Birmingham Democrats Choose District 53 Representative Candidate Today
By Brandon Moseley
Alabama Political Reporter
Today, Democratic voters in Alabama House District 53 go to the polls to select who they want to represent them for the next year.
The Special Democratic Primary election in Birmingham is necessary because of the passing of long time incumbent state Representative Demetrius Newton (D), 85, on September 11th. The eventual winner will represent House District 53 for the remainder of Rep. Newton's term.
Four Democrats will be on the ballot on Tuesday. They include: Anthony "Alann" Johnson, Arthur D. Shores Lee, Demetrius C. Newton Jr. and Frank Topping.
Polls will be open at 7:00 a.m. and will be open until 7:00 p.m.
Demetrius C. Newton Jr., 34, is hoping to replace his father. Newton said on Facebook, "I have been a citizen of Birmingham most of my life. My father was an icon of the Civil Rights and human rights struggle and a force of change throughout America. My mother is a retired teacher and professor who shaped and molded the minds …of future leaders. I am currently an Instructor at Miles College and have been shaping the minds of future leaders for over ten years and I have been active in the community organizing health fairs for the last 6 years throughout the city."
Newton Jr. continued, "I was the President for EAC – the Educational Arts Corporation. It is a non-profit, organized and founded by Ms. Jana Harris, that works in the school system of Birmingham to encourage future leaders in the film and media industry. I am a member of Sidewalk Film Festival- an organization that encourages and supports the film industry in Birmingham. I am a filmmaker and have operated my own videography business called Ma'at Kherpra for 13 years, and I have given my video services to film events for non-profits such as Parents Against Violence. I am a member of Phi Beta Sigma for all of my adult life."
Newton said on Facebook, "I need your vote to help our campaign, tomorrow December 3rd to continue my father's legacy. If you vote in one of these place then please vote for me.
1)Legion Field Gate Lobby Gate #7,
2)Homewood Senior Center
3)Highland Park Golf Course
4)Ramsay Alternative High School
5)Center Street Middle Schoo
l
6) Memorial Recreation Center
7)Hemphill School Recreation Building
8)Glen Iris Elementary School
9)Ministry Center at Green Springs
10)Cooper Green Mercy Health Services
11)Southside Branch Public Library"
Arthur D. Shores Lee is the grandson of the famous Civil Rights movement era lawyer, Arthur David Shores. Like his famous grandfather, Arthur David Shores is an attorney. He is a member of the American Bar Association, the Birmingham Bar, and the Alabama State Bar.
Lee has served as both a Birmingham municipal court magistrate and as a Jefferson County Magistratie. Lee is a graduate of Talladega College and is a veteran of the U.S. Marine Corps.
Lee wrote on his website: "I am running for Alabama House of Representatives, District 53. I am a resident of the Smithfield Community and I respectfully ask for your vote. I am committed to my community and serving the residents of District 53 for Jefferson County with integrity.
If you honor me with your vote on December 3rd, 2013, I promise to serve honorably and represent the interest of the residents of District 53."
If elected Lee promises to work for: voting rights legislation, a teacher pay raise, Medicaid, jobs and economic Development, public safety and gun control, and responsible government spending.
Lee wrote, "I have spent my career in the legal field representing clients from corporate to those who are undeserved and in many times cannot afford an attorney. I consider myself qualified, able, and an individual of high moral character." Arthur Shores Lee is a member of First Congregational Christian Church.
Anthony "Allan" Johnson is a former senior legislative assistant in the Georgia House of Representatives. He studied theology at ITC Morehouse School of Religion and is the grandson of Civil Rights Movement era minister Rev. Dr. Nelson Henry Smith Jr.
Johnson wrote in 'Weld for Birmingham' in January, "Although real work has been done to curtail racism in our city, it is incumbent upon all critical thinkers and those who champion diversity and inclusion to erase the invisible lines of demarcation in our society through commerce, economic development, regional growth, et al. While a healthy and working knowledge of Birmingham's history is essential, the ethos of Birmingham residents should be one of forward thinking and progressivism.
Johnson continued, "My granddad use to say that "Bull Connor is dead, but his cousins are still living." The same struggles of the Civil Rights Movement of the 1960s are much the same as those that exist today in 2013. The disenfranchised and marginalized want access to the socioeconomic and sociopolitical infrastructures of society. They want to have access to the basic staples of life, such as healthcare, food, shelter, mental health, safe streets, community sustainability, a low sales tax, transparency in government and fiscal responsibility, transportation, a healthy environment, self-empowerment, gainful employment and living wages, a better quality of life for our veterans and our elderly, and a brighter future for our children and youth."
Frank Topping is the Director of Advance Planning and Development at Miles College. Topping is the former Director of Human Resources at the Alabama Department of Transportation and was the Alabama Department of Transportation Civil Rights Director. Topping is a graduate of Miles College and has a Masters Degree in Management.
Topping promises that if elected he will focus on Economic Development. To that end he promises to work: with local officials to Re-develop aging communities, bring dollars back to District 53, work with Washington to improve community needs, and work with all departments in Montgomery to bring attention to the District. Topping promises that he will work for better communications between House Representative and District 53, will hold Town Hall meetings in the district, and will establish a District 24 hour Non-Emergency Helpline.
Topping wrote on Facebook, "The State House of Representatives lost a valuable leader in District 53, Representative Demetrius Newton. I was a neighbor and friend to Mr. Newton for over 15 years. I share his passion for the concerns and issues of the people of District 53. Therefore, I have decided to step in and con…tinue the legacy. I am seeking election to the unexpired term as the State Representative of District 53."
The primary election will be held on Tuesday. If no candidate can get 50% + 1 of the vote then a Democratic primary runoff will be held on January 28. The winner of the Democratic Party nomination will then face Republican Willie (W.A.) Casey on March 25.
If no primary runoff is needed then the special general election will be on January 28.
The 2014 legislative session begins on January 14.
The eventual winner will then likely have to face a Democratic incumbent in 2014 in the Democratic Party because the Birmingham House District will be folded in to one of two neighboring districts due to redistricting based on the 2010 Census which showed a massive population drop in the City of Birmingham over the last decade.
House District 53 will be moved from Jefferson County to Huntsville in Madison County.
Congressional candidate James Averhart endorsed by list of U.S. dignitaries, retired military leaders
The 1st Congressional District Democratic candidate has been endorsed by a list of retired U.S. dignitaries and retired military leaders, his campaign said Wednesday.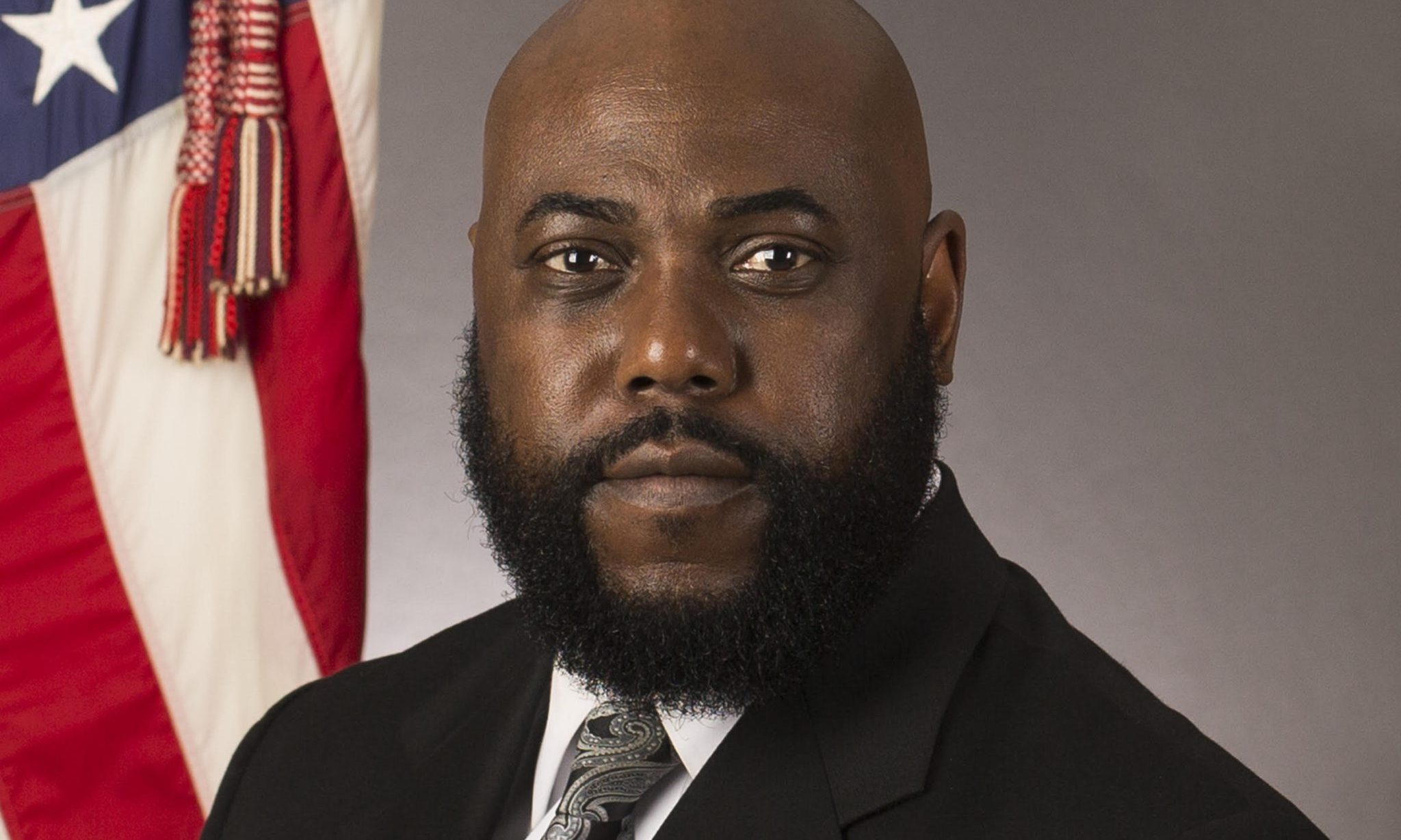 James Averhart, the Democratic candidate in Alabama's 1st Congressional District and a retired U.S. Marine, has been endorsed by a list of retired U.S. dignitaries and retired military leaders, his campaign said Wednesday.
"James Averhart is an integral leader — a man of principles and a patriot. He is the best choice to represent District One on The Hill," said Ambassador Theodore Britton, a World War II Veteran who was nominated by President Gerald Ford to serve as U.S. ambassador to the island nations of Barbados and Grenada.
Retired U.S. Marine Corps Lt. General Walter E. Gaskin, who served as commanding general of the 2nd Marine Division at Camp Lejeune, North Carolina, said Averhart is experienced in matters of government and policy and understands the lay of the land in Washington D.C.
"He will be ready to hit the ground running to get things done for the district, and moreover, be that bridge to unite the parties in Congress as well as the nation," Gaskin said in a statement.
"James Averhart is a strong dynamic leader who will get the job done. He is meticulous and a consummate professional that will advocate and work for all citizens of our district and Alabama," said Ambassador J. Gary Cooper, a retired Marine Corps major general who was nominated by President George H.W. Bush to serve as assistant secretary of the Air Force, Manpower and Reserve Affairs, and was nominated by President Bill Clinton to serve as U.S. ambassador to Jamaica.
"At a time when it seems that the Republican leadership is in lockstep with a president, who considers those in service to our great nation to be 'suckers' and 'losers,' is antithetical to what this country needs. We have over 30,000 citizens hospitalized and over 211,000 deaths due to coronavirus, which could have been prevented with sound, methodical leadership. We have been disappointed by this President and the Republican leadership standing with him. It is time for substantive change in our Nation's Capital," Averhart said.
"The American citizenry deserves and expects more of its leadership. We should no longer settle for those who continue to promulgate untruths and spew divisive rhetoric. We deserve leadership who will extol the truth and hold in high regard a united nation," Averhart said.
Avergart's Republican opponent in the Nov. 3 election is Mobile County Commissioner Jerry Carl.
The following are a list of Averhart's endorsements, according to his campaign:
Ambassador Theodore Britton
Nominated by President Gerald Ford to serve as U.S. Ambassador to the island nations of Barbados and Grenada
Served as the U.S. Special Representative to West Indian island nations of Antigua, Dominica, St. Christopher, Nevis, Anguilla, St. Vincent, and St. Lucia
Ambassador J. Gary Cooper 
Vietnam Veteran and Retired U.S. Marine Corps Major General
Nominated by President Bill Clinton to serve as U.S. Ambassador to Jamaica.
Nominated by President George H.W. Bush to serve as Asst Secretary of the Air Force, Manpower and Reserve Affairs.
Lieutenant General Ronald L. Bailey
First African American to command the 1st • U.S. Marine Division
Served as Deputy Commandant for Plans, Policies and Operations, U.S. Marine Corps.
Retired in 2017 following 41 years of service.
Lieutenant General Walter E. Gaskin
Served as Commanding General of the 2nd Marine Division at Camp Lejeune, NC Served as Commanding General, Marine Corps Recruiting Command, Quantico, Virginia
Served as Chief of Staff, Naval Striking and Support Forces-Southern Europe
Served as Deputy Commanding General, Fleet Marine Forces-Europe in Naples, Italy
Major General Cornell A. Wilson, Jr.
Served as Director, Reserve Affairs Division, Manpower and Reserve Affairs – Headquarters, U.S. MArine Corps, Quantico, Virginia.
Appointed by Gov. Pat McCrory, NC, to the position of Secretary of Military and Veterans Affairs.
Lieutenant General Willie J. Williams
Served as Director of the Marine Corp Staff
Retired in 2013 after serving 39 years in the U.S. Marine Corp.
Brigadier General John R. Thomas
Served as Director for Command, Control, Communications and Computers, U.S. Marine Corps.
Served as Director and Chief Information Officer, U.S. Marine Corp.