Expanding Medicaid Is The Right Thing To Do

By Rep. Darrio Melton
Alabama, it's time to expand Medicaid. We must quit playing politics with peoples' health and wellbeing and do what's right for the people of this state.
The Democrats have been calling for Medicaid expansion since the President signed the Affordable Care Act. That's because the Democrats know that Alabama would benefit more than most states by the ACA and Medicaid expansion.
The Democrats know that half of all babies born in Alabama are born on Medicaid. They understand that 95 percent of uninsured Alabamians would qualify for ACA tax credits if we expand Medicaid. They feel the pain of the 642,738 people in Alabama who lack basic health and wellness services, and they're willing to do what it takes to get those people help.
The Republicans, on the other hand, are calling for smaller government at all costs, and they absolutely refuse to do anything that will let the people see that the Affordable Care Act is good policy. They are more concerned about reelection than about making life a little easier for the average working family in Alabama.
But when you look at the numbers, Medicaid expansion just makes sense. It will relieve stress from the general fund budget, create jobs and bring in additional revenue to the health care industry. If the Republicans are as fiscally conservative and pro-jobs and business as they claim, they would embrace Medicaid expansion too.
By refusing to expand Medicaid, Alabama is missing out on $1.2 billion in Federal funds. The federal government will cover 100 percent of the expansion expenses for the first three years, then 90 percent by 2020. This will take pressure off our General Fund Budget, saving the taxpayers $512 million dollars. Currently Medicaid is $615 million of our General Fund Budget. Medicaid expansion would allow us to use those dollars in the General Fund to buy children textbooks, create smaller class sizes, or renovate our infrastructure.
Medicaid expansion would also create an estimated 12,000 jobs and generate $1.4 billion in economic activity in 2016 alone. An economic stimulus of that size would reach all corners of Alabama's economy, helping those in the healthcare industry, those who need health care coverage, and those who will indirectly benefit from a more robust Alabama economy.
Medicaid expansion will also make hospitals and the health care industry more financially stable. Medicaid expansion is estimated to save hospitals $41.1 billion dollars. That's money they can use to upgrade their facilities, hire more staff or provide continuing education.
Anyone who tries to tell you that expanding Medicaid is bad for Alabama isn't giving you the whole story. The businesses will benefit, the health care industry will benefit, and the State of Alabama will benefit, but most importantly, the people will benefit.
Governor Bentley, it's time to expand Medicaid. It's the right thing to do.
Representative Darrio Melton is a Democrat from Selma. He was elected to the Alabama House of Representatives in 2010.
Print this piece
Opinion | Love in the time of the coronavirus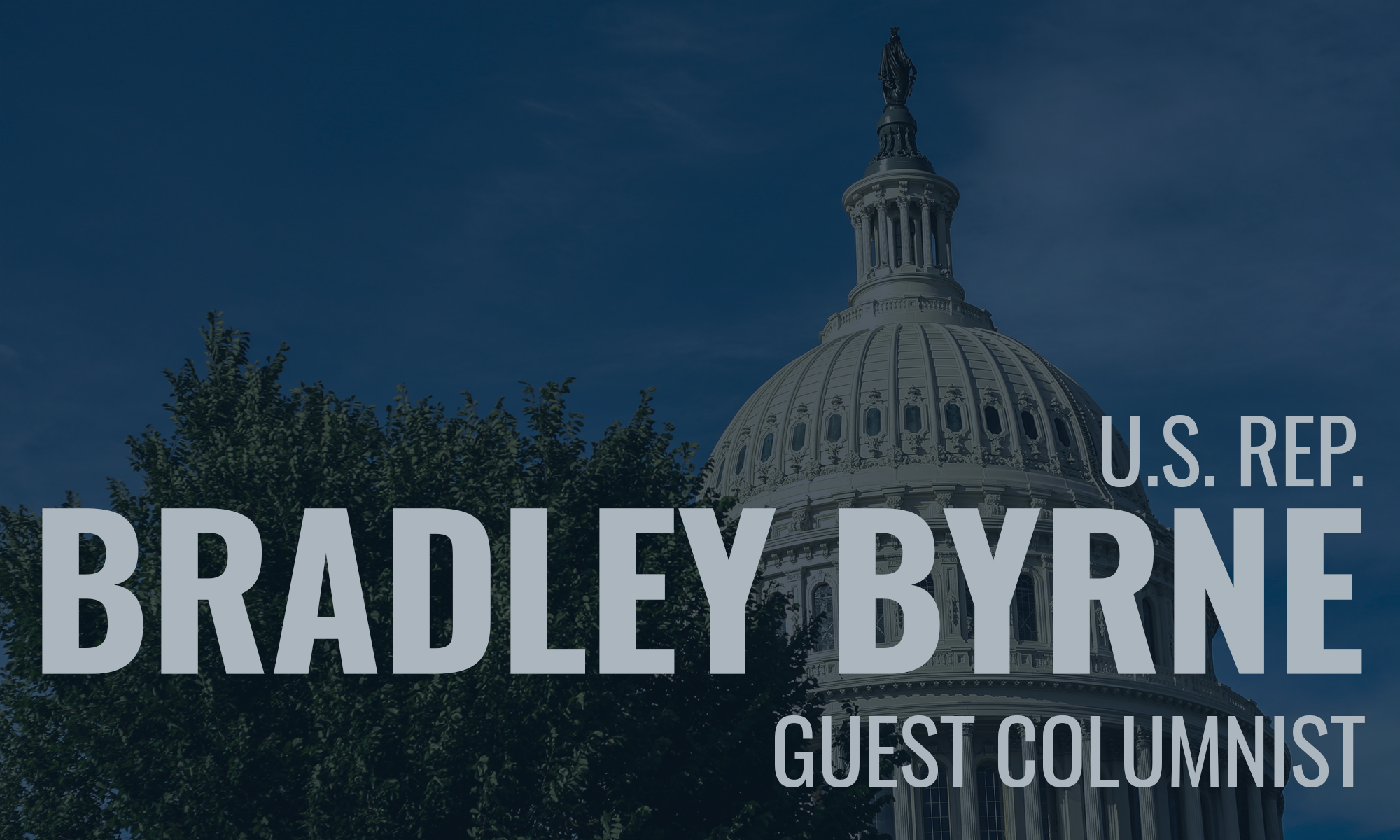 Like many of you I "attended" Palm Sunday worship online. It was strange not to be there at St. James Fairhope physically for the Liturgy of the Palms to gather outside for prayers and walk into the church together with our palms singing "All Glory, Laud and Honor."
I heard the words of the Passion according to St. Matthew but wasn't there to see the faces and expressions of the readers. We said prayers for those afflicted by the disease and those caring for them. We also said the right words for the Offering, the Eucharist, and the Peace, but there was no Offering or Eucharist, and we couldn't physically greet one another with the words, "The Peace of the Lord be always with you; And also with you."
Worship is more than just words. It's the act of coming together as God's people to worship Him, sing hymns, pray, hear God's Word, and be one body. We did it apart last Sunday and will do it this Sunday for Easter. It's strange but necessary.
When I was a teenager there was a novel and movie called Love Story. It had one of the dumbest lines I've ever heard: "Love means never having to say you're sorry." Love means frequently having to say you're sorry, whether or not you caused another's trouble or hurt.
Over a million people worldwide are confirmed to have COVID-19. Tens of thousands have died from it. I'm very sorry for them, their family members, and loved ones. I'm sorry so many on the front lines are working long hours, exposing themselves to danger, and that so many have lost their jobs as we practice social distancing.
All that could drive many to depression, anti-social behavior, and self-destructive acts. To avoid that we all must help one another, just as we do down here during hurricanes, except at a physical distance. And it doesn't do any good – in fact it's harmful – to play the blame game. While there will be a time to assess the culpability of the Chinese government, rhetoric or discrimination against Asian Americans is irrational, harmful, and just plain wrong.
Congress and President Trump put aside our differences, however temporarily, to overwhelmingly pass the CARES Act, pumping over $2 trillion into our economy in a bold move to cushion the economic effects of social distancing and pay for the health care and research to defeat this disease. I and my staff are working around the clock to get information to our constituents about the disease itself and these new government programs. And, as we hear needs, we take them directly to those in charge of providing help. We aren't on the front lines caring for the sick, but we have a supportive role to play and are determined to do our part.
During Sunday's online service, I remembered that love isn't a sugary, sentimental thing. It often involves sacrifice. It's not that sacrificial for me to miss being physically in church, though I felt I was missing something. That something is a small thing compared with risking the spread of this disease.
And, listening to the Passion narrative, I remembered what real sacrifice, the ultimate sacrifice, really is. And why did Jesus do it? Because He loved us that much. It wasn't just the physical agony, but more painful to him, taking on all our sins to himself, all our collective denial of and disobedience to God. He said "I and the Father are one" and then allowed Himself to be separated from God as He took on all our sins. No wonder he cried out at that moment, "My God, my God, why have you forsaken me?"
But God did not leave Jesus to death, for the Resurrection was three days away.
God has not forsaken us. To care for us, he requires each of us to love and take care of one another. Right now, in part that means we must be apart from one another, and for many to suffer economically and perhaps even emotionally. Let's all be more attuned and sensitive, and helpful, to one another.
Good Friday isn't good because Jesus was killed but because He rose again. It may seem dark now, but the light of Easter morning is just around the corner.
The last verse of an old French Easter carol called Now The Green Blade Riseth says, "When our hearts are wintry, grieving, or in pain, thy touch can call us back to life again, fields of our hearts that dead and bare have been: Love is come again like wheat that springeth green".
Spring is here. So is love. Pass it on.
Print this piece