Governor Bentley: Don't Be The Grinch That Stole Medicaid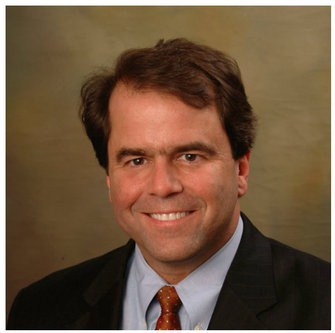 By Senator Roger Bedford
 
One year ago, I wrote my first opinion editorial urging Governor Bentley to expand Medicaid in the state of Alabama.  I closed that editorial by saying:
"I pray that the Governor will take the time during this season of reflection and compassion to reconsider his decision that will leave approximately 228,000 Alabamians without health coverage and force the state of Alabama to lose out on billions of dollars in revenue." 
Sadly, our state remains in the same position today due to Governor Bentley's inaction, and we stand to start losing millions of federal dollars EACH DAY come January 1, 2014.
 
Despite Governor Bentley's refusal to consider Medicaid expansion, I introduced a bill that would statutorily require Medicaid expansion in the 2013 Regular Legislative Session.  Unfortunately, the Republican supermajority never allowed the bill to be given a vote in committee, much less a vote on the floor.  The Senate Democratic Caucus also introduced a Senate Joint Resolution urging the Governor to expand Medicaid, but the Republican supermajority never allowed the resolution out of the Senate Rules Committee for a vote of the body.
 
However, I am going to try yet again. I plan to introduce the same bill for the 2014 Legislative session in hopes that my colleagues in the legislature will see that we will be turning away $375 million of federal dollars for each fiscal quarter that Medicaid is not expanded.
 
It is important to note that nothing should have to be done legislatively if Governor Bentley would do the right thing and issue an executive order expanding Medicaid.  He can create thousands of jobs and generate billions of dollars in economic activity with one signature of his pen.
No Governor in my lifetime has had such an economic opportunity with just one signature.
 
A recent study by the University of Alabama's Center for Business and Economic Research estimates that 30,700 new jobs will be created over the next six years through the expansion of Medicaid.  Governor Bentley admitted last week that jobs would be created from the expansion. Even though jobs would be created, he is still refusing to expand Medicaid because he is allowing his philosophical/political beliefs to outweigh the importance of job creation and safety.
Alabamians are hurting economically and need jobs.  This is not the time to allow personal philosophical/political beliefs to take precedent when so much is at stake for so many.
 
Just last week the Philadelphia Branch of the Federal Reserve reported that the economic data improved in 45 states over the past three months.  Unfortunately, Alabama was one of only five states that has had decreased economic activity. The numbers do not lie. Alabamians need employment more than almost any other Americans, but the Governor continues to think it is okay to turn away an opportunity for over 30,000 jobs to be generated in our state.
 
Last year, Governor Bentley gave Airbus $158 million in incentives with the caveat that they promise to create 1,000 permanent jobs.  While that is good, the cost is still $158,000 per job.  Medicaid expansion could create thirty times that amount of jobs while the federal government foots the bill 100 percent for the first three years.  Even if this study's calculations are off and only 10,000 jobs are created—
Medicaid expansion still creates more permanent jobs than any major economic announcement Alabamians have seen in years.
 
Other studies estimate that the state will receive $11.7 billion in federal funds, which will generate $19.8 billion in economic activity over six years.
 
When asked about these studies, Governor Bentley is so committed to putting his politics before his compassion for Alabama families that he said: "the studies are all bogus."  Where is any evidence that these studies are "bogus?"
Unfortunately, yet again, the Governor is putting his personal politics before the welfare of an estimated 300,000 working, taxpaying Alabamians that would be provided health coverage.  If Governor Bentley continues to refuse to expand Medicaid, it is Alabamian's tax dollars that he is refusing and allowing our tax dollars to be sent to other states.
 
Furthermore, hospitals will begin to lose millions in disproportionate share payments starting in January 2014.  If Governor Bentley would allow those billions of tax dollars to come here, it could prevent many rural hospitals from being forced to close their doors.
 
Almost two-thirds of Alabamians support Medicaid expansion, as found by a poll conducted by the Joint Center for Political and Economic Studies. Alabamians understand that our working class needs health coverage and jobs.  Both can be achieved through Medicaid expansion without raising taxes.
 
The clock is ticking.  Governor Bentley has one month to issue an Executive Order to expand Medicaid.  If Medicaid is not expanded until after the November 2014 election, the state of Alabama will lose $1.5 billion.
 
Governor, I have never seen the stakes higher.  I am begging you to put your personal politics aside and work for the greater good of our entire state. Please create thousands of jobs for Alabamians.  Please bring billions of dollars of positive economic activity to Alabama.  Please keep the doors open to our rural hospitals.  Please give the state of Alabama the biggest Christmas present it has ever seen.  Please expand Medicaid.
 
Senator Roger Bedford is a Democrat from Russellville.  He has served in the Alabama Senate since 1982.
Opinion | Changing lanes on the Alabama Workforce Superhighway
As we come out of the pandemic we have a new view of the world and with our innovative hats on, we now look at workforce issues through a new and different lens.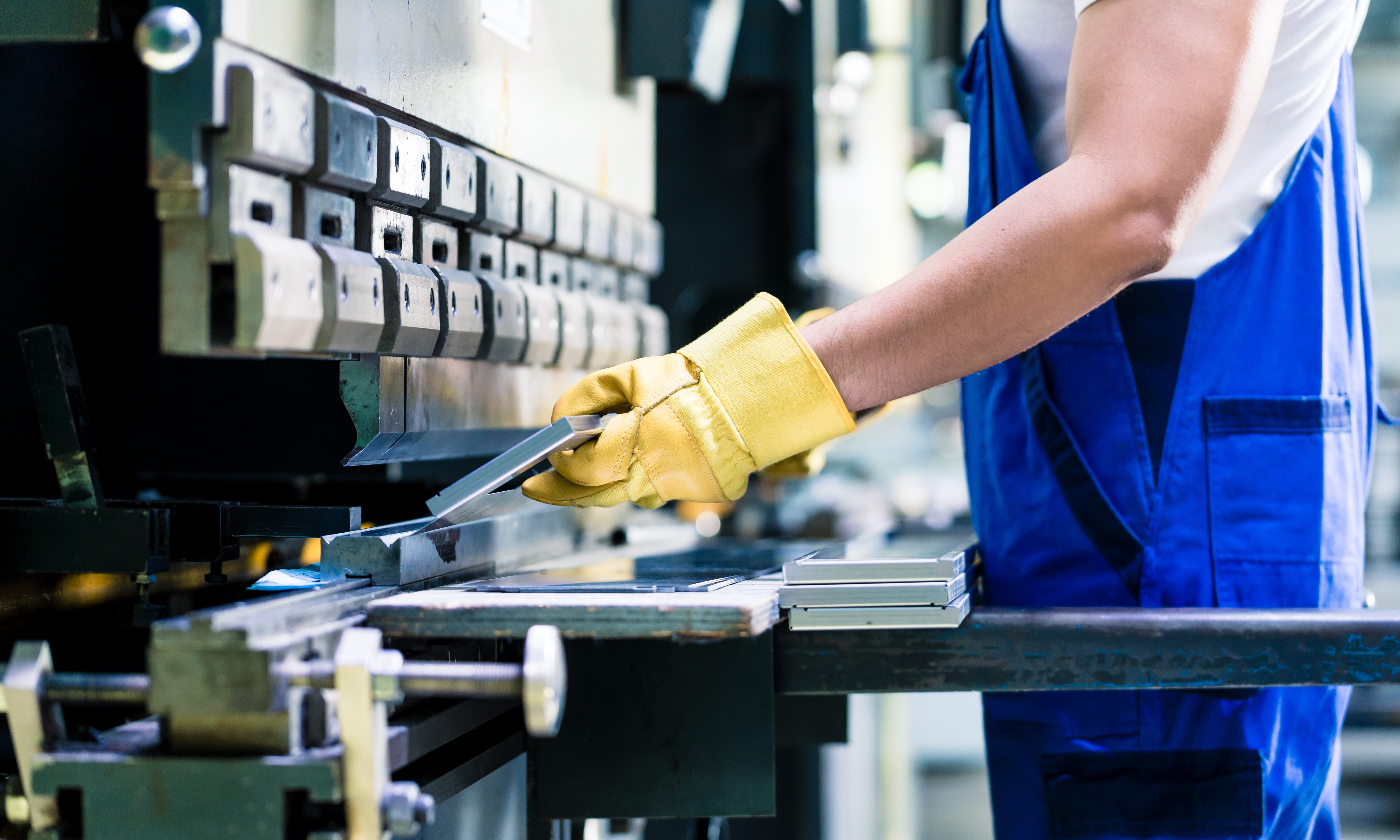 Hello friends and welcome back to the Alabama Workforce Superhighway! Our last stop was the AlabamaWorks Virtual Workforce Conference in September. The conference gave us a lot to think about on the drive ahead. It was great to be among workforce professionals again to share and discuss where we are as a state and, just from a mental perspective, I needed it!
We have so many opportunities staring us in the face that we did not have pre-COVID. The work we have all been doing is more important now than ever before. Did our previous challenges go away due to COVID? Absolutely not!
Our workforce issues may have been "timed out," or perhaps they were on a break, but those issues continue to be our challenges. So, not only should we remain focused on our Success Plus goal of adding 500,000 workers in our workforce with credentials of value by 2025, we must also help our companies get back to work and work with their current and future employees.
We need to make sure they are technically ready for the impending automated world and assist them with all the tech-savvy tools that are being developed as part of Industry 4.0 and the ever developing "Smart Factory" concepts.
Alabama is rapidly moving in this direction, and we must have the workforce to meet the demands. This is one of the foundations for Gov. Kay Ivey's Success Plus plan. In almost every speech and presentation Ivey delivers, she mentions how absolutely critical our workforce is and that they must be ready for the work we are recruiting into Alabama.
To say 2020 has been strange, would be a colossal understatement and it keeps on giving! 2020 started as a typical year when many were planning and working with high hopes for a productive legislative session, school year or university semester, or simply hoping for a beautiful spring. Little did we know COVID-19 would turn us all inside out and literally stop the world in its tracks.
But, not in Alabama. Yes, it was a kick in the gut and our hearts go out to the many who have suffered or lost loved ones due to the pandemic. But as Alabama usually does, we are fighting back. With good solid leadership by Ivey, an extraordinary Governor's Office staff, a host of very smart cabinet officers and their respective department staffs, and most importantly, some very focused business leaders making good and sound business decisions, we are leading the nation in many aspects of our recovery.
In addition, as we come out of the pandemic we have a new view of the world and with our innovative hats on, we now look at workforce issues through a new and different lens. Yes, the drivers on the Alabama Workforce Superhighway are focused and determined with many great examples of courageous initiatives to assist our customers, overcome the issues and not only get back to pre-COVID productivity, but be even stronger.
So, what new opportunities has 2020 brought us when it comes to our workforce? Although the pandemic has brought many challenges it has also given us access to many people we did not have access to before. Who are these people? There are thousands who lost jobs that were vulnerable to the pandemic. Retail employees, hospitality and restaurant workers who in some cases were working two and three jobs to make ends meet, now have an opportunity to be trained for a less vulnerable job. Alabama has many jobs available as the world wakes back up. We NEED these people and our Alabama Workforce Stabilization Program is laser focused on these folks.
In the recent AlabamaWorks Virtual Workforce Conference we discussed the need for flexibility in order to adapt to change. To be successful in this "new normal" we must prepare our workforce by:
Creating new digital models for education and training

Upskilling (expand capabilities)

Re-skilling (acquire a new or improved skill)

Strengthening and enforcing safety measures

Reinforcing partnerships and pooling resources

Focusing on higher wage jobs
Yes, the world has changed, but we in Alabama were already moving in the right direction.
There are many people to thank for our progress and to name just a few: Governor Ivey and her staff set us on a course to meet those needs with the "Strong Start, Strong Finish" education initiative and gave us a strategy for success through the Success Plus plan. Lt. Governor Will Ainsworth, his staff and the Senate Leadership are very engaged as is the House Leadership with Speaker Mac McCutcheon, budget chairs and other many strong Representatives and Senators across the state. They get it!
Yes, we got this! But, we are nowhere near done and as you already know this work can never stop. To borrow some words from a great song, "we can check out anytime, but we can never leave." We can want to exit the highway, but we can never stop our drive on the Alabama Workforce Superhighway!