Medicaid Expansion: Rejecting the Common Refrain of Big Government

By Cameron Smith
Alabama Policy Institute
Over the last several months, liberal politicians, members of the media, hospitals and even the head of Alabama's retirement system have renewed their calls for Alabama to expand Medicaid under the Patient Protection and Affordable Care Act.
The left and right have quibbled over economic projections, job creation, state costs, and political motivations. Every special interest, crony business or power hungry politician with a shot at either controlling or benefitting from a short-term federal cash infusion acts as if rejecting federal money is irresponsible and harmful to the most vulnerable in our state.
First, let's get one thing straight: Any Medicaid expansion would result in more dollars entering Alabama and jobs created in the short term. When the federal government spends, new money enters the state's economy. This is not a point of debate; it is a simple fact.
Proponents of the expansion reason that this short-term economic stimulus absolutely demands that state leaders expand the government program. We have heard these arguments time and again. At this point, they should sound quite familiar.
These are the same talking points of big government, one-size-fits-all policies that have failed for decades and created staggering generational debt. Our bipartisan acceptance of tax, borrow, spend, and "stimulate" has created a federal government that accounts for nearly 25 percent of the American economy and a national debt greater than America's annual GDP.
Rejecting the Medicaid expansion is a sobering and necessary step towards ending the relentless political culture of grabbing any short-term benefits with a blind eye towards the future.
Many studies touting the positive impacts of federal spending and federal programs in Alabama act as if the federal dollars simply appear without any other macroeconomic impact on the state. If we are willing to simply ignore the national economic consequences of federal regulation and the taxes or borrowing that fuel federal spending, then virtually all federal money in Alabama appears to be beneficial.
Even so, the greatest reason to reject Medicaid's expansion has precious little to do with economics. The Affordable Care Act and its programs are the latest instance of a tragic narrative that offers only two choices: We either accept a massive, inefficient, impersonal federal solution to our problems or we simply do not care about the problem at all.
This thinking is both false and destructive. Yet we, as a nation, have acted as if it were the only path set before us.
The integrity and ultimate success of our Republic depends on the concept that each state is best situated to address most of its own challenges, even those common to a number of states, in a manner suitable to its citizens. The relative success of each solution gives other states the opportunity to adopt or reject them as their own. Each state has a unique identity comprised of different people, perspectives, and communities. Why must all answers be the same for more than 300 million Americans? Such tactics defy the very nature of who we are as free people.
As the federal government gains more leverage by increasing the states' financial dependency, the benefits that come from exploring multiple solutions to shared problems are lost. Medicaid is no exception to that reality.
Think about what the Medicaid expansion means: Our best answer for those with limited access to healthcare is a government system with glaring liabilities for the states, rampant abuse, and suspect overall results for beneficiaries. How many advocates of the Medicaid expansion would exchange even the "worst" of their private plans for Medicaid coverage? If a giant government program is not good enough for those with health care options, why must it be the only option for lower income Americans?
The Medicaid expansion personifies the failure of big government. Our leaders stop looking for better ways to solve the problem, eliminate a wide field of ideas in favor of one expansive response, and then have the audacity to claim that they have met the needs of the most vulnerable with a program that most of the same politicians would not want for themselves or their families.
States like Florida and Wisconsin are looking for patient-focused solutions that improve Medicaid beneficiary outcomes and save money. They are not flawless, but the moral imperative of caring for the most vulnerable in society begs us to try. We need to explore innovative ideas like permitting health insurance companies to compete with free-market sales across state lines. Doing so may have a pronounced impact on the cost of insurance and consequently the ability of many uninsured to obtain needed coverage.
We must not ignore the challenges facing our fellow Alabamians who have limited access to health care, but neither should we accept that expanding a bloated, fraud-ridden, one-size-fits-all government health care behemoth is our best or only option. Not only must we reject the Medicaid expansion, but we should undertake the difficult challenge of developing health care solutions, government related or otherwise, that we can be proud to support and which help those who need it most.
###
Cameron Smith is Vice President and General Counsel for the Alabama Policy Institute, an independent non-partisan, non-profit research and education organization dedicated to the preservation of free markets, limited government and strong families, which are indispensable to a prosperous society.
Opinion | Changing lanes on the Alabama Workforce Superhighway
As we come out of the pandemic we have a new view of the world and with our innovative hats on, we now look at workforce issues through a new and different lens.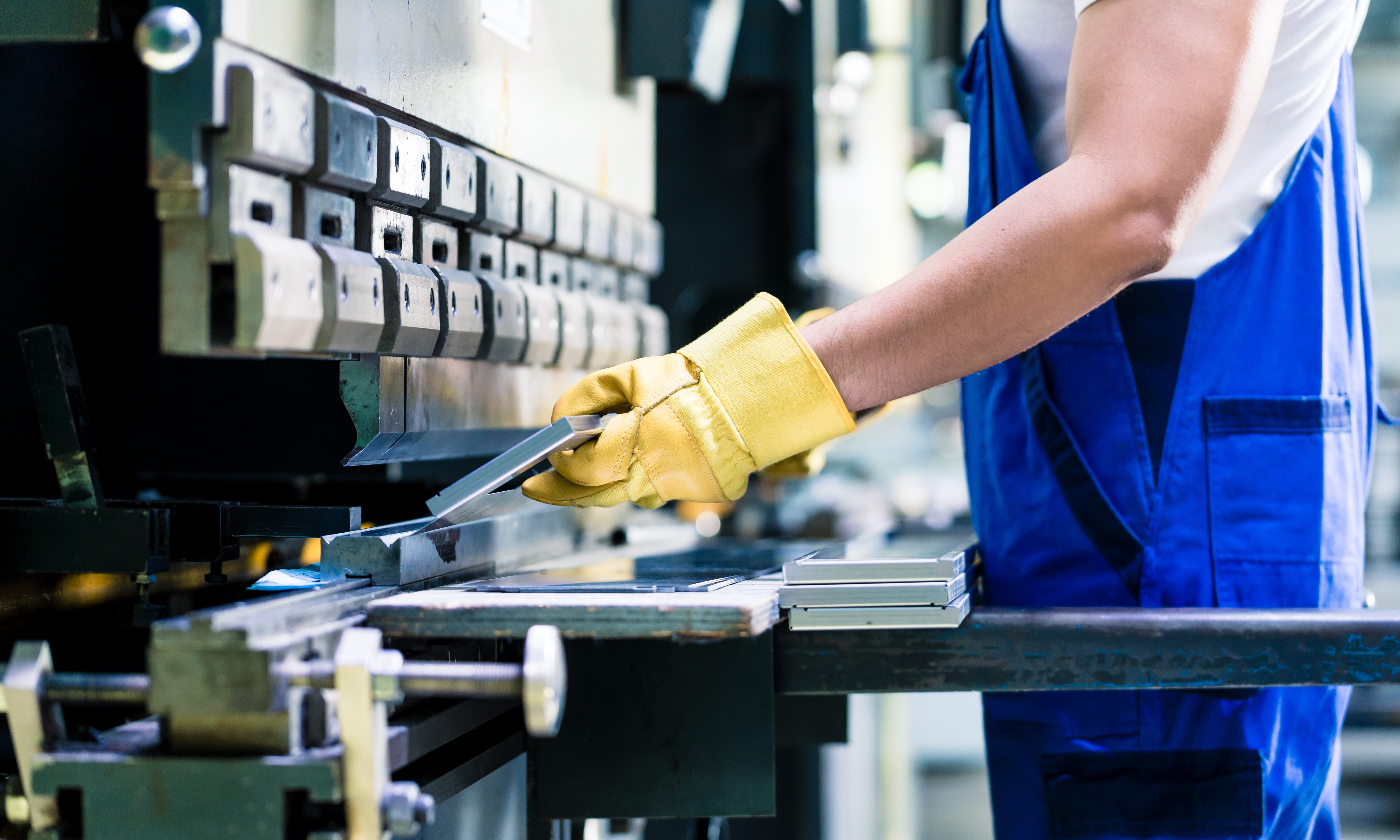 Hello friends and welcome back to the Alabama Workforce Superhighway! Our last stop was the AlabamaWorks Virtual Workforce Conference in September. The conference gave us a lot to think about on the drive ahead. It was great to be among workforce professionals again to share and discuss where we are as a state and, just from a mental perspective, I needed it!
We have so many opportunities staring us in the face that we did not have pre-COVID. The work we have all been doing is more important now than ever before. Did our previous challenges go away due to COVID? Absolutely not!
Our workforce issues may have been "timed out," or perhaps they were on a break, but those issues continue to be our challenges. So, not only should we remain focused on our Success Plus goal of adding 500,000 workers in our workforce with credentials of value by 2025, we must also help our companies get back to work and work with their current and future employees.
We need to make sure they are technically ready for the impending automated world and assist them with all the tech-savvy tools that are being developed as part of Industry 4.0 and the ever developing "Smart Factory" concepts.
Alabama is rapidly moving in this direction, and we must have the workforce to meet the demands. This is one of the foundations for Gov. Kay Ivey's Success Plus plan. In almost every speech and presentation Ivey delivers, she mentions how absolutely critical our workforce is and that they must be ready for the work we are recruiting into Alabama.
To say 2020 has been strange, would be a colossal understatement and it keeps on giving! 2020 started as a typical year when many were planning and working with high hopes for a productive legislative session, school year or university semester, or simply hoping for a beautiful spring. Little did we know COVID-19 would turn us all inside out and literally stop the world in its tracks.
But, not in Alabama. Yes, it was a kick in the gut and our hearts go out to the many who have suffered or lost loved ones due to the pandemic. But as Alabama usually does, we are fighting back. With good solid leadership by Ivey, an extraordinary Governor's Office staff, a host of very smart cabinet officers and their respective department staffs, and most importantly, some very focused business leaders making good and sound business decisions, we are leading the nation in many aspects of our recovery.
In addition, as we come out of the pandemic we have a new view of the world and with our innovative hats on, we now look at workforce issues through a new and different lens. Yes, the drivers on the Alabama Workforce Superhighway are focused and determined with many great examples of courageous initiatives to assist our customers, overcome the issues and not only get back to pre-COVID productivity, but be even stronger.
So, what new opportunities has 2020 brought us when it comes to our workforce? Although the pandemic has brought many challenges it has also given us access to many people we did not have access to before. Who are these people? There are thousands who lost jobs that were vulnerable to the pandemic. Retail employees, hospitality and restaurant workers who in some cases were working two and three jobs to make ends meet, now have an opportunity to be trained for a less vulnerable job. Alabama has many jobs available as the world wakes back up. We NEED these people and our Alabama Workforce Stabilization Program is laser focused on these folks.
In the recent AlabamaWorks Virtual Workforce Conference we discussed the need for flexibility in order to adapt to change. To be successful in this "new normal" we must prepare our workforce by:
Creating new digital models for education and training

Upskilling (expand capabilities)

Re-skilling (acquire a new or improved skill)

Strengthening and enforcing safety measures

Reinforcing partnerships and pooling resources

Focusing on higher wage jobs
Yes, the world has changed, but we in Alabama were already moving in the right direction.
There are many people to thank for our progress and to name just a few: Governor Ivey and her staff set us on a course to meet those needs with the "Strong Start, Strong Finish" education initiative and gave us a strategy for success through the Success Plus plan. Lt. Governor Will Ainsworth, his staff and the Senate Leadership are very engaged as is the House Leadership with Speaker Mac McCutcheon, budget chairs and other many strong Representatives and Senators across the state. They get it!
Yes, we got this! But, we are nowhere near done and as you already know this work can never stop. To borrow some words from a great song, "we can check out anytime, but we can never leave." We can want to exit the highway, but we can never stop our drive on the Alabama Workforce Superhighway!