Republicans Reveal Their "Common Sense Conservative" Agenda for 2014 Legislative Session
By Brandon Moseley
Alabama Political Reporter
The Alabama House Republicans held a press conference to announce their agenda for the 2014 legislative session which begins on January 14.
The Speaker of the House Mike Hubbard (R) from Auburn, the House Majority Leader Micky Hammon (R) from Decatur, Agenda Platform Committee Chair Representative Randy Davis (R) from Daphne) and other members of the House Republican Caucus met with hand picked members of the Alabama press corps in a Thursday press conference to unveiled their Republican Caucus' 2014 "Common Sense Conservative" legislative agenda.
The embattled Speaker of the House, Mike Hubbard said, "Our agenda earned its label because each of these bills are commonsense measures that represent the conservative beliefs and principles that Republicans embrace. They continue the record of fundamental reforms, constitutional rights protections, and pro-business, job growth initiatives that Republicans have passed since taking control of the Legislature almost four years ago."
Rep. Micky Hammon said that taxpayer relief would be at the forefront of the Alabama Republican election year agenda. Hammon said, "As opposed to the tax and spend Democrats in D.C., a review of our 'Commonsense Conservative' agenda shows that House Republicans want to make 2014 the 'Year of Taxpayer Relief' in Alabama. It also reflects our deep commitment to social issues like protecting unborn life and preserving personal religious and moral freedoms from federal mandates."
The House Republican Caucus Platform Committee that drafted the agenda, Randy Davis, said, "When we brought the agenda before the full Caucus, it was approved unanimously because it truly reflects the bedrock conservative beliefs of most Republicans. I am confident that the bills in our 'Commonsense Conservative' agenda will secure quick approval when brought up for consideration on the House floor."
Davis said that every member of the caucus was invited to submit their bills to the Platform Committee for consideration.
The Small Business Tax Relief Act and Business Tax Streamlining Act promises to give business owners some immediate tax relief and an easier filing process. The Tax Elimination Act promises to dissolve taxes that cost the state more money to collect than they take in.
The Alabama Taxpayer Audit Protection Act promises to prevent the state of Alabama from using the audit process to target Alabamians for their political beliefs like the federal government's Internal Revenue Service has been used to allegedly target opponents of President Obama's agenda at the national level.
The Wetumpka Tea Party is one of the groups that apparently received abuse from the IRS for their political speech.
The Taxpayer Bill of Rights promises to reform the tax appeals process more balanced and fair for both business and individuals.
The House Republicans endorsed Senate President Pro Tem Del Marsh's (R) from Anniston Revolving Door Act. Marsh's legislation would prevent legislators lobbying either legislative body for at least two years after leaving office. This session has been marred by the spectacle of legislators quitting in the middle of the session to accept jobs with firms and organizations which lobby their committees. In just the last six months Republican Reps: Jay Love, Barry Mask, and Jim Barton left the state legislature to accept positions that includes possibly lobbying the legislature as part of their duties.
The Healthcare Right of Conscience Act would prevent healthcare professionals from being forced to provide services that violate their conscience and moral beliefs. Critics of the Obama administration have charged that the Patient Protection and Affordable Care Act of 2010 and the over ten thousand pages of new regulations written by the Department of Health and Human Services have stripped pharmacists, nurses, doctors, and other health care workers from opting out of participating in controversial medical procedures that they object to on a moral basis. It is legally debatable as to whether or not the state of Alabama has any authority to protect anyone from something being ordered by any federal statute.
The Adoption Tax Credit will help provide more Alabama children with secure and loving homes.
The Statutory Immunity for Teachers and State Employees Act promises to give state employees, officials, and education workers clear cut and codified immunity from being sued while acting in their official capacity. Last year teachers were finally given liability insurance by the state. Limiting their liability may help the state get more favorable rates on that coverage.
The Republican leaders said that economic development and job creation remains a major focus and they are promising to release information about a major Workforce Development Initiative before the session begins.
Nursing Home Association announces plan for indoor visits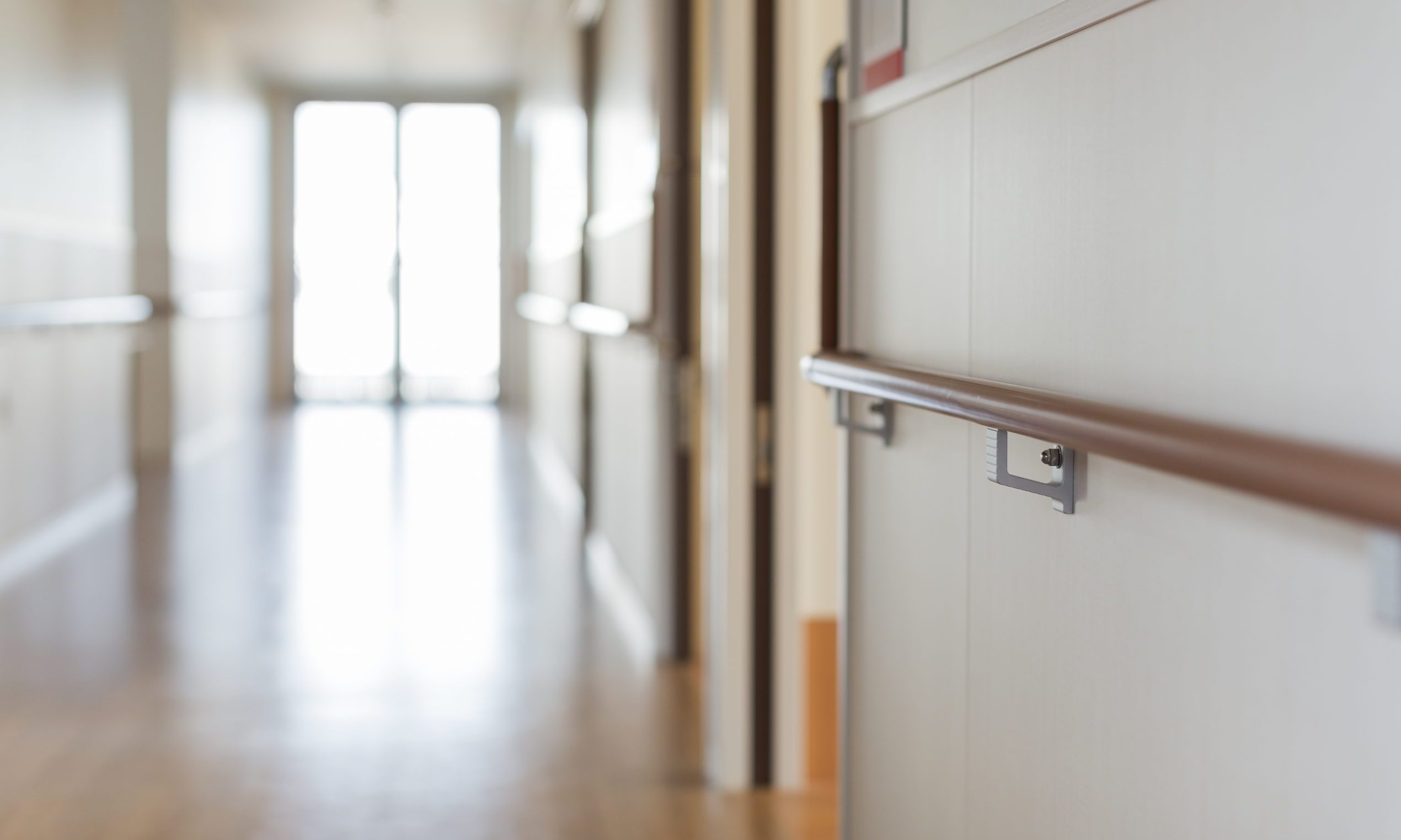 The Alabama Nursing Home Association today announced a plan to resume indoor visitation in nursing homes and continue outdoor visitation. The resumption of limited indoor visits is possible because of a change in guidance from the Centers for Medicare and Medicaid Services (CMS) and an amended state health order.
"It's important for nursing home residents and their family members to be able to visit in person and this is another step toward returning life to normal in nursing homes," said Brandon Farmer, President & CEO of the Alabama Nursing Home Association. "We are pleased CMS is moving in this direction and thankful Governor Kay Ivey and Dr. Scott Harris amended the state health order to accommodate this change. We are working closely with Governor Ivey's administration and the Alabama Department of Public Health to help our members understand and implement these guidelines."
According to the CMS guidance referenced in the amended state health order, visitors and nursing home staff must follow certain requirements for the limited indoor visits. The CMS guidance says, "we encourage facilities in medium and high-positivity counties to test visitors, if feasible. Facilities may also encourage visitors to be tested on their own prior to coming to the facility (e.g. within 2-3 days) with proof of negative test results and date of the test." Visitors must also adhere to CMS' core principles of COVID-19 infection prevention and pass a health screening. The requirements are designed to protect the health of nursing home residents and staff members. Visitors who do not comply with the infection prevention requirements will not be allowed to visit. According to CMS, nursing homes located in a county with a positivity rate of greater than 10% will not be allowed to offer indoor visitation.
"Resident safety is our top priority as we expand visitation and the CMS guidelines will be closely followed. The public must continue to do its part to lower the spread of COVID-19. Decreasing community spread and consistent testing are key to our ability to offer indoor visits," Farmer said.
For indoor visitation, CMS says nursing homes must have no new onset of COVID-19 cases in the last 14 days and not be currently conducting outbreak testing, limit the number of visitors per resident, limit the number of visitors in the building at one time and limit visitors' movement inside the building. Visitors must wear a mask that covers their mouth and nose and practice social distancing while visiting their loved one during their entire visit. Violation of these policies could result in denial of future indoor visits.
CMS said outdoor visitation is still preferable to indoor visits and outdoor visits should be held whenever practicable. All visitors of Alabama nursing homes will need to schedule an appointment to visit their loved one.
Below is a list of do's and don'ts for nursing home visitors.
Nursing Home Visitor Do's and Don'ts
Do
Do schedule an appointment to visit with your loved one

Do use alcohol-based hand sanitizer before, during and after your visit 

Do wear a mask covering your mouth and nose during your entire visit in the facility

Do maintain social distance of at least six feet from staff and residents

Do keep out of areas that are not designated for visitation
Don't
Don't remove your mask while in the facility

Don't leave the designated visitation area

Don't come to the facility without an appointment

Don't come to the facility if you have any symptoms – coughing, sore throat, fever, vomiting, diarrhea, loss of sense of taste or smell – even if you attribute these symptoms to some other cause (allergies or cold).