State Hopes to Expand Boeing Presence
By Brandon Moseley
Alabama Political Reporter
On Tuesday, states that wish to compete for the new Boeing 777x factory are expected to submit their proposals to the aeronautical giant.
Alabama Republican Party Chairman Bill Armistead said, "We all recently learned Huntsville might soon be home to yet another major airline plant. Boeing is seeking a location for a new 777X plant and Alabama was the first stop on their list."
Chairman Armistead continued, "Boeing has had a presence in Alabama for over 50 years and Governor Bentley believes we should continue and expand that relationship. Alabama, as a state, has a skilled workforce that is eager to exceed the standards of Airbus and Boeing. Boeing currently employees more than 2,000 Alabamians in Huntsville, hundreds more jobs would be added if Alabama wins the bidding war for their new plant. There are currently around 15 states vying for the chance to work with Boeing, but Alabama's chances are strong."
Chairman Armistead said, "In July of last year, plans to open an Airbus jetliner assembly line in Mobile, Alabama were unveiled. The $600 million plant will be Airbus's first U.S.-based production facility and will bring 1,000 jobs to Alabama. Our successful bid for the plant has brought a great deal of buzz to Mobile and as the city's new Mayor Sandy Stimpson said, "Mobile is open for business."
Chairman Armistead said, "Thanks to Alabama's pro-business climate, we have one of the lowest unemployment rates in the southeast at 6.5%. This has enabled our state to recover from the deep national recession at an impressive speed. We have a reliable and skilled workforce, an impressive industrial training program for new industry, competitive utility rates, a fair tax rate and job creation tax-incentives. Alabama is also a right-to-work state, which many industries are seeking. Last year was record-breaking: Alabama exported $19.5 billion in goods. This shows that Alabama's economy continues to improve and we are making gains in exporting to countries all over the world."
Said Governor Bentley. "The products made in Alabama are second to none, and we have a world-class work force."
The Alabama Congressional delegation wrote in a letter to the Boeing Chairman, "Given that Boeing already has such a significant presence in Huntsville, including performing much of its 787 and future 777X engineering work there, you are already familiar with the large, skilled, and reliable workforce that the area provides. All of Alabama's universities offer top-notch engineering and science programs with state-of-the-art facilities that can provide the skilled personnel that your expanded presence in Huntsville would require. Locally, the University of Alabama in Huntsville offers one of the nation's best Aerospace Engineering programs, while the Alabama Aviation Center, in partnership with the state's two-year college system, is also committed to providing large numbers of well-educated and trained aerospace workers."
The delegation emphasized Boeing's significant existing footprint in North Alabama and the area's business-friendly environment which includes decades of high-tech aerospace expertise, low taxation and cost-of-living, a rational regulatory regime, right-to-work laws, low utility rates, and excellent infrastructure.
Bentley has made improving the jobs situation in the state a priority. His biggest success to this point has been luring Aerospace Giant Airbus's airliner assembly plant to Mobile. If Boeing locates the 777X plant to Huntsville it would cement Alabama's position as one of the premier aerospace manufacturing and research destinations in the world complementing the state's role as the premiere auto manufacturing home in the Southeast.
Governor Bentley (R) has said that the state expects to be able to send in a competitive proposal to Boeing.
Alabama reports record rise in COVID-19 deaths
At least 129 deaths have been reported in the last week, the most in any seven-day period since the state's first confirmed death in late March.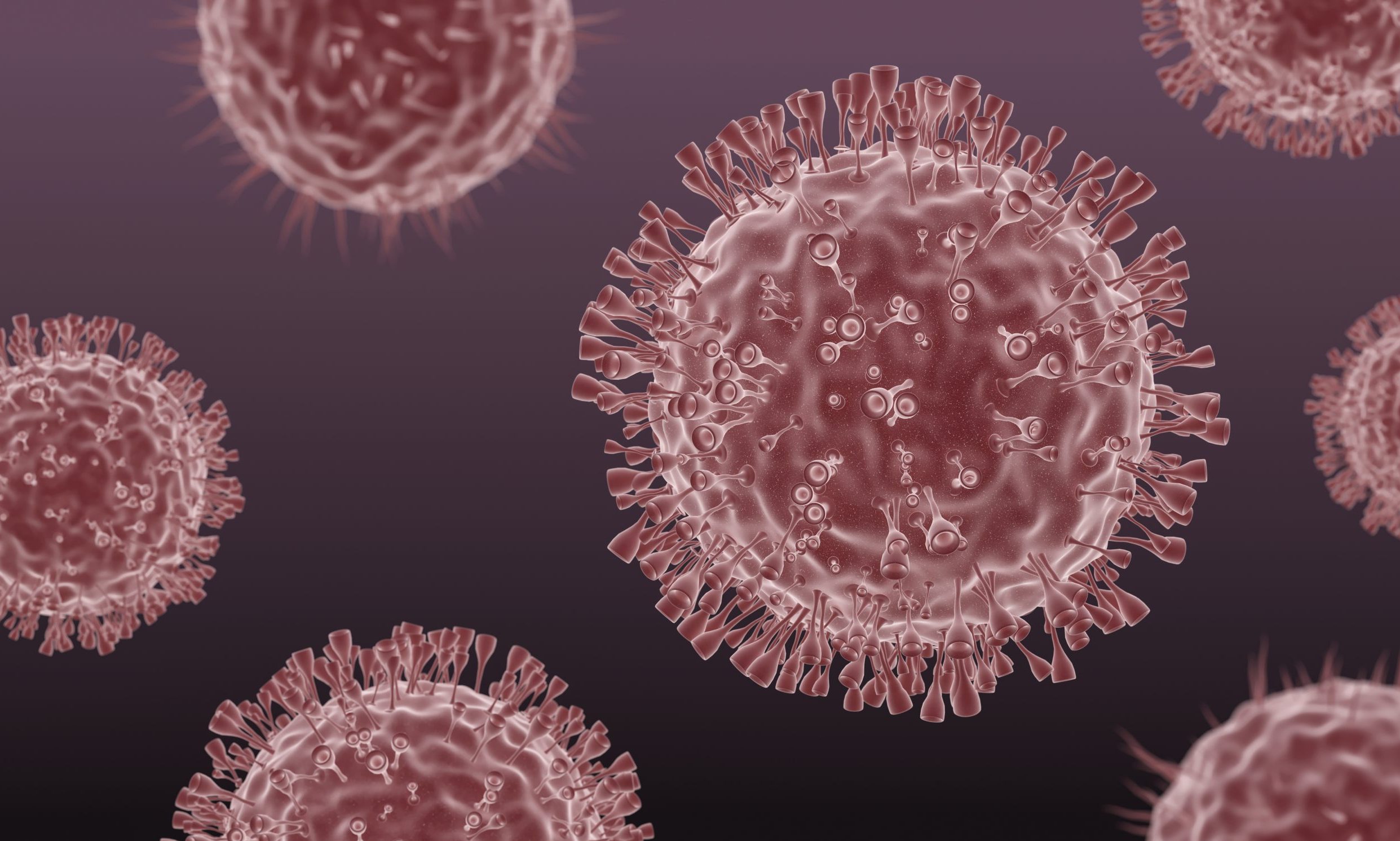 Alabama's death toll from COVID-19 rose by 40 on Tuesday, the largest single-day increase in reported deaths since the onset of the pandemic, coming weeks after the state began to see a rise in cases that every day reaches new highs.
As of Tuesday, at least 1,136 people in Alabama have died from COVID-19. While deaths had largely plateaued since early May, death from COVID-19 typically occurs weeks after onset of symptoms, and public health experts worry that deaths will eventually rise as cases rose several weeks. It may take even longer for deaths to be reported in statewide data.
At least 129 deaths have been reported in the last week, the most in any seven-day period since the state's first confirmed death in late March. At least 210 have come in the last two weeks — the most of any 14-day period.
Because deaths most often come weeks after infection — and because death data is even more delayed — the true toll from the state's current surge in cases may not be seen for several more weeks.
Dr. Don Williamson, president of the Alabama Hospital Association and a former state health officer, told reporters during a press conference hosted by U.S. Sen. Doug Jones, D-Alabama, on Monday that about 13 percent of the state's intensive care beds were available, or 211 beds.
"We can stretch that. We can take care of patients in other critical care areas, but as a measure of the impact of COVID, as that ICU bed availability goes down, it just tells us that our system is becoming increasingly stressed," Williamson said.
Williamson said he's concerned about continued surges in new coronavirus cases and hospitalizations, especially as schools soon begin to reopen and the regular flu season approaches, when hospitals regularly fill with flu patients even during a normal year.
"That's the scenario where I become extremely concerned about system wide capacity," Williamson said, noting that hospitals could be doubly strained by both COVID-19 and the flu.
Alabama on Tuesday added 1,673 new COVID-19 cases, and on Tuesday the total number of current hospitalizations of coronavirus patients again reached another all-time high. COVID-19 hospitalizations have increased more than 61 percent since July 1.
The seven-day average statewide positivity rate Tuesday was 16.58 percent, the highest since the start of the pandemic, taking into account incomplete testing data in April that threw off figures.
"Every single life, it does matter. Every single life is important, and is an absolute tragedy. Just to hear these statistics is alarming," Jones said during the Monday press conference.
"What I'm extremely concerned about is if we find ourselves with 1,500 to 2,000 people hospitalized with COVID by the middle to end of this month, and we're having 1,500 to 2,000 new cases diagnosed a day, as we approach the gathering of children together in August, in K 12, and in our colleges, I think we set ourselves up for what could be a potential disaster, in terms of new infections and new demand on hospitals," Williamson said.
Asked by APR if he believes a statewide face mask order would help stem the continued surge in new COVID-19 cases and hospitalizations, Williamson said yes, especially if a statewide order is coupled with local mask orders.
"I do think that now a statewide ordinance, and the association thinks that a statewide ordinance, added to the existing local ordinances will give us our best chance," Williamson said. "Because in communities that may not be under a local ordinance, that doesn't mean we don't have virus being transmitted."
Williamson said a statewide mask ordinance would also give business owners some cover, and the ability to tell customers that the order to wear a mask is statewide.
Despite surging COVID-19 cases and hospitalizations across Alabama and in many other states, an extra $600-per-week in unemployment compensation through the Federal Pandemic Unemployment Compensation program is expected to expire July 26.
Asked by APR whether the extra aid could be extended, Jones said it's possible, but encouraged the public to get back to work safely, because unemployment benefits will eventually end.
"We may see some type of extension, but we're seeing pushback from Senator McConnell and the administration on extending unemployment benefits," Jones said. "I'll have to see how that goes. I do think, in my view, we need to kind of stair step this down a little bit."
APR also asked both Jones and Williamson to speak on concerns about the reopening of schools while the state continues to see surging new cases and hospitalizations.
"Everyone is concerned about that," Jones said, adding that a bill is pending that would provide more money for local school systems to prepare and help keep students, teachers and families safe.
"We've got to get more resources for schools to open safely too — whether it is masks for kids, whether it is more testing, whether it is reconfiguring school space," Jones said.
What troubles Jones, he said, is that the reopening of schools is beginning to become a political issue, just as the wearing of masks has become a political issue.
The White House and President Donald Trump have publicly called for all schools to reopen, and Education Secretary Betsy Devos on Monday threatened to withhold federal funding to schools that decided not to reopen.
"One thing that is troubling me so much right now is that it seems that opening schools back up has become a political issue, and not an education or health issue. … We can't let that happen folks," Jones said. "This is about our children. It's about our families. It's about our teachers who are going to be there every day,  and we've got to try to find that balance."
Williamson said he is concerned about the possibility of spiking cases once schools reopen, and that comparison some have made recently of the safe reopening of schools in some European countries isn't applicable to the U.S., where cases continue to surge.
"My concern is if we find ourselves in a situation where we still have significant ongoing viral transmission, and we aren't able to maintain six feet of social distance in the classroom, are we going to have those same sorts of results," Williamson said of the reopenings in Europe. "And I don't know the answer to that. I worry about it."
Jones discussed legislation he and a bipartisan group of other Senators filed, called the Reopen Schools Safely Act, which would cover the costs of protecting students and educators from COVID-19. He hopes it will be included in the next packages of COVID-19 legislation.
"Anything we could do to get schools open safely and that local school systems feel appropriate," Jones said.
Williamson encouraged the public to wear masks in public, and to practice social distancing to help ease the surge in cases, and try and stave off what he fears could become dangerously stressed hospital systems. "I think we have a very, very short window to get this under control," he said.