Obama's War on Alabama Jobs

By Brandon Demyan
Although the Obama Administration claims it has an "all the above" energy strategy, the war on coal makes that claim dubious at best. Coal is an abundant energy source and the White House should be doing everything it can to help the energy industry compete in the global market and create new jobs, not slapping the industry with over one hundred new regulations. But, that is exactly what is happening.
Currently, the United States has about 25 percent of the entire world's coal reserves, enough to provide America with approximately 125 years' worth of energy at current levels. Of that figure, Alabama has over 3.1 billion tons of recoverable coal that contributes about $1 billion to the Alabama economy every year. Coal is expected to surpass oil as the world's largest energy source by 2020.
The Environmental Protection Agency (EPA) recently announced proposed rules on newly constructed coal plants and is set to announce emissions standards for already existing plants in the summer of 2014. The regulations for new coal plants are predicated on "carbon capture storage" which is a method of separating carbon dioxide (CO2) from the coal emissions and then storing the gas underground. While it may sound like a reasonable idea, the technology simply does not exist in a commercially viable manner and requires upwards of 30-40 percent of the plant's own energy to separate and store the gas miles under the ground.
There is no doubt that continued steps to make our country more energy efficient and incorporate clean technology must be undertaken. However, even with increased population and energy consumption, these new regulations come at a time when America's CO2 emissions from coal are currently at their lowest levels since 1988.
Unfortunately, the costs of such regulations vastly outweigh any benefits. The EPA itself estimates an insignificant 1.3% reduction in atmospheric greenhouse gas during implementation.
The aftermath of the EPA's announcement is not surprising. The Tennessee Valley Authority (TVA) recently voted to close six coal-powered units in Alabama, causing hundreds of jobs to be impacted due to what the TVA called "increasingly stringent environmental regulations."  It is estimated that hundreds more coal-fired plants across the country will shut down as a result, which is precisely what the Obama Administration wants. Interestingly, the energy companies' proposed coal-fired plants, that likely will not be built, would have been much cleaner than their current coal-fired counterparts.  The net effect is that electricity bills will likely rise.
While the government has an interest in protecting the environment, it should not be allowed to favor one industry over another. Billions of taxpayer dollars have already been wasted on failed green companies like Solyndra while the Obama Administration has impeded the proven and economically important coal industry. If the EPA's regulations for existing plants are implemented, the coal industry could collapse. Everyone who pays a power bill will suffer, along with hard-working Alabama miners and their families who depend on the industry for their livelihood.
Thankfully, members of Congress from coal-producing states have taken notice. Led by both Republicans and Democrats from Kentucky and West Virginia, the bipartisan Whitfield-Manchin bill would block the EPA's regulations unless Congress later approves them. It would also set emissions limits that have been proven for at least a year at six different commercial power plants. The EPA's regulations merely set an arbitrary number championed by organizations like the Sierra Club with little basis, or concern, for their actual achievability. Lawsuits and challenges by the states will likely come as well.
Unlike the potential effects of global warming that may not come to fruition, Obama's war on coal kneecaps America's ability to produce energy and will cost money, will harm the economy, and will eliminate jobs across the country and here in Alabama.
Brandon Demyan is policy counsel for the Alabama Policy Institute (API). API is an independent non-partisan, non-profit research and education organization dedicated to the preservation of free markets, limited government and strong families. If you would like to speak with the author, please call (205) 870-9900 or email him at:
Follow Brandon Demyan on Twitter:  @BJDemyan
Opinion | COVID-19: Living in a state of alert
We will resort to our survival mode and exhibit moods and behaviors that are very much like those of individuals who have experienced trauma such as battle or extreme loss.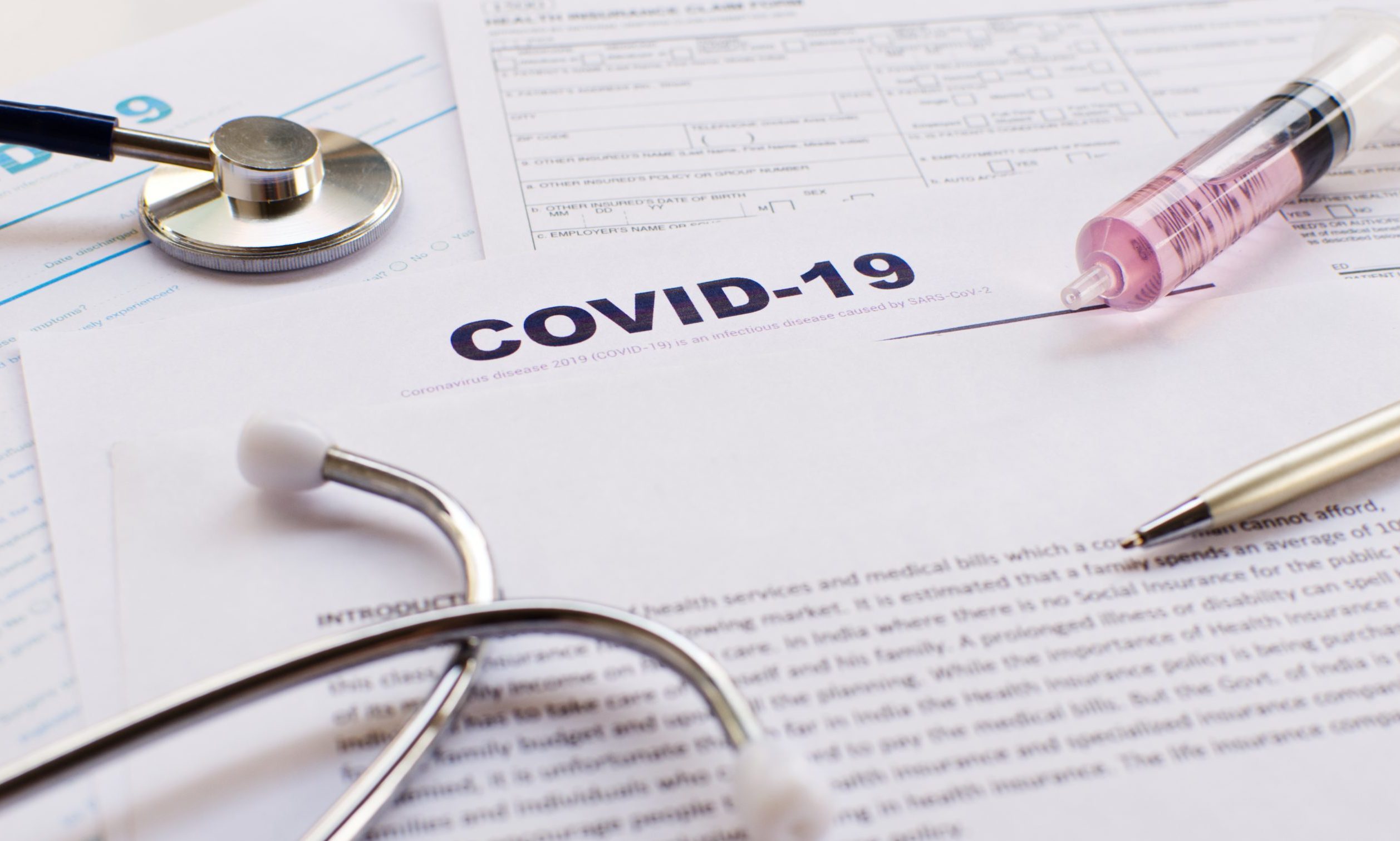 Borrowing a phrase from a recent communication by the National Council for Behavioral Health: as a result of COVID-19 everyone is living in a "state of alert." The effect of that on human beings is that we will resort to our survival mode and exhibit moods and behaviors that are very much like those of individuals who have experienced trauma such as battle or extreme loss.
Indeed, individuals on the Gulf coast and the west coast have experienced recent extreme losses of property, lives and livelihood due to Hurricane Sally and rampant fires, further compounding the impact on them of the COVID pandemic. In short, many in our state and country are in the midst of a mental health crisis. This is not a personality defect or sign of weakness. It does not just affect one type of person. We all can experience mental and emotional health issues.
So, what can we do? First, recognize that everyone is having these experiences to some degree. What we have learned about a major crisis is there are predictable emotional highs and lows as our state, country and the world move through the six stages of a disaster: pre-disaster, impact, heroic, honeymoon, disillusionment and reconstruction. If there is any good news about this situation it is that critical conversations are taking place in homes and workplaces. Individuals from all walks of life feel freer to share their feelings and fears, to listen to each other and to act decisively.
On the other hand, we know millions of Americans and Alabamians are suffering tremendously. According to a June 2020 Centers for Disease Control poll, forty percent of adults reported struggling with mental health or substance use issues since March. For frontline healthcare workers and first responders, the impact of COVID-19 and the resulting increasedcritical care workload, is immense. Providing those levels of care has led to stress, anxiety, fear, substance use, suicidal thoughts and other mental health issues that for many individuals has resulted in a state of PTSD. This is true for individuals and families, regardless of direct care-giving involvement.
How can we improve mental health for ourselves, our family, coworkers and friends?
First, start the conversation. Everyone needs to feel they are "seen" and fully informed of options. Don't hide your own feelings or genuine concern for those of others. Look for common experiences, while sharing useful and accurate information. In the work environment, a buddy system could be a vital strategy to ensure that no one is further isolated.
Warmlines, such as Wings Across Alabama's phone line [1-844-999-4647] are there for anyone to call. Peer support is offered through dozens of organizations by trained peer specialists who have been successful in recovery. They help others to stay engaged in the recovery process and reduce the likelihood of relapse.
Alabama's nineteen local mental health authorities and other mental health related organizations around the state offer direct services. Providers have implemented innovative ways to serve individuals through telehealth therapy, virtual group meetings, and drive-throughs for medication or information.
What can we do today is to turn our worries into action? Do not wait to seek help or help someone else. Create a mental health safety plan for yourself or family and friends about whom you may be concerned. Take breaks from social media but stayhealthily connected with friends and family.
To further expand accessibility to care, Alabama is transforming the approach to prevention and early intervention regarding mental health. From initiatives like the First Episode Psychosis program, the School-Based Mental Health Collaborative and ourIndividual Placement and Support-Supported Employmentprogram, to the Stepping Up Initiative's goal to reduce the number of individuals with mental illness in jails, the Alabama Department of Mental Health is creating preventive and restorative programs for recovery.
Remember that behavioral health is essential health. Prevention works. Treatment is effective, And, people can and do recover from mental and/or substance use disorders. Most of all, we must be kind to each other; it is good for our own mental health.
To find resources and assistance for mental health services visit: www.mh.alabama.gov