Ivey Joins Legal Fight Against Late Term Abortions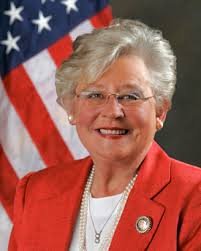 By Brandon Moseley
Alabama Political Reporter
On Wednesday, December 11, 2013 Alabama Lieutenant Governor Kay Ivey (R) joined efforts to urge the U.S. Supreme Court to overturn a lower court ruling on abortion. Lt. Gov. Kay Ivey signed on to a U.S. Supreme Court amicus brief appealing the 9th U.S. Circuit Court of Appeals' decision to overturn Arizona's law stopping abortions after 20 weeks.
Lt. Gov. Ivey said, "Scientific evidence supports a baby is able to feel pain by 20 weeks, halfway through the pregnancy. The 9th Circuit was wrong to overturn Arizona's common sense law to ban late-term abortions, and I am hopeful that with the support of strong women leaders across the country, the Supreme Court will reverse that ruling to protect the dignity of life."
Ivey was joined by more than 30 Pro-life Women's Caucus members, Oklahoma Governor Mary Fallin, Susan B. Anthony List Vice President of Government Affairs former Congresswoman Marilyn Musgrave, and Concerned Women for America President Penny Nance.
Three disability rights groups have also sent an amicus brief to the Supreme Court supporting the ban on abortions after 20 weeks, "as a necessary safeguard against 'postnatal eugenics."
Several states and the U.S. House of Representatives have now voted to end abortion after the point that the child can feel pain.
Lt. Gov. Ivey is a member of the Susan B. Anthony List National Pro-Life Women's Caucus.
According to Ivey's written statement, the Susan B. Anthony (SBA) List, is dedicated to pursuing policies and electing candidates who will reduce and ultimately end abortion. at end, the SBA List emphasizes the education, promotion, mobilization, and election of pro-life women. The SBA List is a network of more than 365,000 pro-life Americans nationwide.
Many abortion opponents view late term abortions as particularly barbaric because the child is usually viable outside of the womb by this stage of development. Premature infants are routinely saved in hospitals across the country.
Ivey is seeking a second term as Alabama's Lieutenant Governor in 2014. She faces a Republican Primary challenge from Sumiton minister and businessman, Stan Cooke and a Democratic challenger in former state Representative James Fields.
Trump Truck and boat parades this weekend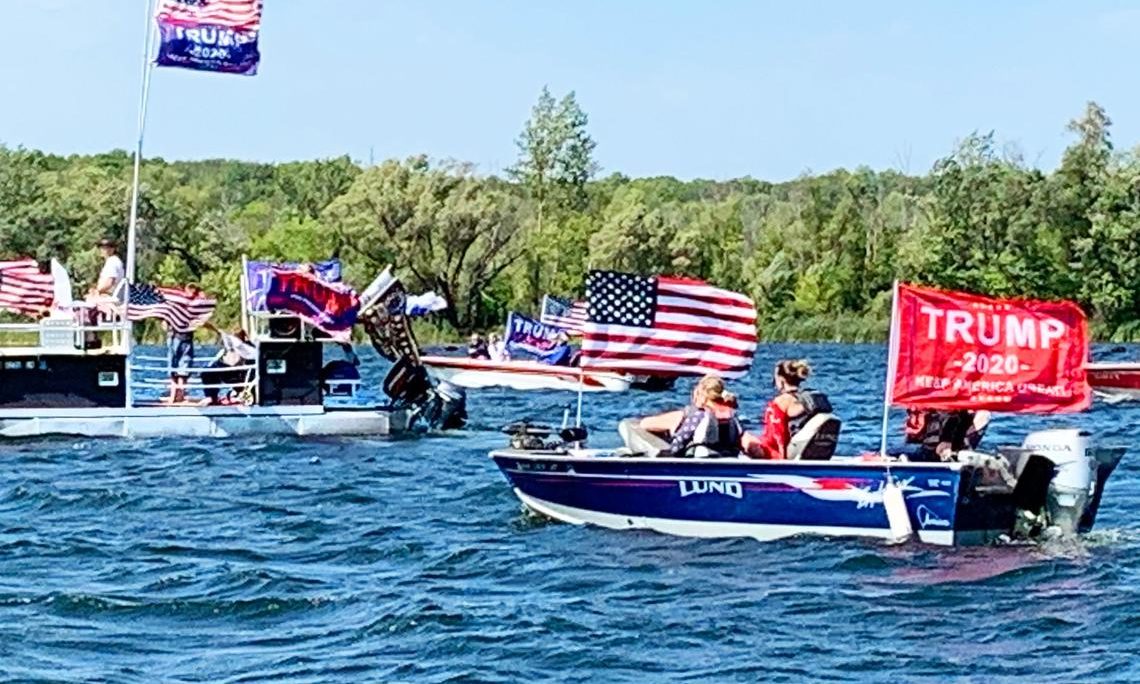 As Election Day draws near, Alabama Republicans are excited about promoting the re-election of Donald J. Trump as President and the election of Tommy Tuberville for U.S. Senate. This weekend two pro-President Trump events are happening in the state. There will be a truck parade from Ashland to Phenix City on Saturday sponsored by the Clay County Republican Party, while there will also be a boat parade on Wilson Lake in the Shoals sponsored by the Colbert County Republican Party on Sunday.
The pickup trucks will assemble at the Ashland Industrial Park in Clay County, 8240 Hwy 9, Ashland. There is a pre-departure rally at 10:00 a.m. central standard time. The trucks will depart at 11:00 a.m. and then proceed on a parade route that will take them into the bitterly contested swing state of Georgia. The Trump Pickup Parade will wind through east Alabama and West Georgia traveling through LaGrange and Columbus before concluding near the Alabama/Georgia line in Phenix City, 332 Woodland Drive, Phenix City at approximately 2:00 p.m. central time. Speakers will begin at 3:00. Trump flags will be on sale at the event.
The Phenix Motorsports Park will be hosting what sponsor hope could possibly the world's largest Pickup Tuck parade in U.S. history that is routing over 50 mile through Georgia in effort to "pickup" President Trump's numbers in GA.
A number dignitaries have been invited to address the Phenix City rally, including Coach Tuberville. Former State Sen. Shadrack McGill, Trump Victory Finance Committee member former State Rep. Perry O. Hooper Jr., and Paul Wellborn, the President and CEO of the largest Family owned Kitchen Cabinet manufacture in the USA are among the featured speakers who have committed to speak at the event. U.S. Sen. Kelly Loeffler (R-Georgia) and Heisman Trophy winner Hershel Walker will address the crowd via video.
Entertainment will be provided by: Charity Bowden, an up and coming country music singer who was the runner up on "The Voice". Charity will sing 'I am Proud to be an American' as well as songs from her Voice performances. The McGill Girls will also perform. The three beautiful and talented sisters will be singing patriotic songs in three part harmony. Geoff Carlisle, a professional DJ will be keeping the crowd pumped with music and entertainment.
Following the speakers and the entertainment there will Trump truck-vs- Joe Bidden truck races down the drag strip for the finale.
The Northwest Alabama boat parade will be on Sunday. The boats will gather at 2:00 p.m. near Turtle Point and then the flotilla will parade around the open waters of Wilson Lake til 3_00 p.m.. There will be a contest for best decorated Trump boats.
Trump supporters have held a number of large boat parades across the state to show their support for the re-election of Pres. Trump.
Boat parade sponsors say that this parade will be: pro-American, pro-law enforcement, pro-military.