By Brandon Moseley
Alabama Political Reporter
U.S. Senator Jeff Sessions (R) from Alabama was frustrated and deeply concerned by the budget deal process in the U.S. Senate.
Sen. Sessions said in a written statement, "Senate and House budget resolutions were committed to Conference. They were not acted on. The result is legislation from Chairman Ryan and Chairman Murray, leaving Congress without a budget resolution for the fourth straight year. This legislation is not a budget and was never formally considered, crafted, or voted upon by the conferees. I appreciate the hard work Chairman Ryan and Chairman Murray put into their deal, but I am not able to support it."
Early Wednesday, Sen. Sessions issued another statement, "As we near a Senate vote on the spending package that emerged from the House, I remain deeply concerned about a provision in the legislation that undermines the right of Senators to enforce spending limits and block tax increases by raising a key point of order. Careful review of the legislation leaves no doubt as to this fact.
Under the deal, the 302(f) Budget Act point of order cannot be raised if the Senate majority produces legislation that breaks spending limits, increases spending, and offsets those increases with higher taxes or fees. This point of order has been used to enforce budgetary rules successfully on numerous occasions since the Budget Control Act was passed in 2011. Its erosion, pushed by Senate Democrats, makes it far easier to tax and spend."
Sen. Sessions warned, "In a post-cloture setting, a tax hike could pass with 51 votes where previously this point of order would apply…Senate Democrats have seized this opportunity to eliminate this enforcement tool. While I know Chairman Murray and Ryan faced a difficult negotiation, this outcome was totally unexpected and a genuine surprise to our experienced committee analysts when they unearthed it after the legislation became public."
After Senate Majority Leader Harry Reid (D) from Nevada and his conference voted to block Senators from offering amendments to the budget deal. Sessions released a written statement, "Today, Reid and his majority quashed the ability of any Senator to offer amendments to the spending deal that emerged from the House. They voted to undermine their own ability as Senators to offer amendments and do legislative work in the clear light of day. They voted to block the Senate from working to improve this tax-and-spend deal. Finally, by blocking my amendment, they voted to cut pensions for wounded warriors. Senators in this chamber have many valid ideas for replacing these pension cuts, including my proposal to close the tax welfare loophole for illegal filers, and all deserved a fair and open hearing. But they were denied."
Senator Sessions is the Ranking Member on the Senate Budget Committee and was on the special committee assigned with developing the budget package, but did not support the bipartisan deal crafted by the Co-Chairs of the Committee.
Sen. Sessions said, "A series of concerns, on balance, cause me to be unable to support the legislation produced by Chairman Ryan and Chairman Murray, including:
While I favor reorganizing elements of the Budget Control Act to smooth the impact, I do not favor increasing total discretionary spending above what was agreed to over the 10-year BCA period (exchanged for the already-exhausted $2.1 trillion debt increase in 2011).  I specifically do not favor using trust fund savings to increase discretionary spending.  Much of the spending increase in this deal has been justified by increased fees and new revenue. In other words: it's a fee increase to fuel a spending increase—rather than reducing deficits.  Disappointingly, CBO's analysis states that $47 billion out of the $85 billion in offsets occur outside the original BCA window, and the spending cut portion of those out year offsets are of dubious validity. It is not disputable that net spending in the BCA window is increased."
Despite Sen. Sessions opposition the deal cruised through passage in the House of Representatives last week and passed in the Senate after 12 Republicans voted with the Democrats to override a filibuster by conservatives including Alabama Senators Jeff Sessions and Richard Shelby.  Only nine Republican Senators voted for the deal.
Opinion | Election Day is next week
This will be a memorable and historical election year. This 2020 pandemic year is hopefully only a once in a century event.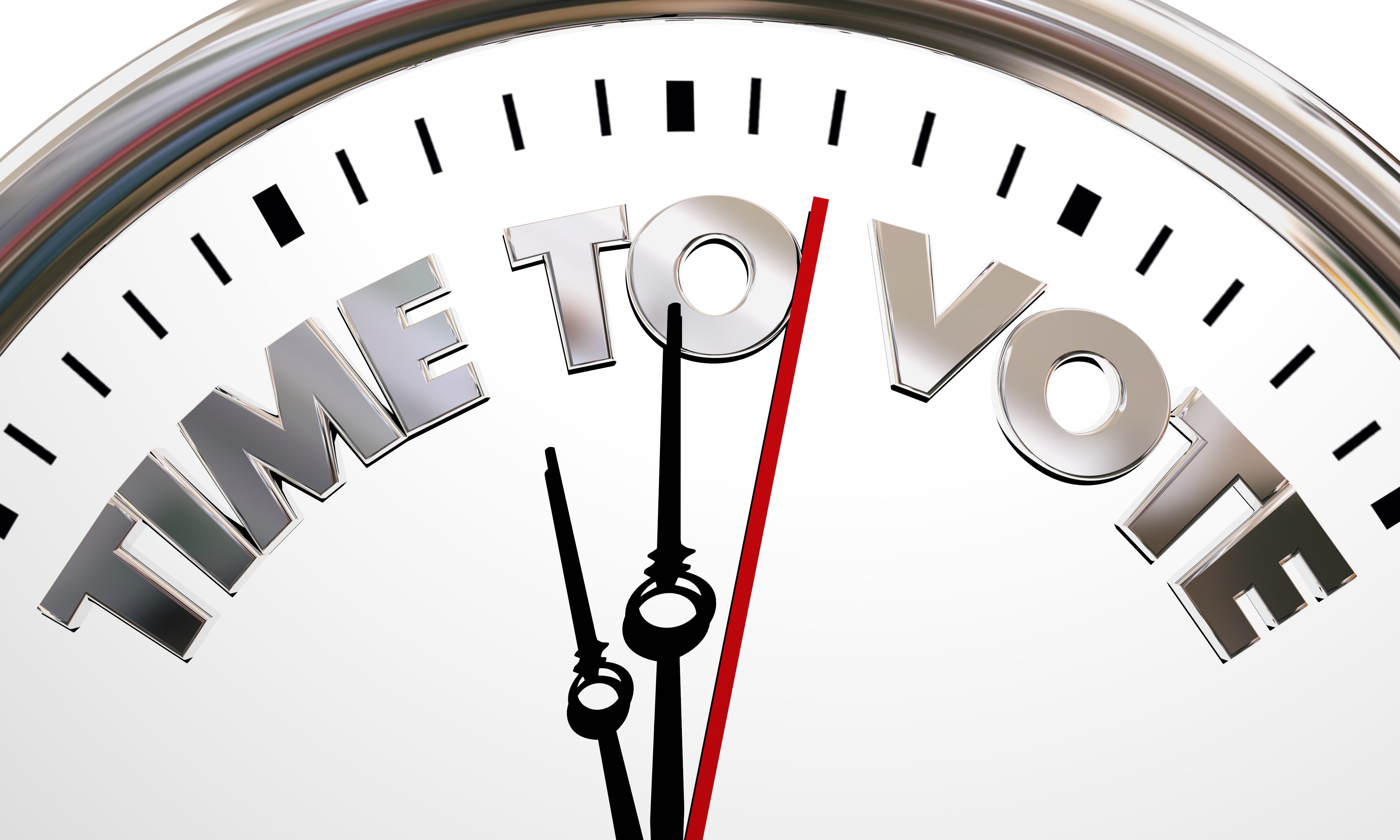 Well, folks, it is finally here. The presidential race is next Tuesday. However, a good many Americans have already voted. True early voting is available in a half dozen states and every American can vote by absentee ballot and a good many have taken advantage of that right. A record number of Alabamians have voted absentee. However, the election for president will be decided next week when most voters go to the polls.
This will be a memorable and historical election year. This 2020 pandemic year is hopefully, only a once in a century event. 2020 is a pivotal presidential year. Never before in my lifetime have I seen our country more divided politically into extremely partisan corners. We are really two nations, and we are split almost 50-50. This is understandable because the country is truly divided philosophically.
Back in the day our own George Wallace would run around the country running for president as a third-party candidate in a Don Quixote mission espousing the rhetoric that there is not a dimes worth of difference between the national Republican and Democratic parties. Nobody could say that, even in demagogic form, today.
Folks, there is a world of difference today. The Republican Party is very conservative, and the Democratic Party is extremely liberal. This divide between the two parties is enhanced and perpetuated by the media, especially, the television networks. If you are a conservative Republican you watch Fox News. If you are a liberal Democrat, you watch CNN. It is like seeing the nation's politics and dogma through two different prisms.
The two parties should and could more aptly change their names. Republicans should be labeled the Conservative Party and the Democrats the Liberal Party. CNN, and to a large degree ABC, NBC and CBS, should take down any pretense of being impartial and simply have their broadcast from the Democratic National Headquarters. Conversely FOX News should broadcast from the Republican National Headquarters. MSNBC should be broadcast from Moscow
We in Alabama are definitely in the conservative Republican tribe as are most of the other southern and midwestern and rural states. The left coast of California and the eastern urban coast of New York are the bastions of liberalism and the Democratic party.
We do not elect our president by direct popular vote whereby the person who gets the most votes nationwide wins the presidency. Under our Electoral College system, the person who gets 50 percent plus one vote gets all of that states' electoral votes. The number of electoral votes is determined by the number of congressional seats plus two senators. For example, California has 53 seats in Congress plus two Senators for 55 electoral votes. We in Alabama have seven congressional seats plus two senators which gives us nine electoral votes. Therefore, it does not take a math genius to tell that the liberal Democratic states like California, have more votes than rural, conservative states like Alabama.
President Donald Trump, who has been a proven conservative Republican, has been behind the eight-ball having to fight through the coronavirus disaster. It is not his fault that the Chinese sent this pandemic to the world and the United States, but voters will want to blame someone and he is the one in the Whitehouse and the one on the ballot.
In mid-September Trump's reelection numbers and chances were dismal. However, in late September the much-discussed October surprise occurred. The death of liberal U.S. Supreme Court Justice Ruth Bader Ginsburg gave the conservative President the opportunity to appoint a conservative to the Supreme Court. Trump is blessed to have a Republican majority in the U.S. Senate.
This opportunity for President Trump to place a third conservative Justice to the nine-member Tribunal could be a game changer. This will energize evangelical voters throughout the country as well as devout, mainstream, Catholic voters in the crucial battleground states like Florida, Ohio, Pennsylvania, Michigan and Arizona. The election will be decided in these six key battleground states.
The hay is in the barn in most other states. California will vote Democratic and we in Alabama will vote overwhelmingly Republican. President Trump will carry Alabama in a landslide. This third conservative appointment to the Supreme Court is like manna from Heaven and icing on the cake for Trump in the Heart of Dixie.
The Trump train will provide some long and heavy coattails, which will prove disastrous for our anomaly, liberal, national Democratic senator, Doug Jones. The crescendo Republican wave in Alabama will drown Democrat Jones into a watery grave. It has not helped Jones's cause that during his short tenure he has voted right down the line with the left-wing Democratic leadership.
We will see next week.