Alabama State University Selects New President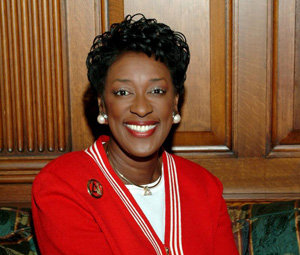 Staff Report
During its December 20 meeting, the Alabama State University's Board of Trustees has selected Dr. Gwendolyn Boyd to serve as its new president. Boyd marks the 14th president to serve in the position in the school's 146-year history. The Board selected Boyd after a nearly year long search process. Boyd will succeed Dr. William H. Harris, Interim President and President Emeritus.
Alabama Governor Robert Bentley presided over the meeting, during which each of the three candidates was interviewed individually for approximately an hour, fielding questions from trustees on issues ranging from experience and leadership style to expansion of the University's academic and athletic programs. Onlookers at the meeting included ASU faculty and staff, student government officials, members of the governor's staff, and a slew of media outlets.
The meeting was broadcast live on some television stations.
After a short deliberation, the board voted unanimously to select Boyd.
The board recognized that Boyd was also the consensus choice among the University's student body, as expressed in a letter by SGA President Sharod Campbell. The board also authorized the Board Chair and Executive Committee to negotiate a contract for presentation to the full board. Boyd received a standing ovation from the board and the gallery when she returned to the boardroom after her selection.
"We are proud to have selected an accomplished, capable, nationally recognized leader with the skills and experience to move Alabama State University forward," said Board of Trustee Chairman Elton Dean. He went on to say, "Dr. Boyd is the embodiment of what is great about ASU. As an ASU graduate, she will serve as a daily reminder to our students that ASU is preparing them to impact the world; as a Montgomery native, she is the representation of what makes Montgomery the Capital of Dreams; and as a leader, she has the vision and drive to lead ASU to Vision 2020 and beyond."
Governor Bentley stated that, "I think Dr. Boyd will make a great president. She has my full support and I will not interfere unless asked."
Boyd currently serves as an engineer and executive assistant to the Applied Physics Laboratory chief of staff at Johns Hopkins University in Washington, D.C., where she has worked for the past 33 years.
Boyd is a former Miss Alabama State University and an initiate of ASU's Beta Eta Chapter of Delta Sigma Theta Sorority, Inc. She earned a B.S. in mathematics from ASU and became the first African-American to earn a master's degree in mechanical engineering from Yale University. She also holds a doctoral degree in ministry from Howard University.
Boyd continues to be a trailblazer, as she is the first female president in ASU's history.
Her history of leadership is extensive. She served as national president of Delta Sigma Theta Sorority, Inc., chaired the Johns Hopkins Diversity Leadership Council, and was appointed by President Barack Obama to serve on the Barry Goldwater Foundation for Excellence in Education.
For more information contact Kenneth Mullinax, Media Relations director, at (334) 229-4104.
Trump Truck and boat parades this weekend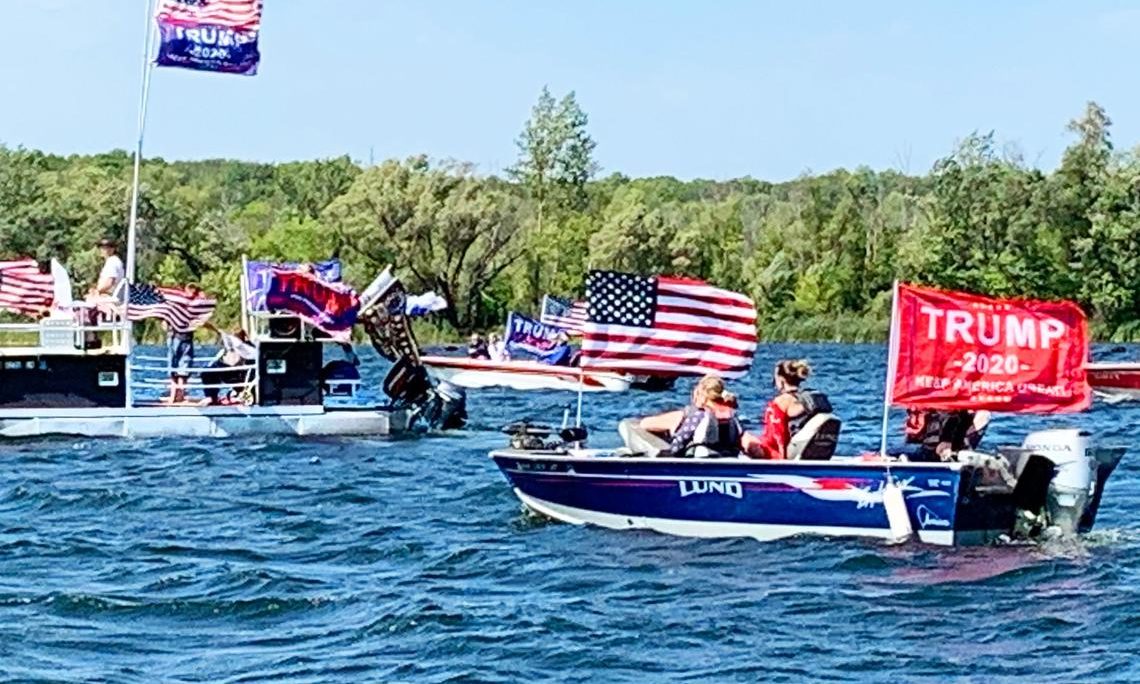 As Election Day draws near, Alabama Republicans are excited about promoting the re-election of Donald J. Trump as President and the election of Tommy Tuberville for U.S. Senate. This weekend two pro-President Trump events are happening in the state. There will be a truck parade from Ashland to Phenix City on Saturday sponsored by the Clay County Republican Party, while there will also be a boat parade on Wilson Lake in the Shoals sponsored by the Colbert County Republican Party on Sunday.
The pickup trucks will assemble at the Ashland Industrial Park in Clay County, 8240 Hwy 9, Ashland. There is a pre-departure rally at 10:00 a.m. central standard time. The trucks will depart at 11:00 a.m. and then proceed on a parade route that will take them into the bitterly contested swing state of Georgia. The Trump Pickup Parade will wind through east Alabama and West Georgia traveling through LaGrange and Columbus before concluding near the Alabama/Georgia line in Phenix City, 332 Woodland Drive, Phenix City at approximately 2:00 p.m. central time. Speakers will begin at 3:00. Trump flags will be on sale at the event.
The Phenix Motorsports Park will be hosting what sponsor hope could possibly the world's largest Pickup Tuck parade in U.S. history that is routing over 50 mile through Georgia in effort to "pickup" President Trump's numbers in GA.
A number dignitaries have been invited to address the Phenix City rally, including Coach Tuberville. Former State Sen. Shadrack McGill, Trump Victory Finance Committee member former State Rep. Perry O. Hooper Jr., and Paul Wellborn, the President and CEO of the largest Family owned Kitchen Cabinet manufacture in the USA are among the featured speakers who have committed to speak at the event.
Entertainment will be provided by: Charity Bowden, an up and coming country music singer who was the runner up on "The Voice". Charity will sing 'I am Proud to be an American' as well as songs from her Voice performances. The McGill Girls will also perform. The three beautiful and talented sisters will be singing patriotic songs in three part harmony. Geoff Carlisle, a professional DJ will be keeping the crowd pumped with music and entertainment.
Following the speakers and the entertainment there will Trump truck-vs- Joe Bidden truck races down the drag strip for the finale.
The Northwest Alabama boat parade will be on Sunday. The boats will gather at 2:00 p.m. near Turtle Point and then the flotilla will parade around the open waters of Wilson Lake til 3_00 p.m.. There will be a contest for best decorated Trump boats.
Trump supporters have held a number of large boat parades across the state to show their support for the re-election of Pres. Trump.
Boat parade sponsors say that this parade will be: pro-American, pro-law enforcement, pro-military.