Sessions and Vitter Demand that EPA Provide Accounting Of How Much Money is Spent on EPA's Ozone Proposal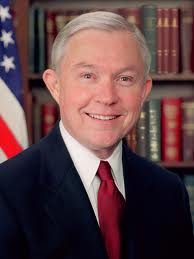 By Brandon Moseley
Alabama Political Reporter
On Tuesday, U.S. Senator Jeff Sessions (R) from Alabama joined Senate colleague David Vitter and all the Republican members of the Senate EPW Committee in a letter to EPA Administrator Gina McCarthy.  A statement by Sen. Sessions' office said that the Committee still has unanswered request for an accounting of taxpayer funds, "Wasted during EPA's unnecessary, and ultimately abandoned, reconsideration of the ozone standard in the 2010-2011 timeframe."
In the letter to Administrator McCarthy, the Senators wrote:
"We are writing to renew a longstanding, unanswered request for data related to federal funds and resources expended as part of EPA's unnecessary reconsideration of the national ambient air quality standard (NAAQS) for ground level ozone in the 2010-2011 timeframe. As you know, ozone attainment status significantly impacts state and local transportation planning, energy production and use, and economic development. EPA's reconsideration of the ozone standard in 2010-2011, years ahead of the regularly-scheduled review process established in the Clean Air Act (CAA), caused economic and regulatory uncertainty throughout the United States. Private businesses and organizations as well as federal, state, and local agencies incurred significant expenses analyzing EPA's proposal as well as participating in the public comment process. As the Assistant Administrator with responsibility for EPA's Office of Air & Radiation at the time, you led this ozone reconsideration effort and, as the Administrator, you are responsible for overseeing the current ozone review."
The Senators said that, "Many recognized EPA's reconsideration initiative as lengthy and unnecessary. For example, a recent report by the Congressional Research Service (CRS) suggests that the reconsideration was done as a political, rather than legal, matter."
The Senators said that the process to reconsider the 2008 ozone standard and replace it with a more stringent primary standard and a different version of the secondary standard were proposed in January 2010. After a year and a half of public comment and review, EPA sent a final set of standards to OMB for interagency, but that process was, "Short-circuited, however, by a Presidential decision to await conclusion of the next regular review—the review now nearing completion—before promulgating any change."
The Senators wrote that according to officials with the state of Ohio, "Attempting to implement a new standard while the previous standard is still being implemented has consistently caused strain, redundancy and inefficiency in the process and has led to seemingly endless rounds of litigation that takes the focus away from the important task at hand–real air quality improvements… U.S. EPA…should not add to the uncertainty and strain generated by the existing Clean Air Act obligations for attaining the ozone standard and generated by the five-year review of that NAAQS by prematurely reevaluating and reestablishing the ozone standard when neither law nor science requires it."
Eventually President Obama directed EPA to not proceed with the ozone reconsideration process, he explained that he "Did not support asking state and local governments to begin implementing a new standard that will soon be reconsidered." The Senators wrote, "In other words, following 18 months of an unnecessary federal regulatory process that was not mandated by the CAA, the President ordered EPA to stand-down."
After the President's decision, Senator Sessions wrote EPA in September 2011 inquiring about the "total costs incurred or expended by [EPA] … on efforts related to reconsideration of the 2008 [ozone standard]." In April of this year, Senator Sessions asked Administrator McCarthy directly for information about the amount of money EPA spent on the ozone reconsideration process.  According to the letter McCarthy promised to provide the Senate with that report.
The letter continued, "In those questions, you were specifically asked: "Did EPA incur significant costs as part of the ozone reconsideration process; if so, how much?"  You wholly ignored the question in your response to the Committee, violating your pledge before the Committee. Again, in May of this year, EPA staff wrote Senate staff: "We haven't tracked down a response but are working on it….To date, no official EPA response has been provided. It has now been 26 months since the initial request.  We can only conclude, in the face of repeated refusals to respond to or acknowledge a legitimate question about how taxpayer money has been spent by EPA, that EPA either seeks to thwart our oversight role in this matter or cannot answer the question. Either explanation is deeply troubling. As Members of the Senate Committee with direct jurisdiction over EPA and the CAA, we have a responsibility to oversee Agency actions, including how it expends the resources made available to it by Congress. Our request is neither overly complex nor burdensome."
The Senator repeated their request, "That EPA provide to the Committee an accounting of EPA expenses incurred as part of its abandoned 2010-2011 ozone NAAQS reconsideration including the total costs incurred or expended by EPA from January 21, 2009 through August 31, 2011 on efforts related to the Agency's reconsideration of the 2008 NAAQS for ground level ozone. The estimate should account for EPA staff time (including salaries and benefits); expenses associated with the public hearings in Arlington, Virginia; Houston, Texas; Sacramento, California; as well as any other public hearings or meetings; third-party expenses for consultants, scientists, or other persons; and any other expense incurred by the Agency as part of this effort. In addition to the monetary costs of these efforts, please also provide the total man-hours expended by EPA staff on this effort during the stated time frame."
The Republican Senators gave EPA officials a deadline of January 7, 2014 to provide all of the information.
As Sen. Sessions explained in a September 2011 editorial that, "…EPA's proposal would have drained as much as $90 billion annually from the U.S. economy-earning distinction as the most expensive environmental regulation ever proposed. According to the Manufacturers Alliance, this proposal would have put over 7 million jobs at risk by 2020. Under the EPA ozone proposal, many Alabama counties, including Mobile, Baldwin, Montgomery, Shelby, Jefferson, Tuscaloosa, Madison, and several others would have been at serious risk of becoming 'non-attainment' for ozone—a designation that can stymy economic growth and industrial development."
Critics of the Obama Administration have charged that his regime has taken an extreme regulatory path on environmental issues to appease environmental extremists which have been supportive of President Obama's campaigns. According to the critics, these policies on: oil drilling, power plant emissions, expanding American refinery capacity, expanding oil pipelines, car fuel economy standards, etc. have slowed the economy and hurt American competitiveness in numerous industries.
Senator Sessions is the Ranking Member of the Senate Budget Committee.
Senator Jeff Sessions has served in the U.S. Senate since his election in 1996 and faces re-election in 2014.  At this point Sen. Sessions faces no credible opposition (that 'The Alabama Political Reporter' is aware of) from either anyone in his own party or from any Alabama Democrats.
Print this piece
Opinion | What happened in Huntsville Wednesday night was disgraceful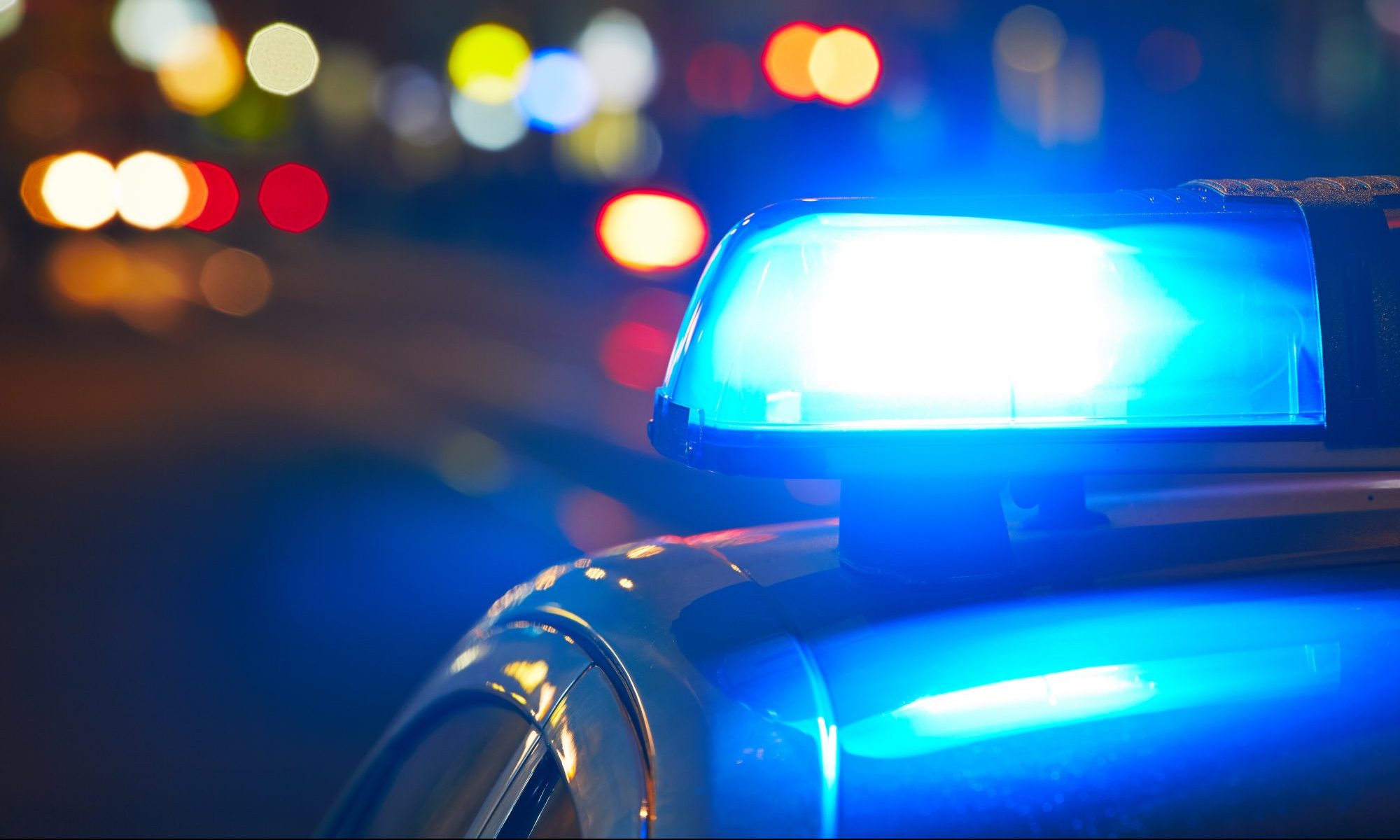 Law enforcement officers in Huntsville assaulted dozens of people Wednesday night following a peaceful protest and march. 
This is the accurate description of what took place in Huntsville. 
I don't care what you heard on "the news" or what you read on Facebook or Twitter. That's what happened. 
Following a peaceful protest downtown — for which the NAACP obtained a permit, because it planned to block traffic — dozens of protesters, gathered to speak out about police brutality of black citizens in the aftermath of the murder of George Floyd, began to march around the downtown area. 
This is their right. It is guaranteed by the U.S. constitution. 
Contrary to popular belief, and according to legal guidance posted by the American Civil Liberties Union, you do NOT need a permit to peacefully assemble. In fact, it is against the law for anyone — or any law enforcement agency — to prevent you from peacefully assembling in response to a breaking news event.  
And yet, that's exactly what happened in Huntsville. 
Huntsville Police, the Madison County Sheriff's Department and — for some reason that no one could immediately explain — the Alabama State Troopers began firing tear gas and rubber bullets at people who were peacefully marching. 
In attempting to explain why such actions occurred, Lt. Michael Johnson of HPD essentially admitted that officers acted improperly. 
He told TV station WHNT-19 that officers attempted to clear the area by telling the lawfully gathered crowd to disperse. When the crowd instead decided to exercise its right to assemble, Johnson said, officers began using force, including firing the rubber bullets at innocent men, women and children and spraying the crowd with pepper spray and tear gas. 
(Just a quick little FYI: Tear gas has been deemed a chemical agent and the Geneva Convention specifically bans its use in war. But it's still legal for police departments to toss into peaceful crowds.)
Johnson said officers used force because they weren't "going to roll the dice" and take a chance that the crowd could become hostile. 
Which — and while I'm no attorney, I feel comfortable going out on this limb — is not how the law works. You can't impose force because you believe someone might break the law. Particularly when there is no evidence of that. 
And how do we know there is no evidence of it? 
Because Johnson just kept on talking during that interview, an interview led by WHNT's Jerry Hayes, who was — and I'll put this kindly — very police-friendly. As Hayes praised the police response and told everyone that the cops really had no choice but to clear the area by gassing children, Johnson explained just how well it had all gone. 
No officers were injured, Johnson said. No property was damaged, he said. They even had single-digit arrests/detainments, he said. 
So, again, law enforcement fired rubber bullets at peacefully assembled men, women and children who didn't damage property, didn't assault police officers and had every right to march on and alongside a public street. 
It's not hard to understand why people are marching against police abuse. 
Democratic state Rep. Anthony Daniels, who represents the Huntsville area and who spoke earlier in the evening at the NAACP-organized event, compared the actions and the optics of the police attacking citizens to "Bloody Sunday" in Selma. On that day in 1965, Alabama State Troopers attacked a group of peaceful marchers because the marchers refused to disperse, and instead continued their march out of Selma towards Montgomery.
"I want someone to explain to me what the state troopers were doing at a peaceful event," Daniels said. "What happened was a disgrace. That was a peaceful protest. Those people were following the laws and were not out of line."
The same cannot be said for the officers. 
There are a number of videos of cops from various agencies firing tear gas canisters at people who are posing no threat, and in most cases are backing away from the officers, and randomly spraying down groups of people with pepper spray for no discernable reason. In one video that was viewed several hundred thousand times by late Wednesday evening, an HPD officer exits his patrol car, pepper spray in hand, and just starts strolling along, periodically dousing terrified people with the spray. 
It was disgraceful. It was ignorant. It was, most of all, simply wrong. 
There has been a lot of condemnation over the last few days of violent protests and criminal acts. And rightfully so. While many people understand and can empathize with the anger that lies beneath these protests, the majority doesn't want to watch cities burn. 
I hope the same people who condemned those acts will also speak out against the violence committed by law enforcement in Huntsville on Wednesday.
Print this piece