Sessions and Vitter Demand that EPA Provide Accounting Of How Much Money is Spent on EPA's Ozone Proposal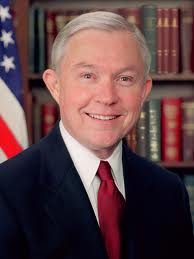 By Brandon Moseley
Alabama Political Reporter
On Tuesday, U.S. Senator Jeff Sessions (R) from Alabama joined Senate colleague David Vitter and all the Republican members of the Senate EPW Committee in a letter to EPA Administrator Gina McCarthy.  A statement by Sen. Sessions' office said that the Committee still has unanswered request for an accounting of taxpayer funds, "Wasted during EPA's unnecessary, and ultimately abandoned, reconsideration of the ozone standard in the 2010-2011 timeframe."
In the letter to Administrator McCarthy, the Senators wrote:
"We are writing to renew a longstanding, unanswered request for data related to federal funds and resources expended as part of EPA's unnecessary reconsideration of the national ambient air quality standard (NAAQS) for ground level ozone in the 2010-2011 timeframe. As you know, ozone attainment status significantly impacts state and local transportation planning, energy production and use, and economic development. EPA's reconsideration of the ozone standard in 2010-2011, years ahead of the regularly-scheduled review process established in the Clean Air Act (CAA), caused economic and regulatory uncertainty throughout the United States. Private businesses and organizations as well as federal, state, and local agencies incurred significant expenses analyzing EPA's proposal as well as participating in the public comment process. As the Assistant Administrator with responsibility for EPA's Office of Air & Radiation at the time, you led this ozone reconsideration effort and, as the Administrator, you are responsible for overseeing the current ozone review."
The Senators said that, "Many recognized EPA's reconsideration initiative as lengthy and unnecessary. For example, a recent report by the Congressional Research Service (CRS) suggests that the reconsideration was done as a political, rather than legal, matter."
The Senators said that the process to reconsider the 2008 ozone standard and replace it with a more stringent primary standard and a different version of the secondary standard were proposed in January 2010. After a year and a half of public comment and review, EPA sent a final set of standards to OMB for interagency, but that process was, "Short-circuited, however, by a Presidential decision to await conclusion of the next regular review—the review now nearing completion—before promulgating any change."
The Senators wrote that according to officials with the state of Ohio, "Attempting to implement a new standard while the previous standard is still being implemented has consistently caused strain, redundancy and inefficiency in the process and has led to seemingly endless rounds of litigation that takes the focus away from the important task at hand–real air quality improvements… U.S. EPA…should not add to the uncertainty and strain generated by the existing Clean Air Act obligations for attaining the ozone standard and generated by the five-year review of that NAAQS by prematurely reevaluating and reestablishing the ozone standard when neither law nor science requires it."
Eventually President Obama directed EPA to not proceed with the ozone reconsideration process, he explained that he "Did not support asking state and local governments to begin implementing a new standard that will soon be reconsidered." The Senators wrote, "In other words, following 18 months of an unnecessary federal regulatory process that was not mandated by the CAA, the President ordered EPA to stand-down."
After the President's decision, Senator Sessions wrote EPA in September 2011 inquiring about the "total costs incurred or expended by [EPA] … on efforts related to reconsideration of the 2008 [ozone standard]." In April of this year, Senator Sessions asked Administrator McCarthy directly for information about the amount of money EPA spent on the ozone reconsideration process.  According to the letter McCarthy promised to provide the Senate with that report.
The letter continued, "In those questions, you were specifically asked: "Did EPA incur significant costs as part of the ozone reconsideration process; if so, how much?"  You wholly ignored the question in your response to the Committee, violating your pledge before the Committee. Again, in May of this year, EPA staff wrote Senate staff: "We haven't tracked down a response but are working on it….To date, no official EPA response has been provided. It has now been 26 months since the initial request.  We can only conclude, in the face of repeated refusals to respond to or acknowledge a legitimate question about how taxpayer money has been spent by EPA, that EPA either seeks to thwart our oversight role in this matter or cannot answer the question. Either explanation is deeply troubling. As Members of the Senate Committee with direct jurisdiction over EPA and the CAA, we have a responsibility to oversee Agency actions, including how it expends the resources made available to it by Congress. Our request is neither overly complex nor burdensome."
The Senator repeated their request, "That EPA provide to the Committee an accounting of EPA expenses incurred as part of its abandoned 2010-2011 ozone NAAQS reconsideration including the total costs incurred or expended by EPA from January 21, 2009 through August 31, 2011 on efforts related to the Agency's reconsideration of the 2008 NAAQS for ground level ozone. The estimate should account for EPA staff time (including salaries and benefits); expenses associated with the public hearings in Arlington, Virginia; Houston, Texas; Sacramento, California; as well as any other public hearings or meetings; third-party expenses for consultants, scientists, or other persons; and any other expense incurred by the Agency as part of this effort. In addition to the monetary costs of these efforts, please also provide the total man-hours expended by EPA staff on this effort during the stated time frame."
The Republican Senators gave EPA officials a deadline of January 7, 2014 to provide all of the information.
As Sen. Sessions explained in a September 2011 editorial that, "…EPA's proposal would have drained as much as $90 billion annually from the U.S. economy-earning distinction as the most expensive environmental regulation ever proposed. According to the Manufacturers Alliance, this proposal would have put over 7 million jobs at risk by 2020. Under the EPA ozone proposal, many Alabama counties, including Mobile, Baldwin, Montgomery, Shelby, Jefferson, Tuscaloosa, Madison, and several others would have been at serious risk of becoming 'non-attainment' for ozone—a designation that can stymy economic growth and industrial development."
Critics of the Obama Administration have charged that his regime has taken an extreme regulatory path on environmental issues to appease environmental extremists which have been supportive of President Obama's campaigns. According to the critics, these policies on: oil drilling, power plant emissions, expanding American refinery capacity, expanding oil pipelines, car fuel economy standards, etc. have slowed the economy and hurt American competitiveness in numerous industries.
Senator Sessions is the Ranking Member of the Senate Budget Committee.
Senator Jeff Sessions has served in the U.S. Senate since his election in 1996 and faces re-election in 2014.  At this point Sen. Sessions faces no credible opposition (that 'The Alabama Political Reporter' is aware of) from either anyone in his own party or from any Alabama Democrats.
Opinion | No peace, no calm, but that's "normal"
"My students and I are on a first-name basis. But when I can't call their names, it leaves me confused and frustrated. Like the world we live in today."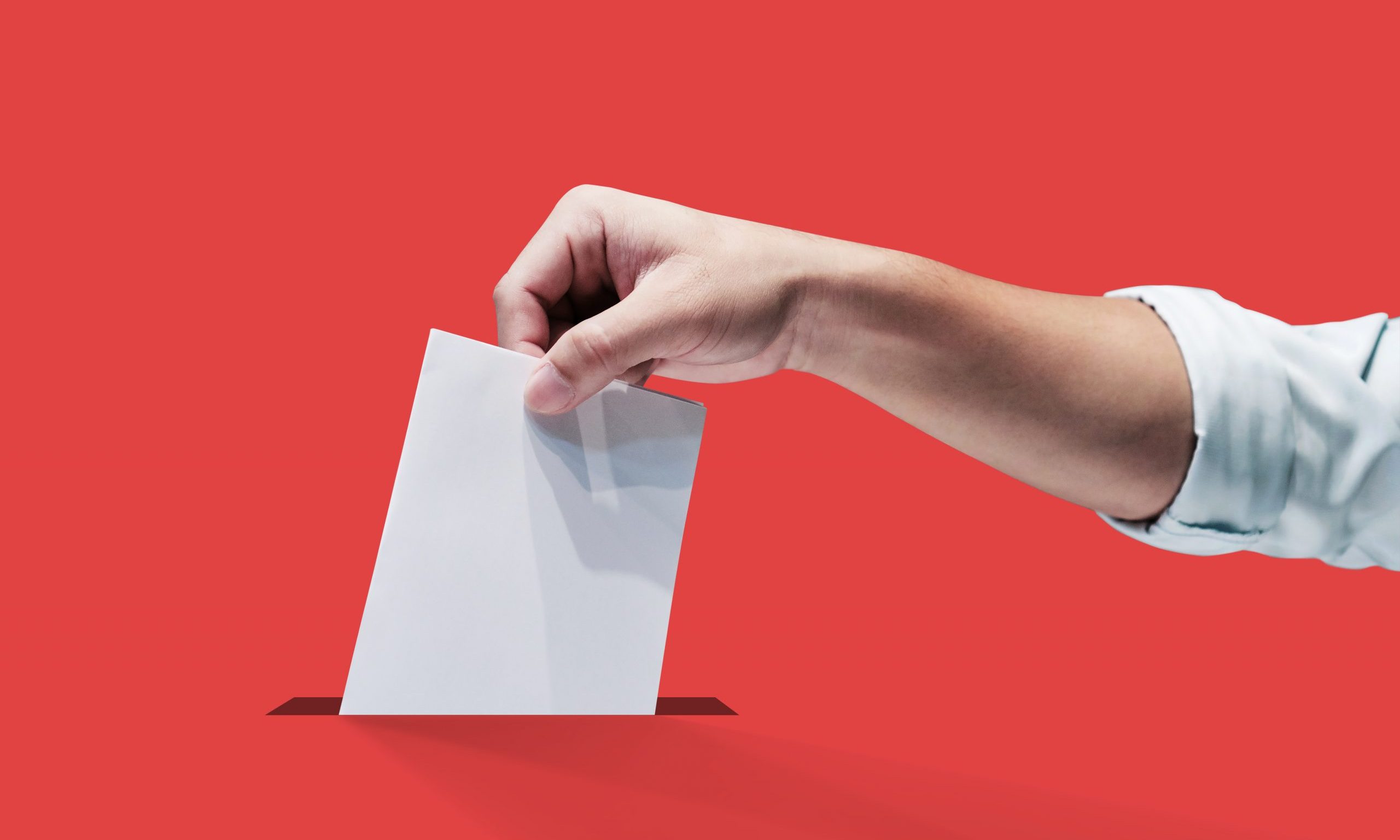 I have more than 100 students in my classes at UAB, and I can call only a few by name. Masks are important, but I haven't yet learned to memorize foreheads, and that's really all I see when I look at a student's face. A few, with either a distinctive hair cut or color, or who have other identifying features in the upper half of their faces, I can name. Not many, though.
My students and I are on a first-name basis. But when I can't call their names, it leaves me confused and frustrated.
Like the world we live in today. Like these United States. Like Alabama.
A worsening pandemic, unrest across the country, a chaotic election a few days away, an economy in the tank, it is difficult for me to feel settled. Grounded. Peaceful. Calm.
The 300th or so hurricane just zipped through Alabama this week. The storm was named Zeta because we're out of names for hurricanes. And there's still fully a month remaining in the hurricane season. Eta is next.
We may not know who the next president will be even by the end of next week. Or we could know Tuesday night if it's the blowout for Democrats that predictions say it will be. If former Vice President Joe Biden wins Florida, Michigan, or Wisconsin, it's pretty much over for President Donald Trump.
But, then, we know how well the heavily favored candidates sometimes do, right Hillary?
Remember, if Trump does lose in Jimmy Carter proportions, he's still going to be president for another two-and-a-half months. There's no predicting what he'll do during that time, but we know this for sure: No peace. No calm.
Our hope in Alabama has to be that U.S. Sen. Doug Jones is re-elected. That's the only choice that makes sense. A washed-up, mediocre football coach who doesn't have a clue about government and who has spent most of his time in Florida will not represent the state well, especially if the Senate goes Democratic, as expected.
Jones is no "California liberal," as one columnist with Alabama Political Reporter described him. That's just a plea to the uninformed voter in a typical Republican effort to falsely spin Jones as something he is not. Hell, I wish Jones was a California liberal. We could use some of that in Alabama. Instead, for the most part, all our elected officials are simply philosophical clones of each other.
There are no new ideas. No effort to take the state forward. In most every quality-of-life category, Alabama ranks at the bottom or near it. Our current leadership seems determined to keep us there.
Our elected officials don't even learn from their mistakes. Anti-masker Lt. Gov. Will Ainsworth contracted the coronavirus, and, thankfully, he recovered. Still, he remains against the mask mandate.
Trump contracted the coronavirus, too, and after being surrounded by a grumble of the best doctors at one of the best hospitals, he came back, snatched that mask off his face, and almost immediately began holding those foolish superspreader political rallies again.
The cult members attend, many without masks or social distancing, and some of the cult members die.
Meanwhile, Trump flies away in that fancy jet we taxpayers own, and, in at least one case, leaves his supporters stranded outside in the bitter cold for hours. Loyalty to the cult of Trump pays huge dividends, I write sarcastically.
There is no peace. No calm. This is not to be had in the America Trump made "great" again.
And I don't know my students when I see them. I must memorize foreheads.
Even so, the masks are important, as is social distancing. I can ask a student what her name is, and when it's one I have known for years, I can apologize. A small inconvenience to stay well.
The student always offers grace, always tells me it's OK.
We both pretend that's just normal.