Obama Appeals to Supporters To Help Make the Next Three Years as Productive as the Last Five Years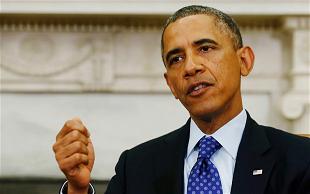 By Brandon Moseley
Alabama Political Reporter
Money is the lifeblood of politics.  Money donated to campaigns pays for every bumper sticker, yard sign, bill board, television and radio ad, direct mail piece, email, internet banner ad, and the team of consultants, pollsters, and strategists which advise candidates how to deploy their time and resources. No one understands this better than President Obama and nobody has a better track record of identifying his supporters and getting them to contribute to their campaigns.
Americans have literally spent $billions to elect and re-elect the Illinois Democrat to our Nation's highest office……and he is not done yet.  The Democrats and the Republicans are locked in a war over control of the Congress.  The Republicans want control of the U.S. Senate for the first time since 2006 and the Democrats want to build on their Senate majority and take control of the U.S. House of Representatives.  In his role as the de facto head of the Democratic Party, President Obama is raising money for Democratic candidates in the House and Senate.
Over the weekend he sent out an email to supporters across the country begging for them to dig deeper to support Democratic candidates.  The President wrote,
"Over the past few years, a lot has changed — for instance, we've doubled the number of dogs in the White House. I can also count a few more gray hairs.  But one thing has remained constant: the support I can count on from you, and I can't tell you how much I appreciate that."
President Obama continued, "We've made enormous progress together. We made sure that we didn't slip into another Great Depression, we've ended a war, we made it easier for young people to afford to go to college, and we've taken historic steps to make sure that you won't go broke just because you get sick.   I can't wait to see what we're going to do together in the years to come.   So before the midnight deadline, chip in $10 or more, and let's go make sure next year is just as productive as the past five have been."
Republicans, on the other hand, question the productivity of the last five years and would like to see some changes over the next three years.  What we do know from political history is that the side which wins the battle for the dollars usually translates that into winning the battle for votes.
Whatever happens in the 2014 elections in the State of Alabama, The Alabama Political Reporter will be here covering it in a level of detail and balance that you will not find from any other news source in this state.
Happy New Year.
Trump Truck and boat parades this weekend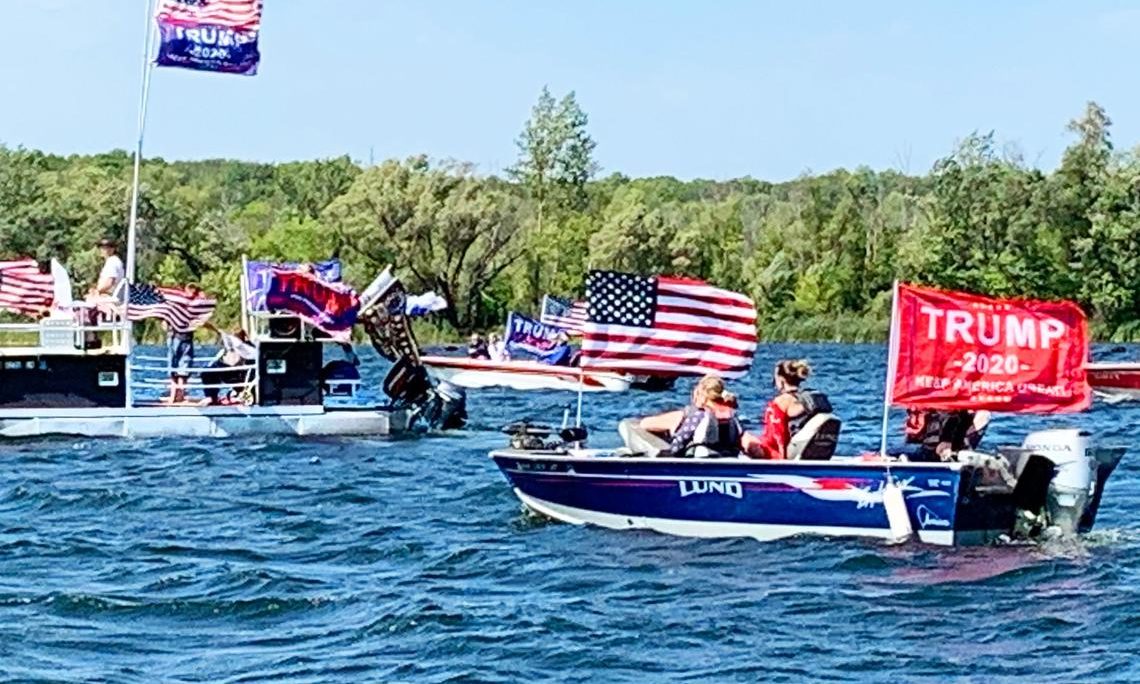 As Election Day draws near, Alabama Republicans are excited about promoting the re-election of Donald J. Trump as President and the election of Tommy Tuberville for U.S. Senate. This weekend two pro-President Trump events are happening in the state. There will be a truck parade from Ashland to Phenix City on Saturday sponsored by the Clay County Republican Party, while there will also be a boat parade on Wilson Lake in the Shoals sponsored by the Colbert County Republican Party on Sunday.
The pickup trucks will assemble at the Ashland Industrial Park in Clay County, 8240 Hwy 9, Ashland. There is a pre-departure rally at 10:00 a.m. central standard time. The trucks will depart at 11:00 a.m. and then proceed on a parade route that will take them into the bitterly contested swing state of Georgia. The Trump Pickup Parade will wind through east Alabama and West Georgia traveling through LaGrange and Columbus before concluding near the Alabama/Georgia line in Phenix City, 332 Woodland Drive, Phenix City at approximately 2:00 p.m. central time. Speakers will begin at 3:00. Trump flags will be on sale at the event.
The Phenix Motorsports Park will be hosting what sponsor hope could possibly the world's largest Pickup Tuck parade in U.S. history that is routing over 50 mile through Georgia in effort to "pickup" President Trump's numbers in GA.
A number dignitaries have been invited to address the Phenix City rally, including Coach Tuberville. Former State Sen. Shadrack McGill, Trump Victory Finance Committee member former State Rep. Perry O. Hooper Jr., and Paul Wellborn, the President and CEO of the largest Family owned Kitchen Cabinet manufacture in the USA are among the featured speakers who have committed to speak at the event.
Entertainment will be provided by: Charity Bowden, an up and coming country music singer who was the runner up on "The Voice". Charity will sing 'I am Proud to be an American' as well as songs from her Voice performances. The McGill Girls will also perform. The three beautiful and talented sisters will be singing patriotic songs in three part harmony. Geoff Carlisle, a professional DJ will be keeping the crowd pumped with music and entertainment.
Following the speakers and the entertainment there will Trump truck-vs- Joe Bidden truck races down the drag strip for the finale.
The Northwest Alabama boat parade will be on Sunday. The boats will gather at 2:00 p.m. near Turtle Point and then the flotilla will parade around the open waters of Wilson Lake til 3_00 p.m.. There will be a contest for best decorated Trump boats.
Trump supporters have held a number of large boat parades across the state to show their support for the re-election of Pres. Trump.
Boat parade sponsors say that this parade will be: pro-American, pro-law enforcement, pro-military.