Alabama Mayors Share Ideas, Solutions at Historic Retreat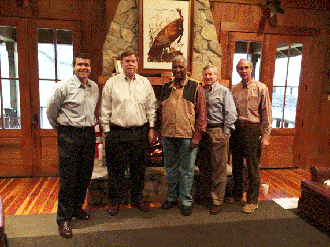 Staff Report
MOBILE – Mayors from Birmingham, Huntsville, Mobile, Montgomery and Tuscaloosa completed a two-day retreat today in Clarke County that was designed to strengthen ties between Alabama's five major cities.
Participants included Mayor William Bell of Birmingham, Mayor Tommy Battle of Huntsville, Mayor Sandy Stimpson of Mobile, Mayor Todd Strange of Montgomery and Mayor Walt Maddox of Tuscaloosa.
The retreat was hosted by Stimpson at his family lodge near Jackson, Ala. The retreat opened at 2 p.m. Sunday and concluded at 11 a.m. today.
The group had no formal agenda but shared ideas and best practices on significant challenges facing their communities, from public safety and municipal finance to regulatory and economic issues.
Stimpson, who took office on Nov. 4, said he was pleased to host the meeting after the idea was suggested by Strange and Maddox.
"Being the newest mayor, I had more to gain than anyone else simply by listening to some of their experiences," Stimpson said. "It was very enlightening for me to hear how each of the mayors handles the difficult, day-to-day challenges that each of us must face."
Bell, who took office in 2010, described the meeting as the first of its kind in Alabama.
"This was the first time that the mayors representing the five major cities of Alabama have come together to discuss common issues and common solutions for our communities," Bell said. "This should result in seeing our cities strengthened as we address issues that will help move our state forward."
Maddox, who took office in 2005, said mayors are uniquely empowered to make an immediate impact on the lives of their constituents.
"Mayors are best positioned to change the future of our communities," Maddox said. "The information exchanged over the last 24 hours has given each of us new ideas to go home and implement."
Battle, who took office in 2008, said the five mayors share a commitment to public service.
"When we work together, we can do great things for our entire state," Battle said. "There's no question these relationships will benefit us but more importantly they will pay dividends for the people we are elected to serve."
Strange, who took office in 2009, said the mayors each face demanding public schedules but that the time together was well spent.
"In discussing the challenges that we all face, it was a great opportunity to build fellowship and share solutions," Strange said. "By applying these best practices, we will help build a better future for our citizens and others across the state of Alabama."
Stimpson said the mayors agreed to conduct the meeting on a regular basis going forward with the next summit tentatively scheduled for June. The location is yet to be determined but Stimpson said the group enjoyed the relaxed and distraction-free environment provided by the lodge setting in rural Clarke County.
The mayors paid their own travel expenses to attend the retreat, which was held consistent with Alabama ethics guidelines for municipal officials.
Slow absentee voting in Tuscaloosa sparks outrage, possible legal action
Among the issues were incredibly long lines that left some voters waiting more than five hours and an inefficient process that managed to take in fewer than 100 absentee ballots in six hours.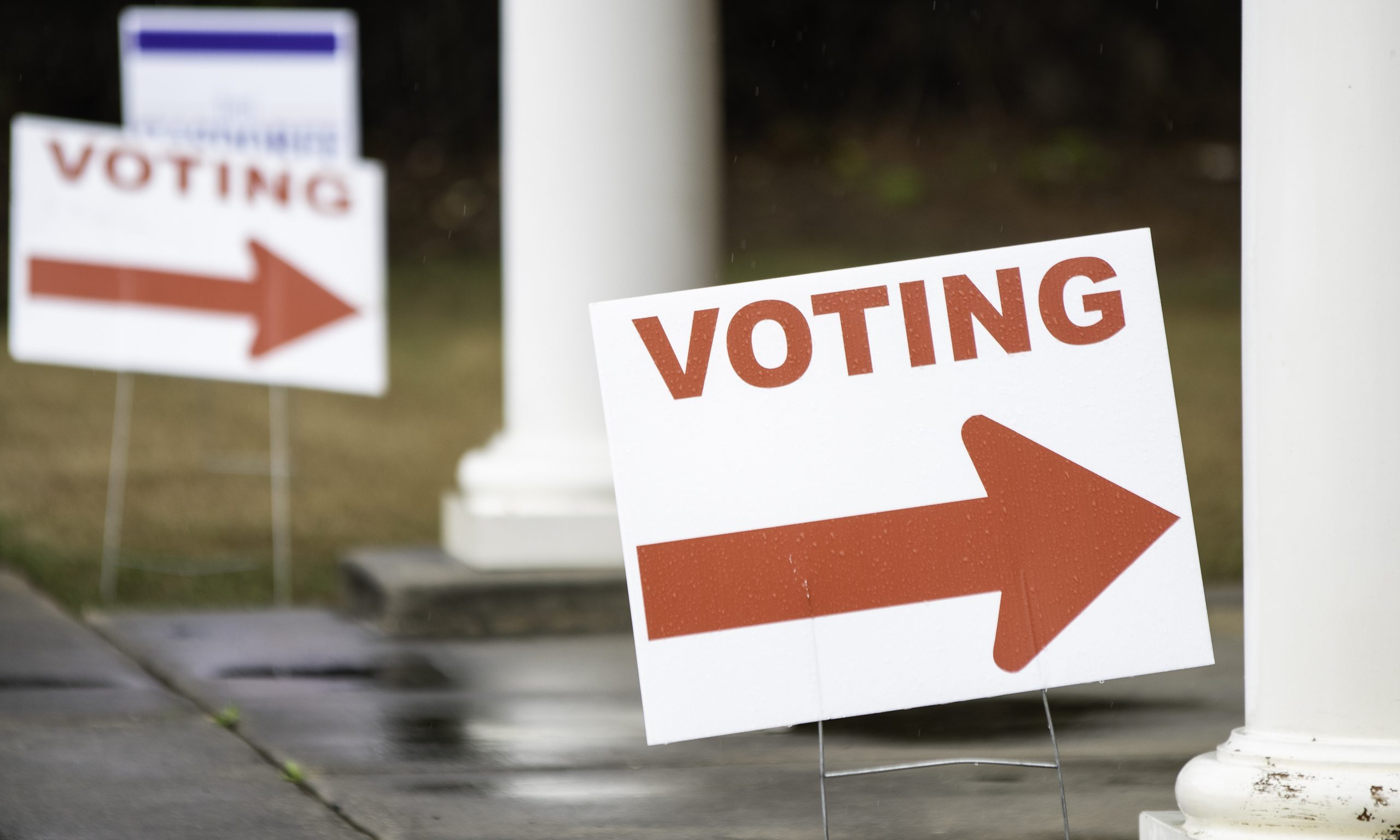 Long lines and slow absentee ballot processing in Tuscaloosa County have left voters outraged and incumbent Sen. Doug Jones's campaign threatening legal action. 
On Wednesday, Jones's campaign attorney, Adam Plant, sent a letter to Tuscaloosa County Circuit Clerk Magaria Bobo, outlining a number of issues with ongoing absentee voting and promising to take legal action if Bobo doesn't improve the process on the final day, Friday. Among the issues documented by Plant were incredibly long lines that left some voters waiting more than five hours and an inefficient process that managed to take in fewer than 100 absentee ballots in six hours. 
Additionally, Plant noted that Bobo has hired her family members to help process absentee ballots and at least one family member had made disparaging remarks on social media about voters. 
"You and those acting on your behalf are suppressing the vote of qualified Alabama voters," Plant wrote in the letter. "If you are unable or unwilling to execute your duties competently, and allow Tuscaloosa voters to exercise their voting rights without undue burdens, we will take further action."
In an interview with the Montgomery Advertiser on Wednesday, Bobo noted that her office had received more than 13,000 requests for absentee ballots — a remarkable uptick from the 3,000 or so her office usually receives — and there had been problems in managing that number of ballots while also adhering to social distancing guidelines within the office. 
However, as Plant's letter notes, the massive increase in absentee ballots for this election shouldn't have been a surprise. Also, Secretary of State John Merrill had made additional funds available to absentee managers to facilitate hiring extra staff, purchasing additional computers and staying open for longer hours to accommodate the anticipated increase. 
In a press release on Wednesday, the Alabama Democratic Party criticized Bobo and her family members, and the release included screenshots of Facebook posts from Bobo's daughter lashing out at voters who complained about the long wait times. 
"No voter should have to wait in line for hours to exercise their rights," said ADP executive director Wade Perry. "We should leverage every tool we have to make voting easier, not harder. Also, it should go without saying that election workers should not insult the very people they are employed to serve. If Ms. Bobo is incapable of processing voters quickly, someone else needs to do the job."