Tea Party Leaders Learn About Using Internet and Social Media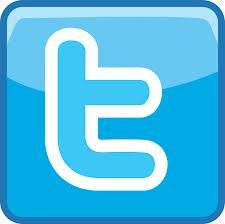 By Brandon Moseley
Alabama Political Reporter
Last week, leaders of Alabama's diverse Tea Party Groups met to learn how they can be more effective at spreading their message and creating more effective organizations.  One of the topics discussed in the Star Wars Room of the Alabama Capital was how to use the internet and social media to advance political causes.
Stephen Gordon from Hartselle who is the President of Forward Focus Media spoke to the group of 80 Tea Party leaders.  Gordon's clients include: Paul DeMarco, Mike Holmes, and Amie Beth Shaver.  In the past he has represented: Tim James, Scott Beason, Bob Barr, and Ron Paul.
Gordon cited the recent Stephanie Petelos and whether or not the ALGOP steering committee can remove members for disagreeing with a Republican Party Platform Plank as an example where a focused group of people were able to use the internet and an e-campaign to win a campaign in Alabama.  The 'Free the hops' movement to legalize numerous craft beers in Alabama was another.
Gordon said that the Ron People are the only Republicans who understand the internet.  A strong internet presence is not enough to win an election.  Gordon cited the examples of Ron Paul and Tim James where the internet campaigns were excellent; but the campaign still fell short.  Gordon said that going forward that without a good internet effort you are going to lose elections.
"This will be the last election you will win without a website."  Gordon acknowledged that some state legislators will still manage to win in the 2014 election but that going forward that will become increasingly difficult.
Gordon said that campaign need a website and they need a presence on social media as well.  Text messaging and bulk emails are other elements.  Constant contact and mail chimp are examples of two affordable services.
Obama had best database system ever, but Republicans at the National Committee won't buy that system.  "Republicans are way behind."  "Democrats put more financial resources to the internet side and that is one reason that Democrats win and Republicans do not."
Gordon said that campaigns pay him often to do things that can be done by any lay person.  "Social media is not rocket science.  Managing facebook or mail chimp account is not complicated."  "Republican campaigns have an internet guy.  In DC based Democratic campaigns everybody is an internet guy."
The primary thing that a website needs is a primary goal and a mission.  That clear mission needs to be all they see or very big on that website.  Too many links and too many buttons too push on a website detracts from the primary goal.  If your primary goal is to attract contributions that needs to be the big button on the website.  If it is to collect email address that needs to be the big button.  If the primary goal is to get out the vote then the big button should be to help supporters do that.  "Frequently update the content on your website to make it easier to find on search engines.  Site meters can be helpful in identifying the effectiveness of a website.  Look at the site stats and to use that data to improve what you are doing.
Gordon said that there are services that will send out bulk text messages to your target supporters.  Two cents a message for text messages is a good price, but don't pay over 5 cents a message.
Trey Edwards who was recently with the University of North Alabama Republicans and is a member of the Lauderdale County Republican Executive Committee also spoke to the Tea Party leadership.
Edwards said that anyone can run for their country Republican Executive Committee.  Edwards said it was, "The best way to get involved at your local level."
Edwards said, "As a strategist Obama ran the most brilliant campaign in modern history.  Social media is how the majority of people and voters communicate today."
Edwards said that the demographics of social media actually favors Republicans.  "The more educated the more involved the more successful the wealthier you are the more likely that you are Facebook."  Republican however have failed to take advantage of these facts.
Edwards said, 1.9 billion people are on facebook and facebook generate 4.5 billion likes daily and 5 new profiles are created a second."  "If we are not taking advantage of that we are fooling ourselves."  "1 in 5 internet page views occur on Facebook."
"The main drivers behind Obama's success is Facebook, Twitter, and U-tube."  "Obama has 37 million fans on Facebook." "Anybody can do it (social media).  You can hire experts to make it better."
Edwards said that Obama won because he was a better community organizer.  He knew the value of being social.  The key to getting elected is to get down to the level of the average American and communicate to them at the level that they communicate with their family and friends."
Trump Truck and boat parades this weekend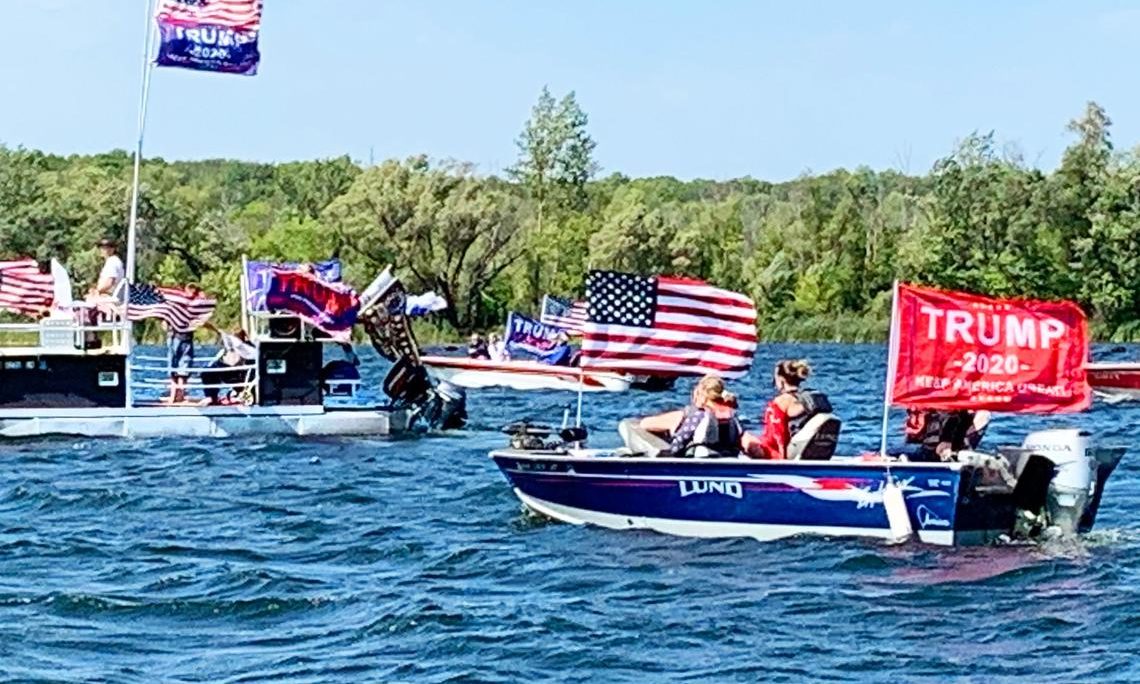 As Election Day draws near, Alabama Republicans are excited about promoting the re-election of Donald J. Trump as President and the election of Tommy Tuberville for U.S. Senate. This weekend two pro-President Trump events are happening in the state. There will be a truck parade from Ashland to Phenix City on Saturday sponsored by the Clay County Republican Party, while there will also be a boat parade on Wilson Lake in the Shoals sponsored by the Colbert County Republican Party on Sunday.
The pickup trucks will assemble at the Ashland Industrial Park in Clay County, 8240 Hwy 9, Ashland. There is a pre-departure rally at 10:00 a.m. central standard time. The trucks will depart at 11:00 a.m. and then proceed on a parade route that will take them into the bitterly contested swing state of Georgia. The Trump Pickup Parade will wind through east Alabama and West Georgia traveling through LaGrange and Columbus before concluding near the Alabama/Georgia line in Phenix City, 332 Woodland Drive, Phenix City at approximately 2:00 p.m. central time. Speakers will begin at 3:00. Trump flags will be on sale at the event.
The Phenix Motorsports Park will be hosting what sponsor hope could possibly the world's largest Pickup Tuck parade in U.S. history that is routing over 50 mile through Georgia in effort to "pickup" President Trump's numbers in GA.
A number dignitaries have been invited to address the Phenix City rally, including Coach Tuberville. Former State Sen. Shadrack McGill, Trump Victory Finance Committee member former State Rep. Perry O. Hooper Jr., and Paul Wellborn, the President and CEO of the largest Family owned Kitchen Cabinet manufacture in the USA are among the featured speakers who have committed to speak at the event.
Entertainment will be provided by: Charity Bowden, an up and coming country music singer who was the runner up on "The Voice". Charity will sing 'I am Proud to be an American' as well as songs from her Voice performances. The McGill Girls will also perform. The three beautiful and talented sisters will be singing patriotic songs in three part harmony. Geoff Carlisle, a professional DJ will be keeping the crowd pumped with music and entertainment.
Following the speakers and the entertainment there will Trump truck-vs- Joe Bidden truck races down the drag strip for the finale.
The Northwest Alabama boat parade will be on Sunday. The boats will gather at 2:00 p.m. near Turtle Point and then the flotilla will parade around the open waters of Wilson Lake til 3_00 p.m.. There will be a contest for best decorated Trump boats.
Trump supporters have held a number of large boat parades across the state to show their support for the re-election of Pres. Trump.
Boat parade sponsors say that this parade will be: pro-American, pro-law enforcement, pro-military.