Tutwiler Prison for Women: What you haven't heard …

By Kim T. Thomas
Commissioner, Alabama Department of Corrections
The taxpayers of Alabama and, perhaps more importantly, the family members of the women incarcerated at Tutwiler Prison, deserve the facts about Tutwiler:  The January 17, 2014, report from the Department of Justice does not accurately describe Tutwiler Prison as it is today.
The Department of Justice is absolutely right that Tutwiler has had serious issues that need to be addressed. That is exactly why Tutwiler's new warden, Bobby Barrett, and the entire staff have implemented significant structural reforms over the past year. In fact, if DOI had taken the time to learn about the comprehensive reforms underway at Tutwiler, it would not have been able to conclude that the prison is being operated in a deliberately indifferent or unconstitutional manner.
I studied corrections in college, and I have spent more than 30 years as a corrections officer, correctional sergeant, classification officer and department lawyer and now commissioner with this department.  I consider custodial sexual misconduct to be the single most egregious abuse of the authority entrusted to us as a public servant, and I will not stand for it on my watch.
In May of 2012, my office was made aware of a complaint by the Equal Justice Initiative outlining concerns about inappropriate staff-inmate relationships at Tutwiler. The issues raised by EJI are not unique to prisons in Alabama, but we will not tolerate such behavior here. In June of 2012, I requested that the National Institute of Corrections, an agency within the Department of Justice, send a team of experts to Tutwiler and make recommendations to me on steps that could be taken to prevent staff misconduct with female offenders and create a safer, healthier environment for inmates and staff.
We began to immediately and universally implement the changes recommended by the institute and developed an action plan to address the challenges and opportunities identified.
In January 2013, before the DOJ ever expressed an interest in investigating Tutwiler , I directed that an action plan be created detailing what we would do to change Tutwiler and make it safer for the women residing there. The full action plan may be viewed here: www.doc.alabama.gov. The plan contained 58 specific directives. To date, 57 of those directives have been completed.
Areas addressed covered a wide range of topics: leadership and philosophy, facility changes, management and operations, staffing and training, culture, offender management, and classification. The three most important action items involved extensive staff training related to the Prison Rape Elimination Act  and gender responsiveness, a plan to equip Tutwiler with more than 300 security and monitoring cameras, and training for investigators in an effort to enhance the prosecution of  wrongdoers. District  attorneys  near prisons throughout the state were invited to participate in this training.
This action plan and other progressive initiatives will serve as the cornerstone of gender-responsive strategies at Tutwiler for years to come. We are working tirelessly to make these changes second nature and part of the fabric of day-to-day operations at Tutwiler. I am confident that we have assembled the right team to accomplish this mission.
Bottom line, the department had been working to change Tutwiler before the DOJ first expressed an interest last February, before they made their on-site inspection last April, and long before the agency issued its report last week.  We have been proactive from the beginning and have never downplayed the serious nature of these allegations.
Interestingly, when DOJ officials visited Tutwiler last April, they were allowed three days of confidential inmate interviews. We asked to be notified of any current inappropriate staff-inmate relationships discovered. We were informed of none.
We have taken significant steps in the last year to improve the safety and living conditions of the women housed at Tutwiler. Those changes were not reflected in the DOJ report issued last week.
I pledge to you that the Alabama Department of Corrections will continue to transform Tutwiler, making it a safe place to live for Alabama's incarcerated daughters, sisters, mothers and wives.
Opinion | FEMA's Hurricane Sally response
So, how has FEMA performed in responding to Hurricane Sally? So far, pretty darn well.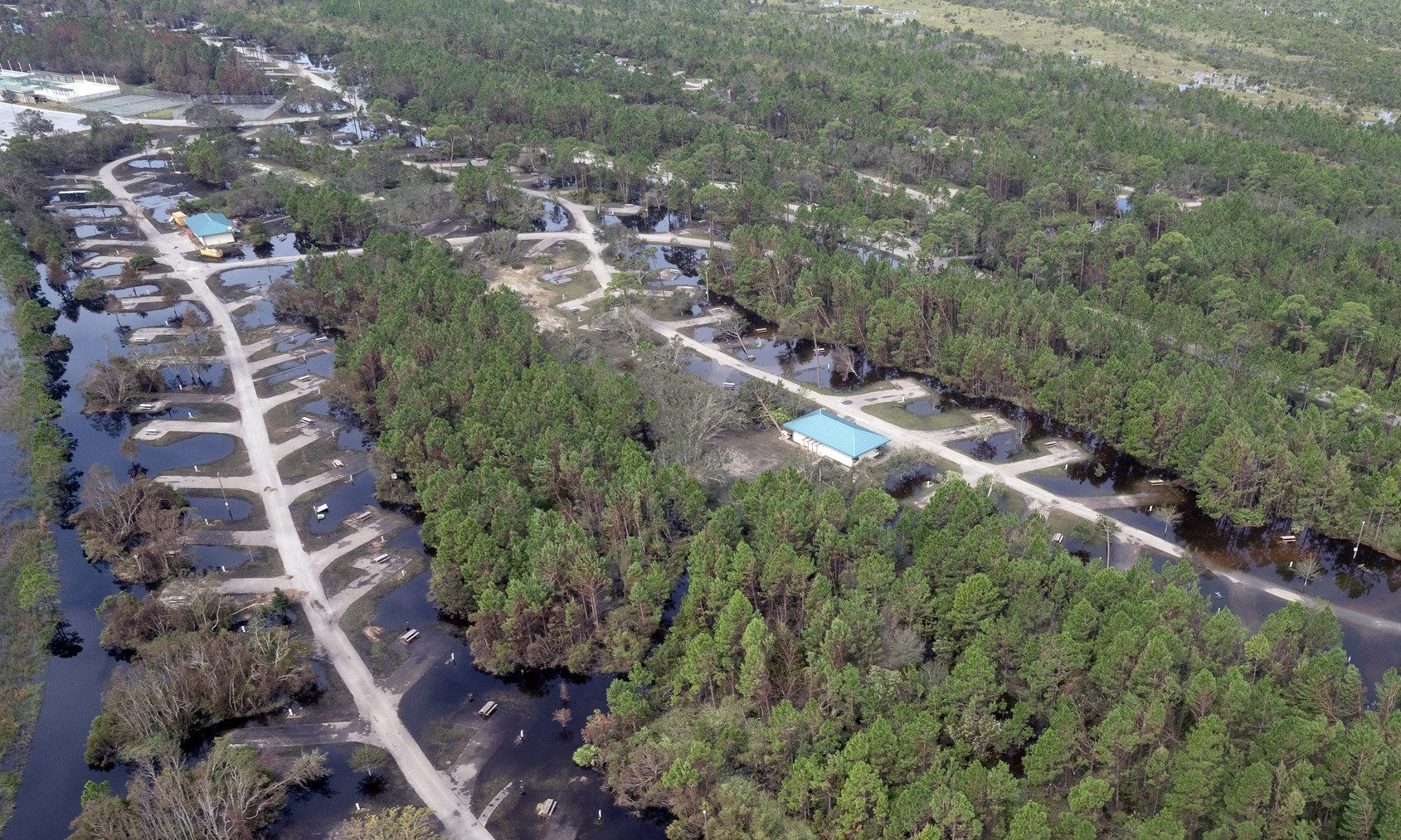 Most people in Alabama have heard of FEMA, the Federal Emergency Management Administration. Its name is a little misleading because emergencies by their nature aren't so much managed as responded to, often after the fact. You can't manage a tornado or an earthquake, for example, but you can and should respond to it.
Hurricanes are facts of life down here and nearly every part of our state, not just the coast, have been affected in some way by at least one. We can prepare for hurricanes and guard against the worst consequences and that starts with each of us as individuals, family members and citizens doing our part to be prepared to protect and take care of ourselves, family members and neighbors. Alabamians are actually pretty good at doing that.
But, there is also a role for governments at all levels. Local governments actually play the most important public role because they are closest to the people of their areas and have the first responders already employed and trained to take care of the needs of local residents during the period running up to, during, and in the immediate aftermath of the storm. State governments manage the preparations before the storm and provide the support local governments need afterward to do their jobs. The federal government supports the state and local efforts, which typically means providing the lion's share of the money needed, anywhere from 75 percent to 90 percent of the costs. So there's not one emergency management agency involved in responding to hurricanes but three, corresponding to each level of government.
The day before Hurricane Sally hit, I was individually briefed by the Director of the National Hurricane Center Ken Graham, FEMA Administrator Pete Gaynor and Coast Guard officials. That same day I went to the White House and made sure we had a good line of communication in case we needed help, which looked likely at the time. I have to say, the White House was immediately responsive and has continued to be so.
How has FEMA handled the federal response to Hurricane Sally? When the state of Alabama requested a pre-storm disaster declaration, which triggers federal financial support for preparations and response during the storm, FEMA and the White House gave the okay in just a few hours. On that day before when I spoke with the White House, I asked them to send FEMA Administrator Gaynor to my district as soon as possible once the storm cleared to see the damage and meet with local officials. He came three days after the storm and spent several hours touring the damage with me and meeting with local leaders. When the state of Alabama requested a post-storm declaration, triggering federal financial support for public and individual assistance, FEMA and the White House responded affirmatively in less than 48 hours – record time.
Public assistance is federal financial support for the costs to state and local governments as a result of a storm. This includes water bottles and meals ready to eat for locally requested points of distribution, debris removal and cleanup costs (think of the large tandem trucks picking up debris piled up on the right of way), as well as the costs to repair damage to public buildings and infrastructure like roads and bridges, and in the case of Sally damage to the Port of Mobile.
Individual assistance, as the label states, goes to individuals affected by the storm. Private assistance won't pay something you have insurance for, but it does pay for a variety of losses, particularly having to do with an individual's home. So far 60,000 Alabamans have applied for individual assistance and already FEMA has approved $42 million. If you haven't applied for individual assistance there's still time for you to do so online at DisasterAssistance.gov, or if you need help in applying call FEMA's Helpline at 1-800-621-3362. If you have applied for individual assistance and have been denied, appeal the decision because frequently the denial is simply because the applicant didn't include all the needed information.
Many people were flooded by Sally and over 3,000 of them have made claims to the National Flood Insurance Program. Over $16 million has already been paid out on those claims. The Small Business Administration has approved over a thousand home loans to people with storm losses, totaling over $40 million, and many more loan applications are still pending.
So, how has FEMA performed in responding to Hurricane Sally? So far, pretty darn well. I want to thank FEMA Administrator Gaynor for coming down here so quickly after the storm and for FEMA's quick and positive responses to all our requests. And I want to thank President Trump for his concern and quick response to Alabama's requests for disaster declarations. Hurricane Sally was a brutal experience for us in Alabama, but FEMA's response shows that government can do good things, helping people and communities when they really need it.