Byrne Acts to Prevent Federal Funding of Abortion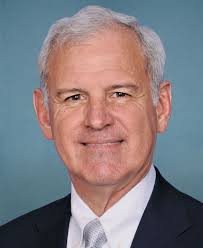 By Brandon Moseley
Alabama Political Report
On Tuesday, January 28, 2014 Representative Bradley Byrne (R) from Montrose announced that he supported the passage of H.R. 7, the No Taxpayer Funding for Abortion Act.
H.R. 7 was introduced by Representative Chris Smith (R) from New Jersey. This legislation prohibits the use of federal funding for abortion, specifically barring federal funding from being used to pay for any health insurance benefits that include abortion coverage. Representative Byrne signed on as a cosponsor of the bill earlier this week.
Representative Byrne said: "As the parents of four wonderful children, Rebecca and I have been blessed to experience the joy of parenthood firsthand. Every life is precious, and as a United States Congressman I believe if we do not take action to create a culture of life in this country, it will fray the moral fabric that has sustained us for generations.
Rep. Byrne said, "Forcing my constituents in South Alabama who find the practice of abortion morally abhorrent to subsidize it with taxpayer dollars is simply unacceptable. This is a common-sense piece of legislation and I am proud to stand with Congressman Smith and the pro-life community to advance this bill forward."
Congressman Smith said on the floor of the House of Representatives regarding passage of HR 7, cosponsored by 171 Members: "HR 7 seeks to accomplish three important goals:  1.  Make the Hyde Amendment and other current abortion funding prohibitions  permanent;  2.  Ensure that the Affordable Care Act faithfully conforms with the Hyde Amendment as promised by the President;  3.  Provide full disclosure, transparency and the prominent display of the extent to which any health insurance plan on the exchange funds abortion."
Rep. Smith continued, "Mr. Speaker, the President of the United States stood just 10 feet from where I stand in September 2009 and told a joint session of Congress that "under our plan, no federal dollars will be used to fund abortion."  On March 24, 2010, President Obama issued an executive order that said the Affordable Care Act "maintains current Hyde Amendment restrictions governing abortion policy and extends those restrictions to newly created health insurance exchanges."  "We now know that's not true at all.  The ACA does not extend Hyde Amendment restrictions to the newly created health insurance exchanges."
Rep. Smith said, "Abortion brutally dismembers, decapitates or chemically poisons an unborn child to death, Americans have consistently demanded that public funds not pay for abortion.  A huge majority—well over 60%–according to most polls show that women and men in this country don't want to be complicit in abortion by subsidizing it.  A December 2009 Quinnipiac poll found 72% opposed to "allowing abortions to be paid for by public funds under a health reform bill."
Another poll by International Communications Research asked "If the choice were up to you, would you want your own insurance policy to include abortion?"  69% of women said no!  Mr. Speaker, that's because an ever growing number of people recognize that abortion isn't health care—it kills babies and harms women."
Congressman Bradley Byrne represents Alabama's First Congressional District.  He is Alabama's newest Congressman.  He was elected by the voters of South Alabama to finish the remainder of Rep. Jo Bonner's term after Bonner resigned to accept a position with the University of Alabama System.
Despite his recent election, Byrne will have to face re-election to the United States Congress this year like every other member of the United States Congress.
Trump Truck and boat parades this weekend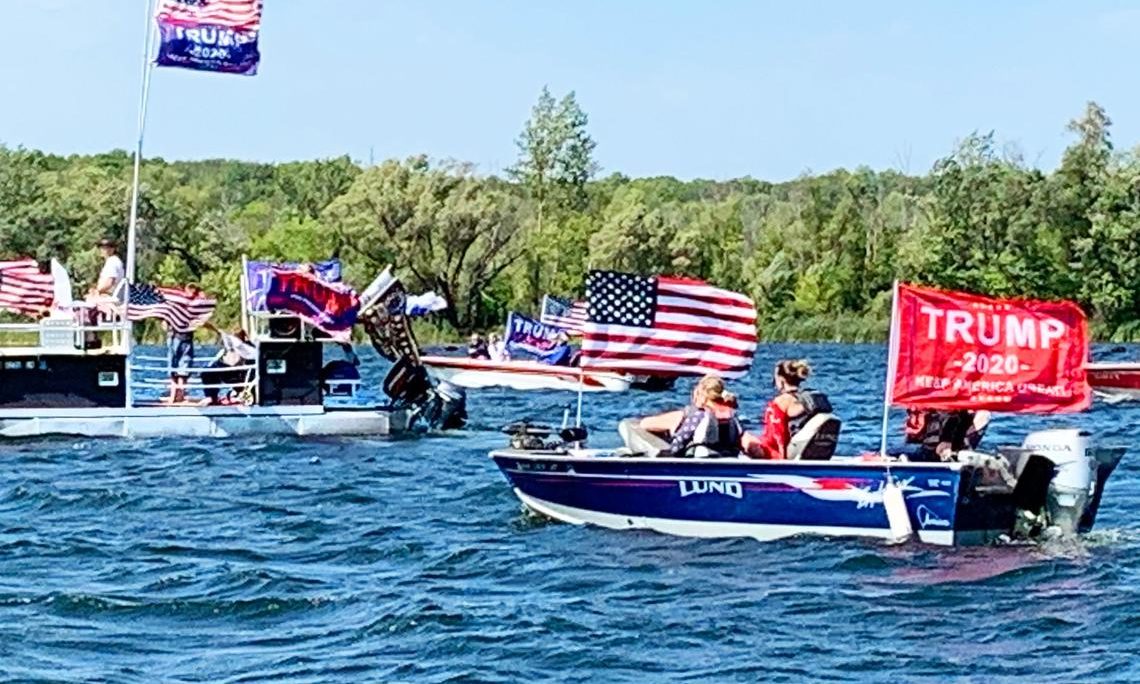 As Election Day draws near, Alabama Republicans are excited about promoting the re-election of Donald J. Trump as President and the election of Tommy Tuberville for U.S. Senate. This weekend two pro-President Trump events are happening in the state. There will be a truck parade from Ashland to Phenix City on Saturday sponsored by the Clay County Republican Party, while there will also be a boat parade on Wilson Lake in the Shoals sponsored by the Colbert County Republican Party on Sunday.
The pickup trucks will assemble at the Ashland Industrial Park in Clay County, 8240 Hwy 9, Ashland. There is a pre-departure rally at 10:00 a.m. central standard time. The trucks will depart at 11:00 a.m. and then proceed on a parade route that will take them into the bitterly contested swing state of Georgia. The Trump Pickup Parade will wind through east Alabama and West Georgia traveling through LaGrange and Columbus before concluding near the Alabama/Georgia line in Phenix City, 332 Woodland Drive, Phenix City at approximately 2:00 p.m. central time. Speakers will begin at 3:00. Trump flags will be on sale at the event.
The Phenix Motorsports Park will be hosting what sponsor hope could possibly the world's largest Pickup Tuck parade in U.S. history that is routing over 50 mile through Georgia in effort to "pickup" President Trump's numbers in GA.
A number dignitaries have been invited to address the Phenix City rally, including Coach Tuberville. Former State Sen. Shadrack McGill, Trump Victory Finance Committee member former State Rep. Perry O. Hooper Jr., and Paul Wellborn, the President and CEO of the largest Family owned Kitchen Cabinet manufacture in the USA are among the featured speakers who have committed to speak at the event.
Entertainment will be provided by: Charity Bowden, an up and coming country music singer who was the runner up on "The Voice". Charity will sing 'I am Proud to be an American' as well as songs from her Voice performances. The McGill Girls will also perform. The three beautiful and talented sisters will be singing patriotic songs in three part harmony. Geoff Carlisle, a professional DJ will be keeping the crowd pumped with music and entertainment.
Following the speakers and the entertainment there will Trump truck-vs- Joe Bidden truck races down the drag strip for the finale.
The Northwest Alabama boat parade will be on Sunday. The boats will gather at 2:00 p.m. near Turtle Point and then the flotilla will parade around the open waters of Wilson Lake til 3_00 p.m.. There will be a contest for best decorated Trump boats.
Trump supporters have held a number of large boat parades across the state to show their support for the re-election of Pres. Trump.
Boat parade sponsors say that this parade will be: pro-American, pro-law enforcement, pro-military.