Mathis Responds to Obama's State of the Union Address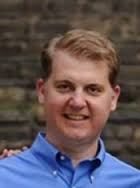 By Brandon Moseley
Alabama Political Reporter
Republican candidate for Congress Dr. Chad Mathis released a statement in response to President Obama's State of the Union address.
Dr. Mathis said, "President Obama's State of the Union address was merely a deflection of a world gone awry – from his failed institution of Obamacare, to our stagnant unemployment; from a listless economy, to a crumbling national standing abroad, the state of our union is in disrepair thanks to his failed policies, and lack of leadership."
The conservative orthopedist said, "The President's deceitful tact when addressing the nation may go over well with liberal policy wonks and his deep pocketed donors, but middle class Americans know these deflections do nothing to resolve the problems ailing hardworking Alabamians like you and me. As a candidate for Alabama's sixth congressional district, the truth matters to me. That's why, as a first time candidate for office, I am leaving behind a successful small business to address the problems we face as Americans. I am committed to an America that still champions less taxes, the free market, a strong national defense, and an adherence to the Constitution… President Obama's State of the Union would have been served well to do the same."
Dr. Mathis has been endorsed in his race for the Sixth District Congressional seat by: FreedomWorks PAC, Madison Project, Citizens United Political Victory Fund, RedState, Alabama Orthopedic Society, Alabama State Society of Anesthesiologists, Congressman Andy Harris (R) from Maryland, Congressman Phil Roe (R) from Maryland, and Commander Kirk Lippold, USN (Ret.).
Recently Dr. Chad Mathis announced that his campaign had raised an impressive $356,097.82 in the fourth quarter of 2013.  Dr. Mathis reported that his campaign has $305,177.15 in Cash-On-Hand.  Mathis said that 84% of the money raised actually came from the state of Alabama.  Doctors who are frustrated with the myriad of regulations imposed on them by Obamacare were responsible for 22% of his contributions.  Congressmen Andy Harris, M.D. (R) from Maryland and Phil Roe, M.D. (R) from Tennessee both contributed $1,000.00 from their Congressional campaign accounts to Mathis.
Dr. Mathis is running in a crowded field that includes: mattress factory owner Tom Vigneulle; the co-founder and longtime CEO of the Birmingham based Alabama Policy Institute (API), Gary Palmer; longtime Harbert executive, Will Brooke; and state Representative Paul Demarco from Homewood.
At this point 'The Alabama Political Reporter' is not aware of a Democrat or an independent or third party candidate who has announced that they are running for the heavily Republican leaning district.  If there is no third party or Democratic challenger then the winner of the Republican Primary will win the seat in Congress.
The Sixth District Congressional District seat is currently held by Rep. Spencer Bachus (R) from Vestavia. After serving in the seat for 21 years, Rep. Bachus announced that he would not seek re-election when his current term expires.
The Republican Primary will be on June 3, 2014.
Trump Truck and boat parades this weekend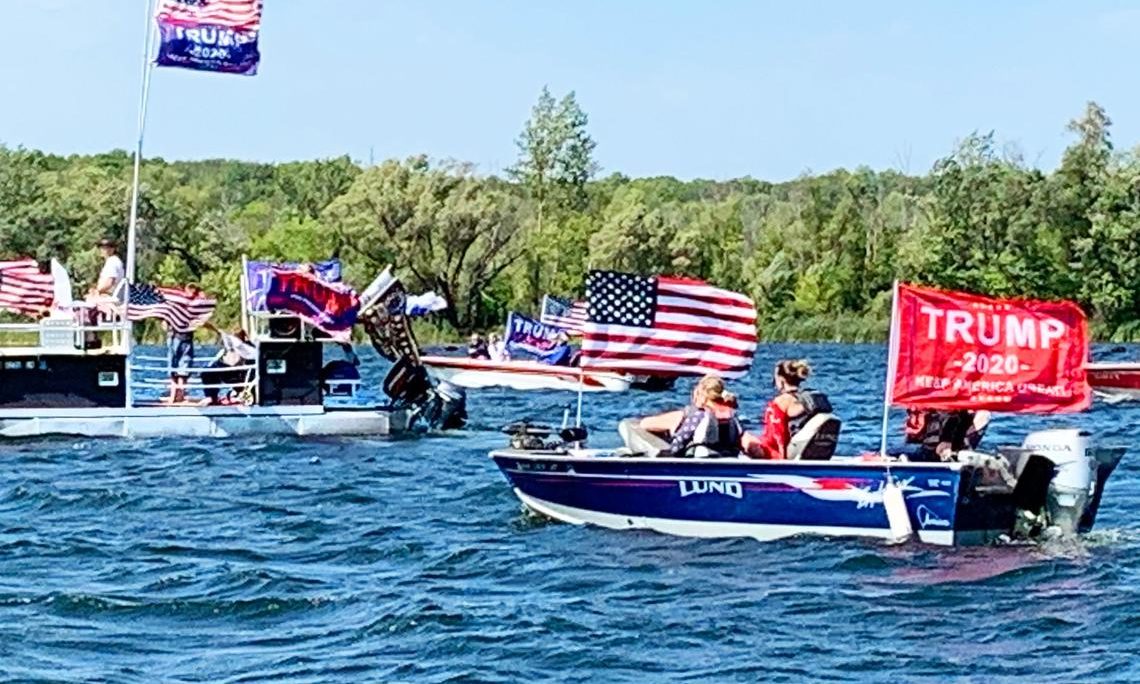 As Election Day draws near, Alabama Republicans are excited about promoting the re-election of Donald J. Trump as President and the election of Tommy Tuberville for U.S. Senate. This weekend two pro-President Trump events are happening in the state. There will be a truck parade from Ashland to Phenix City on Saturday sponsored by the Clay County Republican Party, while there will also be a boat parade on Wilson Lake in the Shoals sponsored by the Colbert County Republican Party on Sunday.
The pickup trucks will assemble at the Ashland Industrial Park in Clay County, 8240 Hwy 9, Ashland. There is a pre-departure rally at 10:00 a.m. central standard time. The trucks will depart at 11:00 a.m. and then proceed on a parade route that will take them into the bitterly contested swing state of Georgia. The Trump Pickup Parade will wind through east Alabama and West Georgia traveling through LaGrange and Columbus before concluding near the Alabama/Georgia line in Phenix City, 332 Woodland Drive, Phenix City at approximately 2:00 p.m. central time. Speakers will begin at 3:00. Trump flags will be on sale at the event.
The Phenix Motorsports Park will be hosting what sponsor hope could possibly the world's largest Pickup Tuck parade in U.S. history that is routing over 50 mile through Georgia in effort to "pickup" President Trump's numbers in GA.
A number dignitaries have been invited to address the Phenix City rally, including Coach Tuberville. Former State Sen. Shadrack McGill, Trump Victory Finance Committee member former State Rep. Perry O. Hooper Jr., and Paul Wellborn, the President and CEO of the largest Family owned Kitchen Cabinet manufacture in the USA are among the featured speakers who have committed to speak at the event.
Entertainment will be provided by: Charity Bowden, an up and coming country music singer who was the runner up on "The Voice". Charity will sing 'I am Proud to be an American' as well as songs from her Voice performances. The McGill Girls will also perform. The three beautiful and talented sisters will be singing patriotic songs in three part harmony. Geoff Carlisle, a professional DJ will be keeping the crowd pumped with music and entertainment.
Following the speakers and the entertainment there will Trump truck-vs- Joe Bidden truck races down the drag strip for the finale.
The Northwest Alabama boat parade will be on Sunday. The boats will gather at 2:00 p.m. near Turtle Point and then the flotilla will parade around the open waters of Wilson Lake til 3_00 p.m.. There will be a contest for best decorated Trump boats.
Trump supporters have held a number of large boat parades across the state to show their support for the re-election of Pres. Trump.
Boat parade sponsors say that this parade will be: pro-American, pro-law enforcement, pro-military.