Alabama Spirit Prevails as Winter Weather Wreaks Havoc on State

By Lieutenant Governor Kay Ivey
Recent rare winter weather crippled areas of our state, created dangerous road conditions, left drivers stranded on interstates and highways with little choice but to wait it out, and parents were unable to retrieve children from schools. Governor Robert Bentley, Alabama's Emergency Management Agency, the Alabama National Guard, and countless emergency responders prepared for and responded to the crisis promptly and effectively. The Governor wisely declared a State of Emergency in advance of the storm, ordered the National Guard on deck, and placed EMA on alert. Once the weather set in, resources were deployed to help as many people as possible, but not everyone could be reached.
Once again, Alabamians stepped up and filled the gap. In the 24 hours after the winter weather hammered our state, stories of everyday heroism surfaced. A woman in Trussville drove more than 100 stranded drivers home; a Chick-Fil-A operator distributed hundreds of free meals to the frustrated and hungry; a Birmingham doctor walked six miles in the ice and snow to perform life-saving brain surgery; our own Alabama Senator Slade Blackwell spent six hours pushing cars through icy streets; and schools cared for more than 11,000 children overnight. Ask most anyone, and they could share a similar story of Alabamians helping Alabamians.
The South received quite a bit of criticism for its preparation and handling of the winter conditions, but I challenge anyone to criticize our altruism or self-sufficiency.
The fact remains Southern states do not experience sub-freezing temperatures frequently and are not as well-equipped to handle the conditions, but I believe Governor Bentley, many local leaders, and emergency responders deserve great credit for their leadership and efforts.
In the case of loss of life in any disaster, one is too many. It is gravely unfortunate that seven Alabamians lost their lives due to weather-related incidents. I extend my sincere condolences to their families.
It is my hope that we can learn from this experience and implement measures to increase safety and improve the State's response next time. But one thing we have mastered is how to care for ourselves and our own people.
Alabamians did not waste time blaming others or waiting for help to arrive. The Alabama spirit prevailed and people jumped to action. That is who we are and that is what makes our state great.
Print this piece
Opinion | Every school should have a mental health counselor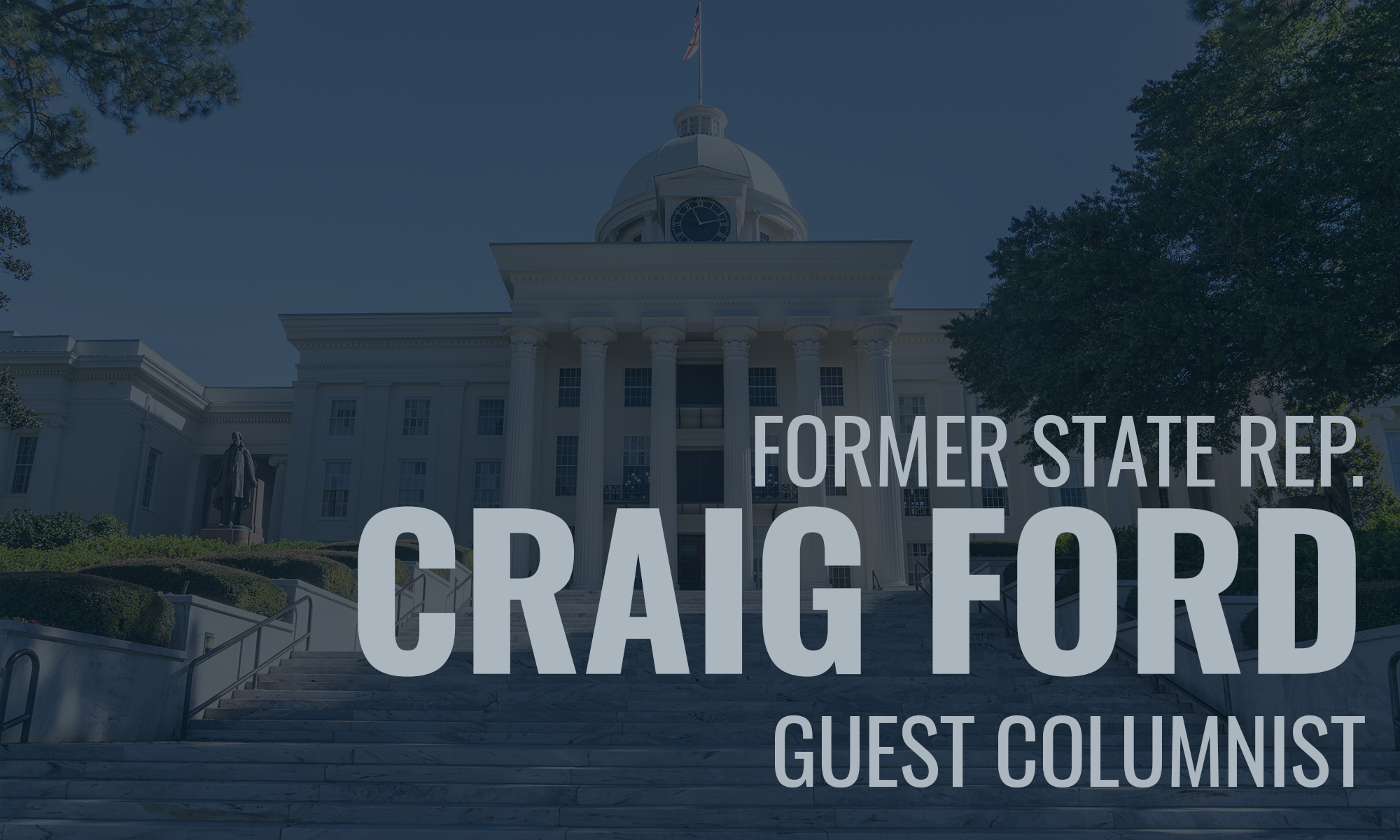 In her State of the State Address, Gov. Ivey said that mental health would be a priority for both education and our prison system. Then she set a goal of having a mental health counselor in every school system.
While I applaud the governor for recognizing the challenges our schools are facing when it comes to students' mental health, the reality is we need a mental health counselor in every school, not just one for each school system.
Our schools are staffed by excellent school nurses and guidance counselors who do an outstanding job trying to help these students with mental health needs. But mental health care is not their responsibility, nor is it what they are trained for.
And the mental health needs in our schools are much more prominent than you might think. It isn't just dealing with kids who have ADHD or a learning disability. There are kids dealing with problems at home, like parents who are going through a divorce or even parents who have a drug addiction.
There's a lot that happens in a child's life between when they get picked up from school at the end of the day and when they get dropped off at school again the next day. And while our teachers, school nurses and guidance counselors do everything they can for these kids, what these kids really need is a mental health counselor.
Setting a goal of having one counselor in every school system is certainly better than nothing. I guess you could say it is a more easily achievable goal. But our state leaders weren't elected to do the things that are easy. Our leaders were elected to do the things that are hard.
And the truth is if we don't invest in our children with these needs today, then for many of them we will be investing in their imprisonment in the future. In fact, that's how we got into this prison crisis in the first place.
I have said many times before that we should be building super schools, not super prisons. It is always better to keep a child from ending up in prison in the first place, and if we make the right kinds of investments in education then we won't need these new super prisons that Gov. Ivey and Gov. Bentley before her have been fighting for.
The main reason we have overcrowding in our prisons is because we never did anything to change the path these people were on before they grew up and became criminals.
Building super prisons instead of super schools is like treating the symptom rather than treating the disease.
We should be focusing more on getting kids on the right path before it's too late. As the old saying goes, "an ounce of prevention is worth a pound of cure."
And the first way we can prevent kids from turning to a life of crime is to recognize and treat their mental health needs while they are still young and have a chance at a normal life.
But only having one counselor to treat an entire school system is simply not enough to do the job right.
Of course, not every kid with mental health needs is on the path to prison. Many, if not most, are simply dealing with difficult or traumatic events at home that take place outside of school hours.
But those events affect what happens the next day in the classroom. These kids tend to have a difficult time concentrating, and often become disobedient and disrespectful. These things, in turn, make it hard for them to be successful in school and, ultimately, in life.
Like so many other issues, we all agree on what the problem is but getting to agreement on the solution is another matter. In this case, though, Gov. Ivey and state lawmakers seem to understand what is needed to fix the problem. They just don't seem to be aggressive enough in their willingness to address it.
Having a mental health counselor in every school system is a step in the right direction and an improvement over our current situation. But let's not set the bar so low. Our children deserve better than that. We don't just need a mental health counselor in every school system; we need one in every single school.
Craig Ford is the owner of Hodges-Ford Insurance and the Gadsden Messenger. He represented Gadsden and Etowah County in the Alabama House of Representatives for 18 years.
Print this piece