Hubbard's Fundraising Efforts Wounded by Scandal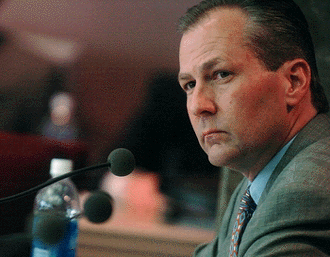 By Bill Britt
Alabama Political Reporter
 
MONTGOMERY—Last year, Speaker of the House told the Young Republicans that he had $10 million in campaign funds on hand as part of his "incumbent protection plan."
 
To date, Hubbard has raised very little money and certainly nothing approaching $10 million.
 
So, Hubbard either misspoke or outright lied to the Young Republicans.
 
According to the Hubbard's filings with the Secretary of State, Storming the State House PAC raised zero dollars in January.
 
Incumbents who were looking to Hubbard to fund their campaigns must be in a state of shock.
 
Over the last year, Hubbard has repeatedly told incumbents to stick with him and the money would be there.
 
As for Hubbard's personal campaign account, he is doing better, but he is bleeding money, compared to what he is bringing in to his coffers.
 
In January, Hubbard raised a total of $147,650 and spent $71,982.31.
 
Just four days before the beginning of the 2014 Legislative Session, Hubbard held a fundraiser in Montgomery. The event was to be an opportunity for Hubbard to raise big money, as lobbyists were told to bring their checkbooks.
 
After heavily promoting the fundraiser – a "heavy-handed" promotion at that – according to several lobbyists, Hubbard leaked to a notoriously friendly blogger, here is the quote, "And Hubbard's fundraising prowess continues to play a major role in Alabama politics. He raised an eye-popping $250,000 at a single fundraiser held ahead of the legislature's 2014 session last week."
However, Hubbard's own FCPA report paints a far more dismal picture, as the actual totals on the Speaker's ledger show him falling a whopping $105,000 short of his announced contributions. That's a shortfall of 42 percent.
 
With Hubbard holding a fundraiser so close to the beginning of the legislative session—when lobbyists knew that their "generosity" would be noted—the results for Hubbard are a stinging failure and adds to a growing mound of evidence that he has been wounded mortally by the swirling scandal around the Lee County Grand Jury.
 
Hubbard had special designations for those who contributed to his reelection campaign. A donation of $10,000 earned the Host designee. Only 5 groups took advantage of this honored title. They were ACULAC, ALAPAC, CAREPAC, EDPAC and The Cosby Company. VPAC, under the direction of Steve Bradley gave $9,500, in four separate checks. It would appear that Bradley forgot to send the fifth check.
 
January was Hubbard's biggest fundraising month so far this cycle. Currently he has a total of $359,017.60 in his personal campaign account.
 
As for Storm PAC, this is the second month they have failed to raise money.
 
A longtime political operative in Montgomery says no one really wants to give money to pay Hubbard's legal fees.  
 
Last month Hubbard spent around $61,000 from his personal campaign account to pay his legal defense team. There are many question as to if this is actually legal.
 
It has been said that Hubbard had made a deal with various big associations that when he called them he expected them to give him a third to half of all their PAC funds.
 
Our insider says, the phone will most likely just "keep ringing, and few will answer" adding, "No one wants to see their money end up under the control of a prosecutor."
 
Analysis of Hubbard's Fundraising efforts follows:
 
Donations Given Before fundraiser
Scott Sprayberry, $100
BP No. American Employee PAC, $1,000
Advance America, $1,500
Check into Cash of Alabama $635
Checksmart Financial, $200
FarmPAC, $2,000
QC Holdings, $165
Regions Financial Corp. PAC, $1,000
Southern Strategy Group PAC, $2,500
Spectra-DCP PAC, $1,500
Troy PAC $2,500
Cecil Yarbrough, $250
 
Total $13,350
 
 
Donations Given After fundraiser
AT&T $1,000
Account Balance
Beginning Balance $283,274.91
In Kind donations $2,000 SAHR
Expenditures $71,982.31
 
Ending balance $359,017.60
 
 
January Expenditures
Kate Anderson, LLC, $3,125
CraftMaster Printers, $1,941,98
Craftmaster Printers, $685.90
AL Republican Party, $1,116.52
Craftmaster Printers, $314.94
Grace Media Management, $57,250
The Stoneridge Group, LLC, $4,000
Auburn Network, $400
The Stoneridge Group, $3,000
 
Total Craftmasters, $2,942.82
Total Stoneridge Group $7,000
 
Three mental health crisis centers coming to Mobile, Montgomery and Huntsville
"Today marks a culture change in Alabama for treatment of individuals with mental illness and substance use disorders," Mental Health Commissioner Lynn Beshear said.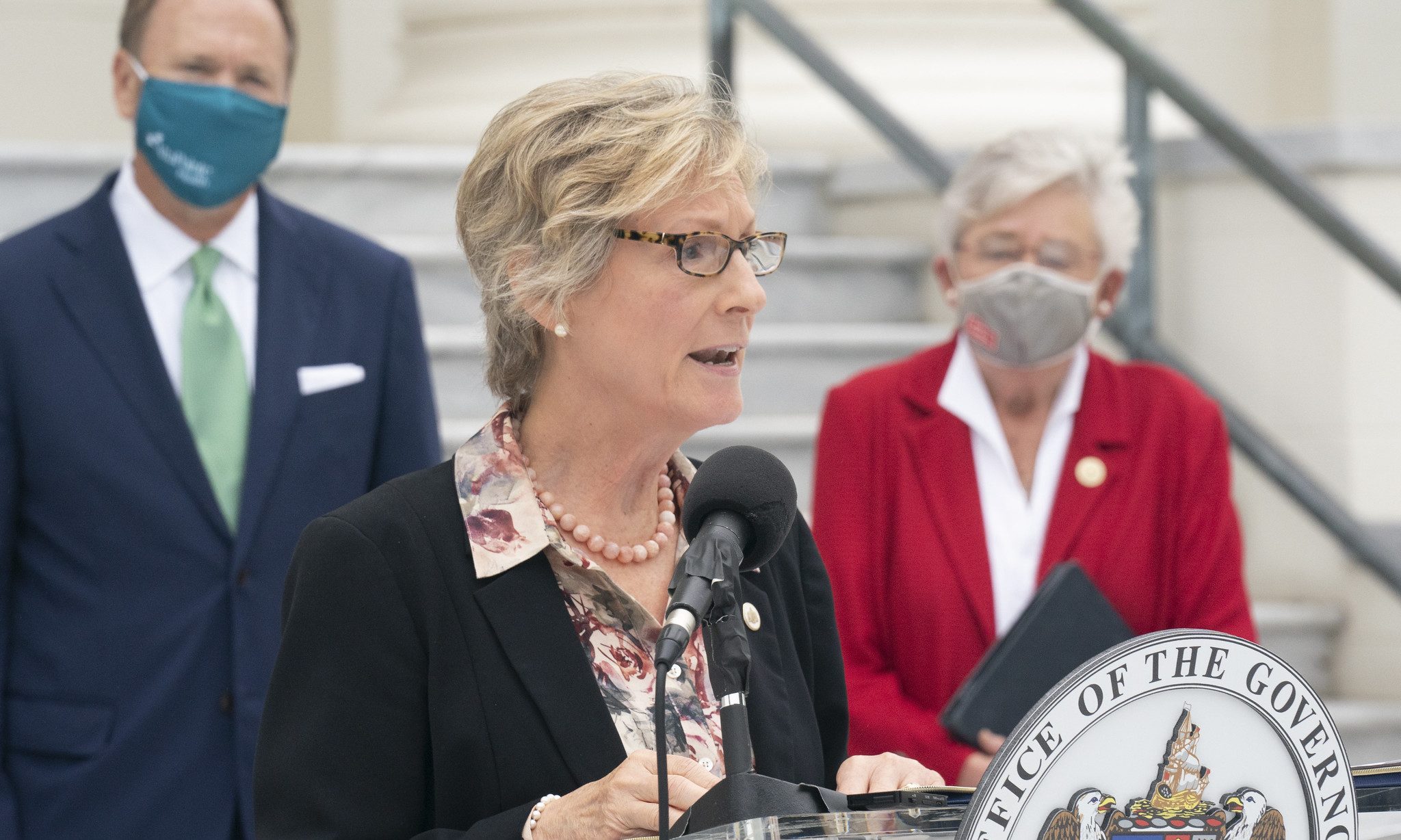 Gov. Kay Ivey on Wednesday announced an $18 million project to create three new mental health crisis centers to be located in Mobile, Montgomery and Huntsville. 
These centers, once in operation, will reduce the number of people suffering from mental health crises who are hospitalized or jailed, Ivey said during a press briefing in front of the Capitol Building in Montgomery. 
"When these facilities are open and fully staffed, these centers will become a safe haven for people facing mental health challenges," Ivey said. 
Lynn Beshear, commissioner of the Alabama Department of Mental Health, said during the briefing that the centers will provide "recovery based" care with "short term stays of a few hours, or up to a few days, to provide treatment, support, and connection to care in the community." 
"Today marks a culture change in Alabama for treatment of individuals with mental illness and substance use disorders," Beshear said. 
Beshear said AltaPointe Health in Mobile will operate one of the three facilities, and once built it is to serve Mobile, Baldwin, Clarke, Conecuh, Escambia, Monroe and Washington counties with 21 new beds, including 15 temporary observation beds. Altapointe will begin with a temporary space while constructing the new facilities, she said. 
Beshear said the Montgomery Area Mental Health Authority is partnering with the East Alabama Mental Health Authority and the Central Alabama Mental Health Authority to serve the 11 counties in Region 3 with 21 new beds, including 10 temporary observation and respite beds. 
"The regional crisis center will be located in Montgomery, and will be open to walk-ins and for drop off by law enforcement, first responders and referrals from emergency rooms," Beshear said. 
Wellstone Behavioral Health in Huntsville was selected to open the third center, and will do so at a temporary site while a new facility is being built, with the help of an additional $2.1 million from local governments, Beshear said. That facility will eventually have 39 beds, including 15 for temporary observation and 24 for extended observation.
"There's not a day that goes by that after-hours care is not an issue in our state," said Jeremy Blair, CEO of Wellstone Behavioral Health, speaking at the press conference. "And so I applaud the Department of Mental Health and the leaders for their efforts in recognizing that and taking it a step further and funding our efforts here." 
Asked by a reporter why a center wasn't located in Jefferson County, one of the most populous counties with a great need for such a center, Ivey said those residents will be served in one of the other regions. 
"Plans are underway to continue this effort. Today's beginning, with these three crisis centers, is just the beginning," Ivey said. 
Ivey added that request for proposals were sent out for these three centers and "it was a strong competition for the location of these three crisis centers." 
Alabama House Majority Leader Nathaniel Ledbetter, R-Rainsville, said during the briefing that more than a year ago, Ivey asked him what the state should be looking at, and that he replied "we're failing miserably in mental health."
Ledbetter said Ivey asked him to take on the challenge of correcting the state's response to mental health, and a team was created to do just that. 
"Working together, today's announcement will not only change Alabamians lives, but will help to save lives," Ledbetter said.