Cavanaugh Blasts Dunn Over Proposal, Unions Rally at State House (w/video)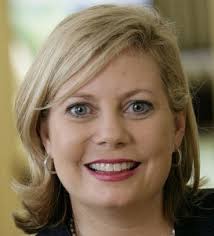 By Lee Hedgepeth
Alabama Political Reporter
On Tuesday, just as the lawmakers were kicking back into gear for the new legislative week, some interesting political action was happening just down the street in Montgomery at the regularly scheduled meeting of the Alabama Public Service Commission.
The Public Service Commission, composed of President Twinkle Cavanaugh, and Commissioners Terry Dunn and Jeremy Oden, is charged with regulating some of the most largely monopolized industries in Alabama, such as electricity, gas, and more.
Regular business didn't seem to be the first priority, though —  at least for the Commission's President Twinkle Cavanaugh. Following the call to order and pledge, Cavanaugh took a point of personal privilege in order to speak at length, after offering the other commissioners the chance. She began a not-so-hidden verbal attack of Commissioner Terry Dunn, who she says has targeted the coal industry in his recent proposal to limit contributions from "wholesale suppliers," which would include a broad range of industries indirectly affected by Commission regulation, including the coal industry.
"It seems like I might be the only one who would like to take this moment. There has been a commissioner here at the Commission that has accused his colleagues of keeping a fuel source when it is not in the best interest of consumers," Cavanaugh began.
Cavanaugh, who said she is proud of the coal industry's support, including campaign contributions, appeared outraged by the prospect of Dunn's new proposal, pointing to his acquiescence to "Obama's war on coal."
While she commented  that she is in support of stringent ethics provisions, and of the cheapest source of energy for Alabamians, no matter what it is, she said:
"What I will not do is participate in President Obama's war that he has declared on coal in the state of Alabama and across our nation. Just like President Obama has destroyed our current healthcare system, and as many Alabamians and Americans have seen — a true sticker shock when they get their insurance bills now — we don't want that here in the state of Alabama. I applaud Governor Bentley. But we also do not want it when it comes to our utilities in the state of Alabama, and so for that reason, I, as president of this commission will not stand idly by and allow President Obama's war on coal to drive up energy prices here in the state of Alabama."
She then went on to talk about coal's impact in Alabama, and its ready accessibility and cheap prices, as well as what she sees as the downfalls of alternative energy sources:
"I think it should be known that the only way these alternative forms of energy are viable is through your taxpayer dollars being used as subsidies."
In fact, fossil fuels receive about two billion dollars a year more in federal subsidies, with coal, oil, and other sources clocking in at ninety billion, and renewable energy at about eighty eight billion.
After her remarks, Cavanaugh asked Commissioner Dunn if he would like to respond, though he declined.
The Public Service Commission's next meeting is March 6th at 10 am.
Commission President Cavanaugh's comments can be viewed here.
The issue of Obama's "war on coal," and of Commissioner Dunn's proposal, landed on the front steps of the State House this week as well, with pro-coal unions rallying on the issue and then heading up to talk to legislators..
"Alabama Public Service Commissioner Terry Dunn is pushing for a bill," one speaker said,  "that would allow him to take money from environmental groups while restricting the rights of coal miners and their employers to support candidates with a different view."
Roby warns Americans to be careful this Thanksgiving
Congresswoman Roby urged Alabamians to adjust Thanksgiving holiday activities to avoid spreading the coronavirus.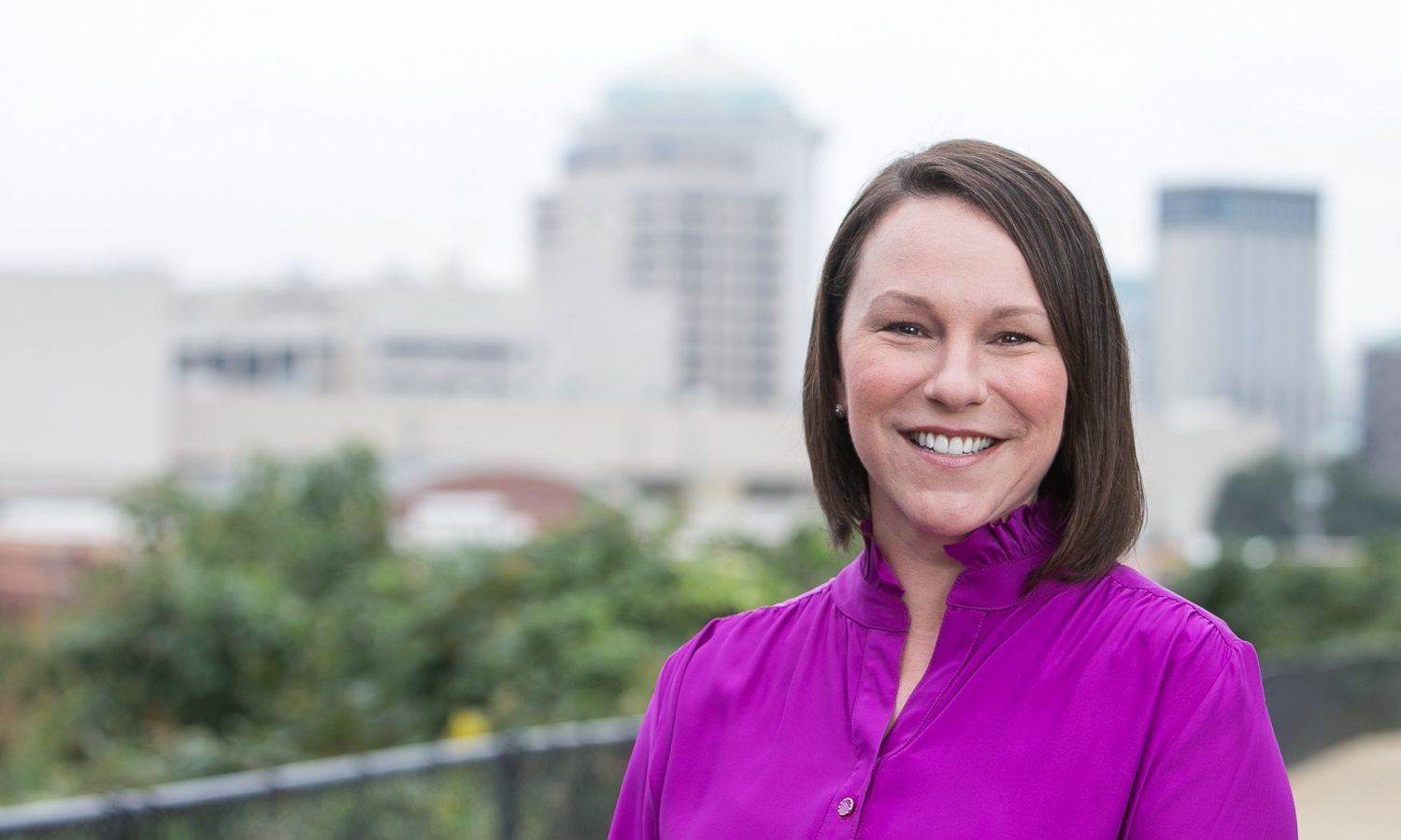 Congresswoman Martha Roby, R-Alabama, warned Alabamians to adjust their Thanksgiving holiday activities to avoid spreading the coronavirus.
"Thanksgiving is a special holiday because it provides us an entire day each year to pause and give thanks for the many blessings we have received," Roby said. "Particularly amid a global pandemic, the stress and craziness of life often make it easy to lose sight of just how much we have to be thankful for. Whether you are gathering with loved ones or remaining in the comfort of your own home, I hope we all take time to celebrate gratitude – something we may not do enough of these days."
"As we've learned to adjust our daily routines and activities throughout the course of this pandemic, we know this Thanksgiving will not look like those of the past," Roby said. "Please be mindful of any safety measures and precautions that have been put in place to help protect your family and those around you. The Alabama Department of Public Health (ADPH) released guidance that includes a list of low, moderate, and high-risk activities in order to help Alabamians have a safer holiday season. ADPH suggests a few lower risk activities such as having a small dinner with members of your household, preparing and safely delivering meals to family and neighbors who are at high-risk, or hosting a virtual dinner with friends."
Congressman Robert Aderholt, R-Alabama, echoed Roby's warning to be safe this Thanksgiving holiday.
Aderholt said: "I want to wish you and your loved ones a Happy Thanksgiving! I hope Thursday is filled with a lot of laughter and gratitude, and that you can share it with friends and family. And while we continue to navigate this Coronavirus pandemic, please stay safe this holiday season."
On Thursday, the CDC encouraged families to stay home as much as possible over the holiday weekend and avoid spreading the coronavirus.
"As cases continue to increase rapidly across the United States, the safest way to celebrate Thanksgiving is to celebrate at home with the people you live with," the CDC said in a statement before the holiday. "Gatherings with family and friends who do not live with you can increase the chances of getting or spreading COVID-19 or the flu."
The CDC has updated its guidelines to encourage families to stay home during the holiday.
The CDC said that postponing Thanksgiving travel is the "best way to protect" against the virus.
If you are sick or anyone in your household is sick, whether you think it is COVID or not, do not travel.
If you are considering traveling for Thanksgiving, avoid traveling to locations where virus activity is high or increasing.
Avoid travel to areas where hospitals are already overwhelmed with patients who have COVID-19.
Try to avoid traveling by bus, train or airplane, where staying 6 feet apart is difficult.
Avoid traveling with people who don't live with you.
You should consider making other plans, such as hosting a virtual gathering or delaying travel until the vaccine is available or the pandemic is more under control.
Discuss with your family and friends the risks of traveling for Thanksgiving.
Try to dissuade people from visiting this holiday.
If you do travel, check for travel restrictions before you go and get your flu shot before you travel.
Always wear a mask in public settings, when using public transportation, and when around people with whom you don't live.
Stay at least 6 feet apart from anyone who does not live with you.
Wash your hands often or use hand sanitizer.
Avoid touching your mask, eyes, nose and mouth.
Bring extra supplies, such as masks and hand sanitizer.
When you wear the mask, make sure that it covers your nose and mouth and secure it under your chin.
Remember that people without symptoms may still be infected, and if so, are still able to spread COVID-19. Remember to always social distance. This is especially important for people who are at higher risk of getting very sick. Keep hand sanitizer with you and use it when you are unable to wash your hands. Use a hand sanitizer with at least 60 percent alcohol.
Try to also avoid live sporting events, Thanksgiving Day parades and Black Friday shopping this year.
Roby represents Alabama's 2nd Congressional District and will be retiring at the end of the year. Aderholt represents Alabama's 4th Congressional District and was re-elected to the 117th Congress.