Republicans Close Qualifying
By Brandon Moseley
Alabama Political Reporter
The Alabama Republican Party closed qualifying for the 2014 election cycle today at 5:00 p.m. February 7, 2014.
ALGOP Chairman Bill Armistead issued a written statement afterwards.  Chairman Armistead said, "Even though our qualifying period was cut short this year, as a result of the court order, the Alabama Republican Party qualified a record number of candidates. Almost 600 candidates qualified with ALGOP. It is clear that Alabamians have rejected the Democrat Party and understand that the Republican Party best represents their values. We are humbled that voters in Alabama have supported our conservative platform and candidates. We will have an active primary in June and are confident that our nominees will once again be given a vote of confidence by the people of Alabama."
Qualifying was supposed to end on April 4, however due to actions brought by the U.S. Department of Justice, Alabama Secretary of State Jim Bennett (R) asked that the Republican and Democrat parties cease qualifying candidates by February 7.  The shorter qualifying period was imposed to ensure that overseas Alabama residents including military personnel would be able to receive and return their ballots in time to be included in the total vote count.
The Republican Party fielded a large slate of candidates despite the rushed qualifying.  Incumbents have an (i) behind their names.
Governor Robert Bentley (i) faces challengers Stacy Lee George and Bob Starkey in the June 3rd Republican Primary.
Lieutenant Governor: Kay Ivey (i) faces Stan Cooke
Attorney General Luther Strange (i) has no Republican opponent.
Alabama Commissioner of Agriculture and Industries John McMillan (i) is running unopposed in the Republican Primary.
U.S. Senator Jeff Sessions (i) has no primary opponent. No Democrat qualified to run against Sessions either so the popular conservative Senator seems likely to sail to his fourth term.
For Secretary of State Judge Reese McKinney, state Representative John Merrill, and Judge Jim Perdue all qualified as Republicans.
For State Auditor: Adam Thompson, Ray Bryan, Hobbie L. Sealy, Dale Peterson, and Jim Zeigler have all qualified as Republicans.
Young Boozer (i) has no Republican opponent in his quest for a second term as State Treasurer.
Greg Shaw (i) has no Republican opponent for Alabama Supreme Court Justice.
For the Court of Civil Appeals Place 1 William C. ìBillî Thompson (i) has no primary opponent.
In the Court of Civil Appeals Place 2 Scott Donaldson has no Republican opponent.
For the Court of Criminal Appeals Place 1 Mary B. Windom (i) has no primary opponent.
In the Court of Criminal Appeals Place 2 Beth Kellum (i) faces challenger Kimberly Harbison Drake.
For Alabama Public Service Commission Place 1 Jeremy Oden (i) is being challenged by Kathy Peterson.
In the Alabama Public Service Commission Place 2 race, Terry Dunn (i) is being challenged by Phillip Brown, Chris ìChipî Beeker Jr., and Jonathan Barbee.
For Alabama Board of Education District 2, Betty Peters (i) faces challenger Barry R. Sadler/
In Alabama Board of Education District 6 Cynthia McCarty faces Patricia McGriff.
For Alabama Board of Education District 8 Mary Scott Hunter (i) is being challenged by Mike Parsons and Ginger Cochran.
In Alabamaís first Congressional District, Bradley Byrne (i) faces no opponent in the primary and no Democrat qualified either,
In the race for Alabamaís Second Congressional District, Martha Roby has no Republican primary opponent.
For Alabamaís Third Congressional District Mike Rogers (i) faces a primary challenge from Thomas Casson.
In Alabamaís Fourth Congressional District Robert Aderholt (i) is being challenged by Thomas E. Drake II.
In the Fifth Congressional District of Alabama, Mo Brooks faces challenger Jerry Hill.
In Alabamaís Sixth Congressional District Scott Beason, Gary Palmer, Will Brooke, Tom Vigneulle, Paul DeMarco, Chad Mathis and Robert Shattuck are all running. Longtime incumbent Spencer Bachus is not seeking another term.
Chairman Armistead said on Facebook Friday night, ìAll is calm and quite tonight at ALGOP headquarters after a very busy day and record number of candidates qualified to run as Republicans this year. Almost 600 candidates in Alabama qualified to run as Republicans during the past few weeks. Alabama values and the Alabama Republican Party are synonymous.î
Slow absentee voting in Tuscaloosa sparks outrage, possible legal action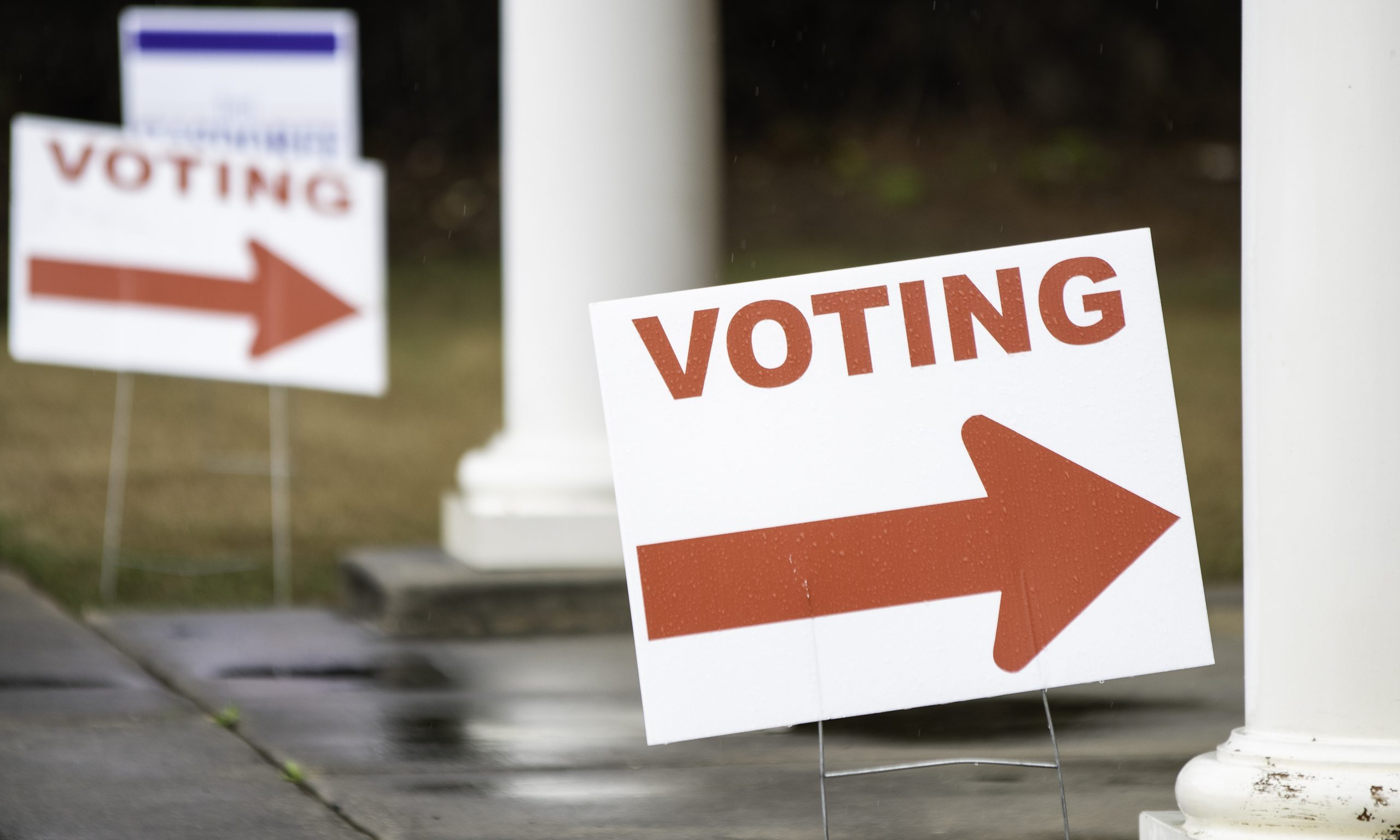 Long lines and slow absentee ballot processing in Tuscaloosa County have left voters outraged and the Doug Jones campaign threatening legal action. 
On Wednesday, Jones' campaign attorney, Adam Plant, sent a letter to Tuscaloosa County Circuit Clerk Magaria Bobo, outlining a number of issues with ongoing absentee voting and promising to take legal action if Bobo doesn't improve the process on the final day, Friday. Among the issues documented by Plant were incredibly long lines that left some voters waiting more than five hours and an inefficient process that managed to take in fewer than 100 absentee ballots in six hours. 
Additionally, Plant noted that Bobo has hired her family members to help process absentee ballots and at least one family member had made disparaging remarks on social media about voters. 
"You and those acting on your behalf are suppressing the vote of qualified Alabama voters," Plant wrote in the letter. "If you are unable or unwilling to execute your duties competently, and allow Tuscaloosa voters to exercise their voting rights without undue burdens, we will take further action."
In an interview with the Montgomery Advertiser on Wednesday, Bobo noted that her office had received more than 13,000 requests for absentee ballots — a remarkable uptick from the 3,000 or so her office usually receives — and there had been problems in managing that number of ballots while also adhering to social distancing guidelines within the office. 
However, as Plant's letter notes, the massive increase in absentee ballots for this election shouldn't have been a surprise. Also, Secretary of State John Merrill had made additional funds available to absentee managers to facilitate hiring extra staff, purchasing additional computers and staying open longer hours to accommodate the anticipated increase. 
In a press release on Wednesday, the Alabama Democratic Party criticized Bobo and her family members, and the release included screenshots of Facebook posts from Bobo's daughter lashing out at voters who complained about the long wait times. 
"No voter should have to wait in line for hours to exercise their rights," said ADP executive director Wade Perry. "We should leverage every tool we have to make voting easier, not harder. Also, it should go without saying that election workers should not insult the very people they are employed to serve. If Ms. Bobo is incapable of processing voters quickly, someone else needs to do the job."