House Passes Bill Protecting Doctors, Dentists, and Optometrists Right to Set Pricing

By Brandon Moseley
Alabama Political Reporter
On Tuesday, February 13, the Alabama House of Representatives passed legislation preventing licensing boards from requiring that medical professionals; specifically doctors, dentists, and optometrists from being required to accept any sort of insurance in order to be licensed by state of Alabama.  The legislation, House Bill 6 (HB 6) is sponsored by Representative Becky Nordgren (R) from Gadsden.
Rep. Nordgren said that basically what this legislation does is limit licensing to strictly merit based.  It will not be based on whether or not medical professionals take a particular kind of health insurance or not.
Rep. Mary Moore (D) from Birmingham opposed the legislation.  Moore said that doctors should be required to take Medicare and Medicaid patients to be licensed by the state of Alabama.
Rep. Nordgren said that the state of Massachusetts has made the acceptance of their state insurance a condition of licensing.  Rep. Nordgren said, "I want the state of Alabama to keep the excellence at the same bar that we do now.
Rep. Oliver Robinson (D) from Birmingham said, "You are saying that we don't want to do what Massachusetts does?"  "I am willing to bet that they have a far better healthcare system than Alabama does."
Rep. Nordgren said, "I don't want to speak for the Massachusetts healthcare community but we want to make sure that we have merit based licensing." "We don't want at some point for the licensing board to make acceptance of insurance as a condition for licensing."
Rep. Patricia Todd (D) from Birmingham said, "My wife is from Massachusetts so I know a lot about Massachusetts. We are 47th in healthcare they are 4th. If there is a state we want to model after it is Massachusetts."
Rep. Nordgren said, "We do not want a board to require that medical professionals participate in any sort of healthcare plan."
Rep. John Knight (D) from Montgomery said, "We put a lot of money in UAB and we have doctors getting their degree there and then they come out and say that they won't take Medicaid, Medicare, or anything that the state is involved in??"  Knight proposed amending Nordgren's bill to exempt professionals who went to a taxpayer supported college, like UAB, Alabama, or Auburn.
Rep. Nordgren refused to agree to Knight's amendment.
Rep. Laura Hall (D) said, "You are just turning your back on the sick."
Rep. Christopher John England (D) from Tuscaloosa said, "This is currently not a problem in Alabama has there been any talk of this?"
Rep. England said, "Lets say that Governor Bentley expands Medicaid and there are 350,000 new people with insurance and doctors start refusing to take Medicaid."  "I don't see anything wrong with saying that you don't discriminate against people I don't see anything wrong with saying that in order to get a license that you have to take Medicaid or some other sort of insurance."
Rep. Nordgren said, "Licensing should be based on merit and I believe that with all my heart."
Rep England said that with the rollout of the President's healthcare exchanges some Doctors are already beginning to eliminate a large number of their patients.  "We need to be able to tell doctors you need to treat a certain percentage of patients," who take Medicare, Medicaid, and state supported health insurance.  England warned that we were moving toward a two tiered system where, "Going forward a lot more people are going to have Medicaid and they won't have access to the same doctors," as people who have off the exchange insurance or who can afford to pay for care with cash.
Rep. John Rogers (D) from Birmingham said, "I talked with UAB and they said that they are totally opposed to this bill they said that this is a bad bill for the University."  "They said that this is bad for UAB.  Nobody has talked to them at all.  They have been opposed to it from day one."
Rep. Nordgren said "I have been working the Alabama Medical Association and doctors in my district and none of them I have talked to are opposed to this bill."
Rep. Jack Williams (R) from Vestavia said, "I talked with Porter Bannister (UAB's lobbyist) and they (UAB) have no position on the bill."
Rep. Elaine Beech (D) from Clarkesville said she supports the bill and wishes that it could be extended to pharmacists.  Beech said that different insurances pay providers different amounts for the same good or service and that in her pharmacy practice, "There are insurance's that you can't make any money on."  "I can see why a doctor doesn't take some insurances."
Rep. Darrio Melton (D) from Selma said, "Where are these physicians coming from?…Most of these physicians are coming from state funded schools.  They are not coming from private schools…Is it fair for physicians educated in state funded schools to deny state funded insurance?…Part of my concern is that we have some physicians in Connecticut that are refusing to take patients with insurance on the Healthcare Exchange." Melton proposed amending the bill exempting state supported insurances.  "It is hypocritical to take state funds to attend state schools and then refuse to take state funded insurance…You don't go into medicine to make money."
Rep. Nordgren refused to amend her bill.
Rep.  Mary Moore (D) from Birmingham said, "I worked for over 30 years  I paid into Medicare for 30 years.  When I turned 65 I had to go on to Medicare. My doctor refused to see me once I got onto Medicare…We need to leave the door open because most patients are going to be on Medicare and Medicaid…So If I can't charge you through the roof then a doctor can say I won't see you?…Is a doctor in the business to make money or to take care of you?  This is a sad epithet that doctors will charge you whatever they can rather than taking a standardized accepted rate.  That is wrong and until you experience it, it is not a problem.  Talk to the people in your district and ask them how they feel about a doctor refusing to accept their insurance…This bill could eventually lead to more and more doctors saying that they will not take certain people healthcare will be only for the wealthy."  Moore said that the legislature is too concerned about the rights of doctors and not concerned about the rights of the people and the poor.
Nordgren's bill passed with bipartisan support by a margin of 77 to 16.  It now goes on to the Alabama Senate.
Senate companion bill SB22 has been scheduled to appear on the floor on Thursday.
COVID-19 hospitalizations, new cases continue to rise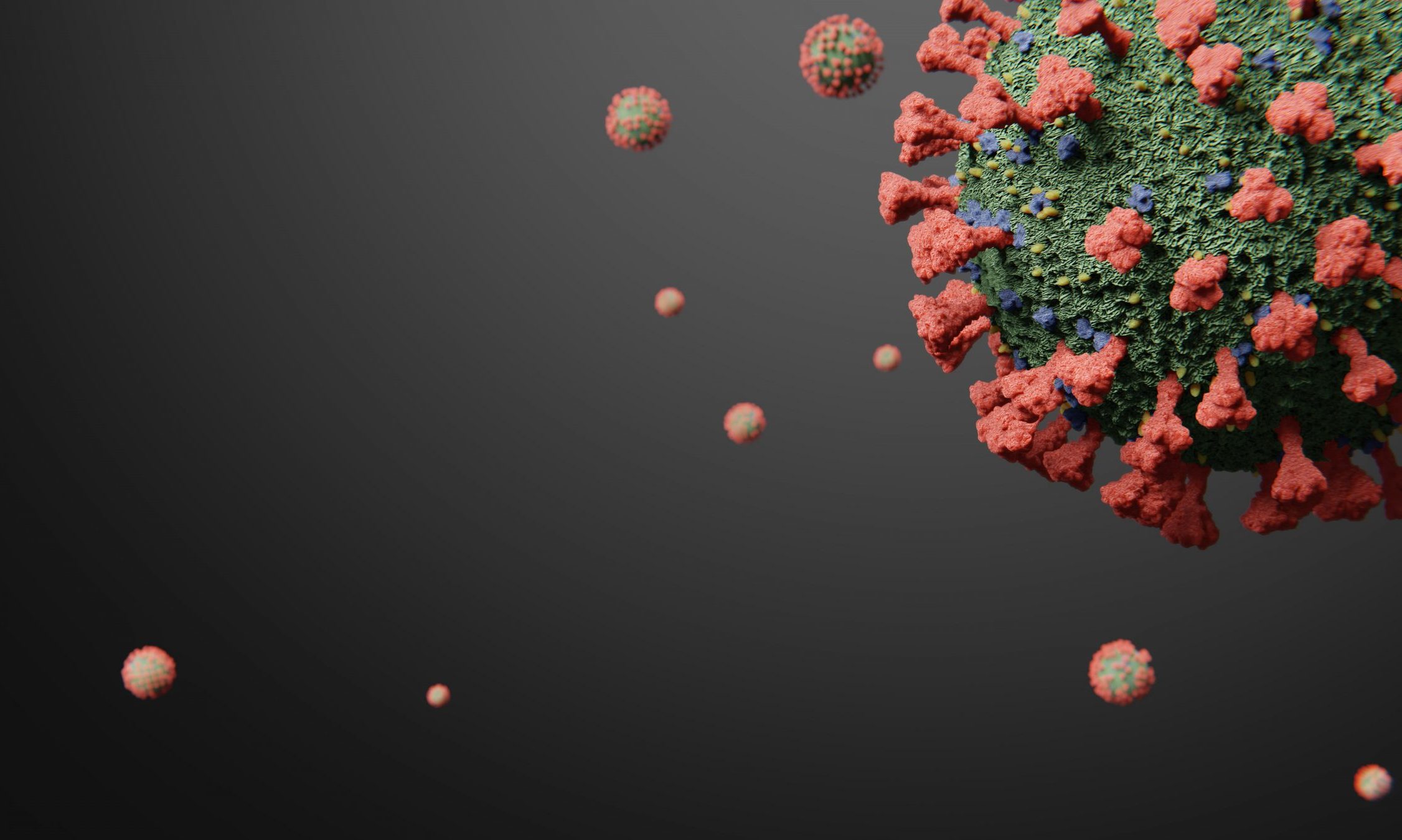 The number of rising hospitalized COVID-19 patients in Alabama is a concerning sign of a possible coming surge of the disease, state health experts said Friday. Alabama hospitals were caring for 888 coronavirus patients Friday, the highest number since Sept 9. 
UAB Hospital was caring for around 80 COVID-19 inpatients Friday afternoon, said Dr. Rachael Lee, an infectious disease specialist at UAB, speaking to reporters Friday. UAB Hospital hasn't had that many coronavirus inpatients since Aug. 18, when the disease was surging statewide.
"We have been dealing with this since March, and I think it's easy for us to drop our guard," Lee said. 
Alabama added 3,852 new coronavirus cases on Friday, but 1,287 of them were older positive antigen tests, conducted in June through October and submitted to ADPH by a facility in Mobile, according to the department. Still, Alabama's daily case count has been increasing, concerning health officials already worried that as the weather turns colder and the flu season ramps up, Alabama could see a surge like the state had in July.
Alabama's 14-day average of new daily cases was 1,247 on Friday, the highest it's been since Sept 4. Over the last 14 days, Alabama has added 17,451 new COVID-19 cases.
Friday's inclusion of those older positive test results throws off the day's percent positivity, by Thursday the state's percent of tests that were positive was nearly 16 percent. Public health officials say it should be at or below five percent or cases are going undetected.
The state added 16 COVID-19 deaths on Friday, bringing to total confirmed deaths statewide to 2,859. Over the last two weeks, 206 deaths were reported in the state. Alabama's 14-day average of new daily deaths on Friday was 15.
Alabama state health officer Dr. Scott Harris told APR by phone Friday called the rising new cases and hospitalizations "worrisome."
Harris noted the data dump of older confirmed cases in Friday's data, but said "but nevertheless, I think it's clear our numbers are going up."
Harris said it's not yet clear what's causing the continued spread, but said it may be due at least in part to larger private gatherings. ADPH staff has mentioned a few outbreaks association with such gatherings, but Harris said it's hard to know for certain if that's the major driver in the state's rising numbers.
"It's football season and the holidays are coming up and school is back in session," Harris said. "I think people are just not being as safe as they were."
Harris noted that on ADPH's color-coded, risk indicator dashboard, red counties, which denotes counties with rising cases and percent positivity, the 17 red counties on Friday were distributed across the state.
"So there's not one event, or even a handful of events. It seems like there's just a lot of things happening in a lot of places," Harris said.
Alabama's rising numbers are mirrored in many states. The U.S. reported more than 71,600 new COVID-19 cases on Thursday, nearing the country's record highs, set in July.