Halfway Through Regular Session, Not Much Done in AL Legislature
By Lee Hedgepeth
Alabama Political Reporter
Tuesday was the fifteenth legislative day for the Alabama Senate and the Alabama House of Representatives, signaling the midpoint of the 2014 regular session. Despite this, no bill has yet landed on the Governor's desk for his signature.
Thus far, while both bodies have passed many pieces of legislation, neither the House nor Senate has been able to successfully get a passed bill through the other chamber in identical form and get it headed to the executive.
Currently, according to the Alabama Legislative Information System, 120 bills have been passed by House that originated in the body, and 96 have passed the Senate that originated there. Of these 216 bills which have passed their house of origin, only twenty five bills have passed in the opposite chamber, none of which have reached the Governor's desk for enactment.
The twenty five bills that have passed both chambers in some form, all but eight are either uncontested local bills or sunset legislation.
The eight substantive bills are as follows, with six being GOP sponsored bills, and two Democratic:
HB64 – Representative Ron Johnson – Puts AL in compliance with federal military voting standards
SB21 – Senator Allen – Allows Director of Transportation to make certain decisions without approval of Governor
SB66 – Senator Scofield – Would redact certain information from statements of economic interests
SB80 – Senator Dial – Relating to military land use
SB149 – Senator Allen – allows for allocation of EMA surplus to similar local agencies
SB207 – Senator Figures – Prohibits business taxes on residencies assessed by per unit basis
SB217 – Senator Bussman – Creates the Alabama Workforce Council
SB272 – Senator Dunn – Provides that only affected counties will be included in Governor's statements of emergencies for non statewide issues
Some of the hold up has been procedurally induced by Democrats, who are in a super minority, but still have some leeway for debate in the Senate. However, some slowdown has indeed been caused by the GOP as well.
Neither the general budget or the education trust fund budget has yet to pass out of committee, although the ETF budget is scheduled for a hearing today, despite vocal calls by some in the GOP for getting the budget out of the way much earlier in the session.
Mazda, Toyota invest additional $830 million in joint Huntsville plant
The additional investment into the plant, which is to produce new SUV's for both car companies, is for new manufacturing technologies to the production line and additional training for the 4,000 or so expected workers.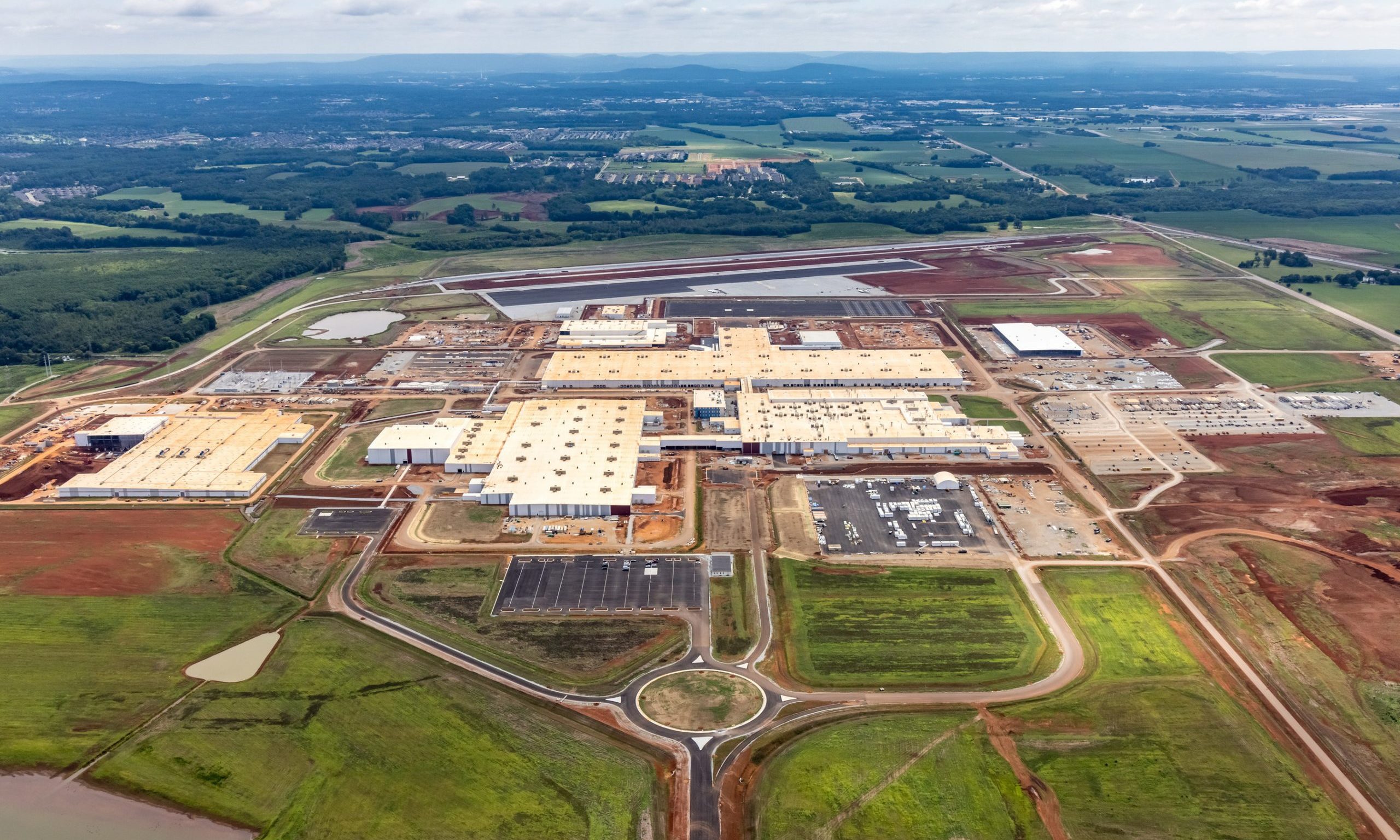 Gov. Kay Ivey on Thursday announced an additional $830 million investment in Mazda Motor Corp. and Toyota Motor Corp.'s joint manufacturing venture, Mazda Toyota Manufacturing, in Huntsville. 
The additional investment into the plant, which is to produce new SUV's for both car companies, is for new manufacturing technologies to the production line and additional training for the 4,000 or so expected workers, according to a press release from Ivey's office. 
"Toyota's presence in Alabama continues to build excitement about future opportunities that lie ahead, both for our economy and for the residents of our great state," Ivey said in a statement. "Mazda and Toyota's increased commitment to the development of this manufacturing plant reiterates their belief in the future of manufacturing in America and the potential for the state of Alabama to be an economic leader in the wake of unprecedented economic change.
The additional $830 million brings the total investment in the project to $2.311 billion and will allow for production line modifications for both of the new models. Once complete, the facility is slated to be able to produce up to 150,000 of a future Mazda crossover model and up to 150,000 of the Toyota SUVs annually. 
The joint venture has already hired approximately 600 of the planned 4,000 new workers, and the companies expect to begin accepting applications again later this year.
"Mazda Toyota Manufacturing is proud to call Alabama home. Through strong support from our state and local partners, we have been able to further incorporate cutting-edge manufacturing technologies, provide world-class training for team members and develop the highest quality production processes," said Mark Brazeal, vice president of administration at MTM, in a statement. "As we prepare for the start of production next year, we look forward to developing our future workforce and serving as a hometown company for many years to come."
Construction on the Huntsville plant is ongoing, with 75 to 100 percent completion on roofing, siding, floor slabs, ductwork, fire protection and electrical, according to the press release. 
"This newest investment by our partners at Mazda Toyota Manufacturing shows the company's continued confidence in the ability of our community to provide a strong, skilled workforce to meet the demands for quality and reliability," Huntsville Mayor Tommy Battle said in a statement. "We look forward to the day when the first vehicles roll off the line."
"We are excited to learn of this additional investment being made by Mazda Toyota Manufacturing," Limestone County Commission Chairman Colin Daly said in a statement. "We continue to be grateful to MTM for their belief in our community and look forward to our partnership with them for many years to co
Greg Canfield, Secretary of the Alabama Department of Commerce, said the new investment will magnify the economic impact of a project that is poised to transform the North Alabama region.
"With this enhanced investment, Mazda Toyota Manufacturing USA is adding new technology and capabilities to a manufacturing facility that was already designed to be one of the most efficient factories in the automotive industry," Canfield said in a statement. "We're confident that the groundbreaking collaboration between Mazda and Toyota will drive growth not only for the companies but also for North Alabama for generations."