FCC to Police America's Newsrooms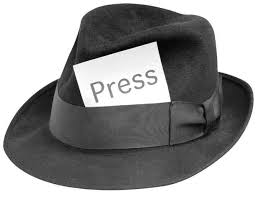 By Brandon Moseley
Alabama Political Reporter
Birmingham/Hoover area talk-radio personality Michael Hart, 101.5 FM, spoke Thursday night, February 20, 2014, to the Rainy Day Patriots about an Obama administration plan that would put government researchers into newsrooms across the country to report back to the Federal Communications Commission about the reporting at the TV or radio stations. The FCC has long claimed jurisdiction over those newsrooms because of the necessity of their having to have a license in order to operate. The FCC however is extending this reportedly 'voluntary' study to include legacy media such as newspapers as well as internet media outlets like the Alabama Political Reporter.
The stated purpose of this study is to "identify and understand the critical information needs of the American public, with special emphasis on vulnerable-disadvantaged populations."
Michael Hart said this news, "Was absolutely stunning to me."  Under the terms of the FCC's Critical Information Need (CIN) the FEC will begin to sit inside TV and radio and newspaper newsrooms.  Hart said that it is, "Unbelievably dangerous to how constitutional rights are being encroached upon."
FCC Commissioner Ajit Pai writing in the Wall Street Journal warned that the May 2013 plan would stifle the freedom of the press.  Pai wrote, "The American people, for their part, disagree about what they want to watch," wrote Pai, appointed to the FCC's five-member commission in May 2012 by President Obama. "But everyone should agree on this: The government has no place pressuring media organizations into covering certain stories."
Hart warned that this could eventually lead to the loss all of our free press rights.  "Newspapers will not be exempt.  There will be federal monitors in every newsroom beginning in two months."  "This administration has run positively amuck."  "Government is making an effort to seize control of the media."  "All broadcast facilities are on constant lockdown by law to protect against seizure by a foreign government in case we are invaded.  Our own government is now making an effort to seize control of its own media."
105.5 FM talk radio host Leah Brandon said, "Talk Radio is their target. The only newsrooms where conservative journalists still work. They know that station mgmt will cave and we will cover their man made global warming nonsense, give out false Obamacare numbers, stay quiet on Benghazi, drop the IRS targeting scandals, report lies about the unemployment numbers, wont dare mention the AP Wiretapping scandal or The NSA scandal or Fast and Furious and will quit whining about the debt. That's just for starters. Conservative journalists will quit before doing that. They will quit when the monitor shows up. As for FOX NEWS….this President has a pen and a phone. Jurisdiction?"  Ms. Brandon posted a link to the Commissioner Pai editorial.
Hart said that this, "Is happening on our watch."  "If you are a Christian this should scare the Hell out of you.  "The nation that we grew up in is lost."
Critics of the plan warned that it could lead to the revival of the 1949 Fairness Doctrine, which stifled debate at TV and radio stations throughout the 1960s and '70s.  The agency stopped enforcing the policy in the late 1980s, and then-FCC Chairman Julius Genachowski eliminated it in August 2011.
Although at this point the plan is reportedly voluntary, Michael Hart said that the TV and radio stations have to have their FCC licenses renewed every eight years.  Hart compared this plan to tactics used by repressive regimes all over the world, including in the former Soviet Union.
The Chief Counsel of the American Center for Law and Justice, Jay Sekulow said, "This is an extremely troubling and dangerous development that represents the latest in an ongoing assault on the Constitution by the Obama administration.  The federal government has no place attempting to control the media, using the unconstitutional actions of repressive regimes to squelch free speech."
News-talk radio host Steve West said on Facebook, "When it becomes illegal to criticize the government, will THAT finally wake Americans up to the reality that their freedoms are gone? Nothing else seems to."
The new project is expected to start this spring with a field test in Columbia, S.C.
AARP's COVID-19 dashboard shows Alabama nursing home lagging behind national averages
In each of five parameters Alabama fared worse than the national average.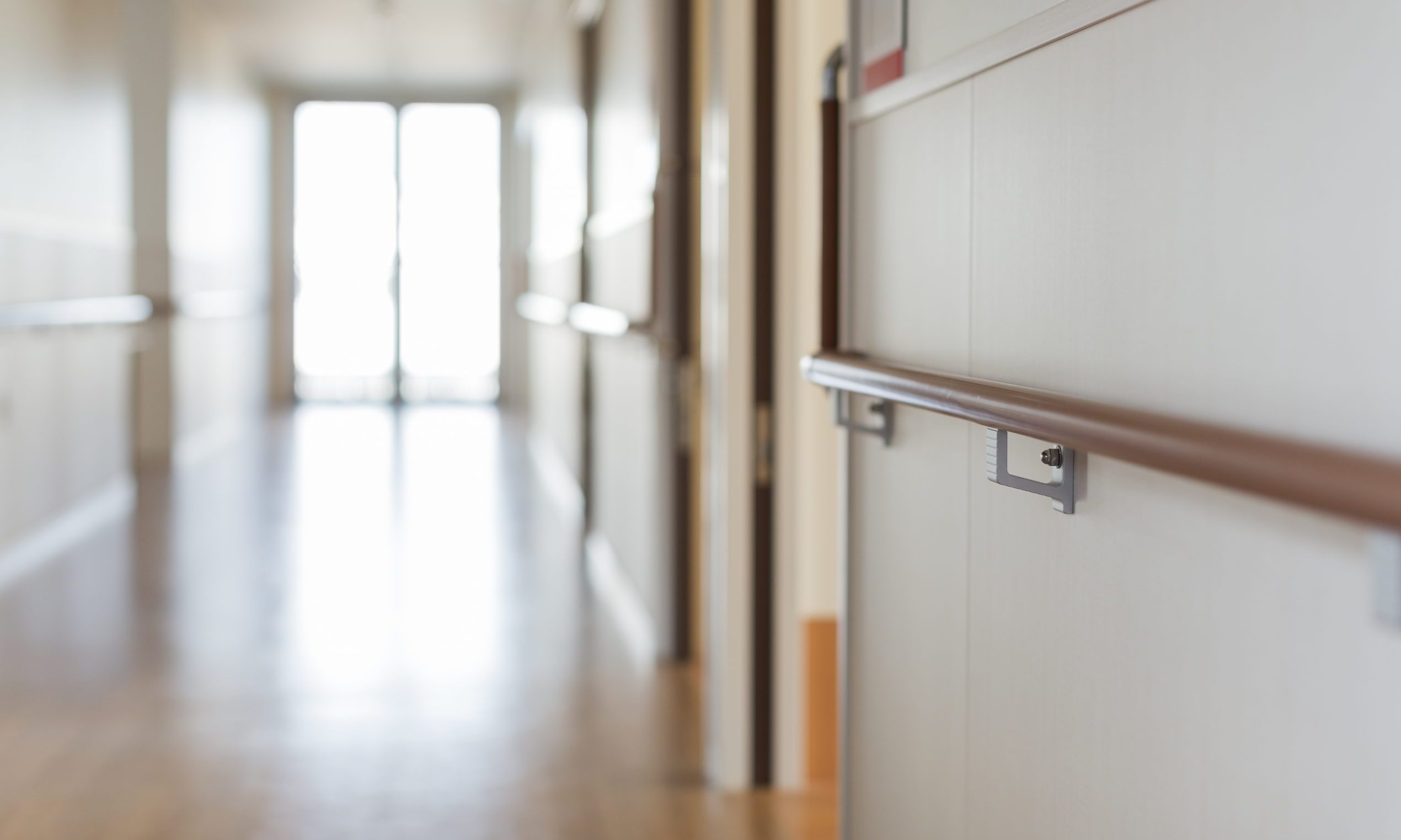 A recently-released dashboard shows that Alabama's nursing homes, residents and staff alike, are suffering due to the COVID-19 pandemic, and there's concern over what may happen in the coming days and weeks. 
"We know we're moving into a very dangerous time right now, with flu season, and weather getting colder and people moving indoors," said AARP Alabama spokeswoman Jamie Harding, speaking to APR on Monday. 
AARP partnered with the Scripps Gerontology Center at Miami University in Ohio in the creation of the dashboard, which in this first set uses data from the Centers for Medicare and Medicaid Services to look at five parameters for the four-week period ended Sept. 20. 
In each of the five parameters — nursing home resident deaths per 100 residents, resident cases per 100 residents, staff cases per 100 residents, supply of personal protective equipment and staffing shortages — Alabama fared worse than the national average.
In the last month, there were 1.03 COVID-19 deaths among Alabama nursing home residents per 100 residents, tying with Mississippi as the second highest death rate in the nation, coming just behind South Carolina, which had the most, at 1.2 deaths per 100 residents, according to the AARP reports. 
As of Oct. 14, 45 percent of Alabama's total COVID-19 deaths since the start of the pandemic were among nursing home residents, totaling 1,088 resident deaths at the time, according to the dashboard. For the four weeks ending Sept. 20, nursing home residents made up 48 percent of the state's deaths. 
Harding also noted that by the time CMS publishes the nursing home data "it's about two to three weeks old" so the public isn't getting up-to-date information on what's happening in nursing homes, but she said at least the AARP's dashboard will show trends in the data over time. 
"We want the state, we want our leadership to take this data seriously, to see that we are not performing well on these five metrics, which are very critical metrics, and we want to know how this is going to be addressed," Harding said. 
The Alabama Department of Public Health has declined to release county-level or facility-level details on coronavirus in long-term care facilities and nursing homes, citing privacy concerns. 
"So that's the problem, and Alabama has stubbornly refused to release daily reports, and remains one of just a handful of states still refusing to release the daily report, and we really have no good answer," Harding said. 
Harding also discussed a COVID-19 outbreak at the Attalla Health and Rehab, first reported by AL.com, in which the facility had to be evacuated due to a huge spike in cases there, peaking on July 10. Some residents were taken to a local hospital, while others were taken to Gadsden Health and Rehab and Trussville Health and Rehab, sparking an outbreak of COVID-19 at Trussville Health and Rehab. 
AL.com's reporting noted that while at least 10 states have special strike teams ready to send staff and supplies to nursing homes experiencing an outbreak, Alabama does not. 
The new outlet quoted Dr. Karen Landers, assistant state health officer with the Alabama Department of Public Health as saying that the department doesn't have the staffing to form such teams. 
"That is an indication that this was a problem they were never prepared for, and they should have been," Harding said.  "They are the Department of Public Health. This is their work. This is their job." 
Harding also said that as of at least the end of September, the Alabama Nursing Home Association hadn't yet begun spending the $50 million in CARES Act funds, which Gov. Kay Ivey announced on Aug. 7 would be made available to reimburse state nursing homes via the hospital association's Education Foundation for the cost of fighting against COVID-19. 
John Matson, ANHA's spokesman, told ABC 33/40 reported on Sept. 28 that the funds were in a holding account and the first claims should be paid in early October. Matson said an accounting firm had been hired  to help handle the administration of the funds. 
Harding expressed concern that the federal aid wasn't being spent to help protect state nursing homes quickly enough, and said that the Attalla nursing home outbreak was made worse by a staffing shortage as workers either became sick themselves or quit to protect themselves and their loved ones. Alabama nursing homes weren't overstaffed before the pandemic, she said. 
"We would like to see some of that $50 million dollars spent to address staffing emergencies," Harding said. 
Matson, in a response to APR on Monday, said that since mid-March, Alabama's nursing homes have been in the center of a fight to defend the most vulnerable citizens of our state from the most insidious and infectious virus attack in the last century. 
"Every resource has been pushed to the extreme," Matson said. "While critics have the luxury of creating dashboards generated from government databases, the caregivers of Alabama's nursing homes have relentlessly fought day-by-day, risking their own health, to care for the residents who depend on us. Our people are heroes and our nursing homes have met an unprecedented challenge." 
Matson said every dollar of the $50 million spent must be justified by documentation, every claim is to be audited by an independent auditing firm before reimbursements are approved and ANHA filed regular reports to the Alabama Department of Finance which are publicly viewable. 
ANHA's report for September, filed Oct. 15, states that many facilities were just then become eligible to apply for some of those $50 million due to requirements that the facilities deduct from amounts claimed any other coronavirus aid the facility may have received from other sources, such as the "Medicaid COVID add-on of $20 per day per Medicaid patient, DHHS Provider Relief Funds; and SBA payroll Protection payment loans attributable to payroll, if any." 
"Therefore, due to the application of these mitigants, many facilities are just now becoming eligible to apply for and receive funds," the report reads. 
The September report also states that to guard against funds not being available "in the event of a second or later COVID-19 wave, the Foundation is holding back 25% of approved claims." 
The report also says that 12 facilities as of Sept. 30 were approved for $6.5 million in claims, with $1.6 to be held back for possible future COVID-19 waves. As of Oct. 13, there were $10.4 million in pending claims filed by 65 facilities, according to the report, and there were $16.9 million on total claims paid or pending.