FCC to Police America's Newsrooms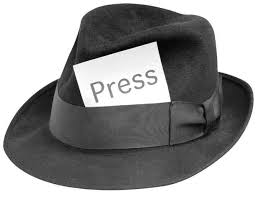 By Brandon Moseley
Alabama Political Reporter
Birmingham/Hoover area talk-radio personality Michael Hart, 101.5 FM, spoke Thursday night, February 20, 2014, to the Rainy Day Patriots about an Obama administration plan that would put government researchers into newsrooms across the country to report back to the Federal Communications Commission about the reporting at the TV or radio stations. The FCC has long claimed jurisdiction over those newsrooms because of the necessity of their having to have a license in order to operate. The FCC however is extending this reportedly 'voluntary' study to include legacy media such as newspapers as well as internet media outlets like the Alabama Political Reporter.
The stated purpose of this study is to "identify and understand the critical information needs of the American public, with special emphasis on vulnerable-disadvantaged populations."
Michael Hart said this news, "Was absolutely stunning to me."  Under the terms of the FCC's Critical Information Need (CIN) the FEC will begin to sit inside TV and radio and newspaper newsrooms.  Hart said that it is, "Unbelievably dangerous to how constitutional rights are being encroached upon."
FCC Commissioner Ajit Pai writing in the Wall Street Journal warned that the May 2013 plan would stifle the freedom of the press.  Pai wrote, "The American people, for their part, disagree about what they want to watch," wrote Pai, appointed to the FCC's five-member commission in May 2012 by President Obama. "But everyone should agree on this: The government has no place pressuring media organizations into covering certain stories."
Hart warned that this could eventually lead to the loss all of our free press rights.  "Newspapers will not be exempt.  There will be federal monitors in every newsroom beginning in two months."  "This administration has run positively amuck."  "Government is making an effort to seize control of the media."  "All broadcast facilities are on constant lockdown by law to protect against seizure by a foreign government in case we are invaded.  Our own government is now making an effort to seize control of its own media."
105.5 FM talk radio host Leah Brandon said, "Talk Radio is their target. The only newsrooms where conservative journalists still work. They know that station mgmt will cave and we will cover their man made global warming nonsense, give out false Obamacare numbers, stay quiet on Benghazi, drop the IRS targeting scandals, report lies about the unemployment numbers, wont dare mention the AP Wiretapping scandal or The NSA scandal or Fast and Furious and will quit whining about the debt. That's just for starters. Conservative journalists will quit before doing that. They will quit when the monitor shows up. As for FOX NEWS….this President has a pen and a phone. Jurisdiction?"  Ms. Brandon posted a link to the Commissioner Pai editorial.
Hart said that this, "Is happening on our watch."  "If you are a Christian this should scare the Hell out of you.  "The nation that we grew up in is lost."
Critics of the plan warned that it could lead to the revival of the 1949 Fairness Doctrine, which stifled debate at TV and radio stations throughout the 1960s and '70s.  The agency stopped enforcing the policy in the late 1980s, and then-FCC Chairman Julius Genachowski eliminated it in August 2011.
Although at this point the plan is reportedly voluntary, Michael Hart said that the TV and radio stations have to have their FCC licenses renewed every eight years.  Hart compared this plan to tactics used by repressive regimes all over the world, including in the former Soviet Union.
The Chief Counsel of the American Center for Law and Justice, Jay Sekulow said, "This is an extremely troubling and dangerous development that represents the latest in an ongoing assault on the Constitution by the Obama administration.  The federal government has no place attempting to control the media, using the unconstitutional actions of repressive regimes to squelch free speech."
News-talk radio host Steve West said on Facebook, "When it becomes illegal to criticize the government, will THAT finally wake Americans up to the reality that their freedoms are gone? Nothing else seems to."
The new project is expected to start this spring with a field test in Columbia, S.C.
Sessions: Tuberville's fraud scandal "can't just be swept under the rug"
Jeff Sessions criticized Tuberville's actions as a "major fraud scheme that bilked large sums of money from hardworking people," which "can't just be swept under the rug."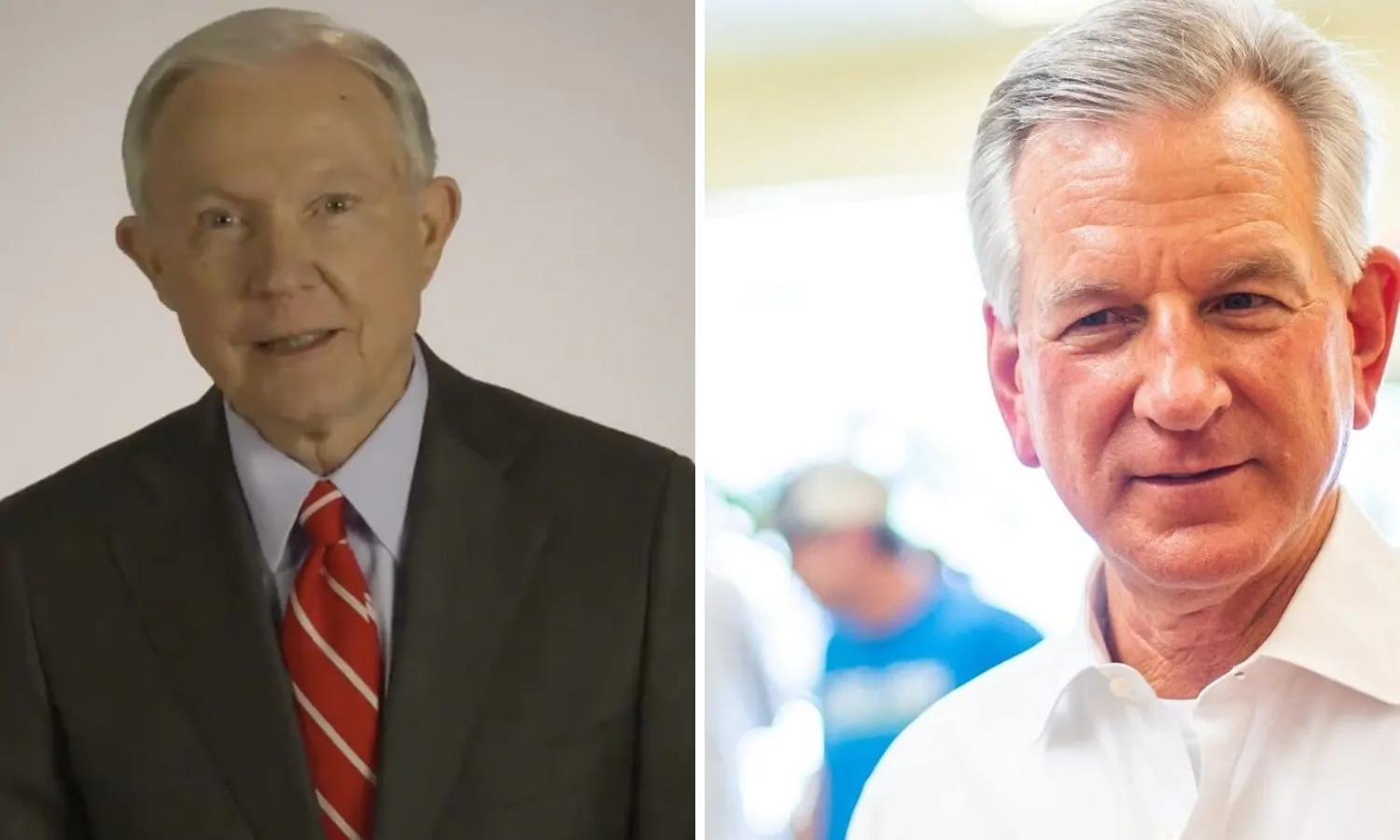 After The New York Times published an investigation into a financial fraud scandal involving Republican Senate candidate Tommy Tuberville, his opponent, former Republican Sen. Jeff Sessions, criticized Tuberville's actions as a "major fraud scheme that bilked large sums of money from hardworking people," which "can't just be swept under the rug."
"This is an astounding story," Sessions said. "Based on the facts already uncovered, it is clear that Tommy Tuberville was one of two partners in a major hedge fund fraud scheme that bilked large sums of money from hardworking people, including Alabamians."
Tuberville's partner was sentenced to 10 years in prison for the scheme by the court in Opelika, while Tuberville was sued for fraud, paying out a sum of money in a private settlement that has been kept out of the public eye.
"This can't just be swept under the rug, and Tuberville can't just brush it aside by falsely claiming he was some innocent victim," Sessions said. "Indeed, he was a victimizer and held himself out as the 'managing partner' of the firm. Tuberville must give a full and complete accounting of this scandal. The people of Alabama deserve to know the complete truth now, before the election, about the man who is asking to be their senator."
This scandal has been widely talked about in Republican circles for months or longer, but The New York Times article details the allegations for one of the first times in the national spotlight.
Tuberville became a full partner in a hedge fund with former Lehman Brothers broker John David Stroud. Their ventures included TS Capital Management and TS Capital Partners. The T stands for Tuberville and the S for Stroud.
Tuberville did not pick which stocks to buy or sell, and as the head football coach at Texas Tech University and later at the University of Cincinnati, he was not even a frequent presence in the office. Tuberville introduced Stroud to potential investors and even had business cards identifying himself as managing partner. He also leased a BMW and got his health insurance through the company.
The firm's offices in Auburn were filled with his coaching memorabilia. In 2010, he traveled to New York with Stroud to meet potential brokers, and was kept in the loop on decisions about hiring. A source told APR that a number of SEC coaches were among the people defrauded by TS Capital.
When the money was all lost, Stroud was sentenced to 10 years in prison and Tuberville was sued by the investors for fraud and failure to carry out his fiduciary duties. Tuberville reportedly lost $450,000 of his own money and then had to pay out more than $1 million to the investors. The New York Times reported that his total losses were more than $2 million.
The financial scandal has many Republicans concerned about the viability of Tuberville's general election campaign to unseat incumbent Sen. Doug Jones, D-Alabama.
"I think that Tuberville did not do anything wrong," said Rev. John Killian, a conservative activist. "He is a good man, but the Doug Jones campaign, they would use this to the ninth degree."
"They will shoot Tuberville up in 30 second and 60 second TV spots," Killian added. "I don't think Tuberville is crooked, but Doug Jones has $10 million to spend. I think they are lying in wait for Tuberville like they were for Roy Moore."
Killian said that he will support Tuberville if he wins the Republican nomination, but that he is supporting Jeff Sessions in the primary because he is the strongest general election candidate to face Jones.
Tuberville supporter and Trump Victory National Committee member Perry Hooper Jr. was dismissive of assertions that Tuberville could be vulnerable.
"Coach has a commanding lead. He will win the run-off, and he will crush Doug Jones in the general election in November," Hooper told APR.
Tuberville maintains that he was a victim of the fraud — not a perpetrator.
"They sued me because I invested in it, and he used my name to get other people to put money in," Tuberville said. "There was nothing ever implicated by anybody that I'd done anything wrong. I felt bad that he used my name."
The New York Times has asked Tuberville to release the plaintiffs from their confidentiality agreement. Tuberville to this point has declined. Stroud has been released from prison but has not commented on his relationship with Tuberville. Tuberville faces Sessions in the July 14 Republican runoff.
President Donald Trump has endorsed Tuberville, and Tuberville is leading Sessions in most available polling.