McClurkin: Stethoscope Standard Procedure for Establishing Fetal Heartbeat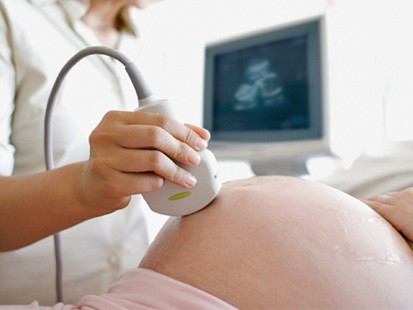 By Lee Hedgepeth
Alabama Political Reporter
Last Wednesday, as the Alabama Political Reporter reported extensively, several pro-life bills were up for debate in a public hearing in the House Health Committee.
As many have noted, this year's session began with plans for a noncontroversial session by GOP leadership, but few dispute those plans are now going somewhat awry, with those not running for reelection and those in safe, partisan districts proposing legislation that the mainstream ALGOP consider uncouth in an election year.
The committee meeting room was packed with lawmakers, the press, and activists both pro and con.
One by one, the committee called up each bill, and proponents and opponents spoke in turn either praising or bashing the bill.
HB489, sponsored by Representative Ed Henry, R-Decatur, would increase the waiting period from to 24 to 48 hours between the time a woman is given certain information about alternatives like adoption and the time she can have the procedure performed. It has more than two dozen cosponsors in the House.
HB493, sponsored by Representative Kurt Wallace, R-Maplesville, would require that mothers carrying children with lethal fetal anomalies be advised that in rare cases the child can live, and that support services are available in any case.
HB494, sponsored by Representative Mike Jones, R-Andalusia, would require that minors have a parent sign consent in the presence of a physician. It would also provide for the appointment of a guardian ad litem to represent the interests of the unborn child in some cases, and would make it a crime to coerce a minor into an abortion procedure. It has 18 cosponsors in the House.
The final bill, sponsored by RepresentativeMary Sue McClurkin of Indian Springs was by far the most controversial.
"From someone who is not seeking reelection this year," McClurkin began, "I would like to bring this bill before you and ask for your strong consideration."
McClurkin's bill, HB490, would require that doctors check for a fetal heartbeat prior to an abortion procedure. If a heartbeat was detected, it would make performing the abortion a felony criminal act.
Many opponents attacked the bill, and Representative Joe Hubbard, D-Montgomery, joined in the fight:
"It goes on to say that the procedure for detecting the heartbeat shall be pursuant to applicable medical standard of care. What is the applicable medical standard of care for determining the heartbeat of an unborn child?"
"Well, it's the same that it is for determining whether a person is dead or alive that we use in hospitals," the bill's sponsor responded. "Those devices that…..where's our nurse? That's called…."
"A stethoscope?" the candidate for Attorney General asked. "So you would use a stethoscope on the stomach of a woman carrying a child?"
"Yes, or an echogram," McClurkin finished.
Video of McClurkin's explanation of the bill, and the stethoscope exchange can be seen here.
No vote was taken on the bills this week, but they are likely to be on the agenda next Wednesday.
Trump Truck and boat parades this weekend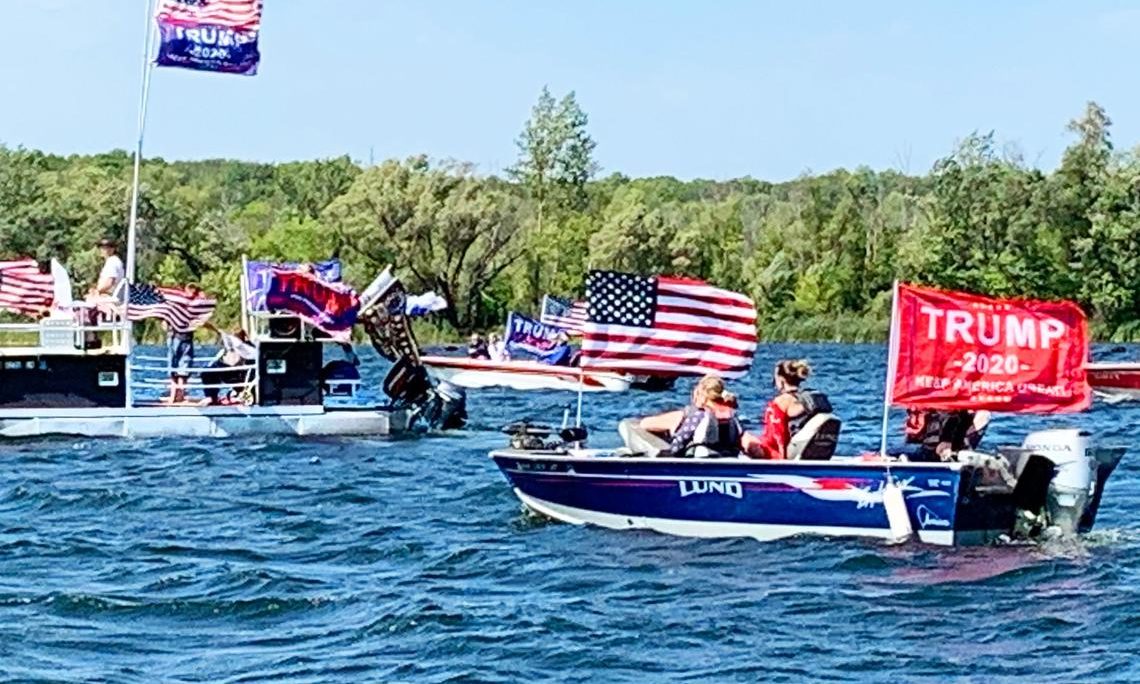 As Election Day draws near, Alabama Republicans are excited about promoting the re-election of Donald J. Trump as President and the election of Tommy Tuberville for U.S. Senate. This weekend two pro-President Trump events are happening in the state. There will be a truck parade from Ashland to Phenix City on Saturday sponsored by the Clay County Republican Party, while there will also be a boat parade on Wilson Lake in the Shoals sponsored by the Colbert County Republican Party on Sunday.
The pickup trucks will assemble at the Ashland Industrial Park in Clay County, 8240 Hwy 9, Ashland. There is a pre-departure rally at 10:00 a.m. central standard time. The trucks will depart at 11:00 a.m. and then proceed on a parade route that will take them into the bitterly contested swing state of Georgia. The Trump Pickup Parade will wind through east Alabama and West Georgia traveling through LaGrange and Columbus before concluding near the Alabama/Georgia line in Phenix City, 332 Woodland Drive, Phenix City at approximately 2:00 p.m. central time. Speakers will begin at 3:00. Trump flags will be on sale at the event.
The Phenix Motorsports Park will be hosting what sponsor hope could possibly the world's largest Pickup Tuck parade in U.S. history that is routing over 50 mile through Georgia in effort to "pickup" President Trump's numbers in GA.
A number dignitaries have been invited to address the Phenix City rally, including Coach Tuberville. Former State Sen. Shadrack McGill, Trump Victory Finance Committee member former State Rep. Perry O. Hooper Jr., and Paul Wellborn, the President and CEO of the largest Family owned Kitchen Cabinet manufacture in the USA are among the featured speakers who have committed to speak at the event.
Entertainment will be provided by: Charity Bowden, an up and coming country music singer who was the runner up on "The Voice". Charity will sing 'I am Proud to be an American' as well as songs from her Voice performances. The McGill Girls will also perform. The three beautiful and talented sisters will be singing patriotic songs in three part harmony. Geoff Carlisle, a professional DJ will be keeping the crowd pumped with music and entertainment.
Following the speakers and the entertainment there will Trump truck-vs- Joe Bidden truck races down the drag strip for the finale.
The Northwest Alabama boat parade will be on Sunday. The boats will gather at 2:00 p.m. near Turtle Point and then the flotilla will parade around the open waters of Wilson Lake til 3_00 p.m.. There will be a contest for best decorated Trump boats.
Trump supporters have held a number of large boat parades across the state to show their support for the re-election of Pres. Trump.
Boat parade sponsors say that this parade will be: pro-American, pro-law enforcement, pro-military.