Holmes Tells Fox News that Clarence Thomas is an Uncle Tom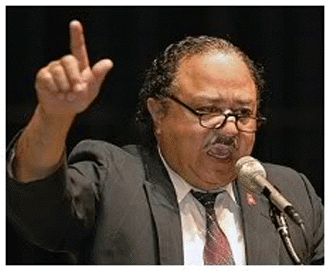 By Brandon Moseley
Alabama Political Reporter
It was a typical day in the legislature.  The Alabama House of Representatives was conducting routine business.  Alabama State Representative John Merrill (R) from Tuscaloosa was at the podium to explain routine legislation he had sponsored updating the state licensing requirements for surveyors and engineers.  This was an entirely non-controversial bill.  The engineers and surveyors supported the legislation.  The Republican Super-Majority supported the legislation.  The Democratic minority supported the legislation.  The Alabama Black Legislative Caucus supported the legislation.  Normally this bill would pass with little comment in less than five minutes and the whole event would draw little notice.  However Representative Alvin Holmes (D) from Montgomery would turn this entirely minor piece of legislation into a national news story.
Holmes began by asking routine questions about the legislation.  Then he asked Merrill about why there was no Black on the state's Surveyor and Engineers licensing board.  Typically every board in the state reserves a spot for a qualified minority member.  Rep. Merrill replied that no qualified surveyor or engineer had applied for the post.  The elderly Holmes began recounting the history of his efforts to get Auburn University to put a Black person on their Board of Trustees.  He asked Merrill if he knew the current Black Auburn Board member, Elizabeth Huntley.  Merrill said, yes and that he and Huntley were very good friend.  Merrill who is White then said that he had purchased Auburn football tickets from Huntley this year.
This response angered Holmes.  Holmes said that those tickets should have gone to help a Black person.  Holmes then said that there are a lot of Uncle Toms on Alabama Boards.  Rep. Holmes said that a Black person gets put on a state board then the White members tell them they aren't like those other Black people and then they start thinking they are special.  Rep. Holmes (who has made derisive comments about U.S. Supreme Court Justice Clarence Thomas in the past) called America's Black Justice an "Uncle Tom" and then followed that by saying that I don't like him because he married a White woman.
Tim Lockette, with the 'Anniston Star' repeated the Uncle Tom comment on Twitter.  It got repeated on social media and went to national sites including: 'The National Review Online.'
Fox News then sent their reporter David Webb to interview Rep. Holmes.  Holmes told Webb on television that he stands by that statement.  Rep. Holmes told Fox News, "A Black man who allows himself to carry the message of a White man in my opinion that is an Uncle Tom."  Holmes went on to tell Webb that U.S. Senator Tim Scott (R) from South Carolina was also an Uncle Tom.  Fox News's Sean Hannity put that statement on both television and radio.
Holmes Black Republican opponent Tijuanna Adetunji said on Facebook, "The State of Alabama has come so far. However, my opponent thinks that if a black person thinks or votes differently they are an "Uncle Tom" and that their choice is in the "interest of the white man." I believe the true "Uncle Toms" of our day are those that work hard to silence conservative voices. Please join me as work to change the face of Alabama's District 78."
Rep. Holmes has been in the Alabama legislature since 1974.
Trump Truck and boat parades this weekend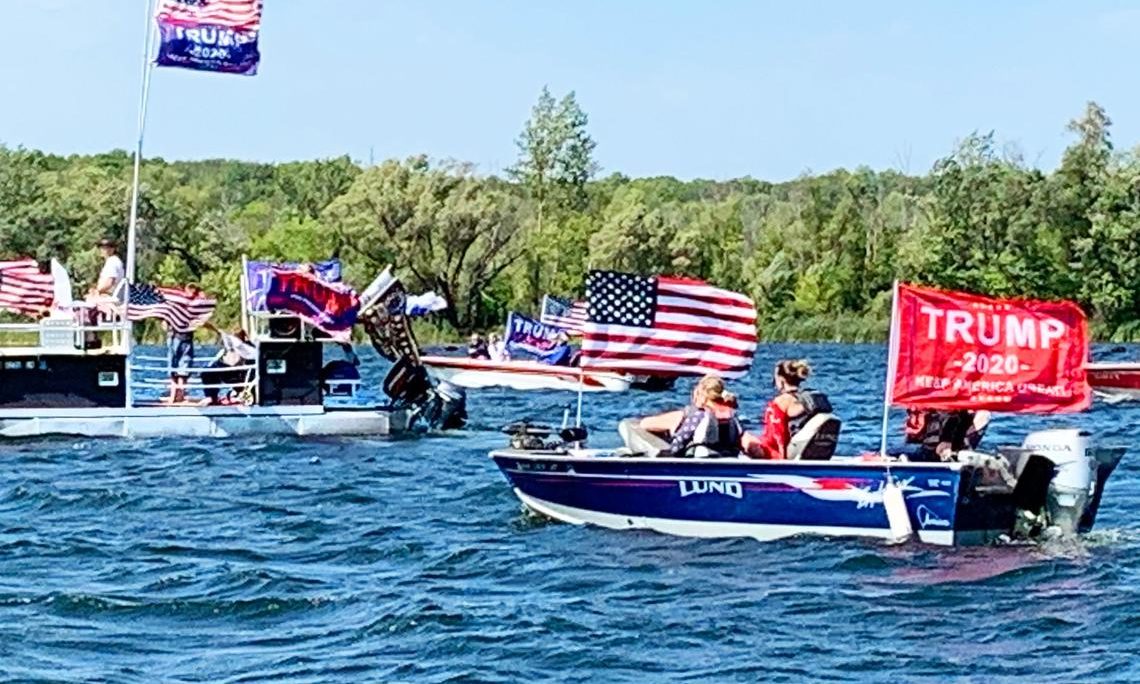 As Election Day draws near, Alabama Republicans are excited about promoting the re-election of Donald J. Trump as President and the election of Tommy Tuberville for U.S. Senate. This weekend two pro-President Trump events are happening in the state. There will be a truck parade from Ashland to Phenix City on Saturday sponsored by the Clay County Republican Party, while there will also be a boat parade on Wilson Lake in the Shoals sponsored by the Colbert County Republican Party on Sunday.
The pickup trucks will assemble at the Ashland Industrial Park in Clay County, 8240 Hwy 9, Ashland. There is a pre-departure rally at 10:00 a.m. central standard time. The trucks will depart at 11:00 a.m. and then proceed on a parade route that will take them into the bitterly contested swing state of Georgia. The Trump Pickup Parade will wind through east Alabama and West Georgia traveling through LaGrange and Columbus before concluding near the Alabama/Georgia line in Phenix City, 332 Woodland Drive, Phenix City at approximately 2:00 p.m. central time. Speakers will begin at 3:00. Trump flags will be on sale at the event.
The Phenix Motorsports Park will be hosting what sponsor hope could possibly the world's largest Pickup Tuck parade in U.S. history that is routing over 50 mile through Georgia in effort to "pickup" President Trump's numbers in GA.
A number dignitaries have been invited to address the Phenix City rally, including Coach Tuberville. Former State Sen. Shadrack McGill, Trump Victory Finance Committee member former State Rep. Perry O. Hooper Jr., and Paul Wellborn, the President and CEO of the largest Family owned Kitchen Cabinet manufacture in the USA are among the featured speakers who have committed to speak at the event.
Entertainment will be provided by: Charity Bowden, an up and coming country music singer who was the runner up on "The Voice". Charity will sing 'I am Proud to be an American' as well as songs from her Voice performances. The McGill Girls will also perform. The three beautiful and talented sisters will be singing patriotic songs in three part harmony. Geoff Carlisle, a professional DJ will be keeping the crowd pumped with music and entertainment.
Following the speakers and the entertainment there will Trump truck-vs- Joe Bidden truck races down the drag strip for the finale.
The Northwest Alabama boat parade will be on Sunday. The boats will gather at 2:00 p.m. near Turtle Point and then the flotilla will parade around the open waters of Wilson Lake til 3_00 p.m.. There will be a contest for best decorated Trump boats.
Trump supporters have held a number of large boat parades across the state to show their support for the re-election of Pres. Trump.
Boat parade sponsors say that this parade will be: pro-American, pro-law enforcement, pro-military.