Alabama House of Representatives Passes Four Pro-Life Bills
By Brandon Moseley
Alabama Political Reporter
On Tuesday, the Alabama House of Representative passed four pieces of Pro-Life legislation aimed at reducing the number of abortions performed in the State of Alabama.
Republicans in the House easily brushed aside filibusters of the legislation from Alabama's outnumbered Democrat House minority.
Rep. Ed Henry (R) from Decatur said on Facebook, "All 4 Pro-Life bills have passed. The opposition just ran out of steam."
In a low point in the lengthy filibuster, Rep. Alvin Holmes charged that 99% of Republicans present would make their daughters' abort if the child were sired by a Black man.  Holmes has become something of a national celebrity after he called U.S. Supreme Court Justice Clarence Thomas an 'Uncle Tom' and criticized him for marrying a White woman on the floor of the House.  These new remarks could earn Holmes yet another segment on Sean Hannity's Fox News cable television program.
During the debate, Rep. Mack Butler (R) from Rainbow City said on Facebook, "Today we are truly fighting for those with no voice! Being a father is by far the greatest blessing in life!"
First the House passed HB 489.  HB 489 is sponsored by Rep. Ed Henry (R) from Decatur.  Henry said that his bill requires that a woman who wishes to have an abortion must be notified of the risk of having an abortion and that that waiting period be extended from 24 hours to 48 hours.
Rep. Henry said that HB 489 will require a 48 hour waiting period between when a women receives information about the risk of an abortion and when she actually has the abortion. "This is a decision that will likely affect her the rest of her life and most assuredly effect the life of her unborn child. We have states in this union that require 48hrs waiting period before getting a tattoo or buying a gun, is killing an unborn child not more serious," Henry said.  Typically a woman planning an abortion phones an abortion clinic to set an appointment.  The clinic then mails the woman a packet of materials.  The 48 hour waiting period begins from the time that she signs for that certified letter.
In a heated exchange on the House floor, Rep. Darrio Melton (D) from Selma said to Henry, "Sounds like you are not intelligent enough to deal with questions about your own bill."  Then followed that with, "Me and my wife did not have an abortion," referencing Rep. Henry's admission that his first child was killed in an abortion.
Rep. John Knight (D) from Montgomery intervened and asked the Speaker to invoke rule 52.  Speaker of the House Mike Hubbard (R) from Auburn agreed and said, "Yes.  Melton stop interrogating Mr. Henry.  This is not an interrogation. And Mr. Henry stop being flippant with your answers."
Despite the lengthy verbal fireworks the bill passed the House 76 to 23.
HB 493 was sponsored by Rep. Kurt Wallace from Maplesville.  Rep. Wallace said that the Perinatal Hospice Information Act would require that a family that finds out that their child has been diagnosed with a fetal abnormality be given information about Perinatal Hospice and requires a 48 waiting period before that child can be aborted.  HB493 informs a woman whose unborn child has a lethal fetal anomaly of perinatal hospice services.  The bill passed the House of Representatives 73 to 24.
The Alabama House also passed HB 490, the Fetal Heartbeat Act, sponsored by state Representative Mary Sue McClurkin (R) from Indian Springs.  Rep. McClurkin said that the legislation, "Would make it unlawful for a physician to perform an abortion on a pregnant woman if a heartbeat is detected on an unborn child."  The bill also requires that abortion clinic keep documentation showing that the fetal heartbeat test was performed.  The Fetal Heart Beat bill passed the House of Representatives 73 to 29.
Some Democrats complained that Republicans were costing the state tax dollars defending these pieces of legislation in court.  Rep. Butler replied on Facebook, "They keep saying these bills will wind up in court! That's exactly what needs to happen. That is how we get Roe V Wade overturned."
The House also passed HB 494, which strengthens Alabama's parental consent law.  The bill was sponsored by Representative Mike Jones (R) from Andalusia.  Rep. Jones said, "This bill deals with parental consent which has already been upheld by the courts."  HB494 toughens parental consent requirements for minors seeking an abortion."
All four bills now go to the Alabama Senate.
The Alabama House Republican Caucus said in a written statement that House Republicans are, "Proving once again that we are dedicated to continuing our four-year record of defending the Right to Life in Alabama."
The Alabama Right to Life Movement is kicking off their 40 days for life effort on Wednesday, March 5.
The Christian Coalition of Alabama announced that they,
"Will be marching and supporting the 40 Days For Life March in Huntsville, Alabama on March 8, 2014.  Participants in the march will assemble at 204 Lowe Avenue on the corner of Lowe and Green at 10:00 am and begin the march at 10:30 am.  This year's march will be extended a few blocks marching past the abortion facility, then looping around the block to the West back to the vigil site at Madison and Lowe across from the AL Women's Center for Reproductive Alternatives.   This march is dedicated to the memory of faithful Pro-Life prayer warrior Deacon Ron Puent of Good Shepherd parish, who passed away recently.  A Respect Life Mass will be held in advance of the march at St. Mary of the Visitation Catholic Church, 222 Jefferson St. North, at 8:30am."
Similar efforts will be taking place in Birmingham, Montgomery, Tuscaloosa, and Mobile.
Alabama Citizens for Life announced on their web site that: "40 Days for Life Vigils will take place in 306 cities from coast to coast in North America — and in eight other countries around the world. We are blessed to have so many faithful prayer warriors taking a stand for life and being a voice for the voiceless."
For more information visit their website.
Print this piece
Alabama House Minority Leader Anthony Daniels endorses Mike Bloomberg for president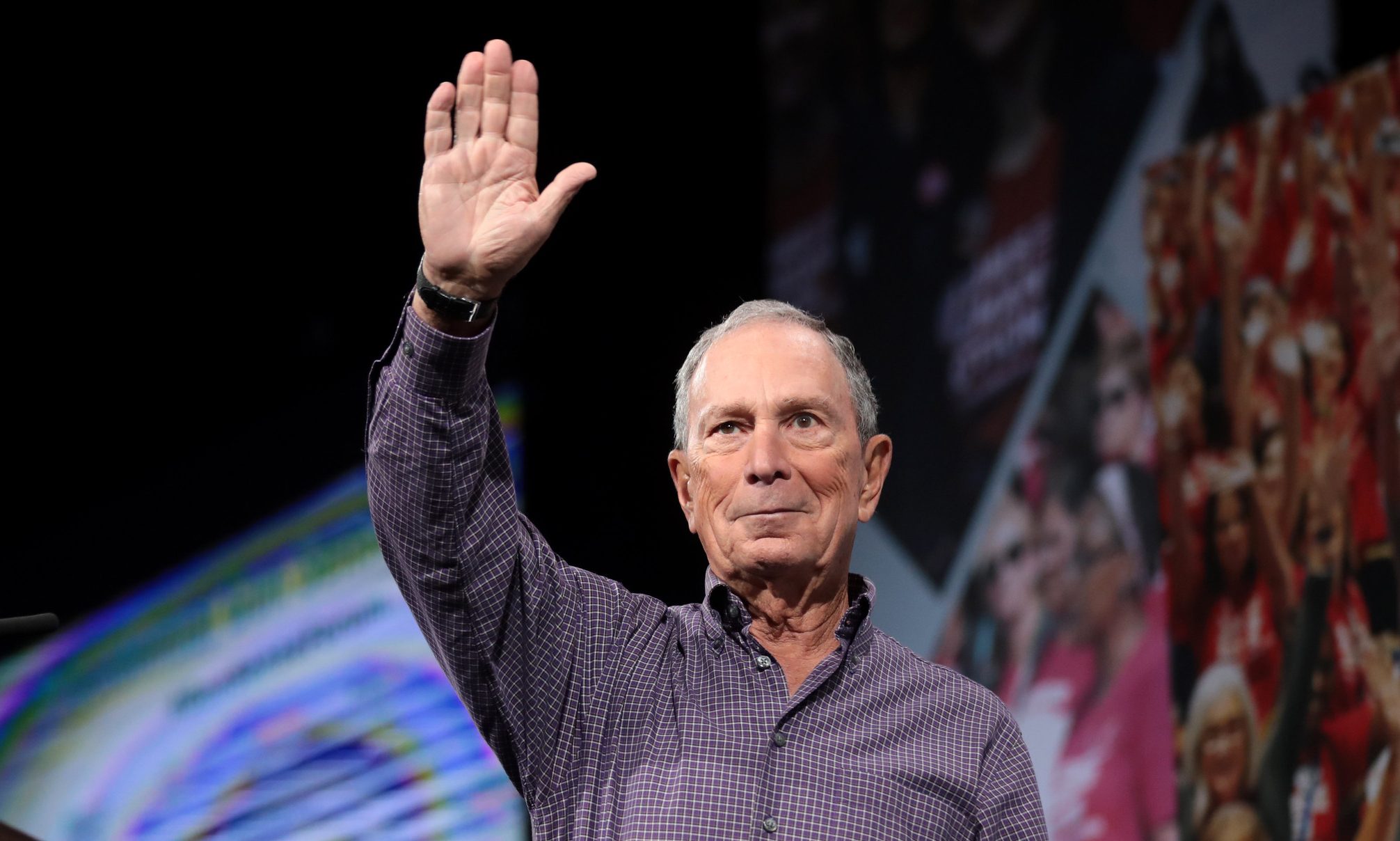 Alabama House Minority Leader Anthony Daniels announced his endorsement of Democratic presidential candidate Mike Bloomberg today, 4 days ahead of Alabama's primary election on Super Tuesday. Daniels joins State Senate Minority Leader Bobby Singleton and Black Caucus Chair Representative A.J. McCampbell in support of Mike. In his endorsement, Rep. Daniels cited Mike's work taking on tough fights on health care, public education, and supporting small businesses.
"We need a president who has a proven record of bringing people together to tackle the tough challenges we face in this country, and I can't think of anyone better to do that than Mike Bloomberg," said Rep. Daniels. "Not only is Mike the best positioned to take on Trump, but he has also proven he can deliver on his promises to make this country better for all. Alabamians should know that when I head to the polls this Tuesday, I'll be proudly casting my vote for Mike Bloomberg."
Rep. Anthony Daniels represents the 53rd District in the Alabama State House of Representatives, where, since 2017, he has served as minority leader. Rep. Daniels received his Bachelor's and Master's degree from Alabama A&M University. A former public school teacher and small business owner, Daniels is known for championing innovative education programs, like the Alabama School of Cyber Technology and Engineering, that prepare young people for promising careers, cultivate homegrown talent, and drive economic growth. Under his leadership, the House Democratic Caucus has made significant strides in addressing key issues like support for cradle-to-Pre-K programs, proven workforce development, and job readiness initiatives, and bringing broadband access to rural areas. They have also succeeded in preventing the passage of partisan legislation that hurts working families.
"Alabamians know how important this election is for the future of our country, and that's why they're supporting Mike Bloomberg, a doer and not a talker with a record of not shying away from tough fights," said Bradley Davidson, Mike Bloomberg 2020 Alabama State Advisor. "We're honored to have the support of Rep. Daniels, a respected leader in Alabama and beyond, and we look forward to working together with him to get Mike elected."
Mike Bloomberg will return to Alabama on Sunday, March 1 to participate in the 55th annual Selma bridge crossing to commemorate Bloody Sunday. Additionally, Bloomberg visited Montgomery earlier this month for an organizing event and to speak at the 60th annual Alabama Democratic Conference (ADC) Convention, the Alabama Democratic Party's largest Black caucus. He later received the endorsement of the group.
Print this piece