Marsh Agrees to Amend Education Reform Bill

By Brandon Moseley
Alabama Political Reporter
On Wednesday, March 5, the Alabama Senate Taxation and Finance Education Committee heard a public hearing on a bill abolishing the Last In First out (LIFO) concept many school systems in the State use during a Reduction In Force (RIF). The bill, SB 353, is sponsored by Senator Pro Tem Del Marsh (R) from Anniston.
Montgomery area middle school Principal, Ibrahim Lee, testified in favor of the bill. Lee said that LIFO hurts young teachers. Lee said that principals should have the flexibility during an RIF to keep the best teachers and to let go of those teachers who are the least effective, regardless of seniority.
Senator Rodger Smitherman (D) from Birmingham said that teachers who are strong disciplinarians would suffer under the proposed change, because they wouldn't win any popularity contests. Smitherman asserted that popularity could play a role in the State's future teacher evaluation system to go into effect in 2016.
Lee said that when you have a positive attitude and hands-on activities, you don't have disciplinary issues.
Sen. Gerald Dial (R) from Lineville told Lee, "I have been to your school. We need more leaders like you."
Sen. Hank Sanders (D) said, "I have been a school board attorney and I have seen the pay schedule…teachers get paid more based on the numbers of years you have been in the system…School systems are already tight for money."  Sanders said that school boards are going to get the cheapest person for the money they can. "I have seen it over and over again."
Sen. Sanders suggested that without LIFO, school boards would release the more experienced teachers with the higher salaries and hire instead the younger teachers with the lower salaries. "When you create a culture that is destabilized, you got a lot of turnover that becomes a problem for all the teachers and students in the systems."
Fred Fohrell, who introduced himself as an attorney in Huntsville who does a lot of work with the Alabama Education Association (AEA) spoke against the bill. Fohrell said, "There are people of good faith on both sides of this bill."  Fohrell told the committee, "This bill will create a legal quagmire out there. The problem is you are asking these teachers to accept a piece of legislation that is based on a set of standards that have not even been developed yet."
Fohrell warned that professional teachers who have devoted the lives to children will be let go by this bill and warned that measuring teacher performance based on test scores was misleading. "You are going to get rid of the teachers who are willing to go to a title one school."
Fohrell said, "We don't even have a test yet.  "Tell the state department, 'Come back with a test.'" Fohrell also said that this bill, "Creates a problem with who is in charge. Every local school board is different they have their own personalities but they are locally elected."  Fohrell said that this bill would take power away from local elected officials. Fohrell said that under the current system, "You can let somebody go who is incompetent or is not getting the job done now."
Senator Rodger Smitherman said, "When the day comes that we can provide the same service to every student in the state then we can address the subject of testing."  Smitherman said that this was, "a discriminatory bill based on economics."
Sen. Roger Bedford (D) from Russellville said that this bill will lead to school boards, "Really trying to lay off the older teachers that cost more."
Dr. Joe Morton representing the Business and Education Alliance spoke for the bill.  Morton said the state needs to develop a plan to retain the best teachers. "This plan supports Dr. Bice's plan 2020."  Morton said that it is a major shift in that the seniority of a person can not be a major factor in why they are retained during a Reduction In Force.
Sen. Roger Bedford (D) proposed an amendment to the bill that testing can not be the most significant factor.
Sen. Del Marsh (who sponsored HB 433) said, "I wish we lived in a perfect world and everybody wanted what was best for the children."  Marsh said that his bill, "Is very simple.  It says that seniority can not be the most significant factor," [in a reduction in force]. "We have asked these systems to do better."
Marsh said that we have got to create a system with flexibility.  Often it is failing systems where seniority is the most important factor.  Marsh said this bill does not create anything as the most significant factor and called the current policy discriminatory toward those younger teachers.
Sen. Marsh said, "I will take the amendment.  We want what is best for the students at the end of the day. No one thing should be the most significant factor," in decisions on layoffs during a RIF.
Sen. Smitherman said, "There needs to be some additional work on the bill."  Smitherman said that his main concern is that the support personnel and cafeteria personnel could be subject to the same evaluations system as the teachers.  "No way that we can use these standards." I want to make sure that we don't put support personnel under this bill.
Sen. Marsh said, "That makes sense and I will be glad to sit down with you," to make changes before it comes to the floor of the full Senate.
The Committee gave the bill a favorable report.
Slow absentee voting in Tuscaloosa sparks outrage, possible legal action
Among the issues were incredibly long lines that left some voters waiting more than five hours and an inefficient process that managed to take in fewer than 100 absentee ballots in six hours.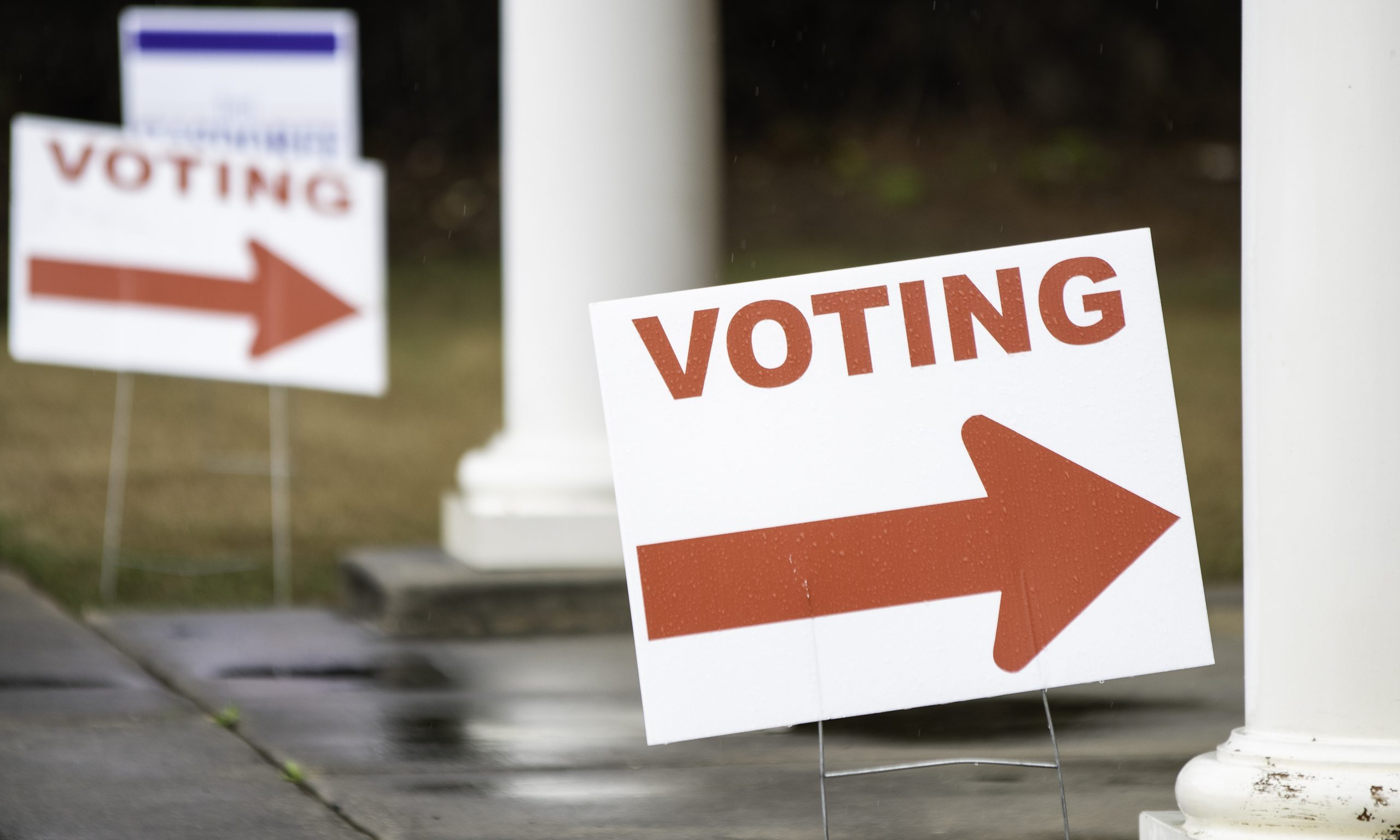 Long lines and slow absentee ballot processing in Tuscaloosa County have left voters outraged and incumbent Sen. Doug Jones's campaign threatening legal action. 
On Wednesday, Jones's campaign attorney, Adam Plant, sent a letter to Tuscaloosa County Circuit Clerk Magaria Bobo, outlining a number of issues with ongoing absentee voting and promising to take legal action if Bobo doesn't improve the process on the final day, Friday. Among the issues documented by Plant were incredibly long lines that left some voters waiting more than five hours and an inefficient process that managed to take in fewer than 100 absentee ballots in six hours. 
Additionally, Plant noted that Bobo has hired her family members to help process absentee ballots and at least one family member had made disparaging remarks on social media about voters. 
"You and those acting on your behalf are suppressing the vote of qualified Alabama voters," Plant wrote in the letter. "If you are unable or unwilling to execute your duties competently, and allow Tuscaloosa voters to exercise their voting rights without undue burdens, we will take further action."
In an interview with the Montgomery Advertiser on Wednesday, Bobo noted that her office had received more than 13,000 requests for absentee ballots — a remarkable uptick from the 3,000 or so her office usually receives — and there had been problems in managing that number of ballots while also adhering to social distancing guidelines within the office. 
However, as Plant's letter notes, the massive increase in absentee ballots for this election shouldn't have been a surprise. Also, Secretary of State John Merrill had made additional funds available to absentee managers to facilitate hiring extra staff, purchasing additional computers and staying open for longer hours to accommodate the anticipated increase. 
In a press release on Wednesday, the Alabama Democratic Party criticized Bobo and her family members, and the release included screenshots of Facebook posts from Bobo's daughter lashing out at voters who complained about the long wait times. 
"No voter should have to wait in line for hours to exercise their rights," said ADP executive director Wade Perry. "We should leverage every tool we have to make voting easier, not harder. Also, it should go without saying that election workers should not insult the very people they are employed to serve. If Ms. Bobo is incapable of processing voters quickly, someone else needs to do the job."