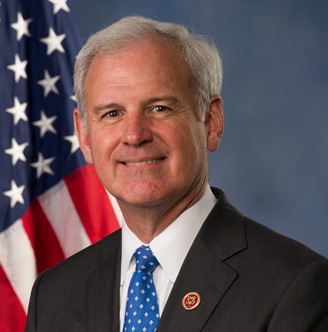 By Brandon Moseley
Alabama Political Reporter
During the administration of Ronald Reagan (R) the United States Navy had a force of over 600 ships.  Decades of budget cuts to defense capabilities due to the growth in entitlements has shrunk that force to less than 300 ships.  Last week Secretary of Defense Chuck Hagel (R) announced that even today's much smaller Navy is about to get smaller if the administration has its way.  Among the many cuts announced by Sec. Hagel is a reduction in the number of Littoral Combat Ships (LCS) to be ordered by the Navy.
On Thursday, March 6, 2014, U.S. Representative Bradley Byrne (R) questioned Defense Secretary Chuck Hagel about the proposed cuts in a House Armed Services Committee hearing on "The Fiscal Year 2015 National Defense Authorization Budget Request from the Department of Defense."
Secretary Hagel said that although he had ordered a reduction in the order of LCS ships, the vessel could be modified in such a way that would meet capability and lethality requirements to allow it to continue beyond the order of 32 ships.
Secretary Hagel admitted that the Commander of the Pacific fleet, the Secretary of the Navy, and Chief of Naval Operations had all expressed support for the ship.  The U.S. Navy's proponents for the ship said that there was no need to spend billions of dollars redesigning a ship when there are existing systems like the LCS we can use.
Rep. Byrne said: "I appreciate the testimony of Secretary Hagel before the House Armed Services Committee today. Clearly, the LCS can be retained in a modified form and continue beyond the original order of 32 ships. This testimony will strongly support our case as we continue fighting to preserve the LCS program."
Sec. Hagel announced that DOD was poised to cut the LCS order by 20 ships from its original order of 52. This ship is manufactured in part by Austal USA from its facility in the Port of Mobile, employing roughly 4,000 residents of South Alabama.
Congressman Byrne said: "I am committed to using every avenue possible to fight for these jobs represented by the Navy contracts at Austal in Mobile. As the Secretary of the Navy himself stated, this ship has the potential to become 'the backbone of the future fleet' with its varied capabilities, relative low cost to manufacture, and low cost to operate
Representative Byrne said, "We cannot allow the livelihoods of thousands of South Alabama families and the future of the United States Navy to hang in the balance over an arbitrary decision from the Administration. The President and Secretary of Defense need to understand the deep ramifications their actions could have, placing the Navy's procurement program a decade behind schedule and causing families across shipbuilding regions like South Alabama to lose their jobs."
The Independence-class LCS has a top speed of 44 knots, carries a crew of just 40 sailors, and can be specially configured for mine sweeping, sub hunting, operating unmanned aerial vehicles, operating helicopters, and can support Marine or Special forces operations. The cost is $704 million each, although the original navy estimate was that the LCS would cost just $220 million each.  The smaller lighter LCS can operate in shallower waters closer to shore, the "littoral combat zone,"
The U.S. Navy plans had called for building 55 LCSs with the first twenty being ten each of the Independence-class and Freedom-class.
Three mental health crisis centers coming to Mobile, Montgomery and Huntsville
"Today marks a culture change in Alabama for treatment of individuals with mental illness and substance use disorders," Mental Health Commissioner Lynn Beshear said.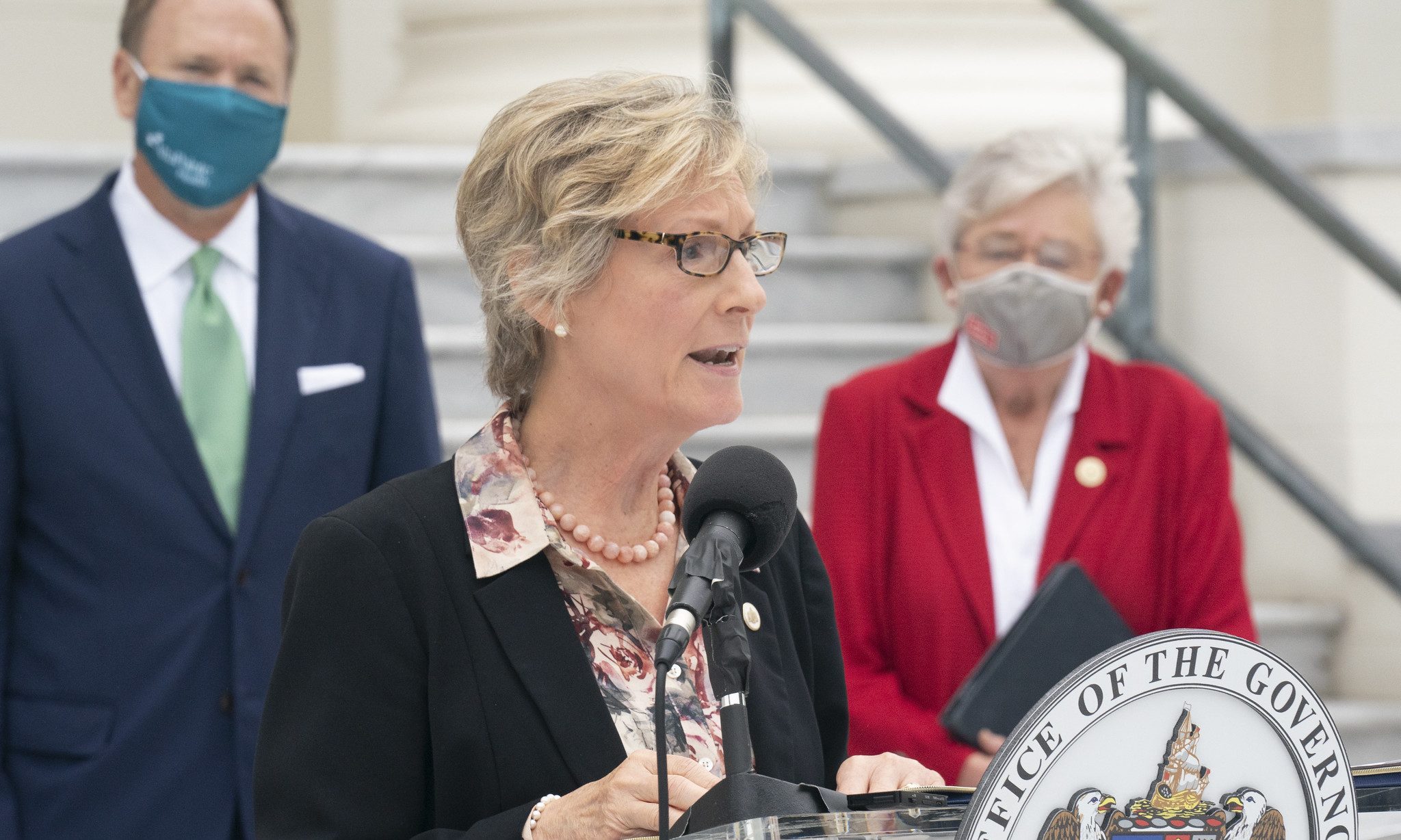 Gov. Kay Ivey on Wednesday announced an $18 million project to create three new mental health crisis centers to be located in Mobile, Montgomery and Huntsville. 
These centers, once in operation, will reduce the number of people suffering from mental health crises who are hospitalized or jailed, Ivey said during a press briefing in front of the Capitol Building in Montgomery. 
"When these facilities are open and fully staffed, these centers will become a safe haven for people facing mental health challenges," Ivey said. 
Lynn Beshear, commissioner of the Alabama Department of Mental Health, said during the briefing that the centers will provide "recovery based" care with "short term stays of a few hours, or up to a few days, to provide treatment, support, and connection to care in the community." 
"Today marks a culture change in Alabama for treatment of individuals with mental illness and substance use disorders," Beshear said. 
Beshear said AltaPointe Health in Mobile will operate one of the three facilities, and once built it is to serve Mobile, Baldwin, Clarke, Conecuh, Escambia, Monroe and Washington counties with 21 new beds, including 15 temporary observation beds. Altapointe will begin with a temporary space while constructing the new facilities, she said. 
Beshear said the Montgomery Area Mental Health Authority is partnering with the East Alabama Mental Health Authority and the Central Alabama Mental Health Authority to serve the 11 counties in Region 3 with 21 new beds, including 10 temporary observation and respite beds. 
"The regional crisis center will be located in Montgomery, and will be open to walk-ins and for drop off by law enforcement, first responders and referrals from emergency rooms," Beshear said. 
Wellstone Behavioral Health in Huntsville was selected to open the third center, and will do so at a temporary site while a new facility is being built, with the help of an additional $2.1 million from local governments, Beshear said. That facility will eventually have 39 beds, including 15 for temporary observation and 24 for extended observation.
"There's not a day that goes by that after-hours care is not an issue in our state," said Jeremy Blair, CEO of Wellstone Behavioral Health, speaking at the press conference. "And so I applaud the Department of Mental Health and the leaders for their efforts in recognizing that and taking it a step further and funding our efforts here." 
Asked by a reporter why a center wasn't located in Jefferson County, one of the most populous counties with a great need for such a center, Ivey said those residents will be served in one of the other regions. 
"Plans are underway to continue this effort. Today's beginning, with these three crisis centers, is just the beginning," Ivey said. 
Ivey added that request for proposals were sent out for these three centers and "it was a strong competition for the location of these three crisis centers." 
Alabama House Majority Leader Nathaniel Ledbetter, R-Rainsville, said during the briefing that more than a year ago, Ivey asked him what the state should be looking at, and that he replied "we're failing miserably in mental health."
Ledbetter said Ivey asked him to take on the challenge of correcting the state's response to mental health, and a team was created to do just that. 
"Working together, today's announcement will not only change Alabamians lives, but will help to save lives," Ledbetter said.