Roby Discusses Situation in Ukraine
By Brandon Moseley
Alabama Political Reporter
Military forces of the Russian Federation have occupied the Crimea, a Republic in the Ukraine.  Russia has announced that the Crimea will be voting soon on secession from the Ukraine presumably to be incorporated into Russia.  All of this is in defiance of post-Cold War treaties, at least one of which guarantees Ukraine's borders with American force.
U.S. Representative Roby (R) from Montgomery wrote over the weekend, "What Russia has done is outrageous and should not be allowed to stand. We need to bring all of our diplomatic and economic tools to bear, provide leadership in the world and make it clear that Putin's actions have consequences."
Congresswoman Roby said, "This week, the House is expected to vote on a resolution that would encourage the Obama administration to bring economic sanctions against the Russian government. The House has also passed legislation designed to assist Ukraine with temporary loan guarantees in their time of need."
The Conservative Alabama Congresswoman concluded, "This is a time for America to speak with one voice – and to rally our allies to speak up too. We also need to be looking two steps ahead. Russia has shown every intention of interrupting our efforts to keep Iran in check. We need to demonstrate our willingness to stand up to Putin now before the consequences get even greater down the road."
President Barack H. Obama has dispatched F-15s to Poland and a destroyer to the Black Sea and has urged Russian President Vladimir Putin to withdraw his forces from the Crimea.  Meanwhile Russian television has been reporting on the mistreatment of ethnic Russians in Eastern Ukraine, sparking fears that the Russians may further extend their sphere of influence inside Ukraine and perhaps sparking an actual shooting war.
Rep. Bradley Byrne (R) from Montrose said in a statement last week, "The President of the United States is the Commander in Chief of our armed forces.  I call on him to take decisive action.  So far, the President has projected weakness and timidity by dithering away while Russia asserts its control on the ground. The President must demonstrate strong leadership by rescinding the announcement this week that he will weaken our National defense. We should show our strength as a nation by appropriately investing in our military based on the strategic needs of our combatant commanders and military leaders in the field."
Ukraine has two major ethnicities: Ukrainian and Russian that speak different languages.  The Ukrainian government had applied to enter into the European Union.  The ethnic Russian minority opposed this move and won recent elections that gave them control of the government.  Ukrainian President Viktor Yanukovich promptly ended plans to join the EU and instead proposed that the government of Ukraine strengthen its ties to the Russian Federation.
Ethnic Ukrainians objected to this change in policy and took to the streets in the capital city of Kiev in November to demand the ouster of Yanukovich.  Those protests became increasingly violent.  After dozens of people were killed and his chief of staff, Andriy Klyuyev, was wounded by gunfire in an ambush, Yanukovich fled the country for Russia on February 22nd.
A thousand years ago, Kiev (now the capital of Ukraine) was the capital of feudal Russia.  In the thirteenth century the whole area was conquered by the Mongols.  The Russian principality of Moscow eventually got autonomy and then independence from Mongol domination and began growing.  Since then the Ukraine has changed hands between the Russian Empire, the Mongols/Tartars, and the Islamic Ottoman Empire with periods of Ukrainian independence or autonomy. Eventually the area was absorbed into the Russian Empire.
When the Communist Bolsheviks overthrew the Russian Empire during World War I, Ukraine was forced to become a Republic in the Russian dominated Union of Soviet Socialist Republic (USSR).  When Karl Marx's failed economic and government theories proved hopelessly inadequate for the real world, the USSR collapsed and Ukraine suddenly became a separate country in the 1990s.
The cash starved Ukrainian government surrendered a vast nuclear arsenal it inherited from the USSR in exchange for promises that the U.S. and Great Britain would protect its borders.  The Ukraine has since radically downsized its military.  Ukraine has an estimated 135,000 troops but they are underpaid, poorly equipped, and poorly trained.  It is not known how many Ukrainian troops are actually loyal to the Ukrainian state and will they fight if called to.
Russia claims that deposed President Yanukovich (who is in Russian custody) asked Russian President Vladimir Putin to send troops to his country to restore order.  The Ukrainian Government insists that it has lawfully removed Yanukovich by a vote of Parliament and he no longer represents Ukraine, but Russia insists that he is still the President and that they are acting to protect the human rights of the Russian minority…..a charge that the acting Ukrainian Government strongly denies.
Congresswoman Martha Roby represents Alabama's Second Congressional District.
Opinion | Teachers are scared and frustrated about starting school. Many aren't coming back
Teachers are scared to death. And the biggest reason they're scared to death is because they haven't seen any sort of real, aggressive plan from anyone.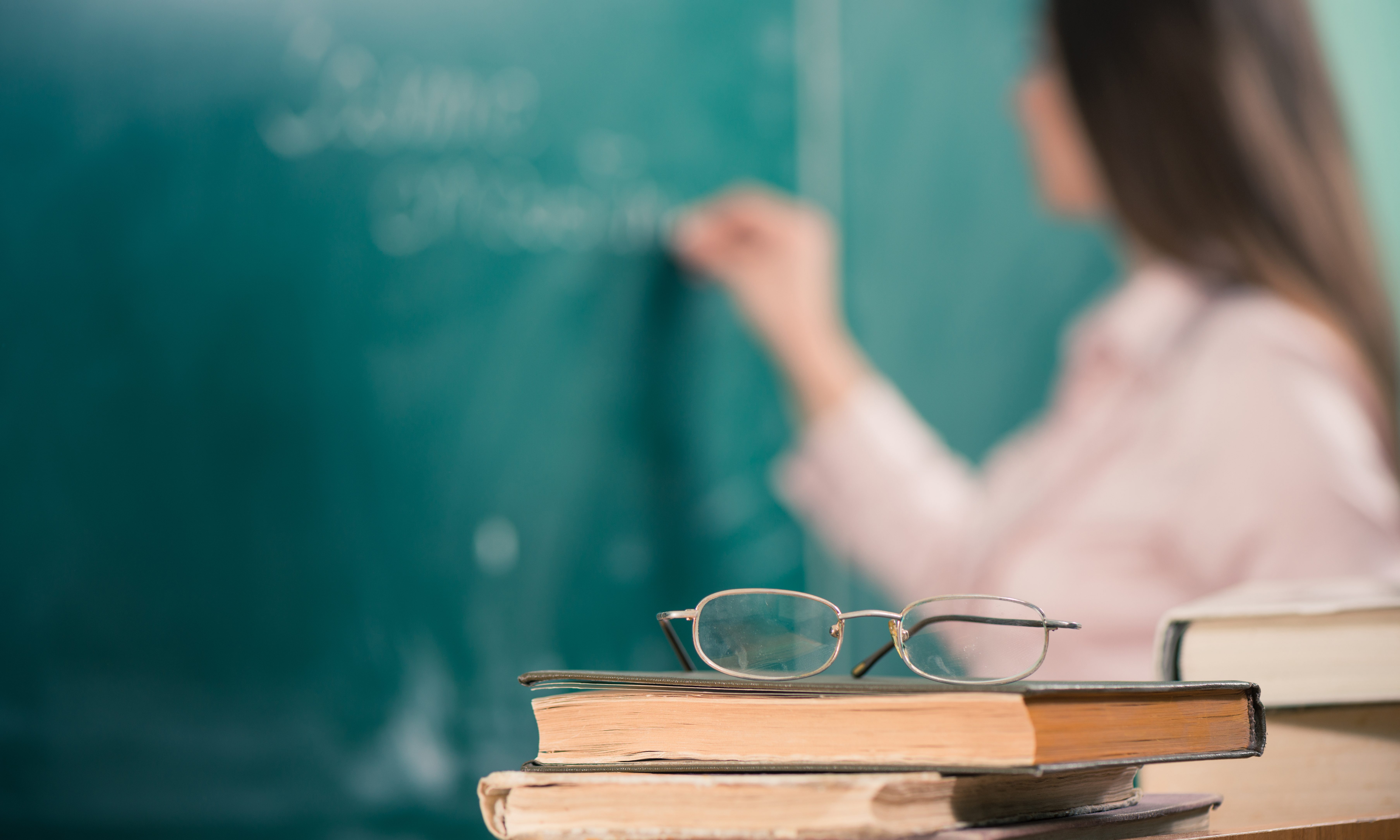 Terrified. Confused. Frustrated. Those are the terms teachers — both fulltime and substitute teachers — from across Alabama used to describe how they feel about schools reopening in about a month in this state. 
Over the course of the last week, I have spoken to dozens of teachers, principals, administrators and employees from school systems around the state. On Sunday, I used social media to solicit more comments, asking teachers and school employees if they have been provided specifics about the upcoming school year and how they're expected to handle students and staff testing positive for COVID-19. 
Their answers were eye-opening and infuriating. 
Because it was obvious that the federal Department of Education — at the urging of the White House — and the Alabama State Department of Education — at the urging of the feds — are seemingly willing to march thousands of students, teachers and staff into school buildings and tightly-packed rooms in the middle of a pandemic without a plan to protect any of them. 
Not even a little bit. 
Among the shocking pieces of information provided by teachers and employees, these stood out: 
There is no plan to screen students, teachers or staff prior to school starting. 

There is no statewide plan for quarantining students, teachers or staff should someone at a school test positive. 

There will be no requirement that students wear masks. 

There is no statewide plan to contact trace any positive student, teacher or staff member. 

Teachers don't know if they'll be required to quarantine if they come in contact with a coronavirus-positive student or employee, and they don't know if a quarantine will eat into their leave days. 

No one knows if there will be mandatory testing of students if another student in class tests positive, or who will pay for such tests. 

There is currently no plan in place to address the very obvious teacher shortage that is about to strike Alabama schools. 
Among all of those problems — and all of the unknowns that will go into them — a teacher shortage is probably the most certain, and possibly even the most important. 
Because Alabama had a big problem with getting enough teachers to fill its classrooms prior to the current pandemic. Now, as we near a ridiculously-early start date, and teachers across the state begin to realize that there simply is no plan in place to protect them, hundreds are weighing their options. 
And the mass exodus could be staggering. 
Which, honestly, shouldn't be surprising. Even if there were a great plan in place, most teachers over the age of 60 would be on the fence about working during this pandemic. In Alabama, that's a decent percentage of the state's total number of teachers and a big percentage of substitute teachers. 
Now, add to that list all of the teachers who are at-risk or have underlying conditions that put them at greater risk should they contract COVID-19. 
Then add all of the teachers who can afford to either not work or who have other employment options. 
Now, add in ALSDE's complete and utter joke of a "roadmap" for reopening — which only served to scare the living hell out of most school employees — and you've got a serious mess. 
"I know for a fact that eight of my teachers are probably not coming back and it could be as high as 12," a principal of a school in Montgomery told me. "There aren't people to fill those spots and we'll be fighting with every other school in this city and surrounding area for substitutes."
That same story is playing out all over the state. 
Because teachers are scared to death. And the biggest reason they're scared to death is because they haven't seen any sort of real, aggressive plan from anyone. 
Instead, the instructions appear to be: Do all of the things you were doing before, and then add in socially distancing your students, monitoring them for COVID symptoms and trying not to become sick yourself. Oh, and also maybe help with checking kids' temps and quarantining them, since 300 or so of our state's schools don't have nurses. 
Would you go back to work in that environment if you had any other choice? 
There is, however, a glimmer of hope. But only a glimmer. 
Gov. Kay Ivey has apparently taken a liking to the Safely Opening Schools (SOS) plan that I talked about a couple of weeks ago. That's the plan from the school nurses association, which is backed by a bipartisan group of lawmakers, that would use CARES Act funds to put a nurse in every school and also build a stand-alone first aid/quarantine area for every school. It would also provide on-site testing and equipment to check the temps of students at a variety of different points. 
Ivey has invited several lawmakers to speak about the plan to the state Board of Education during Tuesday's work session. 
APR has also learned that the SOS plan is one of several being considered by the White House to be part of its recommendations to schools across the country. 
That plan isn't perfect, and it doesn't address all of the problems that teachers, students and staff will face every day. But it does take some burdens off teachers, and could help prevent flare-ups and outright hot spots. 
And maybe, just maybe, it'll ease some of the very real, very understandable fears.