Realtors Endorse Merrill for Secretary of State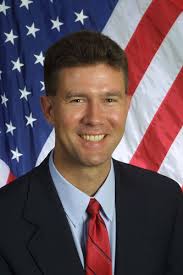 By Brandon Moseley
Alabama Political Reporter
On Wednesday, March 12 the Alabama Association of REALTORS® (AAR) announced that they were supporting state Representative John Merrill (R) from Tuscaloosa in the competitive Alabama Secretary of State race.
The President of AAR, Pam Segars-Morris, said in a written statement, "Representative Merrill has been a true champion for REALTORS®, private property rights, affordable homeownership and commercial entrepreneurship. Rep. Merrill values the REALTOR® Code of Ethics to give equal opportunity to all individuals in the State of Alabama!"
Representative John Merrill said, "I am overwhelmed and truly humbled by the amount of enthusiastic support and encouragement that has been given to me by the Alabama REALTORS®."
President Segars-Morris said, "We wholeheartedly endorse Rep. Merrill because of his previous record of support, his firm commitment to principal, his truly dedicated and demonstrated ability to lead, and because of our expectation that he has the potential to become the best Secretary of State in Alabama's history."
Rep. Merrill said, "I am honored to have the endorsement of this conservative group of business leaders from all around the great state of Alabama!"
The Alabama REALTORS® Political Action Committee (ARPAC) announced their decision after its meeting on March 12, 2014 in Montgomery.
The Alabama Association of REALTORS® describe themselves as the largest statewide organization of real estate professionals. "United by adherence to the Code of Ethics, AAR members work as real estate professionals in the sale, lease, appraisal and development of residential, commercial, rural and resort properties throughout Alabama."
John Merrill was elected in 2010 to the state House seat vacated by Representative Robert Bentley (R) when he ran successfully for Governor of Alabama.  Rep. Merrill faces Montgomery County Probate Judge Reese McKinney and Crenshaw County Probate Judge Jim Perdue in the Republican Primary.
Former Alabama Secretary of State Beth Chapman (R) left the office to pursue a career opportunity with ALFA last year.  Chapman was term limited from running for a third term as Secretary of State.  Alabama Governor Robert Bentley (R) appointed former Secretary of State Jim Bennett (R) to serve the remainder of Secretary of State Chapman's term.
The Republican Party Primary will be held on Tuesday, June 3 and a runoff will be necessary if no candidate can get 50 percent of the vote plus one.  The eventual Republican nominee will then have to face Lula Albert-Kaigler (D) in the November election.
Trump Truck and boat parades this weekend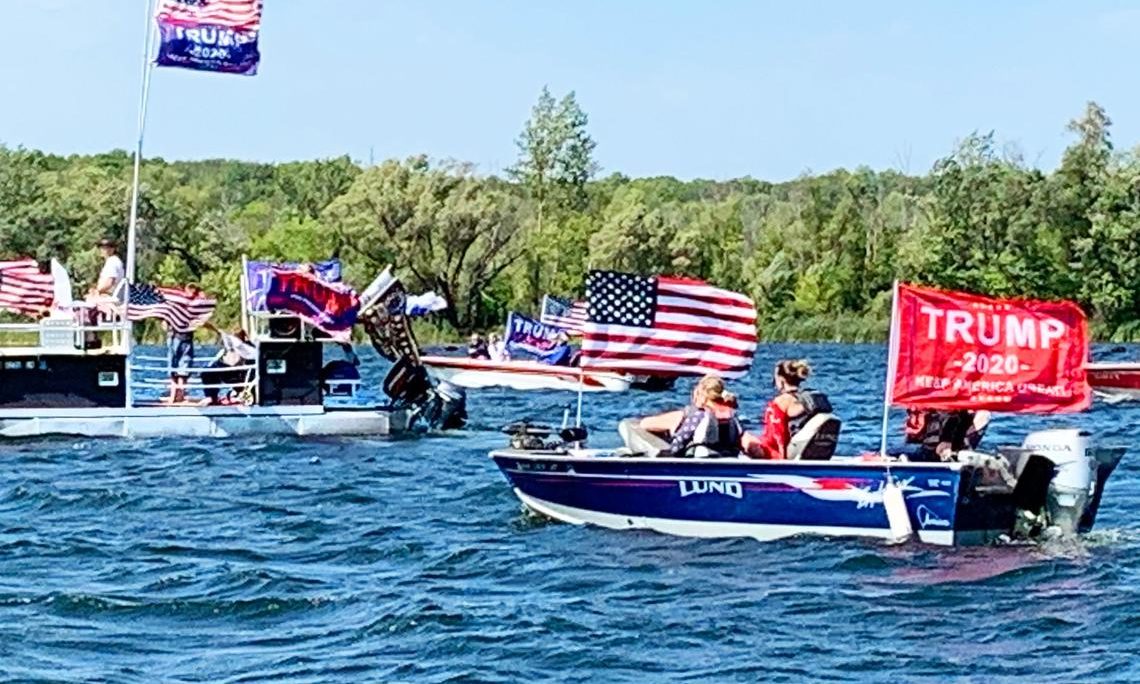 As Election Day draws near, Alabama Republicans are excited about promoting the re-election of Donald J. Trump as President and the election of Tommy Tuberville for U.S. Senate. This weekend two pro-President Trump events are happening in the state. There will be a truck parade from Ashland to Phenix City on Saturday sponsored by the Clay County Republican Party, while there will also be a boat parade on Wilson Lake in the Shoals sponsored by the Colbert County Republican Party on Sunday.
The pickup trucks will assemble at the Ashland Industrial Park in Clay County, 8240 Hwy 9, Ashland. There is a pre-departure rally at 10:00 a.m. central standard time. The trucks will depart at 11:00 a.m. and then proceed on a parade route that will take them into the bitterly contested swing state of Georgia. The Trump Pickup Parade will wind through east Alabama and West Georgia traveling through LaGrange and Columbus before concluding near the Alabama/Georgia line in Phenix City, 332 Woodland Drive, Phenix City at approximately 2:00 p.m. central time. Speakers will begin at 3:00. Trump flags will be on sale at the event.
The Phenix Motorsports Park will be hosting what sponsor hope could possibly the world's largest Pickup Tuck parade in U.S. history that is routing over 50 mile through Georgia in effort to "pickup" President Trump's numbers in GA.
A number dignitaries have been invited to address the Phenix City rally, including Coach Tuberville. Former State Sen. Shadrack McGill, Trump Victory Finance Committee member former State Rep. Perry O. Hooper Jr., and Paul Wellborn, the President and CEO of the largest Family owned Kitchen Cabinet manufacture in the USA are among the featured speakers who have committed to speak at the event.
Entertainment will be provided by: Charity Bowden, an up and coming country music singer who was the runner up on "The Voice". Charity will sing 'I am Proud to be an American' as well as songs from her Voice performances. The McGill Girls will also perform. The three beautiful and talented sisters will be singing patriotic songs in three part harmony. Geoff Carlisle, a professional DJ will be keeping the crowd pumped with music and entertainment.
Following the speakers and the entertainment there will Trump truck-vs- Joe Bidden truck races down the drag strip for the finale.
The Northwest Alabama boat parade will be on Sunday. The boats will gather at 2:00 p.m. near Turtle Point and then the flotilla will parade around the open waters of Wilson Lake til 3_00 p.m.. There will be a contest for best decorated Trump boats.
Trump supporters have held a number of large boat parades across the state to show their support for the re-election of Pres. Trump.
Boat parade sponsors say that this parade will be: pro-American, pro-law enforcement, pro-military.