Republican Super Majority Rolls on Education Budget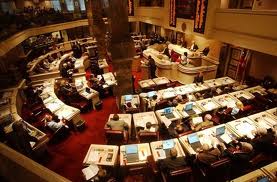 By Brandon Moseley
Alabama Political Reporter
Democratic members of the Alabama House of Representatives had planned to introduce several amendments to the House Education Trust Fund Budget. They even offered to substitute the House GOP Caucus budget, with the budget that Alabama Governor Robert Bentley (R) had sent to the legislature. Speaker of the House Mike Hubbard (R) from Auburn and the House Republican leadership knew this and were prepared.
House Minority Leader Craig Ford (D) from Gadsden said in a written statement, "The Republicans refused to allow amendments to be brought up. They did everything they could to avoid having to vote on an amendment from House
Democrats to give educators a pay raise. That is not leadership. That is cowardice!"
Speaker Mike Hubbard said on Facebook, "The status quo doesn't like change. The special interests don't like to lose power. But I'm not willing to back down."
Representative Christopher John England (D) from Tuscaloosa said on Facebook, "Seriously thought about this my entire drive home. Let's clear something up. There was no "debate" of the Education Trust Fund today. Republicans basically talked about it for a couple of hours. Then, I guess they got tired of hearing themselves talk so they clotured and shut themselves up. Afterwards, some of the same Republicans voted against the budget. I suspect they voted cloture before Democrats could offer an amendment to give a two percent pay raise to teachers. Who wants to go on record voting against a pay raise for teachers during an election year, right?"
Rep, Ford said, "The Republicans found a million dollars to study 'weed' at UAB but they couldn't find the money to pay for paper towels and Kleenexes in the classroom. They found $2.25 million for an unnecessary liability insurance program but they couldn't find the money to give our educators and retirees a basic cost-of-living pay raise. This budget actually cuts educators' pay by $500 every year!  We have asked our educators to do more with less and for less money. But instead of giving educators a pay raise, this budget cuts their pay. This budget shows that our educators are not a priority for the Republicans in the Alabama legislature."
Rep. England wrote, "After the Republican Supermajority voted to invoke cloture, the House just passed the Education Trust Fund budget by a vote of 51-47 with two abstentions. Now, there are three different versions of the budget. The Governor's budget fully funded PEEHIP and gave teachers a 2% increase. The Senate version did not fully fund PEEHIP but gave teachers a 1% bonus. The House version does not give an increase at all but attempts to fully fund PEEHIP. If the Senate does not accept the changes the House made, then the budget will go to a conference committee. After a final version of the bill comes out of the conference committee, if that becomes necessary, it will go to the Governor. At that point, the Governor has the option of either signing the budget bill or vetoing it. Bottom line, since I personally believe that the priorities are wrong, I voted against it. Terrible, terrible budget."
Rep. Mack Butler (R) from Rainbow City said on Facebook, "Here is a brief synopsis of the budget. Total of 5.9 billion. Total funds to peehip with fed match 48 million. PEEHIP has over 1 billion in reserves. 75 million increase is due to Obamacare. Increases going into the classroom. Hiring more than 400 new teachers by increasing the divisors by 1%. Increasing 5.7 million for textbooks. Funding other current expense (oce) 14.7 million. This will allow local boards the ability to decide the use of these funds. 8.7 million in increased funding for transportation. 605k increase in funding for classroom supplies. Pre K will receive 10 million in additional funding. To ensure that Alabama high school graduates are prepared for a college or career the career technical dual enrollment program will receive an additional 6 million."
Speaker Hubbard said that this was a, "…commonsense, fiscally conservative budget…This legislation protects teachers from massive premium increases caused by Obamacare and increases funding for schools, the hiring of 400 new teachers, and for our nationally recognized Pre-K program."
The State has struggled with slow growth in revenues following the disaster that was the 2008-2009 Great Recession.  Low wage and job growth and an underperforming real estate market has led to slow increases in tax revenues making it difficult if not impossible for budgets to include such things as Cost Of Living Adjustments (COLAs) for teachers and State employees.
Mazda, Toyota invest additional $830 million in joint Huntsville plant
The additional investment into the plant, which is to produce new SUV's for both car companies, is for new manufacturing technologies to the production line and additional training for the 4,000 or so expected workers.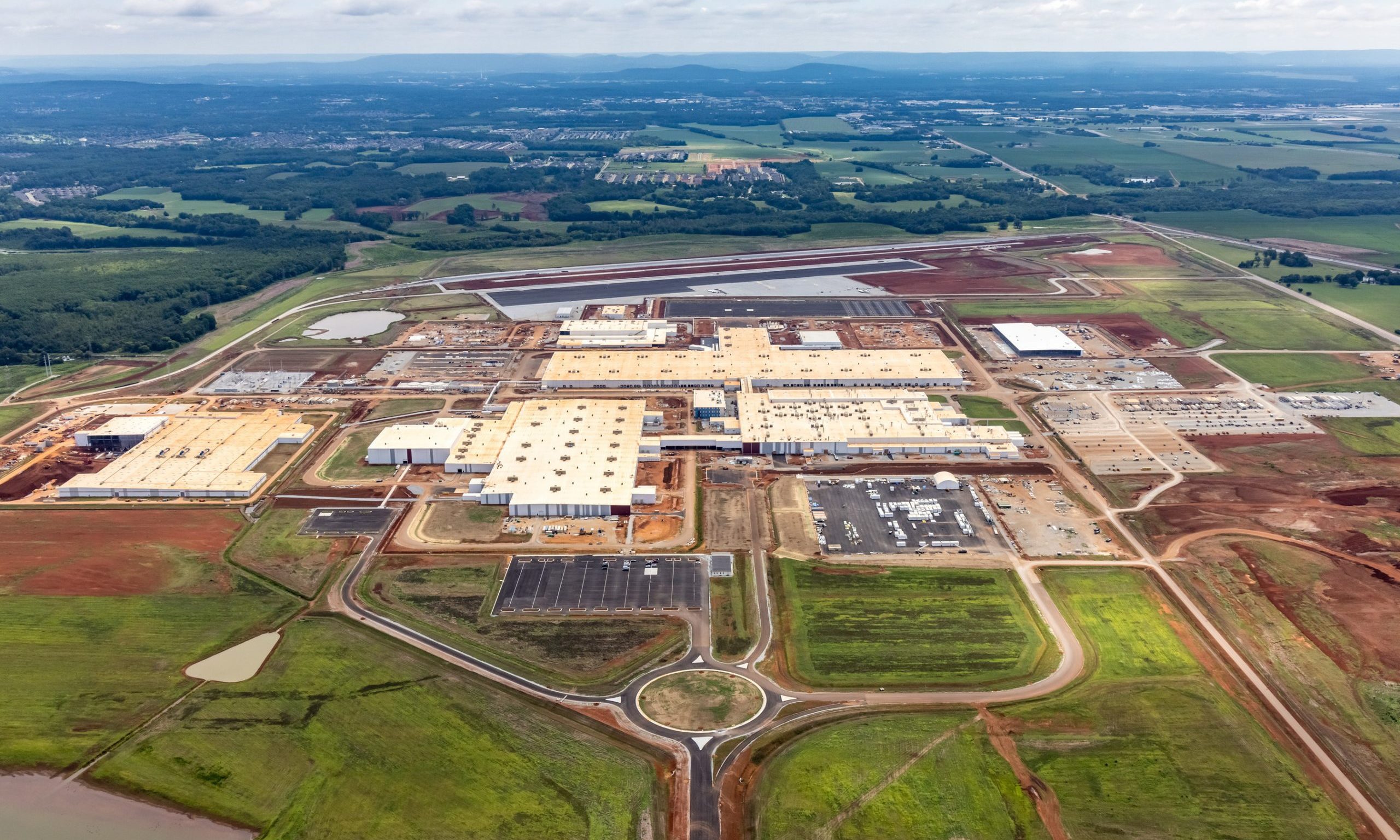 Gov. Kay Ivey on Thursday announced an additional $830 million investment in Mazda Motor Corp. and Toyota Motor Corp.'s joint manufacturing venture, Mazda Toyota Manufacturing, in Huntsville. 
The additional investment into the plant, which is to produce new SUV's for both car companies, is for new manufacturing technologies to the production line and additional training for the 4,000 or so expected workers, according to a press release from Ivey's office. 
"Toyota's presence in Alabama continues to build excitement about future opportunities that lie ahead, both for our economy and for the residents of our great state," Ivey said in a statement. "Mazda and Toyota's increased commitment to the development of this manufacturing plant reiterates their belief in the future of manufacturing in America and the potential for the state of Alabama to be an economic leader in the wake of unprecedented economic change.
The additional $830 million brings the total investment in the project to $2.311 billion and will allow for production line modifications for both of the new models. Once complete, the facility is slated to be able to produce up to 150,000 of a future Mazda crossover model and up to 150,000 of the Toyota SUVs annually. 
The joint venture has already hired approximately 600 of the planned 4,000 new workers, and the companies expect to begin accepting applications again later this year.
"Mazda Toyota Manufacturing is proud to call Alabama home. Through strong support from our state and local partners, we have been able to further incorporate cutting-edge manufacturing technologies, provide world-class training for team members and develop the highest quality production processes," said Mark Brazeal, vice president of administration at MTM, in a statement. "As we prepare for the start of production next year, we look forward to developing our future workforce and serving as a hometown company for many years to come."
Construction on the Huntsville plant is ongoing, with 75 to 100 percent completion on roofing, siding, floor slabs, ductwork, fire protection and electrical, according to the press release. 
"This newest investment by our partners at Mazda Toyota Manufacturing shows the company's continued confidence in the ability of our community to provide a strong, skilled workforce to meet the demands for quality and reliability," Huntsville Mayor Tommy Battle said in a statement. "We look forward to the day when the first vehicles roll off the line."
"We are excited to learn of this additional investment being made by Mazda Toyota Manufacturing," Limestone County Commission Chairman Colin Daly said in a statement. "We continue to be grateful to MTM for their belief in our community and look forward to our partnership with them for many years to co
Greg Canfield, Secretary of the Alabama Department of Commerce, said the new investment will magnify the economic impact of a project that is poised to transform the North Alabama region.
"With this enhanced investment, Mazda Toyota Manufacturing USA is adding new technology and capabilities to a manufacturing facility that was already designed to be one of the most efficient factories in the automotive industry," Canfield said in a statement. "We're confident that the groundbreaking collaboration between Mazda and Toyota will drive growth not only for the companies but also for North Alabama for generations."