Freeman Gets Endorsement of Associated General Contractors of Alabama PAC
By Brandon Moseley
Alabama Political Reporter
The Alabama chapter of the Associated General Contractors (AGC) Political Action Committee has announced they are supporting Joe Freeman (R) for Alabama House of Representatives District 44.
The Director of Government Affairs for the AGC, Chris Williams said "Joe Freeman's background in finance and knowledge of State government will represent the people of District 44 well. The eastern area of Jefferson County is experiencing rapid growth. Our members have projects throughout the area. It's important for the AGC to support candidates that understand our motto of Skill, Responsibility and Integrity means everything to us."
Joe Freeman said, "It's a real honor to have the strength of the AGC supporting my campaign. Contractors are the backbone of the Alabama economy."
The District 44 seat has long been held by Representative Arthur Payne (R) from Trussville. Rep. Payne announced that he is retiring at the end of this terms so House District 44 will be an open seat in the 2014 election. House District 44 includes the Trussville and Clay areas of eastern Jefferson County.
On Thursday, February 20, Joe Freeman addressed the Rainy Day Patriots at their candidate's form. Freeman said, "What this district needs is someone who is willing to fight." Freeman denounced the reckless spending and outright corruption which has resulted in Alabama's most populous county, Jefferson, finding itself with $4.19 billion in Jefferson County debt.
Freeman said, "What I do for a living is investment banking I am in the bond business." Freeman said that those debts were run up because, "No one was willing to fight." In 2008 Larry Langford was talking about 100 years of bond payment.
"You guys are paying the mortgage on those big promises." Freeman said that their children will be paying for the corruption that occurred that led to the massive run-up in debts and the subsequent corruption convictions of numerous Jefferson County Commissioners.
Freeman said, "I have a long history of fighting for things…Somebody has got to carry the flag down there," (Montgomery) and pledged, if elected, to fight hard to overturn the controversial Common Core standards adopted by the Alabama State school board.
The Alabama chapter of the Associated General Contractors is an 84-year-old organization of qualified construction contractors and industry-related companies dedicated to skill, integrity and responsibility. The Association provides broad influence and a full range of services satisfying the needs and concerns of its members, partners and the industry, thereby improving the quality of construction and protecting the public interest.
The seat, long held by Representative Arthur Payne, will be open after his retirement this legislative session.
Attorney, John Amari and Trussville School Board Vice President Danny Garrett have also both qualified as Republican candidates for the House District 44 seat.
Slow absentee voting in Tuscaloosa sparks outrage, possible legal action
Among the issues were incredibly long lines that left some voters waiting more than five hours and an inefficient process that managed to take in fewer than 100 absentee ballots in six hours.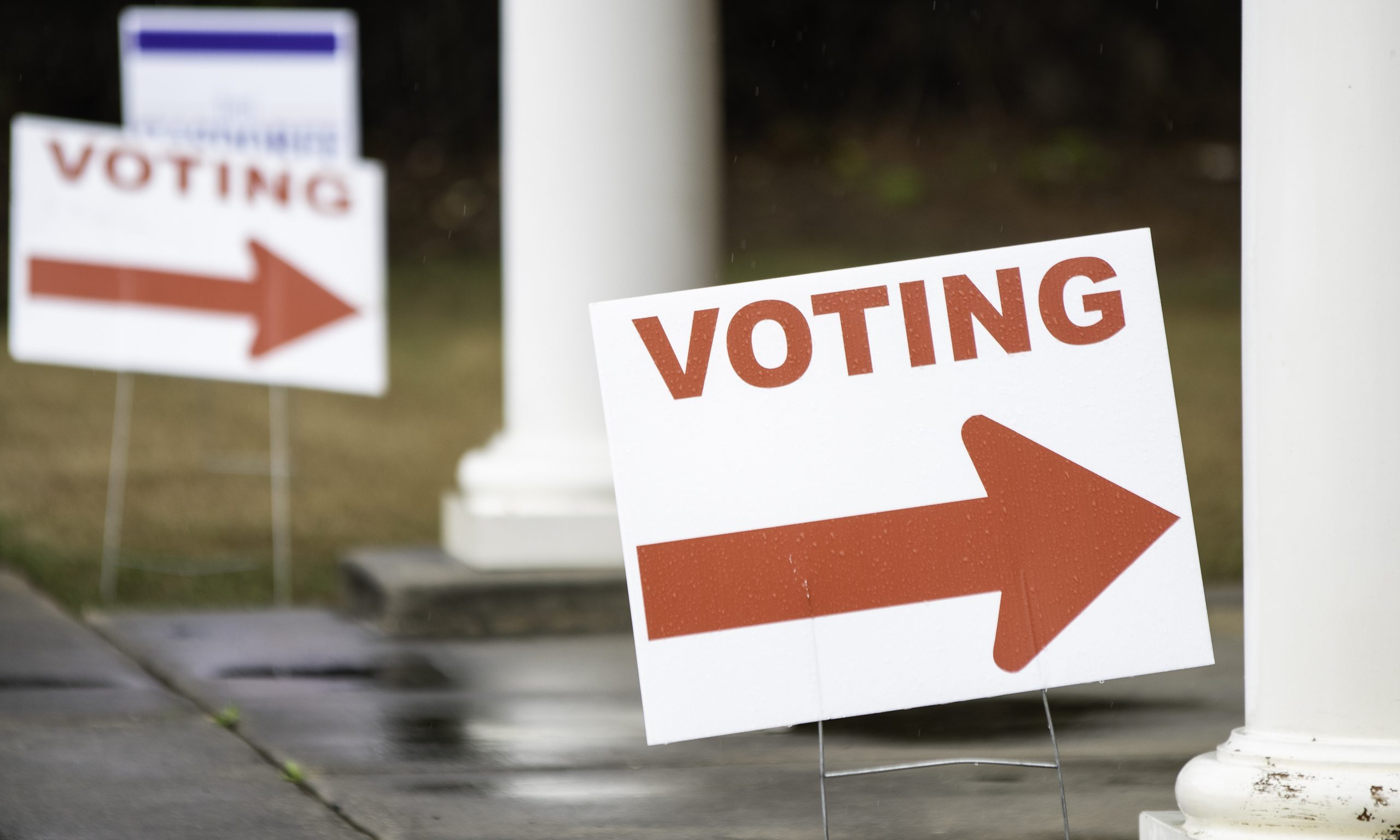 Long lines and slow absentee ballot processing in Tuscaloosa County have left voters outraged and incumbent Sen. Doug Jones's campaign threatening legal action. 
On Wednesday, Jones's campaign attorney, Adam Plant, sent a letter to Tuscaloosa County Circuit Clerk Magaria Bobo, outlining a number of issues with ongoing absentee voting and promising to take legal action if Bobo doesn't improve the process on the final day, Friday. Among the issues documented by Plant were incredibly long lines that left some voters waiting more than five hours and an inefficient process that managed to take in fewer than 100 absentee ballots in six hours. 
Additionally, Plant noted that Bobo has hired her family members to help process absentee ballots and at least one family member had made disparaging remarks on social media about voters. 
"You and those acting on your behalf are suppressing the vote of qualified Alabama voters," Plant wrote in the letter. "If you are unable or unwilling to execute your duties competently, and allow Tuscaloosa voters to exercise their voting rights without undue burdens, we will take further action."
In an interview with the Montgomery Advertiser on Wednesday, Bobo noted that her office had received more than 13,000 requests for absentee ballots — a remarkable uptick from the 3,000 or so her office usually receives — and there had been problems in managing that number of ballots while also adhering to social distancing guidelines within the office. 
However, as Plant's letter notes, the massive increase in absentee ballots for this election shouldn't have been a surprise. Also, Secretary of State John Merrill had made additional funds available to absentee managers to facilitate hiring extra staff, purchasing additional computers and staying open for longer hours to accommodate the anticipated increase. 
In a press release on Wednesday, the Alabama Democratic Party criticized Bobo and her family members, and the release included screenshots of Facebook posts from Bobo's daughter lashing out at voters who complained about the long wait times. 
"No voter should have to wait in line for hours to exercise their rights," said ADP executive director Wade Perry. "We should leverage every tool we have to make voting easier, not harder. Also, it should go without saying that election workers should not insult the very people they are employed to serve. If Ms. Bobo is incapable of processing voters quickly, someone else needs to do the job."