Republican Assembly Endorses Bentley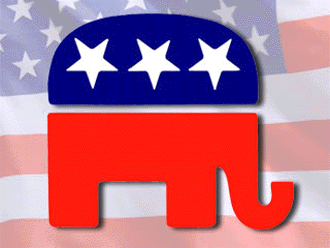 By Brandon Moseley
Alabama Political Reporter
On Saturday, March 29 the Alabama Republican Assembly met to hear from candidates and to make their official endorsements for the 2014 Republican Primary.  The Alabama Republican Assembly announced their decisions in a written statement on Sunday.
The Republican Assembly endorsed Alabama Governor Robert Bentley (R) for another term as Governor.  Bentley faces both Republican primary opponents and a Democrat in the general election.
The conservative group also endorsed Kathy Peterson (R) for Public Service Commissioner Place #1.
The Alabama Republican Assembly President, Don Wallace, said on Facebook, "Mrs. Peterson received the unanimous endorsement of delegates from around the state for the June primary."  Kathy is running for Public Service Commission Place #1 versus appointed incumbent Jeremy Oden (R).  Kathy Peterson is a retired business person and staunch conservative from Shelby County.  She ran for PSC President in 2012.
Don Wallace said that Mrs Eunie Smith, a long time champion for conservative values with Eagle Forum, spoke on behalf of Betty Peters for State School Board District 2.  Don Wallace said on Facebook, "Mrs. Peters was endorsed by the Alabama Republican Assembly for re-election. Mrs. Patricia McGriff was also endorsed over Cynthia McCarty for State School Board in District 6. We thank all of the candidates and delegates that participated and their passion for Alabama to have our own education standards not beholden to the federal department of education in Washington DC headed by Obama's liberal education secretary Arne Duncan."  Peters (R) is an outspoken opponent of the controversial Common Core Standards.  Because of that stance the Alabama Business Council is targeting her in the Republican Primary.
In the race for State Auditor, the Alabama Republican Assembly endorsed Jim Zeigler (R).  Jim Zeigler said that he is a Christian Conservative who favors smaller government.  The committee had appeared divided on whether to support Zeigler or Dale Peterson until Peterson made the motion before the Alabama Republican Assembly to endorse opponent, Jim Zeigler.  The conservative group agreed and endorsed Zeigler.
Peterson (R) said he was avoiding a split in the conservative vote.  Peterson said that he and Zeigler both wear the conservative mantel.  Peterson and Zeigler are running against two candidates which Peterson described as "Montgomery establishment candidates."  Those are retiree Hobbie Sealy of Montgomery, an appointee as assistant conservation commissioner by then-Governor Bob Riley, and Adam Thompson of Montgomery, an employee of the Secretary of State who is endorsed by the Business Council of Alabama and other groups.
Dale Peterson is a former businessman, a former farmer, a Vietnam Veteran Marine, a former law enforcement officer, and a livestock judge who currently owns a llama ranch in Shelby County.  Peterson ran unsuccessfully for Commissioner of Agriculture and Industries in 2010.  Jim Zeigler (R) from Mobile is an elder care attorney, a longtime conservative activist and is a former Public Service Commissioner.
The Republican primary is June 3rd and the runoff, if necessary, would be July 15.  The winner faces Alabama Democratic Party nominee, Miranda Joseph, in the November general election.  Joseph is a certified internal auditor who was the Democratic nominee for Auditor in 2010, but lost to incumbent Republican Samantha Shaw.  Shaw is retiring.
The Alabama Republican Assembly is a statewide conservative group that calls itself "the conscience of the Republican Party."  They met Saturday at Hoover Tactical Firearms.
The Alabama Republican Assembly also endorsed Rick Needham for Sheriff of Shelby County.  Rick Needham told 'The Alabama Political Reporter' that he has pledged to be a constitutional sheriff.  Under his leadership, the Shelby County Sheriff's Department won't be participating in any gun registration and will not be assisting federal authorities with any door to door gun confiscations.  Needham said that he opposes the "warrior cop" attitude that some law enforcement members have at times exhibited.
Alabama Republican Assembly National Delegate and Social Media Secretary Jennifer Montrose told 'The Alabama Political Reporter' that the group will meet again in May to decide who they are endorsing in other races including: Congressional District 6, Secretary of State, and Public Service Commissioner Place #2.
Public Service Commission candidates Jonathon Barbee and Phillip Brown, Auditor candidate Hobbie Sealy, House District 46 candidate Pamela Blackmore Jenkins, Secretary of State Candidate John Merrill, Sixth District Congressional Candidates Scott Beason and Tom Vigneulle were also present as well as other candidates.
State Senator Scott Beason (R) from Gardendale said that he was running for Congress in the Sixth Congressional District and that he is just as passionate now about the issues and when he first ran for office.  Beason said that he has stood up for and fought for the Second Amendment and against Common Core.  Sen. Beason is presently carrying legislation supported by Bama Carry to allow Alabama residents carry their guns in their cars without a concealed carry permit.
Beason pledged that if he is sent to he would fight for conservative ideals.
Tom Vigneulle said, "I am asking for your vote.  I am the small business candidate in this race." "We need businessmen in Washington in DC who will follow their budget."  Vigneulle said that the federal government borrowed $10 billion to fight World War I and have not paid one penny of that back."  Vigneule said that his company, Royal Bedding Manufacturing in Pelham, is debt free.  "I own a Farm in Wilsonville and it is debt free.  The cattle on that farm are debt free."  "We don't need to pass any more rules and laws.  We need to get rid of a lot of them.
Vigneulle said, "Obama promised Hope and Change. He hasn't delivered. His failed economic policies have crushed the entrepreneurial spirit. More Alabamians are losing their jobs."
"It's time for a businessman who will work faithfully to restore the promises found in the Constitution. Together we can restore America."
Jonathon Barbee (R) is running for PSC Place # 2.  Barbee said that he just got married to wife Joann, whom he introduced.  Barbee warned that the Obama administration is using the IRS and EPA to stand against all of us."  "We have to stand against them and fight."  Barbee talked with one power plant construction manager who told him that that plant is $12 million over budget because of EPA and the regulations put on them.
Phillip Brown (R) said, "I am running for the PSC place 2."  "Growing up in South Alabama as the 10th out of 12 kids I know how to deal with a conservative budget.  "We are facing a real serious situation in Alabama as we are trying to deal with the environmental lobby and the federal government overreach."  Brown warned that the federal government is trying to cripple our economy so we will have to depend on them.
Jennifer Montrose told 'The Alabama Political Reporter' that they are trying to grow back the strength of the Assembly in Alabama.  Sharon Angle (R) from Nevada is the new National Republican Assembly President.
Prosecution accepts misdemeanor plea in high-profile environmental administrator's case 
The plea deal came shortly before Jefferson County Circuit Court Judge Stephen C. Wallace was to hear arguments on selective and vindictive prosecution.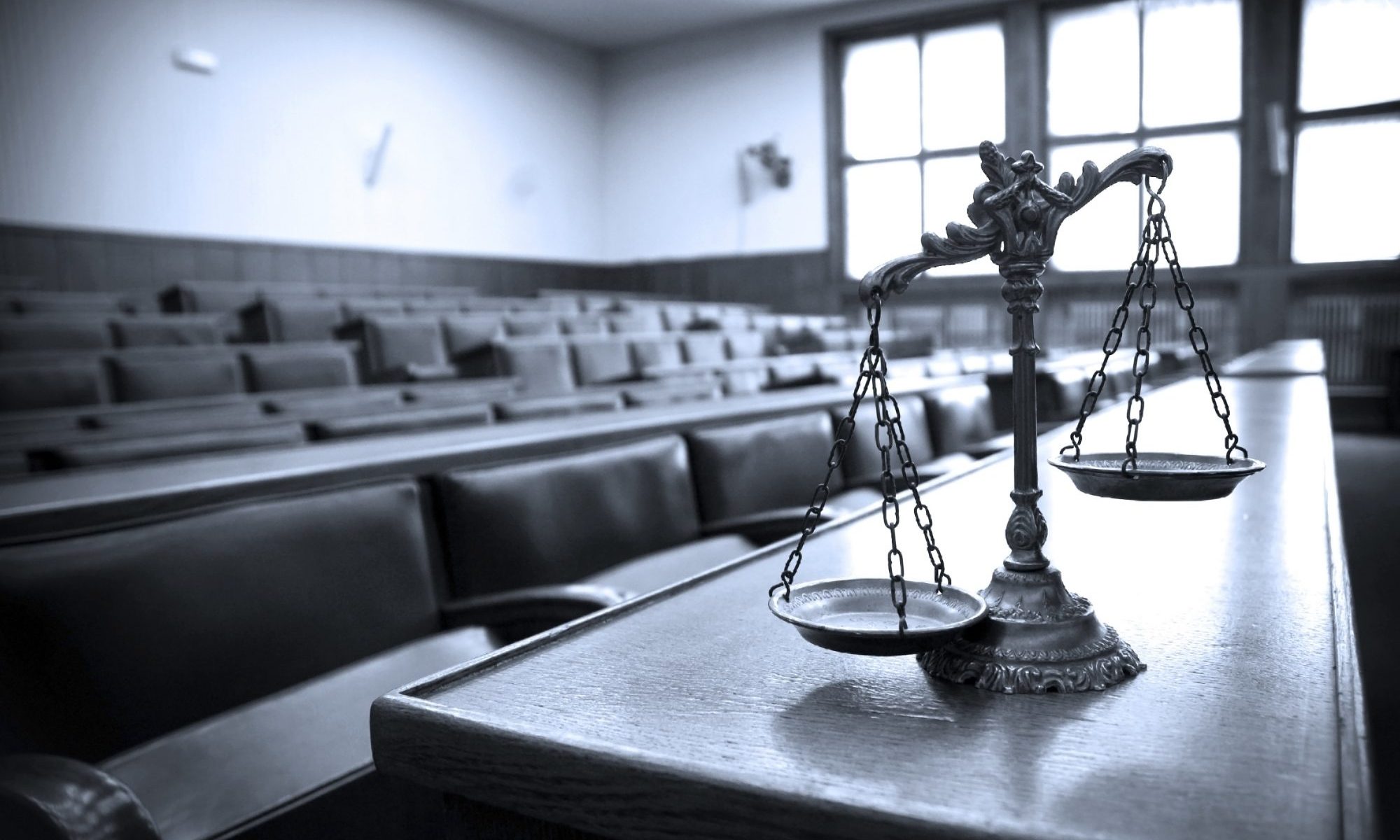 Almost two years ago, Trump administration EPA Region 4 Administrator Onis "Trey" Glenn III was charged with more than a dozen state felony ethics violations. On Monday, he pleaded guilty to three misdemeanor charges after reaching a plea agreement with the prosecution.
The plea deal came shortly before Jefferson County Circuit Court Judge Stephen C. Wallace was to hear arguments on selective and vindictive prosecution.
According to a statement from the Ethics Commission at the time, Glenn, along with former Alabama Environmental Management Commissioner Scott Phillips, was charged after a Jefferson County grand jury returned indictments against the two on Nov. 9, 2018, according to a statement from the Ethics Commission.
Rather than moving forward with the case, prosecutors dropped the felony charges against Glenn. They opted to reach an agreement to accept a plea on three counts of "unintentional" violations of the ethics code. Glenn received a two-year suspended sentence for his actions.
"In the interest of efficiency, we were pleased to take advantage of the opportunity to resolve this matter," Glenn's attorney Matt Hart told APR when reached for comment. "My client pleaded to unintentional, misdemeanor violations of the ethics law, and the matter is concluded."
Questions surround the prosecution's decision to settle the case for a confession to minor offensives in such a high profile case. Still, from the beginning, the case was marred by allegations that the Alabama Ethics Commission's lawyers had mishandled the investigation and indictments.
Indictments against Glenn and Phillips were reported by AL.com even before the pair was arrested or served with the indictments. In AL.com's report, Ethics Commission Executive Director Tom Albritton said that then-Jefferson County District Attorney Mike Anderton had requested the Ethics Commission help indict the two men.
As first reported by APR, shortly after Glenn and Phillips' indictments, Albritton and his team's actions raised serious questions about the process that led to charges against the two men. APR reported that Albritton and Ethics Commission lawyer Cynthia Propst Raulston approached Anderton, and he did not request help with the case from the commission, as was reported in AL.com.
Later, APR confirmed that the Ethics Commission approached Anderton, contradicting Albritton's public statement. In a sworn statement given on Feb. 9, 2019, Anderton said it was Ethics Commission lawyers who approached him, as first reported by APR in November of last year.
According to Anderton, in the fall of 2018, Propst Raulston approached him because "she had a case she wanted to present to the Jefferson County Grand Jury."
He further states, "I told Ms. Raulston that I would facilitate her appearance before the grand jury but that my office did not have the resources to support her case. I also told her that she would have to prosecute the case herself."
These and other aberrations came into sharper focus when Hart — the state's most famous prosecutor of his generation turned defense attorney — began diving into the particulars of the prosecution's case.
Glenn's defense argued from the start that procedural process was circumvented when Albritton and Propst Raulston took the complaint directly to a grand jury rather than the Ethics Commission as prescribed by the Legislature.
An ethics commissioner told APR privately that the commission was never informed about a complaint against the two men, nor was the investigation.
According to internal sources, actions taken by Albritton and Propst Raulston created turmoil at the commission and raised a question about who would prosecute the case on the state's behalf.
During the process, Albritton, Propst Raulston, and other attorneys for the commission asked the attorney general's office to take over the case; however, according to sources within the office, the AG turned them down after a review found "statutory problems" with how the case against Glenn and Phillips was handled.
In a motion to dismiss, the defense said, "In sum, the Ethics Commission Staff trampled Mr. Glenn's rights in obtaining the indictment without giving him his required notice and an opportunity to be heard as required by the Alabama Ethics Act, and then after indictment denied him notice as guaranteed by the Grand Jury Secrecy Act and failed to protect his presumption of innocence as required by the Rules of Professional Conduct."
While not explicitly noted in the motion to dismiss, the relationship between environmental group GASP and the prosecution was a subject that would have been heard in the hearing on selective and vindictive prosecution.
Immediately following Glenn and Phillips' indictment, GASP posted a celebratory tweet, even taking credit for the indictment.
Just so y'all know, Gasp made this possible. We were the ones whose presentation was shared by Glenn and Phillips. We paid for the exhibits in PACER so we could piece this story together. We did the leg work and the organizing. We need your support to keep doing it! https://t.co/5ubmIMciEQ

— GASP (@gaspgroup) November 13, 2018
Former GASP director Stacie Propst is the sister of Ethics Commission lawyer Propst Raulston who presented the case to the Jefferson County grand jury.
While many in the environmental community celebrated Glenn's indictment, the defense argued the prosecution took an illegal short cut to indict him, which denied Glenn due process and amounted to selective and vindictive prosecution.
Monday's plea agreement ended the two-year drama without further exposure as to what happened behind the scene. Phillips's case is still pending.