Republican Assembly Endorses Bentley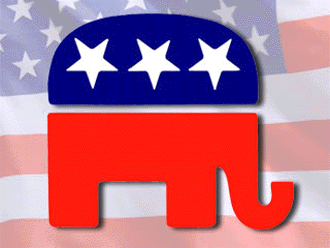 By Brandon Moseley
Alabama Political Reporter
On Saturday, March 29 the Alabama Republican Assembly met to hear from candidates and to make their official endorsements for the 2014 Republican Primary.  The Alabama Republican Assembly announced their decisions in a written statement on Sunday.
The Republican Assembly endorsed Alabama Governor Robert Bentley (R) for another term as Governor.  Bentley faces both Republican primary opponents and a Democrat in the general election.
The conservative group also endorsed Kathy Peterson (R) for Public Service Commissioner Place #1.
The Alabama Republican Assembly President, Don Wallace, said on Facebook, "Mrs. Peterson received the unanimous endorsement of delegates from around the state for the June primary."  Kathy is running for Public Service Commission Place #1 versus appointed incumbent Jeremy Oden (R).  Kathy Peterson is a retired business person and staunch conservative from Shelby County.  She ran for PSC President in 2012.
Don Wallace said that Mrs Eunie Smith, a long time champion for conservative values with Eagle Forum, spoke on behalf of Betty Peters for State School Board District 2.  Don Wallace said on Facebook, "Mrs. Peters was endorsed by the Alabama Republican Assembly for re-election. Mrs. Patricia McGriff was also endorsed over Cynthia McCarty for State School Board in District 6. We thank all of the candidates and delegates that participated and their passion for Alabama to have our own education standards not beholden to the federal department of education in Washington DC headed by Obama's liberal education secretary Arne Duncan."  Peters (R) is an outspoken opponent of the controversial Common Core Standards.  Because of that stance the Alabama Business Council is targeting her in the Republican Primary.
In the race for State Auditor, the Alabama Republican Assembly endorsed Jim Zeigler (R).  Jim Zeigler said that he is a Christian Conservative who favors smaller government.  The committee had appeared divided on whether to support Zeigler or Dale Peterson until Peterson made the motion before the Alabama Republican Assembly to endorse opponent, Jim Zeigler.  The conservative group agreed and endorsed Zeigler.
Peterson (R) said he was avoiding a split in the conservative vote.  Peterson said that he and Zeigler both wear the conservative mantel.  Peterson and Zeigler are running against two candidates which Peterson described as "Montgomery establishment candidates."  Those are retiree Hobbie Sealy of Montgomery, an appointee as assistant conservation commissioner by then-Governor Bob Riley, and Adam Thompson of Montgomery, an employee of the Secretary of State who is endorsed by the Business Council of Alabama and other groups.
Dale Peterson is a former businessman, a former farmer, a Vietnam Veteran Marine, a former law enforcement officer, and a livestock judge who currently owns a llama ranch in Shelby County.  Peterson ran unsuccessfully for Commissioner of Agriculture and Industries in 2010.  Jim Zeigler (R) from Mobile is an elder care attorney, a longtime conservative activist and is a former Public Service Commissioner.
The Republican primary is June 3rd and the runoff, if necessary, would be July 15.  The winner faces Alabama Democratic Party nominee, Miranda Joseph, in the November general election.  Joseph is a certified internal auditor who was the Democratic nominee for Auditor in 2010, but lost to incumbent Republican Samantha Shaw.  Shaw is retiring.
The Alabama Republican Assembly is a statewide conservative group that calls itself "the conscience of the Republican Party."  They met Saturday at Hoover Tactical Firearms.
The Alabama Republican Assembly also endorsed Rick Needham for Sheriff of Shelby County.  Rick Needham told 'The Alabama Political Reporter' that he has pledged to be a constitutional sheriff.  Under his leadership, the Shelby County Sheriff's Department won't be participating in any gun registration and will not be assisting federal authorities with any door to door gun confiscations.  Needham said that he opposes the "warrior cop" attitude that some law enforcement members have at times exhibited.
Alabama Republican Assembly National Delegate and Social Media Secretary Jennifer Montrose told 'The Alabama Political Reporter' that the group will meet again in May to decide who they are endorsing in other races including: Congressional District 6, Secretary of State, and Public Service Commissioner Place #2.
Public Service Commission candidates Jonathon Barbee and Phillip Brown, Auditor candidate Hobbie Sealy, House District 46 candidate Pamela Blackmore Jenkins, Secretary of State Candidate John Merrill, Sixth District Congressional Candidates Scott Beason and Tom Vigneulle were also present as well as other candidates.
State Senator Scott Beason (R) from Gardendale said that he was running for Congress in the Sixth Congressional District and that he is just as passionate now about the issues and when he first ran for office.  Beason said that he has stood up for and fought for the Second Amendment and against Common Core.  Sen. Beason is presently carrying legislation supported by Bama Carry to allow Alabama residents carry their guns in their cars without a concealed carry permit.
Beason pledged that if he is sent to he would fight for conservative ideals.
Tom Vigneulle said, "I am asking for your vote.  I am the small business candidate in this race." "We need businessmen in Washington in DC who will follow their budget."  Vigneulle said that the federal government borrowed $10 billion to fight World War I and have not paid one penny of that back."  Vigneule said that his company, Royal Bedding Manufacturing in Pelham, is debt free.  "I own a Farm in Wilsonville and it is debt free.  The cattle on that farm are debt free."  "We don't need to pass any more rules and laws.  We need to get rid of a lot of them.
Vigneulle said, "Obama promised Hope and Change. He hasn't delivered. His failed economic policies have crushed the entrepreneurial spirit. More Alabamians are losing their jobs."
"It's time for a businessman who will work faithfully to restore the promises found in the Constitution. Together we can restore America."
Jonathon Barbee (R) is running for PSC Place # 2.  Barbee said that he just got married to wife Joann, whom he introduced.  Barbee warned that the Obama administration is using the IRS and EPA to stand against all of us."  "We have to stand against them and fight."  Barbee talked with one power plant construction manager who told him that that plant is $12 million over budget because of EPA and the regulations put on them.
Phillip Brown (R) said, "I am running for the PSC place 2."  "Growing up in South Alabama as the 10th out of 12 kids I know how to deal with a conservative budget.  "We are facing a real serious situation in Alabama as we are trying to deal with the environmental lobby and the federal government overreach."  Brown warned that the federal government is trying to cripple our economy so we will have to depend on them.
Jennifer Montrose told 'The Alabama Political Reporter' that they are trying to grow back the strength of the Assembly in Alabama.  Sharon Angle (R) from Nevada is the new National Republican Assembly President.
Print this piece
Black people over-represented among COVID-19 patients, deaths, UAB doctor says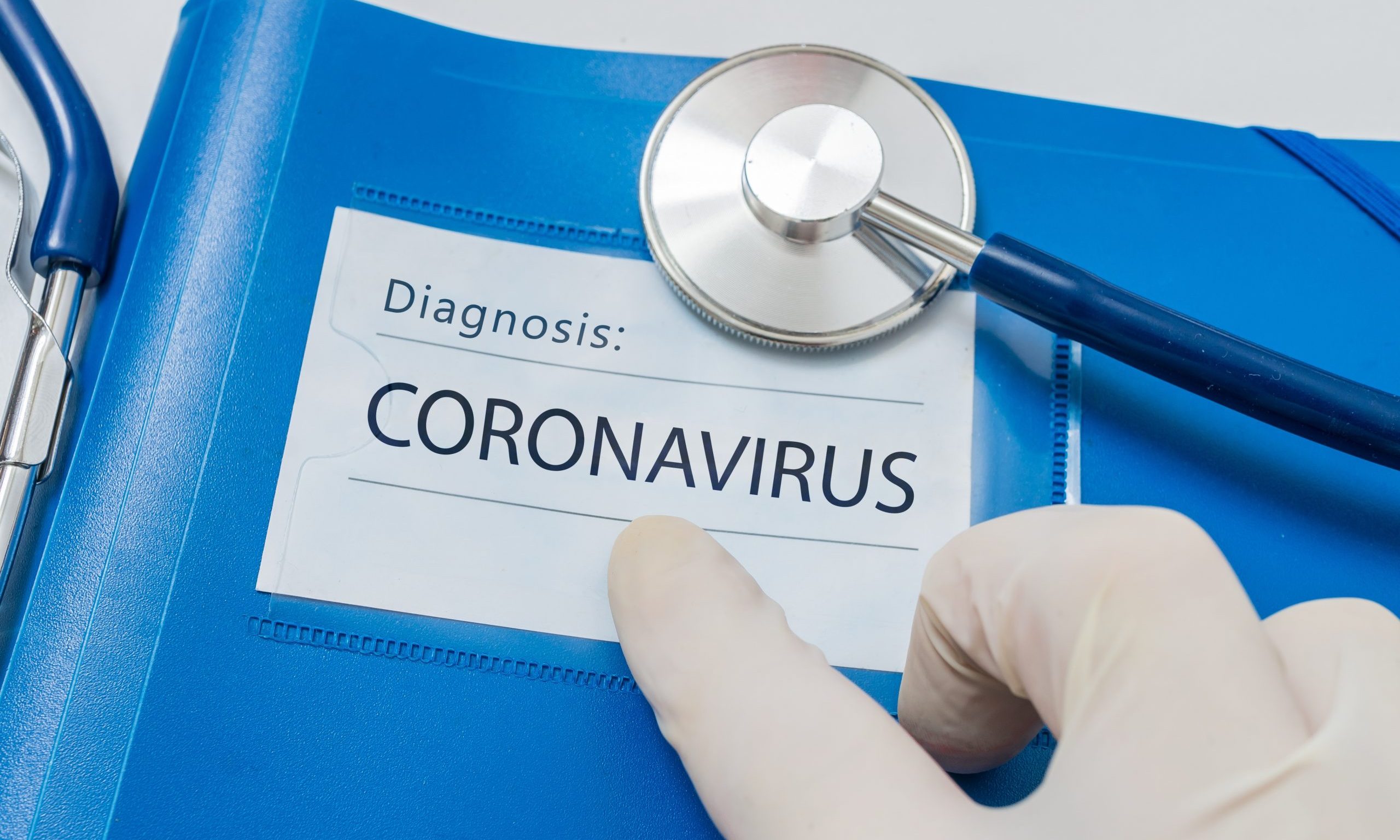 Contrary to rumors, black people aren't immune to the COVID-19 virus, and in some places in the U.S., black people are not only getting the deadly virus in larger numbers but are more likely to die from it, said a physician at University of Alabama at Birmingham.
Dr. Selwyn Vickers, Dean of UAB School of Medicine, was speaking during a Facebook live video on Saturday, the first in what's to be a series of discussions with faith leaders and physicians on the COVID-19 crisis, organized by UAB and the Housing Authority of the Birmingham District.
Vickers said in Milwaukee and Michigan, two places that, unlike most others in the U.S. currently, are keeping track of the racial makeup of COVID-19 patients, black people are overrepresented among the virus's patients.
"In Milwaukee, which is 26 percent African American, 50 percent of the COVID-19 cases happen to be African American," Vickers said.
What's even more troubling, Vickers said, is that even though whites and other races make up 50 percent of Milwaukee's the COVID-19 cases, black people make up 80 percent of the city's deaths from the virus.
"You can hypothesize that they may have some of these chronic illnesses. You could also worry that they just don't get access. They don't get to the hospital as early, and so it's probably multiple reasons," Vickers said.
In Michigan, where just 14 percent of the population is black, nearly 35 percent of the COVID-19 cases are among people, Vickers said.
Even more concerning, he said, is that even though only 14 percent of the population is black, 40 percent of the deaths are among black people.
While the Centers for Disease Control and Prevention does typically track detailed data during a viral outbreak, including the racial makeup of patients, the CDC is not currently releasing such data for COVID-19.
Five members of Congress wrote a letter to the U.S Department of Health and Human Services on March 27 urging the CDC to collect and report data on race among COVID-19 cases.
"The C.D.C. is currently failing to collect and publicly report on the racial and ethnic demographic information of patients tested for and affected by Covid-19. Our concerns echo those from some physicians: that decisions to test individuals for the novel coronavirus may be 'more vulnerable to the implicit biases that every patient and medical professional carry around with them,' potentially causing 'black communities and other underserved groups … [to] disproportionately mis[s] out on getting tested for Covid-19," the letter reads.
Vickers also dispelled a rumor that kids can't get COVID-19.
"Kids can get it, and young people have died from it," Landers said, adding that a young person was treated at UAB for COVID-19. "Kids probably more often are carriers. They don't often get very sick, but they carry the virus, and they can spread it."
What makes COVID-19 so difficult to treat, compared to the regular seasonal flu, VIckers said, is that "there is no therapy we have right now." There are clinical trials in the works, and some drugs are being used, but it's not yet clear how well they're working.
And unlike the regular seasonal flu, COVID-19 is much, much deadlier because it attacks the lower respiratory system, Vickers said. Patients with the novel coronavirus are more likely to be placed on ventilators.
"We have about 60 patients in the hospital who have the diagnosis of coronavirus. If we had in this season 100 patients with the flu in the hospital maybe five or 10 might be on a breathing machine," Vickers said.
With the 60 patients UAB may have at any given time, nearly half of them are on a breathing machine, he said.
"So consequently now, there are a number of deaths, well over 60,000 deaths, in the world. There are 8,000 deaths in America and those numbers will continually climb," Vickers said.
The best way to prevent yourself from getting COVID-19 and form helping spread it to others, is to keep at least six feet of distance from others, Vickers said, and suggested limiting interaction with others to groups of less than five.
"Keeping a distance, covering your mouth and nose with the mask, and trying to make sure every time you touch something clean your hands, Vickers said.
Print this piece