Greg Wren's Prescription for Alabama: A Breakdown
By Lee Hedgepeth
Alabama Political Reporter
Yesterday, Alabama House Representative Greg Wren, R-Montgomery, resigned his office and plead guilty to a misdemeanor public corruption charge in the Montgomery County Courthouse.
Video highlights of Wren's visit to the courthouse can be viewed here.
The charge was centered around actions that Wren took in his official position as an Alabama House Representative.
The story began in February 2012, when American Pharmacy Cooperative Inc., (APCI), a group of 1,200 pharmacies announced a partnership with RxAlly, a much larger National pharmacy conglomerate with around 20,000 members at the time.
A press release form the occasion read, "American Pharmacy Cooperative Inc. (APCI), announced the participation of its 1,200 independent member pharmacies in RxAlly, the first-of-its-kind alliance of more than 20,000 pharmacies nationwide, united to help patients achieve better health through personalized pharmacist care while reducing costs."
"RxAlly was developed to provide a new solution to the critical issues of providing additional access to care and ensuring effective health care spending at a time when prescription medicine misuse is associated with $290 billion in annual costs."
A few months later, and somewhat under the radar, Alabama's Medicaid agency began to study the possibilities of cost savings through changes to PBMs, or Pharmacy Benefit Management (PBM) services. These exploratory studies included the agency receiving presentations from several private PBMs themselves.
In March of 2013, Representative Wren began a consulting contract with RxAlly, offering his services for $8,000 a month. Speaker of the House Mike Hubbard was also confirmed to have had a consulting contract with APCI, though no dollar amounts were disclosed.
A month later, SmartD, a medicare prescription plan owned by RxAlly, was the subject of a scathing expose by the Center for Medicaid and Medicare services:
"A prescription drug plan sponsor's central mission is to provide Medicare enrollees with prescription drug benefits within a framework of Medicare requirements that provide enrollees with a number of protections…"
The expose continues:
"CMS (Center for Medicaid and Medicare services) has determined that Smart failed to provide its enrollees with services and benefits in accordance with CMS requirements. CMS has further determined that Smart's failures pose a serious risk to its current and prospective members' health and safety and therefore is making the sanction effective immediately."
The sanctions mentioned included halting all new Medicare Part D prescription plans under RxAlly's subsidiary, and halting all Medicare advertising.
Despite this, Representative Wren's consulting contract with the organization continued. Even further, the same month that the CMS report was published, Representative Wren officially requested copies of the confidential PBM (Pharmacy Benefit Management) presentations given to the state from the Legislative Fiscal Office, an act that was one of the pivotal moments leading up to this week's events.
The next month, after receiving the requested confidential documents from LFO (Legislative Fiscal Office), Representative Wren sent copies, through a "commercial carrier," to high level management at RxAlly.
Finally, in June of 2013, things came to light when Alabama Political Reporter broke news of certain language – about 23 words in particular – added into the general fund budget that gave a virtual monopoly to one group in the State, the American Pharmacy Cooperative, Inc., and – in turn – its inextricable partner, RxAlly.
"23 words requiring the PBM have a purchasing base of 30 percent locked in Hubbard's client, APCI, as it is the only company that fits the description," our editor Bill Britt reported last year.

"Asked if Hubbard pushed for the PBM language to be added to the bill, Rep. Clouse said he did not recall. 'You know we [Clouse and Hubbard] talk about a lot of things with the budget. I don't remember in particular.' Clouse said he recalled Rep. Greg Wren suggested the passage benefiting APCI. Wren was 'concerned about independent pharmacists and he wanted to add language in there… Greg wanted to put the language in there, so I told him to go ahead and write it up.'"
Most shocking, retrospectively, from our coverage in June of 2013, though, was the following: According to Dennis L. Tumminia, Senior Employee Benefits Consultant Edgewood Partners Insurance Center, "PBM's typically employ a "balloon strategy" in their price negotiations – if you squeeze one element of the pricing matrix another element inevitably "pops" out somewhere else. Ask for a lower administrative fee, for example, and the dispensing fee becomes non-negotiable. Ask for a lower ingredient cost discount and rebates begin to disappear."


Tumminia says that it is important for those seeking contract a PBM understand that, "PBM's utilize a "per script" net revenue model that combines all of the revenue elements. So, if you are going to be successful in your negotiations, you need to understand what those specific revenue elements are. Some PBM revenue elements, like administrative fees, are highly visible. Others, like rebates, are shrouded in confidentiality agreements."
Those "revenue elements….shrouded in confidentiality agreements" now appear to be exactly what Greg Wren admitted to having illegally provided to RxAlly's management.
The same month that the Alabama Political Reporter published the above mentioned article, which can be read here, Representative Wren ended his $8,000 a month contract with RxAlly.
Two months after the story was published and Wren's contract ended, RxAlly, whose SmartD program had been deemed by CMS to be a "risk…..to health and safety," officially closed for good.
"Just over 18 months ago, RxAlly brought together an unprecedented alliance of pharmacies united to help patients achieve better health through personalized pharmacist care while reducing costs," RxAlly's statement on their closure read.
"The RxAlly board of directors has decided to close the company effective August 23, 2013. While we are disappointed in this outcome, we appreciate the progress we made in developing a shared interest in advancing pharmacist care and thank you for your support and belief in our company and our mission."
It should be noted that RxAlly's failed Medicare prescription program, SmartD, was bought by another pharmacy conglomerate, Express Scripts, in September of 2013, just a month after RxAlly closed its doors. Express Scripts currently has lobbyists on Goat Hill, and donated money to Speaker Hubbard's PAC, Storming the State House, as recently as last year.
In any case, outside the Montgomery County Courthouse this week, Representative Wren's attorney said that his client's actions were unintentional, and that he is ready to get it behind him. He also claimed that RxAlly was not affiliated with APCI, and that Representative Wren was not even aware that APCI had business interests in Alabama. The facts tell a different story, than what Anderson claims.
Wren's attorney said that the now-former legislator will cooperate with any testimony needed, saying explicitly that there would likely be more testimony from his client before the Special Grand Jury that has been convening in Lee County, which is, notably, Speaker Hubbard's home.
The full video of the events at the Montgomery County Courthouse this week, including Wren's statement to the press, as well as his lawyers, can be seen here.
Opinion | Inside the Statehouse: Buck's pocket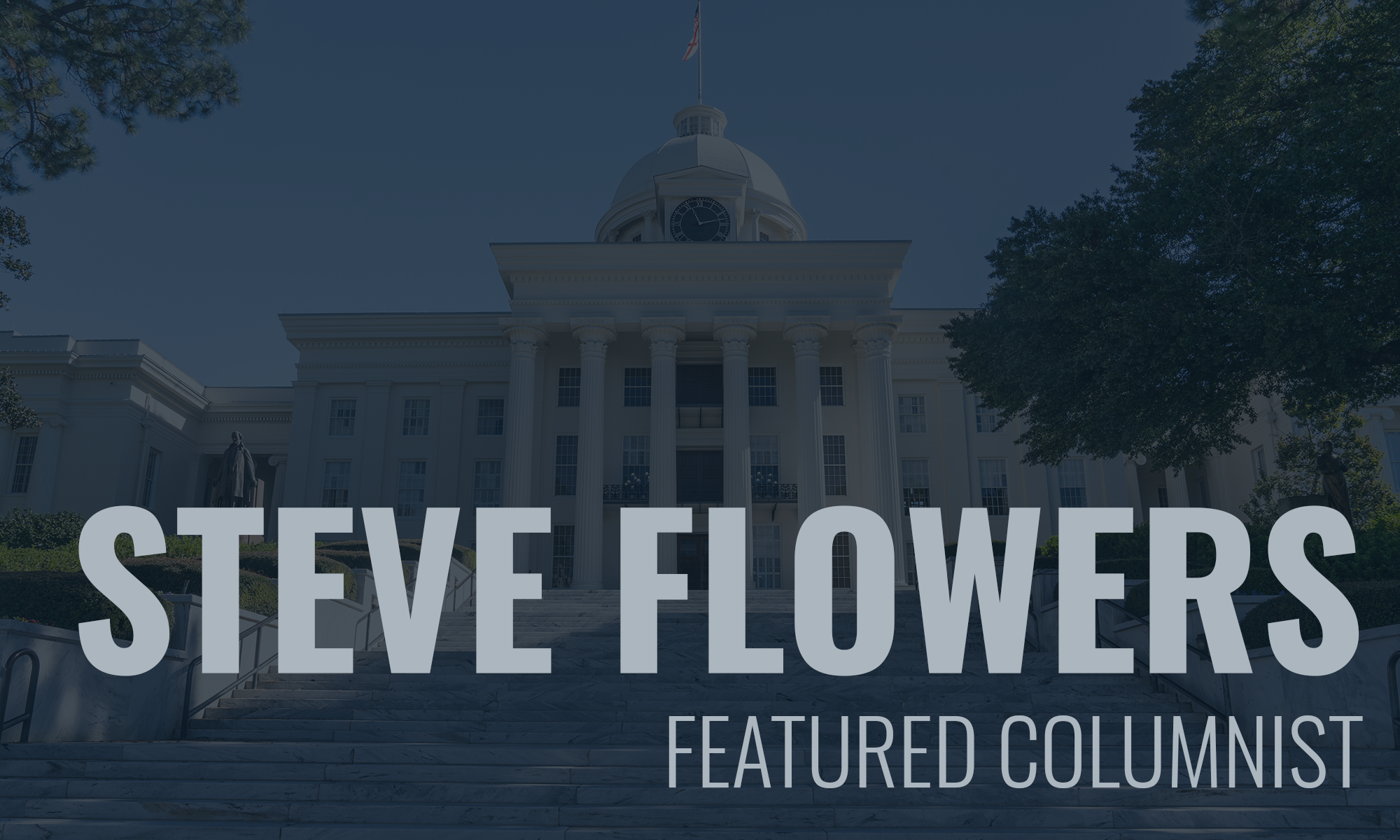 You voted Tuesday on a crowded ballot.
Historically, in Alabama we have voted more heavily in our Governor's race year than in a presidential year. That is probably because we were more interested in the local sheriff and probate judge's races, which run in a gubernatorial year, than who is president. The old adage, "all politics is local," definitely applies here in Alabama.
We not only have a governor's race this year, we have all secondary statewide offices with a good many of them open including Lt. Governor, Attorney General, State Treasurer, Auditor, and two seats on the Public Service Commission. We have five seats on the State Supreme Court, one being Chief Justice. All 140 seats in the Legislature are up for a four-year term. These 35 state Senate seats and 105 House contests are where most of the special interest PAC money will go. And, yes, we have 67 sheriffs and 68 probate judges as well as a lot of circuit judgeships on the ballot.
You may think the campaigning is over. However, some of the above races have resulted in a runoff which will be held on July 17. So get ready, we have six more weeks of campaigning before all the horses are settled on for the sprint in November.
We have a lot of folks headed to Buck's Pocket. Last year after the open Senate seat contest, a young TV reporter for one of the stations I do commentary for asked me about Roy Moore and his loss. I told her ole Moore had gotten on his horse, Sassy, and ridden off into the sunset to Buck's Pocket, which by the way wasn't a long ride from his home in Gallant in Etowah County. She looked at me with a puzzled look. Probably a lot of you are also wondering what I'm talking about when I refer to Buck's Pocket.
For decades, losing political candidates in Alabama have been exiled to Buck's Pocket.  It is uncertain when or how the colloquialism began, but political insiders have used this terminology for at least 60 years.  Alabama author, Winston Groom, wrote a colorful allegorical novel about Alabama politics and he referred to a defeated gubernatorial candidate having to go to Buck's Pocket.  Most observers credit Big Jim Folsom with creating the term.  He would refer to the pilgrimage and ultimate arrival of his opponents to the political purgatory reserved for losing gubernatorial candidates.
This brings me to another contention surrounding Buck's Pocket. Many argue that Buck's Pocket is reserved for losing candidates in the governor's race. Others say Buck's Pocket is the proverbial graveyard for all losing candidates in Alabama.
One thing that all insiders agree on is that once you are sent to Buck's pocket you eat poke salad for every meal. Groom also suggested that you were relegated to this mythical rural resting place forever. However, history has proven that a good many defeated Alabama politicians have risen from the grave and left Buck's Pocket to live another day. Roy Moore may be a good example. He has risen from the grave before. He is only 70, and he may grow weary of eating poke sallet.
Most folks don't know that there really is a Buck's Pocket. Big Jim would campaign extensively in rural North Alabama often one on one on county roads. One day while stumping in the remote Sand Mountain area of DeKalb County he wound up in an area referred to as Buck's Pocket. It was a beautiful and pristine area, but it was sure enough back in the woods. Big Jim who loved the country and loved country folks was said to say that, "I love the country but I sure wouldn't want to be sent to Buck's Pocket to live."
Buck's pocket is now not a mythical place. If you are traveling up the interstate past Gadsden, on the way to Chattanooga, you will see it. There is a Buck's Pocket State Park in DeKalb County, thanks to Big Jim.
So the next time you hear an old timer refer to a defeated candidate as going to Buck's Pocket, you will know what they are talking about.
See you next week.
Steve Flowers is Alabama's leading political columnist. His weekly column appears in over 60 Alabama newspapers. He served 16 years in the state legislature. Steve may be reached at www.steveflowers.us.