Wren Plea Deal Shocks Legislature

By Brandon Moseley
Alabama Political Reporter
Today, longtime incumbent Greg Wren (R) from Montgomery went to a Montgomery courthouse and confessed to his involvement in using his office to enrich himself and possibly other lawmakers. The news shocked his fellow legislators, many of whom would not comment on the record.
Representative Mack Butler (R) from Rainbow City said, "The House has come to order. As I arrived here in Montgomery today I learned of former Rep Greg Wren's plea deal and resignation. Most of us detest corruption and are greatly offended by these actions. I knew as I arrived here last year that even though a great deal had already been done to clean up corruption there was still work to do. Public service is a calling but regrettably a few are listening to the wrong voice as evidenced by this. Numbers 32:23 states be sure your sins will find you out, and Proverbs 22:1 states a good name is more desirable than great riches. If someone is guilty then they shall reap what they have sown and deserve what judgment comes to them."
In a written statement State Senator Paul Sanford (R) from Huntsville said that he ran in 2009 on a platform to clean up corruption amongst elected officials and lobbyists in Montgomery. Sen. Sanford said, "As a newcomer to Alabama politics several years ago, I pledged to fight corruption in state government.  Unfortunately, corruption and abuse of office is alive and well in Alabama government today."
House Minority Leader Craig Ford (D) said in a statement, "I believe Mike Hubbard's own words reflect what is taking place: 'The [state's] ongoing investigation and the subsequent arrest should serve as a referendum on the culture of corruption that has been prevalent in Montgomery' for the past four years."
Sen. Sanford said, "As someone who declined $250,000 from a lobbyist before getting elected, it is unimaginable that any legislator would sell out the people of Alabama for any amount of money.  Obviously, the oath of office means different things to different people in Alabama government."
Rep. Butler said, "If anybody has a chink in their armor I think this would flush them out.  I sure hope so.  If he has any dirt it will soon see the light of day very soon.  He sold out for 24k.  No amount of money would be worth the shame.  For all the good he may have done over all those years I am afraid this is all he will be remembered for.  As I said before in Proverbs 22: A good name is worth more than riches."
Wren's guilty plea is tied to his effort to place 23 words into the State's 2013 General Fund Budget that would have granted a monopoly for the American Pharmacy Cooperative, Inc., (APCI), a Bessemer based company.  Rep. Wren allegedly profited $24,000 from a firm working for APCI, RxAlly.  RxAlly has since been shut down.
APCI would have become the sole provider of pharmaceuticals for the State's $700 million dollar Medicaid program a contract could have been worth hundred's  million.
Wren reportedly said on Sunday, "People will no longer trust their government."  After the two year college scandal, the Seigelman/Scrushy convictions, and the bingo corruption trial most of us long ago stopped trusting government in any form or run by any political party.
The Speaker of the House Mike Hubbard's (R) from Auburn office has not returned our requests for comments.
Attorneys for Speaker Hubbard, J. Mark White and R. Lance Bell, however did say in a release that Wren's resignation do not 'involve or affect' Speaker Hubbard.  "The matters related to Representative Wren's actions today do not involve or affect Speaker Hubbard," and that "Mr. Wren's actions will not stop or affect the work that is left to be done during this legislative session."
White and Bell said, "Speaker Hubbard has never failed to cooperate with any law enforcement authority. Unlike his political opponents, the Speaker respects the need for the legal process to operate free of political influences."  "Speaker Hubbard will continue to focus on the current session of the Alabama Legislature and his work in the House of Representatives."
Speaker Hubbard did say on Facebook, "It's that time of year again. The liberal special interest groups have started spreading lies about conservatives to win elections. I'm not backing down though; I'm still fighting for you."
Wren has pleaded guilty to a misdemeanor ethics violation and agreed to cooperate with state prosecutors.  Wren's attorney, James Anderson, says Wren made an unintentional violation of state ethics law.
Acting Attorney General W. Van Davis said in a statement,
"Citizens of the State of Alabama are entitled to the honest services of those who hold public office. Public servants who violate their oath of office in order to achieve personal gain should expect to be held accountable. Several months ago, I was appointed as Acting Attorney General in a matter involving alleged corruption at high levels of state government. Former Representative Wren's guilty plea, negotiated in light of his acceptance of responsibility and cooperation with the State, marks a significant point in the ongoing investigation. We will continue to enforce the laws of the State of Alabama vigorously and professionally without regard to political affiliation or position."
Birmingham approves $1.3 million contract for real-time crime center technology
Woodfin repeated that facial recognition capabilities will not be used in accordance with the contract.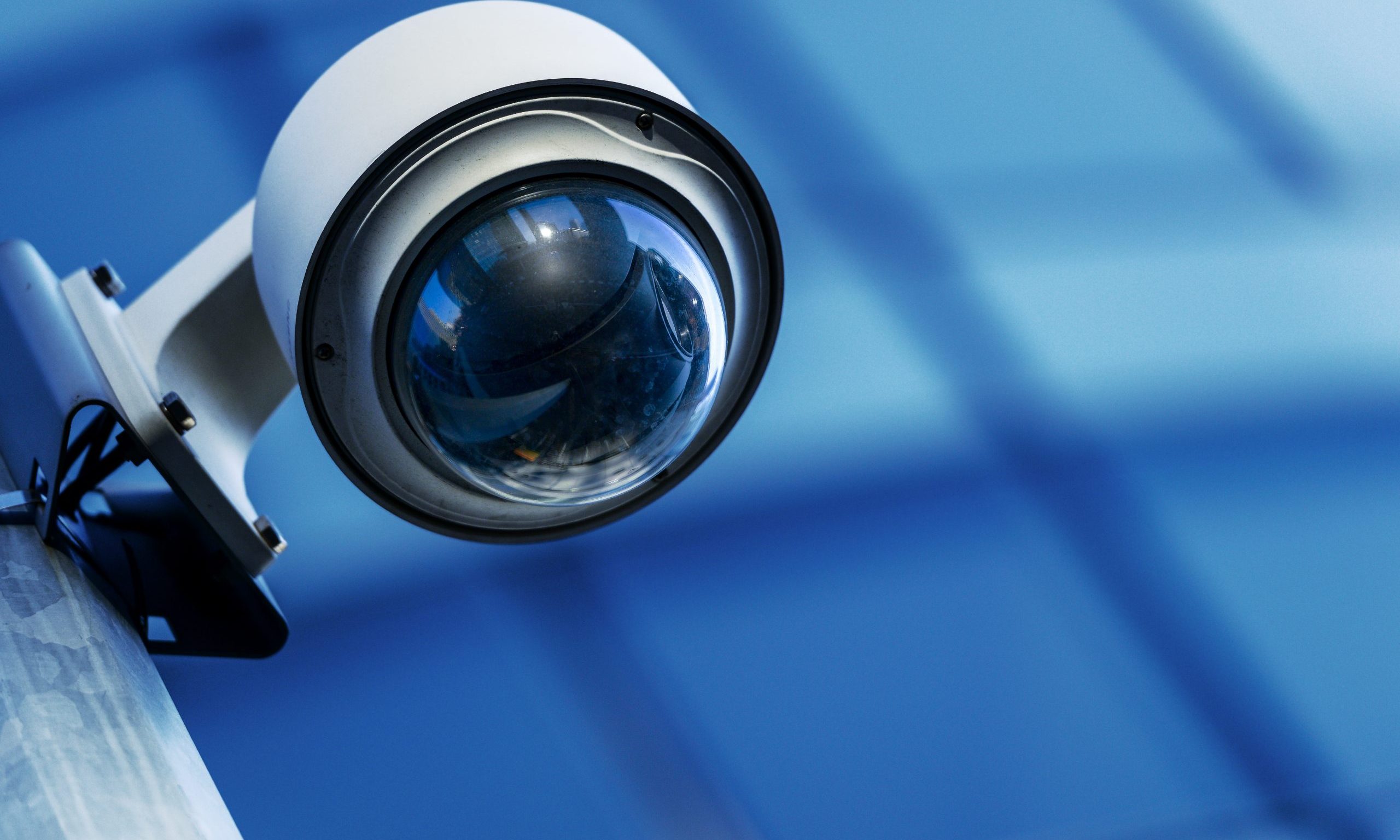 The Birmingham City Council approved a five-year, $1.3 million contract with Motorola this week to provide new technology for the police department's real-time crime center amid unease and public concern over the potential use of facial recognition software within the new systems.
Mayor Randall Woodfin insisted in his remarks made before the council that the new technology is meant to integrate existing hardware and technology inside the real-time crime center. "You're not buying any additional new equipment," he said, "You're buying something to integrate all those systems."
The software suite includes Motorola Solutions's CommandCentral Aware, a system that aggregates video, image and other data information into one interface, and BriefCam, a "video synopsis" system that will further integrate and analyze information from Birmingham's ShotSpotter systems, public cameras and police body cameras.
Briefcam offers facial recognition capabilities, which was the main concern of community members speaking before the council, and the risk that use of the technology could disproportionately affect Black people. Facial recognition technology has a record of racial bias and misidentifies Black people at rates five to 10 times higher than white people.
"Despite assurances that there will not be facial recognition implemented at this phase that does not prevent it from being implemented in the future," said Joseph Baker, Founder of I Believe in Birmingham and one of the Birmingham residents voicing concern on the proposal. "I believe that this software, if fully implemented, can easily lead to violations of unreasonable searches."
Another resident who spoke against the resolution was Byron Lagrone, director of engineering at medical software solutions company Abel Healthcare Enterprises. Lagrone pointed to IBM and Amazon as examples of companies that have halted or abandoned facial recognition and object tracking software altogether over racial bias concerns.
"The prevailing attitude, among technical people is this technology is not effective, and it causes high amounts of harm for next to no gain," Lagrone said.
Woodfin repeated that facial recognition capabilities will not be used in accordance with the contract.
"It's explicit in this contract that facial recognition will not be used," Woodfin said, "[If] facial recognition wants to be used in the future of this city. It would have to be approved by this body. … The mayor's office or the police department doesn't have unilateral power to use facial recognition. That is not part of what our contractual relationship is with Motorola."
Woodfin also clarified that the total $1.3 million price of the contract will not be paid as a lump sum but spread out over the five-year commitment.
The city council voted 8 to 1 to approve the contract, with District 8 Councilman Steven Hoyt speaking in favor of the use of facial recognition capabilities.
"You can't say, 'I'm going to build a house but I'm not going to use the restroom,'" Hoyt said. "If it's in the house, you're going to use the restroom. … If it has the capability of facial recognition, guess what's going to happen? You're going to use it. I'm going to vote for it because I know we've got to have every tool we can garner to fight crime, because it's out of hand."
Hoyt also suggested a review of the information collected by the new system apparatus.
"I do think, for the public's sake, we need to have some way we review that and see how it's being used," Hoyt said. "We need that to go along with this."
District 3 Councilwoman Valerie A. Abbott — who said she was the victim of a burglary the day before the vote — echoed the mayor's insistence that the facial recognition capabilities would not be deployed unless authorized by the city council, reading a letter from Motorola stating "in order to enable facial recognition, Motorola will require an addendum or change order to the contract," which would have to come before a public meeting of the city council.
"I too would not want facial recognition," Abbot said, "I'm voting in favor of this because the majority of my constituents are telling me they want more and better policing, capture of criminals, prevention of crime."
District 5 Councilman Darrell O'Quinn was the lone no vote among the near-unanimous city council, stating that he had "some reservations about how we're doing this and will vote my conscience." 
Later, O'Quinn was quoted in BirminghamWatch, saying his vote reflected his concerns about "taking on a new debt obligation in the midst of a projected $63 million shortfall in revenue."