Alabama House Calls for Constitutional Convention to Define Marriage Solely as Between One Man and One Woman
By Brandon Moseley
Alabama Political Reporter
On Wednesday, the Republican leadership of the Alabama House of Representatives used some legislative sleight-of-hand to pass resolution, H.J.R. 192, asking for Congress to call a Convention of the States to pass amendment to the U.S. Constitution defining marriage as one man and one woman.
Activist judges across the nation have been overturning defense of marriage legislation across the country.  Because of these recent rulings and litigation challenging Alabama's marriage laws, the Chief Justice of the Alabama Supreme Court has urged the legislature to call for a Constitutional Convention to settle the gay marriage debate by passing an amendment to the U.S. Constitution defining marriage as a union between one man and one woman.
Already a 'Stand With Judge Moore' Facebook Page and a website, have been created to further the cause of calling for an article V constitutional convention: something which has never happened in American history.  Other conservative groups are urging a constitutional convention to pass a balanced budget amendment.
Chief Justice Moore's proposed constitutional amendment reads:
"Nothing in this Constitution or in the constitution or laws of any state shall define or shall be construed to define marriage except as the union of one man and one woman, and no other union shall be recognized with the legal incidents thereof within the United States or any place subject to their jurisdiction."
Chief Justice Moore told the Associated Press, "The moral foundation of our country is under attack.  Moore said that the only way to stop liberal judges who are finding new rights for gay unions is with a state-initiated constitutional amendment.
"Government has become oppressive, and judges are warping the law," Moore told the A.P.  Moore said, "I think the time is ripe for that to happen with the political atmosphere in Congress. They can't get along or agree on anything."
The only openly gay legislator in the history of Alabama, Representative Patricia Todd (D) from Birmingham told the Alabama Political Reporter that Speaker Mike Hubbard told her that this would never come to the floor of the House.  Todd said that she was deceived and was considering her options.  She said that she would have filibustered it if she knew it was being voted on.
The House Joint Resolution was passed hidden among the myriad of HJRs of congratulations condolences, etc. that routinely get passed at the recommendation of the rules committee at the beginning of each legislative day.
Todd said that no one, except the person who slipped them in to the HJRs knew this was in there.  Representative Mac McCutcheon (R) is Chairman of the House Rules Committee.  The Ranking Minority Member on the Committee is Rep. James Buskey (D) from Mobile.
Rep. James Buskey said that he and the other Democratic member of the Rules Committee had appointments and had stepped out at the time.  Rep. Buskey said, "I wish I had been there.  I apologize for not having been there. If I had I would have done something about it.  I apologize to Rep. Todd."
Rep. Todd said that she was, "Disappointed in the lack of transparency" and that she likely voted for it only finding out what H.J.R. 192 was from a Reporter who tweeted that it has passed.  "I am asking that we respect each other's differences.  I feel that I have been completely disrespected."  "I am appalled that this chamber would resort to something like this to make a point.  I can not tell you how deeply saddened I am."
Rep. Joseph Mitchell (D) from Mobile rose from his wheel chair to voice his opposition and ask that the measure be voted on again.
Rep. Merika Coleman Evans (D) from Midfield also asked for a motion to reconsider.
Speaker of the House Mike Hubbard (R) from Auburn refused and said, "We have got some work to do."
Equality for All Chairman, Ben Cooper said in a released statement afterwards, "This is another example of why we must continue our work to advance equal rights for all LGBT individuals in Alabama.  The fight for Equality is simply not self-promotion or a self-righteous platform; Equality is the demand for justice and fairness – for everyone. Make no mistake, those who push intolerance and seek gratuitous attention do not represent Alabama's best interests."
Seventeen states and the District of Columbia have already recognized marriage equality though in many cases, including California the change was forced on the people of the state by activist judges. At least 34 states would be required to vote in favor of redefining marriage to ratify a constitutional amendment.
"Equality Alabama is determined to move this state forward – sooner rather than later," said Cooper.
Madison County mask order goes into effect Tuesday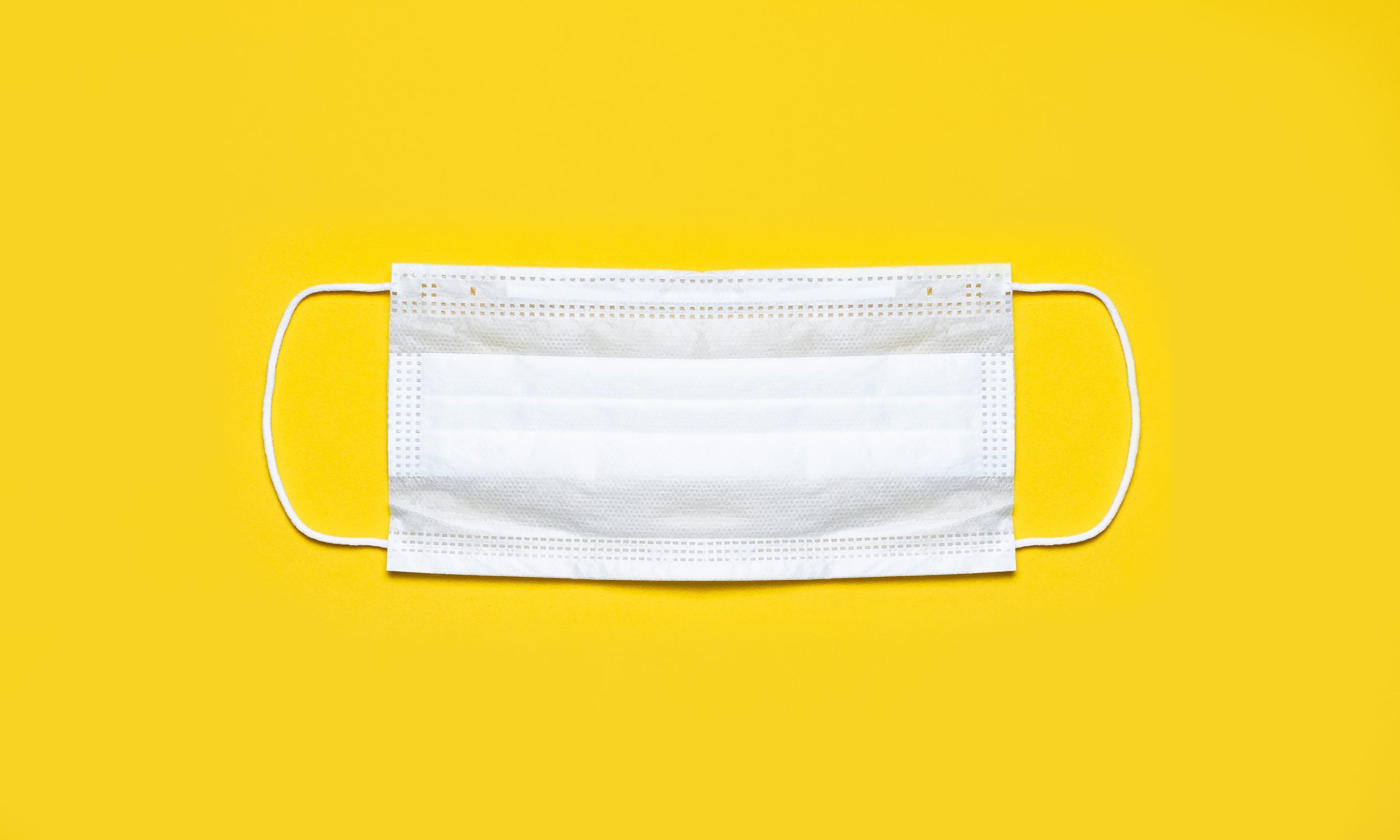 Madison County's health officer issued a face mask order to slow the spread of COVID-19, which goes into effect Tuesday at 5 p.m. 
Madison County Health Officer Dr. Karen Landers, who also serves as the assistant state health officer, issued the order, which requires those over the age of 2 to wear masks in businesses or venues open to the public, while on public transportation, in outdoor areas open to the public where 10 or more people are gathered and where maintaining 6 feet of distance from others is not possible. 
"We need to do all we can to limit the spread of COVID-19," State Health Officer Dr. Scott Harris said in a statement. "Until we have a vaccine or treatment for COVID-19, wearing a face covering in public is a key measure we have available to prevent transmission of the virus."
Huntsville Mayor Tommy Battle in a statement expressed support for the mask order. Madison County now joins Jefferson County, Montgomery, Mobile and Selma in requiring masks while in public. 
"This is a simple math problem. Since June 16, the number of positive cases in Madison County has tripled, and the number of hospitalizations has increased 660 percent," Battle said in the statement. "We need to take precautionary measures, such as wearing face covers, distancing 6 feet, and handwashing to provide a safe environment for our citizens." ​​
Madison Mayor Paul Finley also noted the surging cases and said he supports the order. 
"Since day one, we as elected officials have said we would work to find the balance of personal versus economic health. While personal responsibility is still paramount, our dramatic rising numbers dictate this step be taken to continue to support all citizens' safety," Finley said in a statement. 
Medical experts believe COVID-19 is most often spread when an infected person, with or without symptoms, talks, coughs or sneezes. Studies have shown that wearing masks reduces transmission of coronavirus.
Other exceptions to Madison County's mask order include:
Persons while eating or drinking.

Patients in examination rooms of medical offices, dental offices, clinics or hospitals where their examination of the mouth or nasal area is necessary.

Customers receiving haircare services, temporary removal of face coverings when needed to provide haircare.

Occasions when wearing a face covering poses a significant mental or physical health, safety or security risk. These include worksite risks.

Indoor athletic facilities. Patrons are not required to wear face coverings while actively participating in permitted athletic activities, but employees in regular interaction with patrons are required to wear face coverings or masks.

Private clubs and gatherings not open to the public and where a consistent 6-foot distance between persons from different households is maintained.
"Although not mandated, face coverings are strongly recommended for congregants at worship services and for situations where people from different households are unable to or unlikely to maintain a distance of 6 feet from each other," the department said in a statement on the order.

This is a simple math problem. Since June 16, the number of positive cases in Madison County has tripled, and the number of hospitalizations has increased 660 percent."
Parents must ensure children over 2 years old wear masks in public, and childcare establishments and schools are to develop their face covering policies and procedures, according to the department.

The order also mandates that businesses and venues open to the public provide a notice stating that face coverings are required inside, and signage is required at all public entrances. 
"Wearing a face covering can help keep family, co-workers, and community safe," Harris said. "This is the simplest act of kindness you can take for yourself, your family and your community, especially for those who are at high risk of contracting the virus."
The Alabama Department of Public Health advises these actions to prevent the spread of COVID-19:
Wash your hands frequently with soap and water for 20 seconds

Social distance by staying 6 feet away from others

Avoid people who are sick

Stay home if you can; work remotely if possible

Cover your mouth and nose with a face covering when around others

Cover coughs and sneezes

Clean and disinfect frequently touched surfaces

Monitor your health