District 44 Candidates Forum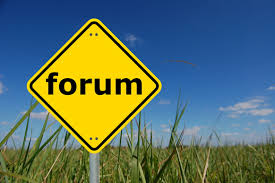 By Brandon Moseley
Alabama Political Reporter
On Thursday, April 3 the Republican House District 44 candidates participated in a candidate's forum at the Trussville Civic Center.  Channel 13's Ken Lass moderated the event that was sponsored by the Trussville Chamber of Commerce and the conservative Republican Women of Trussville.  Candidates John Amari, Joe Freeman, and Danny Garrett all participated in the forum.
John Amari said,
"I am running for three reasons: John Paul, Maya, and Vinnie: my three children."
Amari said that he is: Pro Life, Pro Second Amendment and for term limits.  Amari said that he is deeply routed in this community.  His grandparents came here to farm; but they also started the Huffman Curb Market.
Amari said,
"My wife Amber and I chose a community to raise a family with safe communities and good schools."  Amari said that if he is sent to Montgomery he will work to cut regulation and red tape.  Amari said he will work to improve trade schools and vocational schools.  "I have a vested interest in making sure that your tax money goes to schools."
Joe Freeman said that he is a graduate of Hewitt Trussville High School and Auburn University where he got involved in conservative Republican politics.  Freeman said that he paged for Rep. Arthur Payne (R) page when he was just 13.  In college he worked to get rid of Seigelman (the last Democrat Governor of Alabama who now resides in a federal penitentiary).  "We changed that and got Riley (R) in office."
As Chairman of the Alabama Federation of College Republicans Freeman served on the ALGOP State Steering committee where he voted against Amendment One (a Draconian set of tax increases supported by Governor Riley (R), Mike Hubbard (R), corporate lobbyists, AEA and the then Alabama Democrat majorities in both Houses of the legislature).  Freeman said that he has been a member of Jefferson County executive committee for ten years.  "This area desperately needs a fighter."
Danny Garret said that he favors reducing role of government in lives.  "I love my community."  Garrett said that God has blessed him with 32 years of success in the business community.  Garrett said he has negotiated numerous contracts in my career and has built a reputation as a problems solver.
He has experience serving on local school board and two university boards.  As a school board member he has encouraged parents to become involved.  Garrett promised to be a common sense voice in Montgomery and wants to be a problem solver.
Garrett said that home rule for Jefferson County sounds like a good idea at first glance, but Jefferson County filed bankruptcy several years ago and collected Illegal occupation taxes.  Without the power to raise taxes the County government has cut costs, county offices have got more efficient, and now the legislature has passed a law allowing municipalities to collect the car tag renewals.  "The free market works."
John Amari said I do not support home rule.  Amari warned of the risk of putting too much trust into local government.  "I am always a proponent of limited government."  Home rule would potentially allow government to grow bigger.
Joe Freeman said that Jefferson County should have limited home rule and criticized the 1901 Constitution.  "Things have changed since 1901."  Freeman said that Rep. John Rogers threat to put a stranglehold on the County Commission was going too far so the County should be given limited powers, but taxing power should remain with the legislature.  "My answer is limited home rule."
John Amari said the Republican Super Majority has done a good job of making government smaller and more efficient but they still have wasted money on things like decorating offices.  Amari said he will work to stream line government and will work to reduce waste.
Joe Freeman said that the state ABC stores have $200 million of liquor revenue but only produce a profit of about $2 million.  The ABC stores should be privatized and the bureaucracy should be slashed.  Freeman said that there were too many good ole boys with jobs in ABC bureaucracy.
Garrett said that the state has borrowed from Peter to pay Paul.  They shift dollars and programs from fund to fund.  There is always ways to cut spending.
Freeman said that the state still had too much bureaucracy.  We have got to learn how to cut red tape to foster the existing businesses that we have.  It is time to cut red tape.  Airbus and Remington are great great projects but the state needs to foster local businesses and homegrown manufacturing.
Garrett said that much of regulations come from Washington DC.  There a lot of regulations that prohibits business particularly in the environmental area.  The EPA stuff is coming out of Washington.
Amari said that state based regulations should sunset every five years.  Amari said that the Secretary of State's office has got a backlog of business filings that is six months unless you are willing to pay a $100 expedition fee.
Garrett said that most of his donors are individuals.  He has also collected some contributions from pro business conservative PACs including a $2500 contribution from the Alabama Homebuilders.  Garrett said that he has taken no money from the AEA (Alabama Education Association) or from the trial lawyers.
Amari said that over 95% of his contributions have come from individuals.  He has not taken money from the AEA and pledged that he will not take money from the AEA.
Freeman said that he has not taken any special interest money and will not take money from the AEA.  Freeman said that the Associated General Contractors have said they will support him but he has not received a check from them.  Freeman said the contractors are the backbone of the economy and "I will be proud to help those guys with their legislation."
Amari said that there are some places where the federal government does not belong and one of those areas is education.  He vowed to cosponsor legislation to repeal Common Core.
Freeman said that the whole process has been hijacked by the federal government.  "Once we are hooked we are hooked."  "Common Core needs to be repealed."  We have got to keep education local.
Garrett said that Common Core has divided Republican voters and that something this divisive must be repealed, but said we can't go back to where we were.  We need standards higher than common core.
Freeman said, "I am not in favor of Medicaid expansion at all."  Medicaid already takes half of the general fund budget.  "The problem is that doctors are getting rich off indigent healthcare."  Freeman said that the real problem with Medicaid is in the billing.  This is a statewide problem.  Primary care is being billed as acute care.  "The system is being bled dry by people trying to get rich."
Garrett said that Governor Bentley is right about refusing to expand Alabama Medicaid and warned that Medicaid expansion is part of the Obamacare law.  We should not do that.  "Let the free market work."
Amari said, "I stand with Governor Bentley on expanding Medicaid."
Garrett said I support the gun legislation that was passed in the last session.  "I do believe that business owners have the right to determine if guns are brought on their premises," and said that there is a liability issue for property owners.
Amari said, "I am a card carrying member of the NRA."  Amari said that he supported the recent bill allowing citizens to carry their gun in their vehicles.  "I am for as few restrictions as possible."
Freeman said, "I am a member of the NRA."  Freeman said that bad guys are going to have guns.  "They don't pay attention to laws because they are bad guys."  "The bad guy is going to have guns." Your car should be an extension of your house."
Amari said, "The best way to protect our school funding is to keep cutting bureaucracy.  We have too many politicians in Montgomery trying to get as much money as they can."  Amari blamed the problems on career politicians.  Amari said that he favor continuing to cut bureaucracy to get money to the classrooms.  "Teachers should not have to pay for construction paper," as his sister (a teacher) has to do.
Freeman said that he will vote against any tax increases.  The schools should cut overhead.  The state should come in to failing school systems and cut the bloated staff.  Freemans said that this is going to be painful.
Garrett said that the state needs to attract jobs by luring new industry and new businesses like Remington out of New York.
Freeman said the prisons are overcrowded and Montgomery politicians have been sweeping this fact under the rug and hoping that it goes away.  Freeman said that the state should consider the possible early release of non-violent offenders and warned that the federal authorities are probably going to make us build prisons.  We probably going to have to spend a couple of $hundred million next year to deal with prison overcrowding. Freeman said that the prisons need to teach skills to prisoners about to be released to get them back as productive members of society.
Garrett said the state needs a plan to address the root problem.  We need a strategy to get the justice department off our back and a strategy to reduce the amount of the state budget going to corrections.
Amari said that the state is going to have to both release inmates and build more prisons.  Amari warned that the federal government is likely to intervene soon.  Amari said part of the problem is mandatory minimum sentencing.  The sentencing guidelines need to be reformed and local judges given more flexibility to determine who the real bad guys are.
Garrett said that custody guidelines need to be revised and revamped so that more fathers get custody of their children or joint custody.
Amari said that he does not favor legislation telling local judges who to award custody too.  Amari said that local judges see the facts in the case and that local judges should get to decide.  Amari said he would not be supportive of any legislation that sets a government mandate.
Freeman said there has been a past where the mothers have received favorable treatment there are situations where the father would be better.  Freemans said that fathers should have an equal opportunity to have custody.
Amari said that he is fighting for the future of Alabama's children.  I want to know we have the best trade schools and vocations schools in the country.  A four year degree is not the best option for every child.
Freeman said that he will fight for the taxpayers and ratepayers of Jefferson County.  He supports passage of a taxpayer protection act.
Garrett said that the state should raise education standards.  He wants to lock everybody in the room and stop fighting in order to move education forward in this state.
Freeman said after two terms you ought to be done in Montgomery.
Garrett said that George Washington was a great example and he also supported a two term limit and a prohibition of former legislators lobbying current legislators.
Amari said that the Founding Fathers did not intend for career politicians.  "They start listening to special interests and stop listening to us."
Amari said that we have some legislators who are down there to serve special interest groups, then they leave and they are the special interests.  Amari favored legislation barring legislators from returning as lobbyists.
Freeman said there is too much money.  Folks get down there and they lose track.  
"Legislators should never be allowed to lobby other legislators ever."
Investment banker Joe Freeman, attorney John Amari and Trussville School Board Vice President Danny Garrett are all running as Republicans for the House District 44 seat in the June 3rd Primary.
Opinion | Gov. Ivey: This is our time, Alabama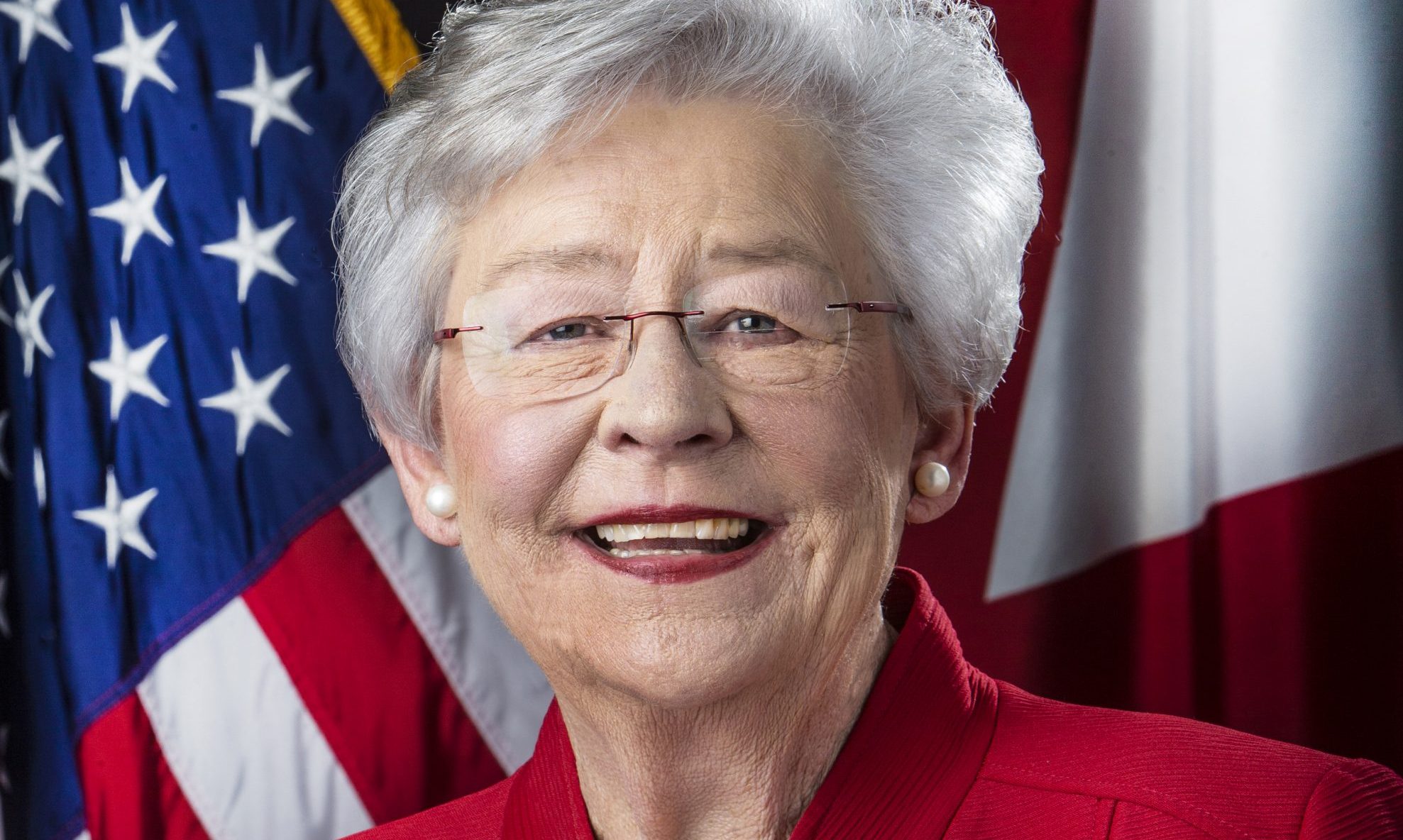 My fellow Alabamians:
In a few days, America will celebrate her 244th birthday. 
Traditionally, many towns and cities around the country light up the night with fireworks and music festivals. In 1776, John Adams predicted that Independence Day would be "celebrated by succeeding generations" with "pomp and circumstance…bonfires and illuminations."
However, largely because of COVID-19, this year's observance of our country's birth will likely be a bit more subdued than previous years. While unfortunate, this is certainly understandable.
Today – and very likely in the days that will follow – instead of talking about what unites us as one nation – other conversations will occur that are, quite frankly, a bit more difficult and challenging. 
My personal hope – and prayer – for this year's 4th of July is that the marvel of our great country – how we started, what we've had to overcome, what we've accomplished and where we are going – isn't lost on any of us.
We are all searching for "a more perfect union" during these trying and demanding days.
Over the past several weeks, our nation has been having one of those painful, yet overdue, discussions about the subject of race.
The mere mention of race often makes some people uncomfortable, even though it is a topic that has been around since the beginning of time.
Nationally, a conversation about race brings with it the opportunity where even friends can disagree on solutions; it also can be a catalyst to help total strangers find common ground and see things eye-to-eye with someone they previously did not even know.
Here in Alabama, conversations about race are often set against a backdrop of our state's long – and at times – ugly history on the subject.
No one can say that America's history hasn't had its own share of darkness, pain and suffering.
But with challenge always comes opportunity. 
For instance, Montgomery is both the birthplace of the Civil Rights Movement, as well as the cradle of the Confederacy. What a contrast for our Capital City.
The fact is our entire state has, in many ways, played a central role in the ever-evolving story of America and how our wonderful country has, itself, changed and progressed through the years.
Ever since the senseless death of George Floyd in Minneapolis, thousands of Alabamians – of all races, young and old – have taken to the streets of our largest cities and smallest towns in protest to demand change and to seek justice.
These frustrations are understandable. 
Change often comes too slowly for some and too quickly for others. As only the second female to be elected governor of our state in more than 200 years, I can attest to this. 
Most of us recognize that our views on issues such as race relations tend to grow out of our own background and experiences. But, fortunately, our views can change and broaden as we talk and learn from each other.
As a nation, we believe that all people are created equal in their own rights as citizens, but we also know that making this ideal a reality is still a challenge for us.
Even with the election of America's first African American president 12 years ago, racial, economic and social barriers continue to exist throughout our country. This just happens to be our time in history to ensure we are building on the progress of the past, as we take steps forward on what has proven to be a long, difficult journey.
Folks, the fact is we need to have real discussions – as an Alabama family. No one should be under the false illusion that simply renaming a building or pulling a monument down, in and of itself, will completely fix systemic discrimination.
Back in January, I invited a group of 65 prominent African American leaders – from all throughout Alabama – to meet with me in Montgomery to begin having a dialogue on issues that truly matter to our African American community in this state. This dedicated group – known as Alabama United – is helping to bring some very legitimate concerns and issues to the table for both conversation and action.
As an example, Alabama will continue to support law enforcement that is sensitive to the communities in which they serve. We have thousands of dedicated men and women who put their lives on the line to protect our state every single day. But we can – and must – make certain that our state's policies and procedures reflect the legitimate concerns that many citizens have about these important issues.
I am confident all these conversations – and hopefully many more – will lead to a host of inspirational ideas that will lead to a more informed debate and enactment of sound public policy. 
We must develop ways to advance all communities that lack access to good schools, jobs, and other opportunities. As governor, I will continue to make education and achieving a good job a priority – it distresses me that some of our rural areas and inner cities face some of the greatest challenges in education.
There are other critical issues that must be addressed, and I will continue to look for solutions along with you.
Everyone knows government cannot solve these problems alone. Some of the greatest solutions will come from private citizens as well as businesses, higher education, churches and foundations. Together, we can all be a part of supporting and building more inclusive communities.
In other words, solving these problems comes from leaning on the principles that make us who we are – our faith – which is embodied in the Golden Rule: "Do unto others as you would have them do unto you."
My beliefs on how to treat people were shaped in Wilcox County and my faith was developed at the Camden Baptist Church. 
The bible tells us over and over that our number one goal is to love God with all of one's heart and then to love our neighbor as we love our self. That is what I strive to do every day.
When anyone feels forgotten and marginalized, compassion compels us to embrace, assist and share in their suffering. We must not let race divide us. We must grow and advance together.
Being informed by our past, let us now carefully examine our future and work towards positive change. Together, we can envision an Alabama where all her people truly live up to the greatness within our grasp. We cannot change the past or erase our history… But we can build a future that values the worth of each and every citizen.
So, in closing, my hope and prayer for our country as we pause to celebrate America's 244th birthday, is that we make the most of this moment.
As for our state, let's make this a time to heal, to commit ourselves to finding consensus, not conflict, and to show the rest of the nation how far we have come, even as we have further to go. 
These first steps – just as we are beginning our third century as a state – may be our most important steps yet.
This is our time, Alabama. May God continue to bless each of you and the great state of Alabama.