Speaker on Offense, Already Fumbling
By Lee Hedgepeth
Alabama Political Reporter
In his first interview after the end of the 2014 Regular Session of the Alabama Legislature, Speaker of the House of Representatives Mike Hubbard told Phil Rawls of the Associated Press, "I am going on the offense."
In an apparent first drive, Speaker Hubbard gave the Opelika-Auburn News a two hour interview at the end of last week. In it, he vehemently denies all implications against him that were revealed in convicted former Representative Greg Wren's public corruption plea deal, and makes some accusations and admissions that may turn out to be less of a first down and more of a fumble.
As the Alabama Political Reporter has covered here, Speaker Hubbard is the only person besides Wren to be mentioned in the former Representative's plea deal.
In the plea deal narrative, which Wren testifies to as accurate – under threat of serving his now-suspended one year jail sentence – Speaker Hubbard is shown to have been intimately involved in improperly granting a monopoly over some medicaid prescription drug programs to a firm with financial connections to both himself and Wren, who authored the 23 exclusionary words.
"Wren, and others affiliated with pharm co-op, had various meetings with members of the Alabama Legislature in which Wren sought legislative-support for the Co-op Exclusive Language," the plea agreement says.


"Among the meetings Wren participated in while attempting to obtain legislative support for the Co-op Exclusive Language were meetings attended by the Speaker of the Alabama House of Representatives."


The plea deal goes on to assert that Hubbard "endorsed" the language, and directed its insertion:


"After meeting with Wren and others, and reviewing the Co-op Exclusive Language, the Speaker of the House endorsed the Co-op Exclusive Language and directed staff to add it to Medicaid's section of the General Fund Budget. The Co-op Exclusive Language became a part of the House of Representatives substitute version of the General Fund Budget. The substitute version was voted on and approved by the House of Representatives on April 23, 2013."
On one hand, in his new "offensive" interview, Hubbard completely denies that he endorsed the monopolizing language, and emphasizes that then-Representative Wren wrote the language.
"Most of it is just trying to appease my members, to get them happy," the Speaker said in the interview.
"I've actually got pharmacists who are in the House who are very concerned about independent pharmacists begin cut out of Medicaid."
On the other hand, Speaker Hubbard – for the first time on record (at least in public) – admitted in the interview that "walking in the chamber to vote" on the budget, he knew that language included in its medicaid section would grant a monopoly to APCI, a firm for which he financially benefited.
"When the language is put in, I find out when I'm walking in the chamber to vote on the budget that the way it was written that the only entity in the state able to do it is APCI," Hubbard said.
Hubbard would go on to vote for that budget version not just once, but a total of a dozen times.
Alabama Political Reporter covered the monopolizing medicaid language before any other news organization, beginning here in June 2013, just after the budget votes occurred.
Hubbard has also said that after the vote, he went to the Alabama Ethics Commission to be sure that he had done nothing wrong. The Speaker says that after explaining the situation and the vote, director of the Alabama Ethics Commission, Jim Sumner, told him, "You haven't even come close to the line. Nothing to worry about."
While that may be the case, Ethics Commission Director Sumner has told the Alabama Political Reporter(see below)
Audio of Alabama Political Reporter's interview with Sumner about not reviewing Hubbard's APCI contract can be heard here.
Another issue that arose in the plea agreement's "statement of facts" was that Speaker Hubbard had not informed Wren or other relevant legislators of his "financial relationship" with APCI:

"Subsequent to the meetings, in which Wren participated, wherein the Speaker of the House reviewed and endorsed the Co-op Exclusive Language, Wren was informed by a lobbyist, who had represented Pharm Co-op in those meetings, that the Speaker of the House had an ongoing financial relationship with Pharm Co-op. The Speaker of the House had not informed Wren, or others Wren interacted with in those meetings, of that ongoing financial relationship."
Hubbard now says that although he did have a financial relationship with American Pharmacy Cooperative Inc., he did not do anything that would benefit the Bessemer-based company in Alabama.
Hubbard described when he was approached by APCI:
"I said great, but I can't do anything in Alabama. When they put the contract together, it specifically prohibits me from doing anything in Alabama."
As mentioned above, Hubbard's contract with APCI has not been disclosed to the Alabama public or, for that matter, to the Alabama Ethics Commission.
In what may be another mishandling of the ball, Hubbard took at not only Democrats in the new interview, but some Republicans – and some GOP members he says are really "liberal special interests." Hubbard pointed to attacks from such groups as a possible reason for such scrutiny of his actions and unwarranted speculation about possible investigations.
"The world has changed in four years in terms of how Montgomery operates," Hubbard said.
Because of that, that's why you see what's going on now. I believe very strongly that [those] that used to be in power are desperate. They'll say and do anything right now to try to get the power back. That's because desperate people do desperate things. They see this as their last opportunity to try to change Montgomery."
Hubbard continued with what may be a veiled hit at Attorney General Luther Strange, who is a possible GOP contender for Governor in 2018:
"When you're in my position and you're viewed as the leader of the reforms, you take a lot of bullets from a lot of folks. … They want me out of play because they fear I may run for governor in 2018. That comes into play. There have even been some that are jealous in the Republican Party that they aren't the ones who led the takeover. You make a lot of enemies when you take this job, unfortunately. It's political. I'm under political attack … by people who are desperate and will try to do anything to get me defeated, or hurt me and my family. Overall, it's to try to get us in position where we don't have the power in Montgomery to continue to do reforms."
Notably, Democratic Senator Lowell Barron, who is facing campaign finance violation charges, has also accused Strange of selectively, politically prosecuting cases.
Finally, Hubbard directly took aim at the Alabama Foundation for Limited Government, a group aiming to have candidates sign an "anti-corruption pledge," and running ads pointing out corruption in Goat Hill, aiming to tie them to the AEA, though offering no evidence.
"This foundation didn't exist four weeks ago," the Speaker told Auburn-Opelika News.
"And now they have raised and spent $1 million in four weeks, and not reported a dime. Nobody knows where the money comes from. To me … obviously it's coming from AEA. It's got to be. We knew this was going to happen. Some they've given direct money, too. Others they're funneling the money through the foundation, through the PACs so you don't know where the money is coming from. But it's clear who they're supporting."
Senator Del Marsh has also recently criticized AFLG, with his own "dark money" group running opposing ads. In addition, Marsh himself filed a complaint about the "anti-corruption" ads that has been forwarded to the AG's office. APR's coverage of that story can be read here.
Hubbard's latest interview is likely to be one in a series of "offensive" plays by the Speaker to get ahead of the game. It is to be hoped that all of his future plays, though, will have as many confessional fumbles as this one.
Congressional candidate James Averhart endorsed by list of U.S. dignitaries, retired military leaders
The 1st Congressional District Democratic candidate has been endorsed by a list of retired U.S. dignitaries and retired military leaders, his campaign said Wednesday.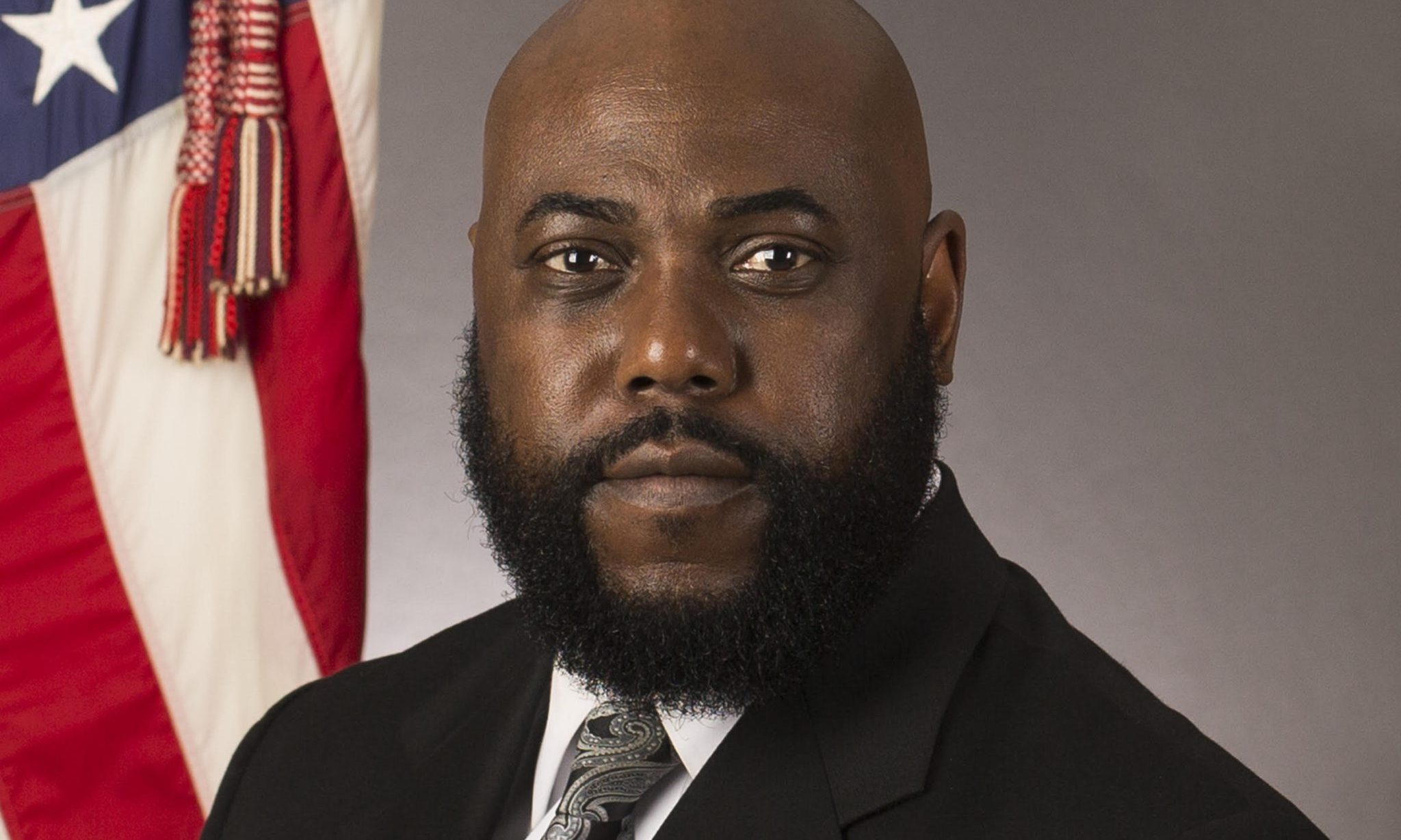 James Averhart, the Democratic candidate in Alabama's 1st Congressional District and a retired U.S. Marine, has been endorsed by a list of retired U.S. dignitaries and retired military leaders, his campaign said Wednesday.
"James Averhart is an integral leader — a man of principles and a patriot. He is the best choice to represent District One on The Hill," said Ambassador Theodore Britton, a World War II Veteran who was nominated by President Gerald Ford to serve as U.S. ambassador to the island nations of Barbados and Grenada.
Retired U.S. Marine Corps Lt. General Walter E. Gaskin, who served as commanding general of the 2nd Marine Division at Camp Lejeune, North Carolina, said Averhart is experienced in matters of government and policy and understands the lay of the land in Washington D.C.
"He will be ready to hit the ground running to get things done for the district, and moreover, be that bridge to unite the parties in Congress as well as the nation," Gaskin said in a statement.
"James Averhart is a strong dynamic leader who will get the job done. He is meticulous and a consummate professional that will advocate and work for all citizens of our district and Alabama," said Ambassador J. Gary Cooper, a retired Marine Corps major general who was nominated by President George H.W. Bush to serve as assistant secretary of the Air Force, Manpower and Reserve Affairs, and was nominated by President Bill Clinton to serve as U.S. ambassador to Jamaica.
"At a time when it seems that the Republican leadership is in lockstep with a president, who considers those in service to our great nation to be 'suckers' and 'losers,' is antithetical to what this country needs. We have over 30,000 citizens hospitalized and over 211,000 deaths due to coronavirus, which could have been prevented with sound, methodical leadership. We have been disappointed by this President and the Republican leadership standing with him. It is time for substantive change in our Nation's Capital," Averhart said.
"The American citizenry deserves and expects more of its leadership. We should no longer settle for those who continue to promulgate untruths and spew divisive rhetoric. We deserve leadership who will extol the truth and hold in high regard a united nation," Averhart said.
Avergart's Republican opponent in the Nov. 3 election is Mobile County Commissioner Jerry Carl.
The following are a list of Averhart's endorsements, according to his campaign:
Ambassador Theodore Britton
Nominated by President Gerald Ford to serve as U.S. Ambassador to the island nations of Barbados and Grenada
Served as the U.S. Special Representative to West Indian island nations of Antigua, Dominica, St. Christopher, Nevis, Anguilla, St. Vincent, and St. Lucia
Ambassador J. Gary Cooper 
Vietnam Veteran and Retired U.S. Marine Corps Major General
Nominated by President Bill Clinton to serve as U.S. Ambassador to Jamaica.
Nominated by President George H.W. Bush to serve as Asst Secretary of the Air Force, Manpower and Reserve Affairs.
Lieutenant General Ronald L. Bailey
First African American to command the 1st • U.S. Marine Division
Served as Deputy Commandant for Plans, Policies and Operations, U.S. Marine Corps.
Retired in 2017 following 41 years of service.
Lieutenant General Walter E. Gaskin
Served as Commanding General of the 2nd Marine Division at Camp Lejeune, NC Served as Commanding General, Marine Corps Recruiting Command, Quantico, Virginia
Served as Chief of Staff, Naval Striking and Support Forces-Southern Europe
Served as Deputy Commanding General, Fleet Marine Forces-Europe in Naples, Italy
Major General Cornell A. Wilson, Jr.
Served as Director, Reserve Affairs Division, Manpower and Reserve Affairs – Headquarters, U.S. MArine Corps, Quantico, Virginia.
Appointed by Gov. Pat McCrory, NC, to the position of Secretary of Military and Veterans Affairs.
Lieutenant General Willie J. Williams
Served as Director of the Marine Corp Staff
Retired in 2013 after serving 39 years in the U.S. Marine Corp.
Brigadier General John R. Thomas
Served as Director for Command, Control, Communications and Computers, U.S. Marine Corps.
Served as Director and Chief Information Officer, U.S. Marine Corp.