Feral Hog Problem (Not Politicos, the Other Ones)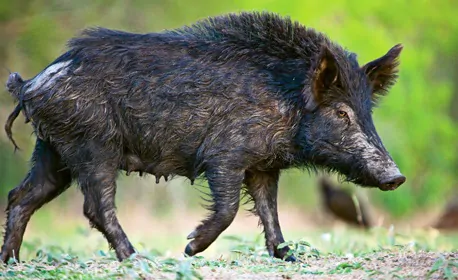 By Brandon Moseley
Alabama Political Reporter
Alabama Commissioner of Agriculture John McMillan (R) reported on Facebook that the state of Alabama and federal officials have just finished a two day conference at the Embassy Suites in Downtown Montgomery to look at ways to deal with a growing problem from feral hogs.
s expedition and the extremely adaptable omnivores have been escaping domestication into the wilds of Alabama ever since. The Alabama Political Reporter observed 4 wild hogs grazing in the Eufaula National Wildlife Refuge in open daylight this spring.  Those were just four of the estimated over 250,000 wild hogs which call Alabama home.  There are 5 million now in the United States.
Alabama allows hunting of wild hogs 365 days a year, but hunting has not been an effective control.  Recreational hunters have actually contributed greatly to the problem by illegally live trapping feral hogs and transporting them to parts of the state where they weren't already introduced.  Dr. Smith with Auburn University and the Cooperate Extension Service told The Montgomery Advertiser, "Then that population grows, and then we have a problem with those pigs destroying habitats and crops."
It is estimated that wild hogs cause more than $1.5 billion in damages in the United States and much of that is in Alabama.  Modern mechanized farming methods means that fewer farmers farm more acres farther from home thus effectively patrolling larger fields to protect them from the swine is tremendously difficult for farm families.  Where fields are fenced, fencing is often inadequate to keep the wild hogs out of fields.
Autauga County farmer Harold Gaines told ALFA that he and his sons, Levi and Dan have had to work around the clock to protect fields from feral swine that rooted up seeds and destroyed crops.  Last year, "We worked 14-hour days planting, and then the three of us took shifts through the night to guard the fields.  We can't continue that on a long-term basis."
"This is a national issue," said APHIS Administrator Kevin Shea, who toured swine damage at Autauga County farms April 15. "We've seen corn that's been trampled and eaten up by the wild pigs. We've seen the traps and fences farmers have to put up. This costs a farmer thousands of dollars. So we're here to figure out what we can do to help reduce and stop this damage."
Shea said the majority of the funding will go directly to operations, and each affected state will develop an individual plan to reduce or eliminate the increasing feral swine populations.  Officials said that some of the funds will be used to address the illegal transportation of pigs for hunting, which is the largest reasons the population has doubled in the last 10 years.
The Eastern Regional Director of Wildlife Services Charles Brown said, "With this funding, we will work with landowners and property managers to put more active trapping programs in place; encourage producers to get hogs off their property before they multiply and spread; and hopefully work with state regulatory officials to stop the illegal movement and transport of feral swine," said Charles Brown, the eastern regional director of Wildlife Services. "The overall goal is to reduce damage. That's the bottom line."
Wild hogs are a growing problem across the country and the state.  Experts from Auburn University said that trapping is the best control of the prolific animals.
The conference featured keynote speakers from federal agricultural groups, farmers and vendors showcasing exhibits and equipment use to hunt or trap feral pigs.
Wild hogs do damage to crops, they also raid residential areas and destroy landscaping, prey on small livestock, compete with wild animals for resources, and contaminate water resources.
Dr. Steve Ditchkoff with Auburn University's School of Forestry and Wildlife said most of the hogs are in south Alabama but their range is expanding, "Probably 60 to 70 percent of the counties in Alabama have feral swine to some extent.  There are spots all over and those spots are increasing as hunters are moving them to new areas for hunting."
Congress has appropriated $20 million to the United States Department of Agriculture's Animal and Plant Health Inspection Service (APHIS) to control the swine problem through the newly organized National Feral Swine Damage Management Program.  APHIS administrator Kevin Shea said that the population of the pigs have doubled in the last 15 years.  This is the first organized national effort to control the feral swine.
Shea told 'The Montgomery Advertiser', "We think there are five million wild pigs in the United States and of the $1.5 billion of damages they are causing, we estimate more than $800 million of it is direct damage to agriculture." "Alabama has a large population of feral swine and will do all we can to help here."
John McMillan has been Commissioner of the Alabama Department of Agriculture and Industries for four years and is seeking re-election.
The Republican Primary will be held on June 3rd.
122,000 Alabamians could lose health coverage if ACA is overturned, study finds
President Donald Trump's administration and 18 states, including Alabama, are asking the country's highest court to strike down the law.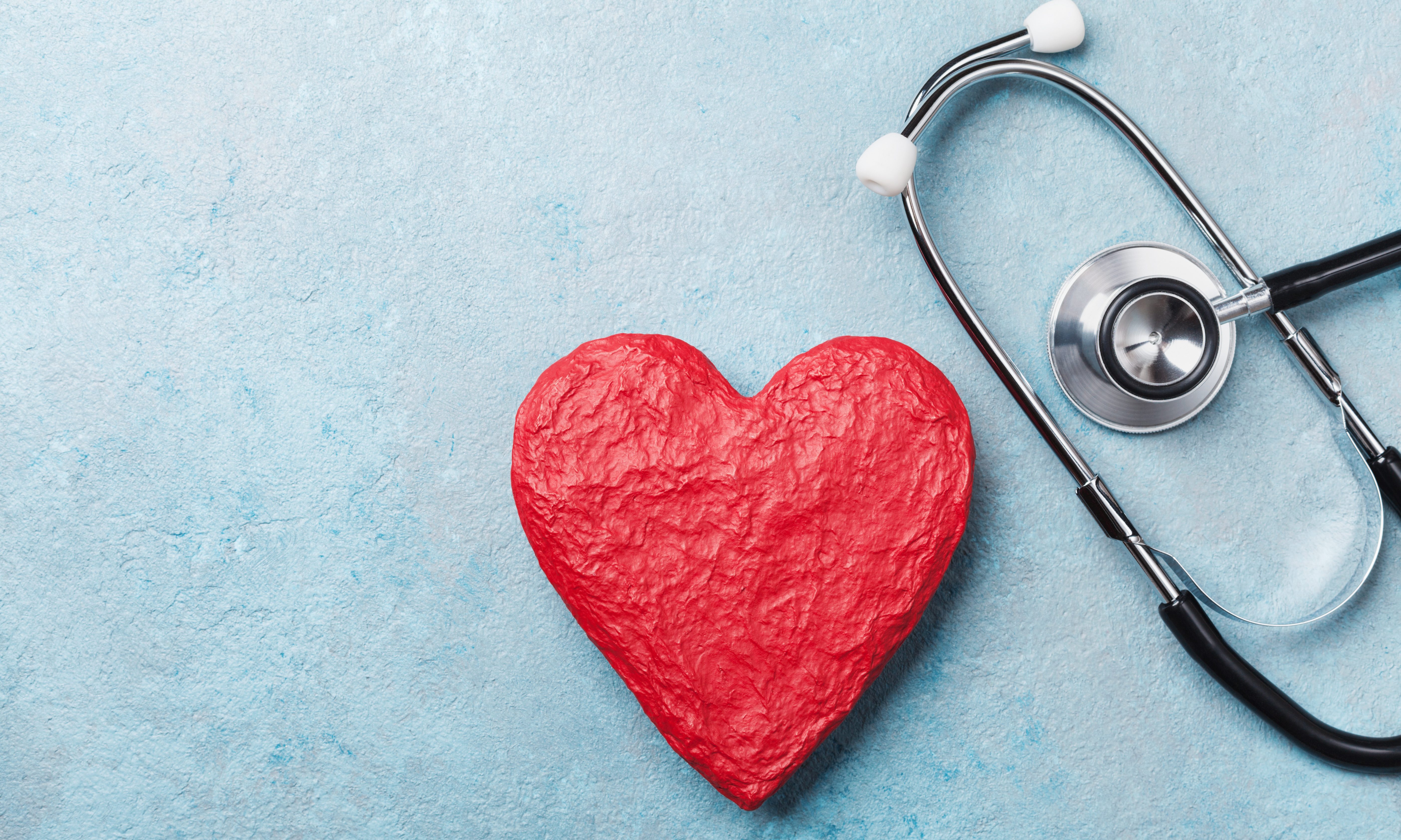 At least 122,000 Alabamians and 21.1 million in the U.S. overall would lose health coverage if the U.S. Supreme Court strikes down the Affordable Care Act, according to a recent study. 
The Washington D.C.-based think tank Urban Institute's analysis found that Alabama's uninsured rate would increase by 25 percent if the court strikes down the Affordable Care Act. Oral arguments in a case against the landmark health care law are to begin on Nov. 10.  
President Donald Trump's administration and 18 states, including Alabama, are asking the country's highest court to strike down the entire ACA. 
Trump, speaking to CBS News's Lesley Stahl in a recent interview, said he would like the Supreme Court to end the ACA. There's concern among many that Trump's pick to replace the late Justice Ruth Bader Ginsburg on the court, conservative Judge Amy Coney Barrett, could be a deciding factor in the repeal of the ACA when the Supreme Court hears the case just after the Nov. 3 election.
"I hope that they end it. It'll be so good if they end it," Trump told Stahl.
"Repealing the ACA would throw our health care system into chaos in the middle of a pandemic and a deep recession," Alabama Arise executive director Robyn Hyden said in a statement. "Tens of thousands of Alabamians would lose health coverage when they need it most. And hundreds of thousands would pay more for coverage or lose protections for their preexisting conditions."
Health care coverage losses could be even larger next year, as the COVID-19 pandemic and recession likely still will be ongoing, according to the study. 
"The ACA has been a health lifeline for many Alabamians during the pandemic," Hyden said. "It provides coverage options for people who have lost their jobs or seen sharp reductions in their income. And it ensures people aren't denied insurance just because they got sick."
Ending the ACA would also reverse gains made in reducing racial disparities in health care coverage, researchers in the study found, noting that overturning the ACA would strip health coverage from nearly one in 10 Black and Latino Americans under age 65, and more than one in 10 Native Americans nationwide would lose health insurance. 
People with pre-existing conditions would be charged higher insurance rates, or have their coverage dropped altogether, if the ACA is struck down, according to the study, which also found that the law's repeal would harm people who have health insurance through their jobs. 
Those who have health insurance from an employer could see their plans reintroduce annual and lifetime coverage limits, and requirements for plans to cover essential benefits and provide free preventive services would disappear, according to the study, as would the requirement for insurers to allow young adults to be covered through their parents' plans.
While millions would lose health care if the law is repealed, the country's top earners would receive tax cuts, according to a study by the Center on Budget and Policy Priorities, which found that the highest-income 0.1 percent of households, which earn more than $3 million annually, would receive tax cuts averaging about $198,000 per year. 
"A portion of these tax cuts — about $10 billion per year — would come at the direct expense of the Medicare Trust Fund, since the additional Medicare tax the ACA instituted for couples with earnings over $250,000 flows to the fund," the Center of Budget and Policy Priority study reads. 
Pharmaceutical companies would pay $2.8 billion less in taxes each year, according to the study, while millions of seniors would pay billions more for prescription drugs due to the gap in Medicare's prescription drug benefit if the ACA is repealed. 
"The ACA has left Alabama better equipped to fight COVID-19 and rebuild our economy after the recession," Hyden said. "And those benefits would be even greater if Alabama would adopt Medicaid expansion.
"Striking down the ACA would harm the Alabamians who have suffered the most during the pandemic and the recession. It would deprive our state of the opportunity to save lives and strengthen our health care system by expanding Medicaid," Hyden continued. "And it would shower huge tax cuts on rich people while making life harder for everyone else. Alabama officials should stop seeking to undermine the ACA and start investing in a healthier future for our entire state."