Sessions Responds to Report that Immigration Reform Could Pass House This Summer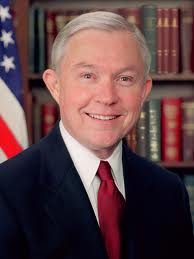 By Brandon Moseley
Alabama Political Reporter
U.S. Senator Jeff Sessions (R) from Alabama responded on Friday to a Wall Street Journal report about the possibility of a House immigration vote this summer, saying that Republicans would be sacrificing their credibility with voters from such a maneuver.
Senator Sessions said in a written statement, "A weary public has begged and pleaded for years with their elected officials to end the lawlessness. But from their comfortable station in Washington, President Obama and congressional Democrats have ignored the public pleas. Instead, they have put their collective weight behind an immigration bill that delivers a sweeping amnesty for open borders groups and a huge guest worker surge for corporations. Now the Wall Street Journal reports that House.
Sen. Sessions continued, "GOP leaders are considering a plan to move an apparently similar immigration plan this summer." At a time when trust in the President is at record lows, Republicans should not sacrifice their own credibility with such a maneuver. Such action would represent a colossal breach of the public trust: saying one thing before the primaries and then doing another thing after. Republican leaders must recognize that our party is now the last line of defense for American workers. We must proudly embrace this responsibility. Republicans must expose the harm the Administration has done—not join it in delivering a hammer blow to the middle class."
According to information from Sen. Sessions office, the White House / Senate bill would: grant work permits and amnesty to millions of illegal immigrants; double the future flow of temporary guest workers filling jobs in nearly every sector of the U.S. economy; and triple the grants of permanent legal status over the next decade to mostly-lesser skilled immigrants (from 10 million to more than 30 million green cards). The effect, according to the Congressional Budget Office, would be to reduce wages, reduce per capita GNP, and increase unemployment.
Senator Sessions has been a vocal critic of the proposal that passed the Democrat controlled U.S. Senate last year and cited the Obama administration's poor track record of enforcing current immigration law and the terrible jobs situation the country has faced since the Great Recession of 2008-2009 as reasons to oppose the complicated Gang of Eight immigration proposal.
There are an estimated 12 million illegal immigrants currently living in the United States.  The U.S. Chamber of Commerce and many powerful business interests support the immigration reform proposal that would allow an estimated one million legal immigrants in the country every year.  They say that increased immigration would allow them to fill job openings that Americans are reluctant to fill and would spur growth in the economy.  Those business interests are pressuring House Republicans to pass the Senate plan and are using this election year fundraising time to send their message.
If the House does not act on immigration reform it will have to pass the U.S. Senate again in the next Congress and that could be more difficult if Republicans control the Senate.
Senator Jefferson Beauregard Sessions III has represented Alabama in the Senate since his election in1996. Prior to that Sessions was Alabama Attorney General and the U.S. Attorney for South Alabama.  Sen. Sessions faces re-election this year, but 'The Alabama Political Reporter' is not aware of anyone in this State who is running against the popular three term incumbent.
Trump Truck and boat parades this weekend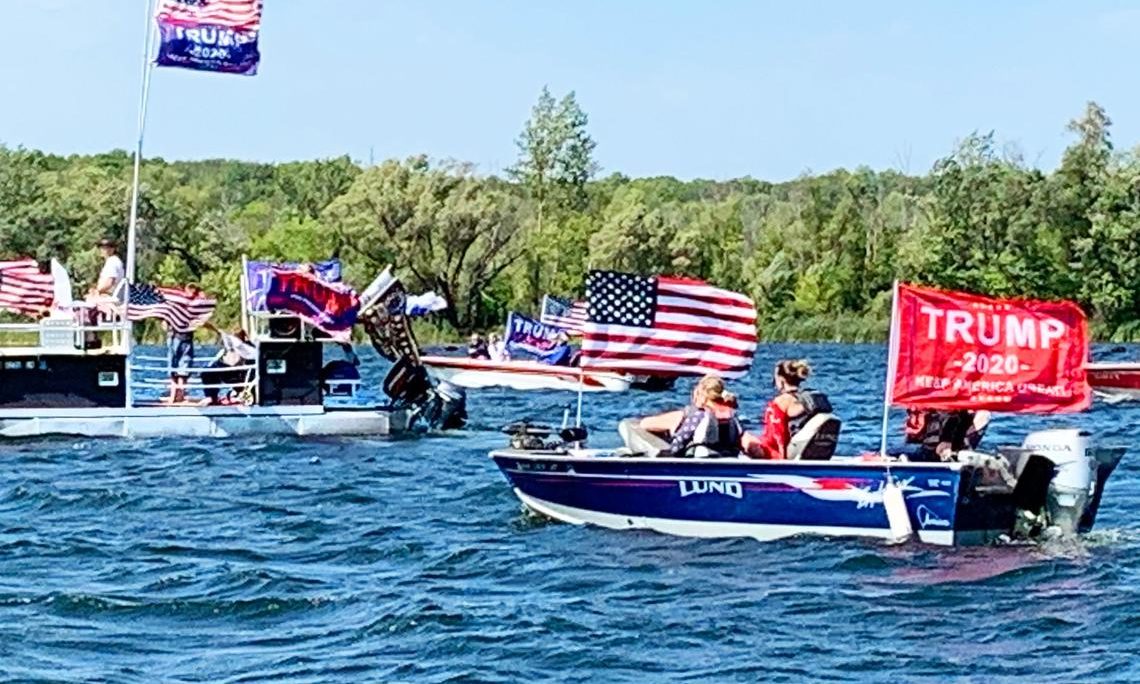 As Election Day draws near, Alabama Republicans are excited about promoting the re-election of Donald J. Trump as President and the election of Tommy Tuberville for U.S. Senate. This weekend two pro-President Trump events are happening in the state. There will be a truck parade from Ashland to Phenix City on Saturday sponsored by the Clay County Republican Party, while there will also be a boat parade on Wilson Lake in the Shoals sponsored by the Colbert County Republican Party on Sunday.
The pickup trucks will assemble at the Ashland Industrial Park in Clay County, 8240 Hwy 9, Ashland. There is a pre-departure rally at 10:00 a.m. central standard time. The trucks will depart at 11:00 a.m. and then proceed on a parade route that will take them into the bitterly contested swing state of Georgia. The Trump Pickup Parade will wind through east Alabama and West Georgia traveling through LaGrange and Columbus before concluding near the Alabama/Georgia line in Phenix City, 332 Woodland Drive, Phenix City at approximately 2:00 p.m. central time. Speakers will begin at 3:00. Trump flags will be on sale at the event.
The Phenix Motorsports Park will be hosting what sponsor hope could possibly the world's largest Pickup Tuck parade in U.S. history that is routing over 50 mile through Georgia in effort to "pickup" President Trump's numbers in GA.
A number dignitaries have been invited to address the Phenix City rally, including Coach Tuberville. Former State Sen. Shadrack McGill, Trump Victory Finance Committee member former State Rep. Perry O. Hooper Jr., and Paul Wellborn, the President and CEO of the largest Family owned Kitchen Cabinet manufacture in the USA are among the featured speakers who have committed to speak at the event.
Entertainment will be provided by: Charity Bowden, an up and coming country music singer who was the runner up on "The Voice". Charity will sing 'I am Proud to be an American' as well as songs from her Voice performances. The McGill Girls will also perform. The three beautiful and talented sisters will be singing patriotic songs in three part harmony. Geoff Carlisle, a professional DJ will be keeping the crowd pumped with music and entertainment.
Following the speakers and the entertainment there will Trump truck-vs- Joe Bidden truck races down the drag strip for the finale.
The Northwest Alabama boat parade will be on Sunday. The boats will gather at 2:00 p.m. near Turtle Point and then the flotilla will parade around the open waters of Wilson Lake til 3_00 p.m.. There will be a contest for best decorated Trump boats.
Trump supporters have held a number of large boat parades across the state to show their support for the re-election of Pres. Trump.
Boat parade sponsors say that this parade will be: pro-American, pro-law enforcement, pro-military.