McKinney Promises to Champion Growth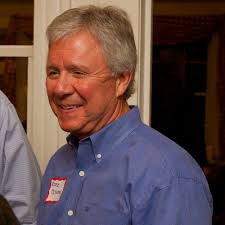 By Brandon Moseley
Alabama Political Reporter
Former Montgomery Probate Judge Reese McKinney is running in the June 2013 Republican Primary for Alabama Secretary of State.  McKinney promised in a statement on Monday June 28 that if elected he will be a champion for business.  Judge McKinney also announced last week that he had received the endorsement of the Tea Party Patriots.
Judge McKinney wrote, "Jobs matter. Leadership matters. And policies that grow jobs for Alabamians must be a top priority of our elected officials. When Republicans took control of state government in 2010, unemployment in Alabama stood at 8.9%. Today, our unemployment rate is 6.7% and while this is an improvement deserving of praise, we still have ground to gain before Alabama returns to full employment."
Judge McKinney continued, In Alabama, small businesses represent 96.9% of all employers and generate 49% of all private sector jobs. As Secretary of State, I will be a champion for small business and I will work each day to push smart job growth policies. Because the Secretary of State's office is the first point of contact for new businesses, it is uniquely positioned to engage and encourage small businesses in Alabama."
Judge McKinney promised that if elected, "I will make sure that the office does not create delays or hardships for business startups and I will take whatever measures are required to ensure this happens. Once elected, I will immediately review the entire business registration process to identify problems and delays, and I will aggressively pursue improvements that demonstrate my commitment to encouraging new businesses."
Judge McKinney said, "My first act as Secretary of State will be to convene a Small Business Summit in Montgomery for the purpose of identifying and pursuing pro-small business initiatives that will create jobs in Alabama…I will also work to establish lines of communication with government officials at the State and local level to drive job growth policies across the state. Effective communication with other officials and small business owners will encourage job growth across the State, but make no mistake, what will count most is the actions and policies that result from this communication."
Judge McKinney said in a recent St. Clair County event, "I am the only lifelong Republican, lifelong conservative in this race."  McKinney asked those present to compare the candidates.  "I look forward to standing with you in the Secretary of State's office."
Judge McKinney is campaigning on his conservative credentials, slashing bureaucratic red tape and transforming the Secretary of State's office into a pro-business, pro-job growth entity. The campaign statement says that McKinney's experience in elections, adoptions, and administrative services will allow him to build upon this experience on his first day in office without subjecting the public to a learning curve.
Judge McKinney is a staunch proponent of photo ID for voters and reports having witnessed first-hand the vulnerabilities with current identification methods for voters. As Secretary of State, Judge McKinney is promising that he will ensure that Alabama leads the nation in voter integrity initiatives.
The Republican primary election will be held statewide on Tuesday, June 3, 2014.
Judge McKinney is running against state Representative John Merrill (R) from Tuscaloosa and Crenshaw County Probate Judge Jim Perdue.
Breaking down the six amendments on Alabama's November ballot
What do the six proposed amendments on Alabama's November ballot do? We answer your questions here.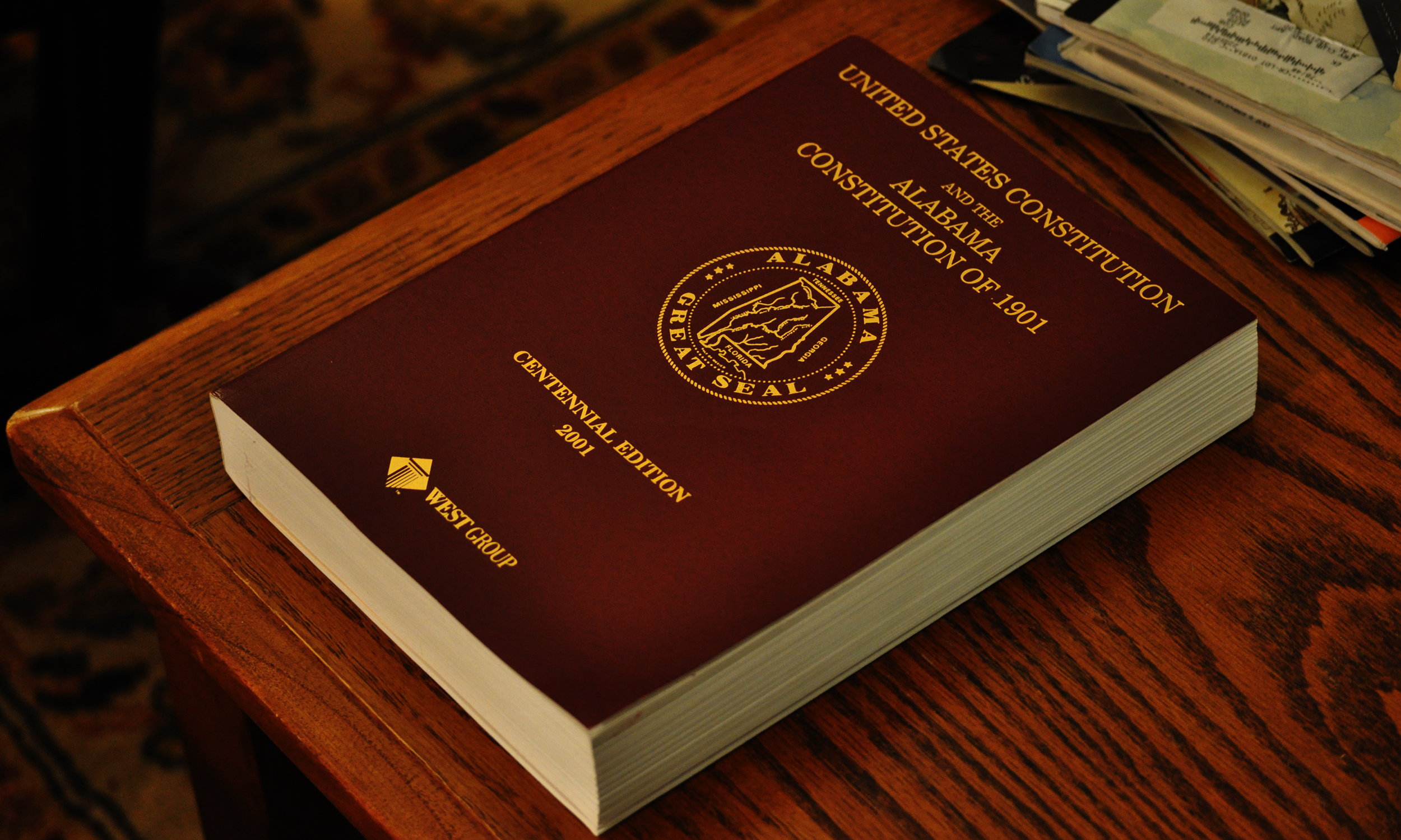 Alabama voters in the Nov. 3 election will have to decide on whether to add six constitutional amendments to what is already believed to be the longest constitution in the world. 
If approved, three of the amendments won't actually make substantive changes to state law, however.
To be added to the constitution, the amendments must receive support from a majority of voters.

Amendment 1
Amendment 1 — sponsored by State Sen. Del Marsh, R-Anniston — would "grant the right to vote to 'only' those U.S. citizens who meet the requirements." 
If approved, the change in the state's constitution would be to replace wording that the constitution grants the right to vote for "every" U.S. citizen who meets the requirements, to it grants the right to vote for "only" those U.S. citizens who meet the requirements. 
The amendment makes no changes to state voting requirements, and it's already a federal requirement to be a U.S. citizen to vote. Marsh told WBRC that the amendment "sends a message to Washington." Opponents to Amendment 1 say it could make it easier for the GOP-controlled Legislature to restrict voting rights.

Amendment 2
Amendment 2 processes numerous changes to the state's judicial system, including a change that would allow Alabama Supreme Court, rather than the Chief Justice, to appoint the Administrative Director of Courts. 
The amendment would also increase the Judicial Inquiry Commission from nine members to 11 and would  allow Governor, rather than the Lieutenant Governor, to appoint a member of the Court of the Judiciary. 
If approved, it would also prevent automatic disqualification from holding public offices for a judge solely because a complaint was filed with the Judiciary Inquiry Commission. Additionally, it would provide that a judge can be removed from office only by the Court of the Judiciary.
Amendment 3
Amendment 3 would extend the time appointed district and circuit court judges serve. State law now mandates appointed judges serve one year, or until the end of the term of the judge whom they were appointed to replace, whichever is longer.  
The amendment would allow the appointed judge to serve two years before running to keep their judgeship in an election. 
Amendment 4
Amendment 4 would allow "a rearranged version of the state constitution" to be drafted to "remove racist language," "remove language that is repeated or no longer applies,"  "combine language related to economic development"  and "combine language that relates to the same county."
 The rearranged version of the state constitution would have to be drafted by the state Legislature in 2022, according to the amendment, and the new draft wouldn't become law until approved by a majority of voters.
Amendments 5 and 6
Amendments 5 and 6 relate to Franklin and Lauderdale counties only, and if approved, would add to the state constitution that "a person is not liable for using deadly physical force in self-defense or in the defense of another person on the premises of a church under certain conditions" in both of those counties. 
Alabama already has a "stand your ground" that applies to the use of deadly force in churches, however. 
Alabama Attorney General Steve Marshall in a Jan. 2 statement, following the West Freeway Church of Christ shooting in White Settlement, Texas, wrote that Alabama law "does not impose a duty to retreat from an attacker in any place in which one is lawfully present."