Auditor Candidates Address Republicans at Pumpkin Patch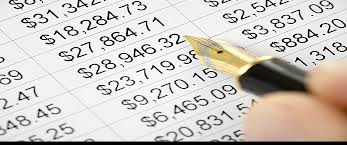 By Brandon Moseley
Alabama Political Reporter
Four of the Republican candidates for State Auditor attended the Republican Party's Pumpkin Patch event on Saturday, April 26th, with Alabama Governor Robert Bentley (R) and Republican Party Chairman Bill Armistead.
The first to speak was Hobbie Sealy.  Sealy said that he had a great time at the Sarah Palin event in Baldwin County the night before and was delighted to be here in Chilton County.  Sealy said that he was born and raised on a small farm in Montgomery County where has learned Christian conservative values.
Sealy said that there are four candidates in the auditor's race.  Three have degrees.  I am the only one with an accounting degree. Sealy said that he has used that degree in his 30 years in the military. Sealy said that he has proven professional ability and that the country has had enough of the Obama type of candidate who have little experience.
Hobbie Sealy retired as a full Colonel for Air Force to take a position with USAA (an insurance company) and was with them for 11 years as a director of marketing.  He returned home in 1999 and worked as a tax accountant.  He was appointed Deputy Commissioner of the Department of Conservation and Natural Resources by then Gov. Bob Riley.
As Deputy Commissioner he was in charge of the two year state audit.  The Department had over 11,000 items spread across the state of Alabama.  Sealy said that he worked with current State Auditor Sam Shaw (R) on the audit.
Sealy said that he had been a longtime Republican and has been a member of the Montgomery County Republican Club executive committee for over ten years.  "This is the first time I have ever run for a public office." Hobby Sealy said, "I appreciate your support, your payers, and your vote."
Adam Thompson thanked Chairman Armistead and the Alabama Republican Party for hosting such a good event.
Thompson said, "I am the only candidate running who has actually worked in the state Auditor's office."  I will be ready to go to work immediately. Thompson said that the auditors doesn't need to have any accounting knowledge.  Instead the auditor deals with state property.  It is actually easier to walk off with a state laptop than it is to steal funds.  One department once lost a $10,000 copier. Whole cars have disappeared before and agencies just say, "We will get another car." The State Auditor oversees $2 billion worth of state property. "It is an important job.  Not an exciting but is an important job."
Thompson said that he had been endorsed by the Alabama Retail Association, the Alabama Farmers Federation and the Business Council of Alabama.
Thompson said that his first Child is due any day now.  "I would be honored to have your vote and your support."
Thompson currently is the Chief of Staff for the Secretary of State and has previously worked in the state Auditor's office under Beth Chapman (R).
Jim Zeigler said his name is Zeigler just like the Zeigler bologna company.  Zeigler said that he is alphabetically disadvantaged because his name comes last on any list done in alphabetical order.  Zeigler said, "Just save the best for last and vote for Jim Zeigler."
Zeigler said that he has a plan to turn the auditor office into a watchdog to stop public waste.  The Republican super-majority has improved state government, but after 136 years of Democrat dominated State government there is still a lot of waste.  The Republicans are starting to cut out the waste, "But you don't cut out 136 years of bureaucracy in just four years." Republicans have already found illegal second pay checks to over 400 individuals.
Zeigler said that his plan would turn the auditor back into an auditor in order to find government waste. Zeigler said that there is plenty of money down there to pay for prisons and roads if we would cut out the low priority spending. Zeigler said that he also opposes the foolish Common Core standards.
Zeigler is an attorney and a former Public Service Commissioner.
Former farmer, businessman, Marine, conservative activist, and auditor candidate Dale Peterson was present at the event, but could not stay for the speech making portion of the event.
The winner of the June 3rd Republican Primary will still have to face Democrat Miranda Karrine Joseph in the November 4th General Election.
Current State Auditor Samantha "Sam" Shaw (R) is term limited from running again.
Judge orders Alabama to change voter requirements over COVID-19 concerns
In his 197-page ruling, the judge wrote that "the plaintiffs have proved that their fears are justified."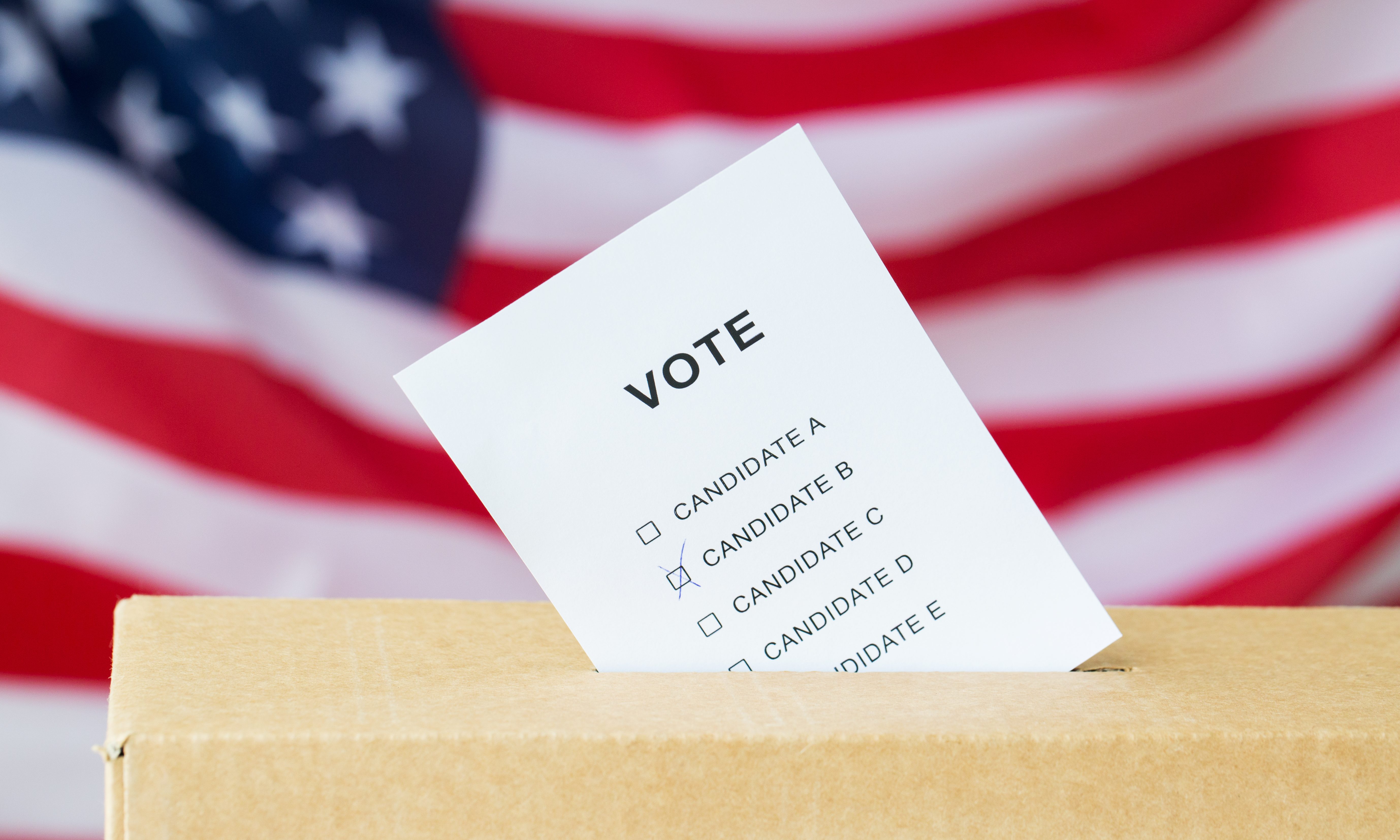 A federal judge ruled in favor of plaintiffs in a case challenging aspects of Alabama's voting requirements amid the COVID-19 pandemic.
U.S. District Judge Abdul Kallon's Wednesday ruling orders the principal defendant in the lawsuit, Alabama Secretary of State John Merrill, to allow curbside voting, in the counties that choose to do so, but only for the Nov. 3 general election. The judge's rulings pertain solely to the Nov. 3 election.
Kallon also ordered the state to do away with the requirement for voters to have two witnesses or a notary sign their absentee ballot, if the voter submits a statement that they have an underlying medical condition that puts them at a heightened risk from COVID-19 and thus, they cannot safely get those additional signatures.
In addition, Kallon ruled that voters 65 and older with an underlying medical condition won't need to submit a copy of a photo ID with their absentee ballot, so long as the voter provides other identifying information, such as their driver's license number or last four digits of their Social Security number.
In his 197-page ruling, Kallon wrote that "the plaintiffs have proved that their fears are justified" and the voting provisions challenged in the lawsuit "unduly burden the fundamental Constitutional rights of Alabama's most vulnerable voters and violate federal laws designed to protect America's most marginalized citizens."
"That is for three reasons," the judge continued. "First, because the Challenged Provisions only marginally advance the State's interests in maintaining them while significantly burdening the right to vote, all three provisions violate the First and Fourteenth Amendments during the pandemic."
"Second, because the photo ID requirement and the de facto curbside voting ban make voting inaccessible for voters with disabilities, both those provisions violate the Americans with Disabilities Act during the pandemic. Finally, because the witness requirement interacts with Alabama's history of discriminating against Black citizens to deny Black voters' their right to vote, that provision violates the Voting Rights Act during the pandemic."
The lawsuit, filed by the NAACP Legal Defense and Educational Fund, Southern Poverty Law Center, American Civil Liberties Union, ACLU of Alabama and Alabama Disabilities Advocacy Program, was brought on behalf of several Alabamians with underlying medical conditions.
"This decision is a huge win for Alabama voters, especially voters of color and voters with disabilities," said Deuel Ross, senior counsel at LDF, in a statement. "Given COVID-19, Alabama's draconian voting rules needlessly place the health and voting rights of Alabamians in danger. No one should be forced to risk their safety to exercise their constitutional right. State and local election officials have a responsibility to ensure that voting is easy and accessible for everyone in the pandemic."
Caren Short, senior staff attorney for the SPLC, applauded Wednesday's decision.
"Today's decision provides  crucial relief in Alabama's absentee voting process, allows for curbside voting in counties that wish to provide it, and ultimately will create a better public health situation in Alabama as it conducts an historic election," Short said. "We're deeply hopeful that the secretary of state and county election officials will accept the court's ruling and begin educating Alabama voters on how they can vote safely and easily for the general election."
"This ruling recognizes the hardships these laws place on Black Alabamians and those at particular risk for COVID-19. This decision will help to ease those burdens in the midst of this deadly pandemic," said Davin Rosborough, senior staff attorney with the ACLU's Voting Rights Project.
Merrill, in a statement to APR after the ruling, said he plans to appeal the verdict, which he likened to "judicial activism."
"I am extremely disappointed in today's ruling in the case of People First of Alabama v. Merrill relating to the November 3 General Election. Judge Kallon's ruling to disallow the Secretary of State from prohibiting an illegal activity known as 'curbside voting' undermines the integrity of the elections process and the ability for Alabamians to cast a secret ballot as the chain of custody is then broken," Merrill said. "It is important to remember that counties are in no way required to offer the illegal activity known as 'curbside voting."
Kallon in his ruling noted that "No provision of Alabama law expressly prohibits curbside or drive" but that there's also no provision in state law allowing for the practice, and that Merrill then believes curbside voting to be illegal. Kallon also wrote that several states do allow for curbside voting, and that the Centers for Disease Control and Prevention recommends states allow curbside voting to comply with social distancing rules and in limiting personal contact during in-person voting.
"In addition, the photo ID and witness requirement components are necessary deterrents for those wishing to illegally influence elections," Merrill continued. "We look forward to successfully appealing this decision as we continue fighting for safe and secure elections – free from voter fraud and judicial activism."
Alabama Attorney General Steve Marshall in a statement said he will ask for an appeal of Kallon's verdict.
"Back in June, the district court in this case enjoined these important protections for the primary runoff.  But the U.S. Supreme Court stepped in, staying that injunction and allowing the State to enforce its laws.  We will ask the 11th U.S. Circuit Court of Appeals and, if necessary, the Supreme Court, to do the same again," Marshall said. "Voting began weeks ago. And every Alabama voter is entitled to vote under the same laws, not new ones written by a federal court in the middle of voting."