Clock is Ticking for the AG in the Barron/Johnson Case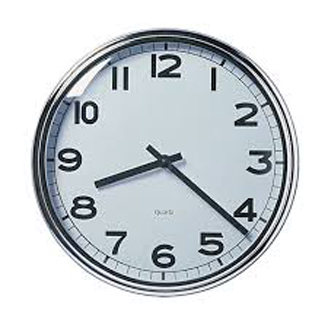 By Bill Britt
Alabama Political Reporter
MONTGOMERY—On April 1, the Alabama Court of Appeals gave the prosecution in the Lowell Barron-Jill Johnson case 14 days to state why the case should not be dismissed.
The court stated that the, "Appellant is attempting to appeal from a non-appealable order," which in layman's terms means, the loser cannot appeal. At issue is the order given by DeKalb County Circuit Judge Randall Cole, in which he ruled that the introduction of a romantic relationship between Barron and Johnson was inadmissible.
The Attorney General's Office maintains that there was an intimate relationship between Barron and Johnson and that the relationship goes to motive. The prosecution says that without being able to establish motive then the State's case is fatally damaged. Rumors have circulated for years about a romantic relationship between the two, but they are only rumors, in a town that thrives on gossip.
In 2013, Johnson addressed the issue with the Alabama Political Reporter. When asked if she and Barron had an affair Johnson said, "Anyone who really knows me knows that…I worked for Barron…and another thing I'd like to say is, I'm not married and neither is Barron, so even with that right there it wouldn't even matter."
Barron's attorney Joe Espy said in court that there was, "No romance, no dating, their relationship was business and professional."
But, the Attorney General's Office, in its appeal to Judge Cole's ruling indicates that statements made in Johnson's Grand Jury testimony and to the Alabama Political Reporter, point to a romantic relationship and is necessary to establish motive, as to why Barron would give Johnson a car and $50,000 as a campaign bonus.
Motive is not always a part of a criminal proceeding, but it can point to why a person acted in a certain way. A romantic relationship could be a motive to commit a crime but Judge Cole will not let the prosecution even raise the issue.
Some have argued that this is "home cooking," by a judge who has known Barron for decades.
An example why motive is important goes like this:
Let's say $10,000 is missing from the church Sunday school fund. A certain deacon has access to that fund. It is also discovered that the deacon just put a $10,000 downpayment on a love nest with the church secretary. This is the type of motivation it is believed the prosecution wants to imply.
Again, Barron's attorney has maintained that Barron and Johnson had a strictly professional relationship.
According to the indictments, Barron gave Johnson a $50,000 bonus for her work on the campaign. Johnson then turned around and wrote Barron a $50,000 check to make final payments on the home he had financed for her. The State seeks to make the claim that this was a scheme by the pair to pay off Johnson's home and repay Barron, solely using campaign funds. The net result being that Johnson would own the home free and clear, while Barron received his money back on the loan. Johnson says there was no agreement between her and Barron to use the bonus to pay off the home.
In 2013 Johnson says that is exactly what she used the money for:
"Yes sir, I did do that. He did not tell me to do that. That was on my own…I knew he was gonna give me a bonus, I didn't know how much it was gonna be. He had told me during the campaign…I had worked so hard…he told me you can do anything you want with this money, vacation, shopping, you can blow it. But after this campaign, it's gonna be hard for you to get a job because you were on the front lines and a lot of people will remember that. They will recognize you. It's gonna be hard for you to get a job. He was 100 percent correct."
The prosecution contends that Barron knew Johnson could never make the $2000 a month payments on the loan he gave her, so he arranged the bonus as a way of repaying himself.
Johnson has clearly denied this accretion.
The Attorney General's Office has maintained that the immediate exchange of money, the fact that Johnson would not have the means to payback the loan, and the romantic relationship, would all go to prove means, motive and opportunity.
Three of the five judges that sit on the Court of Criminal Appeals have recused themselves from the hearings. Presiding Judge Mary Windom, whose husband, former Lt. Gov. Steve Windom, a Republican who often sparred with Barron when he was Senate President Pro Tem, has recused herself. Liles Burke's recusal was based on the fact that his father's wife, was previously married to Barron, and that he is step-brother to Barron's children. Judge Michael Joiner's senior staff attorney's cousin was married to Barron and his senior staff attorney's brother is Johnson's lawyer, which caused his recusal.
The seemingly incestuous relationships in this case have also in many minds cast a shadow over Judge Cole's ruling. Judge Cole and Barron served as Democrats in the same District for over 30 years.
Judge Cole joined the DeKalb County Circuit in 1974 and his current term expires in 2018. He will not be eligible for another term due to age restriction. Barron was elected to the State Legislature in 1982, serving in the same District in which Judge Cole presides, until he was defeated in 2010.
In April, 2013, Barron and Johnson were charged with a total of six counts of Ethics Law violations and violations of the Fair Campaign Practices Act.
Today is Thanksgiving
Today is a national and state holiday. Schools, banks, government offices and many private businesses are closed.
Four hundred years ago, on Nov. 11, 1620, after 66 days at sea, a group of English settlers landed near what is today Cape Cod in Massachusetts. Onboard the Mayflower were 102 men, women, and children, including one baby born during the Atlantic crossing, who made up the Pilgrims.
The Mayflower, captained by Christopher Jones, had been bound for the mouth of the Hudson River. The ship took a northerly course to avoid pirates, but the decision to avoid the then widely traveled sea lanes to the New World took the ship into bad weather, which had blown the Mayflower miles off course and left the ship damaged. Off Cape Cod, the adult males in the group made the fateful decision to build an entire colony where none had existed prior. They wrote and signed the Mayflower Compact.
"In the name of God, Amen. We whose names are underwritten, the loyal subjects of our dread Sovereign Lord King James, by the Grace of God of Great Britain, France, and Ireland King, Defender of the Faith, etc. Having undertaken for the Glory of God and advancement of the Christian Faith and Honour of our King and Country, a Voyage to plant the First Colony in the Northern Parts of Virginia, do by these presents solemnly and mutually in the presence of God and one of another, Covenant and Combine ourselves together in a Civil Body Politic, for our better ordering and preservation and furtherance of the ends aforesaid; and by virtue hereof to enact, constitute and frame such just and equal Laws, Ordinances, Acts, Constitutions and Offices from time to time, as shall be thought most meet and convenient for the general good of the Colony, unto which we promise all due submission and obedience. In witness whereof we have hereunder subscribed our names at Cape Cod, the 11th of November, in the year of the reign of our Sovereign Lord King James, of England, France and Ireland the eighteenth, and of Scotland the fifty-fourth. Anno Domini 1620."
After a few weeks off Cape Cod, they sailed up the coast until they reached Plymouth. There they found a Wampanoag Indian village that had been abandoned due to some sort of plague. During the Winter of 1620-1621 they lived aboard the Mayflower and would row to shore each day to build houses. Finally, they had built enough houses to actually move to the colony, but the cold, damp conditions aboard the ship had been costly.
Some 28 men, 13 women (one of them in child birth), and 8 children died in that winter. Governor John Carver would die in April. His widow, Kathrine White Carver, would follow a few weeks later. There is some recent archaeological evidence suggesting that some of the dead were butchered and eaten by the survivors.
The Mayflower and her crew left for England on April 5, 1621, never to return.
About 40 of the Pilgrims were religious Separatists, members of a Puritan sect that had split from the Church of England, in defiance of English law. In 1609, they immigrated to Holland to practice their religion but ran into problems there too. Others in the group had remained part of the Church of England but were sympathetic to their Separatist friends. They did not call themselves Pilgrims, that term was adopted at the bicentennial for the Mayflower voyage. The members of core Separatist sect referred to themselves as "Saints" and people not in their sect as "Strangers."
In March 1621, an English speaking Native American, named Samoset, visited the Plymouth colony and asked for beer. He spent the night talking with the settlers and later introduced them to Squanto, who spoke even better English. Squanto introduced them to the chief of the Wampanoag, Massasoit.
Squanto moved in with the Pilgrims, serving as their advisor and translator. The friendly Wampanoag tribe taught the Pilgrims how to hunt and grow crops. The two groups began trading furs with each other.
William Bradford, a Separatist who helped draft the Mayflower Compact, became the longtime Plymouth Governor. He was also the writer of the first history of the Plymouth Colony and the Mayflower. Bradford's more notable descendants include author, dictionary writer and scholar Noah Webster; TV chef Julia Child; and Supreme Court Chief Justice William Rehnquist.
In the fall of 1621, 399 years ago, the Pilgrims invited their Wampanoag Indian friends to a feast celebrating their first harvest and a year in the New World with a three-day festival. This has become known as the first Thanksgiving.
Today is a national and state holiday. Schools, banks, government offices and many private businesses are closed.