Birmingham Officials Get Briefing on Ukraine Situation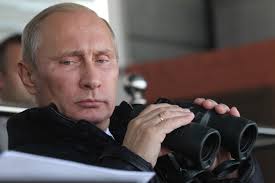 By Brandon Moseley
Alabama Political Reporter
In the last eight months, the Ukraine has dominated International news in ways that no country ever wants to dominate International headlines.  Ukraine has seen months of civil strife and unrest that has led to the ousting of the pro-Russian Ukranian President, the invasion of the Crimea by Russian armed forces and separatists seizing government buildings in Eastern Ukraine.
On Wednesday, May 14, the President and founder of the First Investment Group, Borys Soboliev, was in Birmingham to meet with local business and political leaders about the situation.  Soboliev is on the board of directors of the U.S. Ukraine Business Council and has served the Ukrainian government in a variety of roles both before and after independence from the USSR.  Soboliev was hosted by Alabama State Senator Scott Beason (R) from Gardendale at a press conference with Alabama journalists including the Alabama Political Reporter at Birmingham's Vulcan Park.  Sen. Beason is a candidate for Congress representing Alabama's Sixth District.
Chairman Soboliev said that he was here to stress the strategic importance of the United States Ukraine relationship and to build a stronger trade relationship.  Soboliev said that some Americans take the stance that what happens in Ukraine does not affect them much.  Soboliev said however that Ukraine has tremendous strategic importance including mineral deposits.
Soboliev grew up in a Ukraine that was part of the old Soviet Union.  Soboliev said it his my privilege is to compare the different periods.  The relationship between the United States and Ukraine has become more and more open in both deeds and in words.  Ukraine has become the breadbasket for Europe, Asia, and Africa.  The modernization of Ukrainian agriculture was primarily due to the contributions of John Deere, DuPont, and Caterpillar.
Ukraine has done much to develop its role in the international economy through trade development agencies, multinational companies, and the World Bank.  Part of Soboliev's mission is to show opportunities for investment.
Soboliev said that one of Ukraine's major strategic importance is its titanium deposits.  Ukraine has large concentrations of the important metal.  Ukraine hopes that with knowledge and expertise of American companies that they can lower the cost of making things with titanium so that it continues to become used more and more in sectors beyond defense to include sectors like automobiles.  Titanium deposits are found in both the western and eastern portions of Ukraine.  Soboliev said that 95% of Russian Ukrainian titanium products are made with Ukrainian titanium.  The only other places with comparable titanium deposits are Madagascar and Kenya and there are ecological problems with mining there.
Soboliev said that titanium (which is stronger than steel and does not corrode) will replace iron in many applications.  Ukraine is working on their capabilities to bring the cost of working with the material down.  This is a real practical area where western and Ukrainian strategic partnership has been working.
Soboliev says that following Russia's annexation of the Crimea other cities in the Ukraine, including Donetsk, have been invaded by Russian nationalists and terrorists.  Ukraine has felt the compassion of the United States and other nations and they really appreciate this attitude.
Senator Scott Beason asked Soboliev: "How deeply involved do you think is the Russian Government involved in the autonomy movement?"
Soboliev said that much of what we hear about the situation is influenced by Russian propaganda.  "Ukraine has no resources to pay for propaganda at all."  Soboliev said that Putin has used Russian media and TV channels to spoil minds of people in the Ukraine.  None of this is new.  "The Nazis used similar tactics in the thirties.  What we are watching on Russian TV is so falsified."
Joseph Goebbels said that people will more readily believe a big lie than a small lie.
Soboliev accused the Russians of putting women and children in front of their military equipment in Crimea.  Ukrainian military forces could not fire on the civilians.  Soboliev claimed that many of the Russian nationalists who seized the buildings in Eastern Ukraine are really Russian troops.  Soboliev said that authorities in the Ukraine have captured over 100 and have recognized them as members of Russian Special Forces units.  The Russians pay protesters cash on a daily basis in cash to protest in support of the Russians in front of the buildings which are held by Russian Special Forces.
Soboliev said, "We are undermined by our neighbor."  This is, "His (Putin's) way of sustaining his empire of evil."
Soboliev said that Putin has called the collapse of the Soviet Union the most tragic event of the 20th century.
Soboliev said that when he was working for the Ukrainian Republic before the fall of the USSR, in 1991 we were called on to Moscow and we (the Republics) were told to pay money to prop up the USSR to prevent its bankruptcy and we had no money to give.  Soboliev said, "The insolvency of the Soviet Union was a product of its development."
Soboliev said that Putin carried the luggage for the Mayor of St. Petersburg at the time so knows little of the actual events.  "I participated in that.  If a government has no money it will collapse.  I saw this with my own eyes."
Soboliev said the City Hall here in Birmingham has to balance its budget and so should national governments.  Soboliev said that this is not how to run the country.  The development of trade and free markets is the real solution for Ukraine and for Russia.
Soboliev said that melding the nation is a challenge for Ukraine because many are settled on their own national roots.  Americans don't care they go where the jobs and the opportunities are.  Ukraine can improve the unemployment situation in the east by moving workers from the east to the west to develop the titanium industry.
Soboliev said, "He (Putin) failed with his blitzkrieg.  He is not original.  He is just repeating ideas of 1930s."
Putin expected mass uprisings in support of his Russian occupation and all he has gotten are some drug addicted persons who are unemployed and getting paid.  We are proud that we have no difference on the banks of the Dneiper.
Soboliev said that he has some relatives in Sebastopol (the capital of the Crimea).  They were expecting subsidies from the Russian takeover.  Those that are elderly were expecting Soviet times to come back.  "Then they were poor but secure.  Now when Putin said no cash no money they are a little bit upset.  There was nothing in the stores then but what was there was cheap.  This is the legacy of Soviet times which has made us where we don't work but are expecting the good Czar to come and bring it."
Soboliev accused Putin of manipulating gas prices and said that the Ukraine wants to move to normalize the market prices for natural gas.
The Alabama Political Reporter asked Soboliev if it was a mistake on the part of Ukraine to agree to give up its nuclear arsenal.  Soboliev said, The 1994 Budapest Memorandum was signed by four Presidents including Boris Yeltsin and Bill Clinton and it guaranteed that no hostile actions would be pressed on the Kiev authority in any direction.  Soboliev said that, "As Deputy Finance Minister at that time, keeping even one ICBM was detrimental to our state budget.  It was not possible to keep the third largest nuclear arsenal in the world."
The failure of our guarantors to has displayed bad example to world including Iran.  One of the guaranteeing countries (Russia) invaded our territory.
Soboliev said that when you analyze the situation inside the Russian Federation there are a lot of places that would prefer independence to remaining in Russia.  If there was a referendum in Kaliningrad today 100% would participate and 120% would vote for rejoining Germany.  If a referendum was held in the Kurile Islands the residents would overwhelmingly vote to rejoin Japan.
"A tidal wave:" ICU beds scarce as Alabama breaks another hospitalization record
Infectious diseases experts worry if hospitals will have enough staff to handle "what might be a tidal wave of patients in the next month."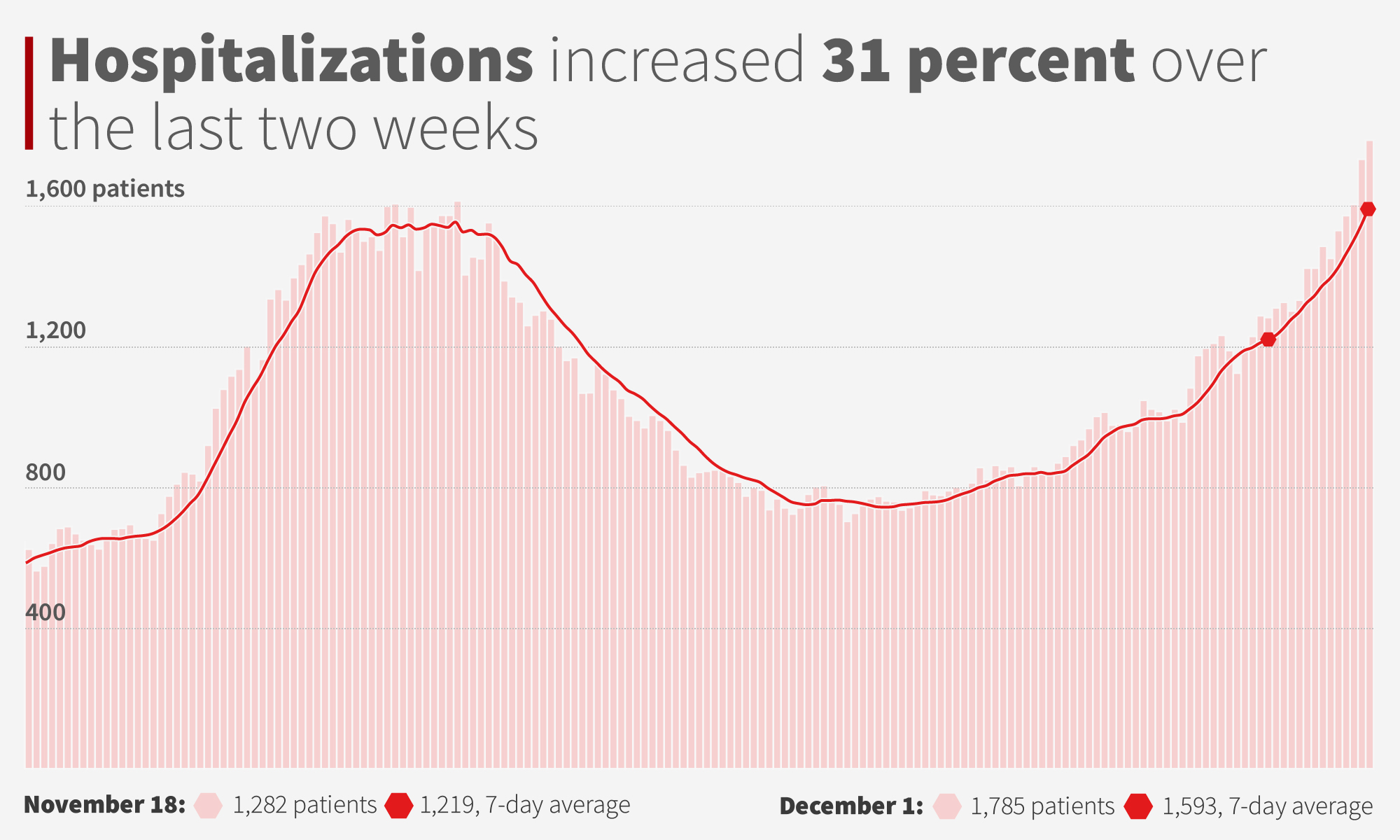 There were no intensive care beds available in Mobile County on Tuesday, the second day in a row Alabama set a record for hospitalized COVID-19 patients, and if models hold up, there could soon be the need to set up temporary medical facilities outside of hospitals, according to a UAB infectious disease expert. 
Dr. Jeanna Marrazzo, director of UAB's Division of Infectious Diseases, told reporters on Tuesday that looking at some models that forecast what might happen in the three weeks after Thanksgiving "you could conceivably see a true need for setting up ancillary care places in three weeks." 
"I hope that doesn't happen. Are we looking at the kind of situation that New York City experienced in March? A lot depends on what happened over Thanksgiving weekend," Marrazzo said, referring to the use of tent hospitals in New York City during the early spring surge there that overran hospitals. 
UAB had a record high 125 COVID-19 patients hospitalized on Monday and Tuesday, and Huntsville Hospital also set a new record Tuesday, with 317 hospitalized. There was a record high 1,785 COVID-19 hospitalizations statewide on Tuesday, and on Monday there had never been fewer intensive care beds available in the state. 
Marrazzo said the health care workforce continues to work valiantly and are "struggling very hard." What keeps her up at night, she said, is worrying if hospitals will have enough staff to handle "what might be a tidal wave of patients in the next month." 
"It may not look like we can affect what's going to happen in two to three weeks, post-Thanksgiving, but we can impact what happens around Christmas time and after that," Marrazzo said. 
The death toll from COVID-19 continues to increase across most of the country, Marrazzo said. On average, the U.S. is seeing between 1,400 and 1,600 people lose their lives to coronavirus each day, she said. In Alabama, at least 3,638 people have died from COVID-19.
Alabama reported an additional 60 deaths on Tuesday and has averaged at least 24 deaths reported each day over the last two weeks.
Each morning, Marrazzo gets a list of those admitted to UAB for COVID-19, those discharged and those coronavirus patients who have died. Not a day goes by when there isn't one name on that list of someone who didn't make it, she said. 
"And I think about that person, and I think about their family," Marrazzo said. "And unfortunately those numbers, as I mentioned before, are going up, and the balance of people being admitted is higher than the number of people who are being discharged." 
Alabama added 3,376 cases on Tuesday, which was the largest single-day case increase, excluding when on Oct. 23 ADPH added older backlogged test results. Tuesday's high number was the product of a delay in reporting to ADPH due to the holiday weekend, the department said in a data note. 
Still, Alabama's case count continues to increase alarmingly and testing is still down, Marrazzo explained. The state's 14-day average of new daily cases on Tuesday was at 2,289. That's a 28 percent increase from just two weeks ago. 
"This is a really, really scary inflection point, "Marrazzo said, "and I don't think that we are going to be able to turn it around without experiencing some more stress and some more pain." 
The positivity rate in Alabama over the last week has been an average of 32 percent, more than five times as high as public health experts say it should be to ensure there are enough tests and cases aren't going undetected. 
"If we would test more we would probably find more, so I think these numbers are an underestimate," Marrazzo said. 
Asked what has gone wrong, that even with the knowledge of how people can protect themselves — wearing masks, practicing social distancing and staying home as much as possible — we're still seeing huge spikes, Marrazzo described a complicated set of circumstances. 
"Is it because they don't believe it's going to affect them?" she asked. 
At first, COVID-19 was something happening in China, and then it moved closer to home, Marrazzo explained. Next, it became a question of "well, it's older people who are getting sick," and there was a sense of invulnerability among the young, who thought they'd be fine and that they wouldn't infect others, she said. 
"And then I think even for people who have been trying to be good there's a huge amount of fatigue," Marrazzo said. Even health care workers become worn down, and may take risks they know they shouldn't and become infected in their own communities, she said. 
"I think we've been hammering it home, but I also think in some ways, we need to do it in a way that's sympathetic and not angry," she said. "Because yeah, I'm pretty upset about what's going to happen in the next couple of weeks, but getting angry with people and shaming them is not the answer at this point, so I think all we can do is to continue to report on the facts."