This Primary Season Not Very Exciting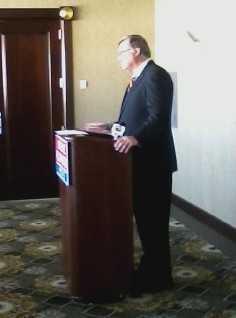 INSIDE THE STATEHOUSE
by Steve Flowers
May 21, 2014:
My early and continuous prognostication that this would be a lackluster political season has been justified. It may very well be the least interesting gubernatorial politicking year in memory.
The fact that Gov. Robert Bentley is waltzing to reelection with essentially no opposition is the primary reason for the lack of activity. In addition, the offices of Agriculture Commissioner, Attorney General and Treasurer are held by popular incumbent Republicans who have no significant opposition.
Television stations, newspapers and radio stations are lamenting the loss in revenue. This lack of media exposure exacerbates the obvious lack of interest on the part of Alabama voters. Most Alabamians are probably not aware that our primaries are less than two weeks away.
My prediction is that turnout on Primary Day, June 3, will be the lowest in history. It will not be a poor reflection of the electorate. It is just that there are no contests and therefore no media advertisements to spur our interests.
As expected the only interesting race in the state is in Birmingham. The 6th Congressional District seat is open. Spencer Bachus has retired after 20 years in Congress. There is a bevy of good candidates seeking this congressional seat, which encompasses the suburbs of Jefferson, Shelby, St. Clair and Blount Counties. It has been categorized in Washington as one of the most Republican districts in the nation.
There are seven Republican men vying for the seat. They are raising and spending a lot of money. Therefore, this area will have the largest turnout in the state on June 3. It is more than likely that two of these gentlemen will wind up in a July 15 runoff. The winner of that primary runoff battle will go to Washington.
State. Rep. Paul DeMarco of Homewood has run the most impressive campaign. He has raised the most money with a very diverse base of support. He has raised close to a million dollars from close to 1,000 different contributors. His average contribution has been $845 with 98% coming from Alabamians. He also appears to have the best grassroots support and social media presence.
Wealthy businessman Will Brooke has raised and spent right at $600,000. He has the personal resources to double that easily through self-financing in the closing days. He has sophisticated advisors and pollsters who will tell him that if he spends another half million of his own money it will guarantee him a place in the runoff.
He began his media presence with a controversial YouTube ad with him shooting high-powered guns into a copy of the Obama Care legislation. It was a little over the top and has been the subject of nationwide ridicule. The ad in my opinion backfired not only because it was weird and sensational, but it was designed to attract the bubba voter. However, the guns that Brooke uses look like those used by multi millionaire African safari hunters and exposed Brooke to blue-collar GOP voters as a silk-stocking Mountain Brook millionaire.
The wildcard in the 6th District Congressional race is Gardendale State Senator Scott Beason. Beason began the race with the best name identification. He has served two terms in the State Senate and has been at the forefront of controversial high profile right wing issues like guns and immigration. He also ran against Bachus in 2012 and garnered some name identification. However, he has raised very little money and appears to have done very little campaigning. He should be the darling of the Tea Party. We will see if that is enough to carry him to victory. At last report he had only raised $15,000.
Longtime Alabama Policy Institute leader, Gary Palmer, has run a good campaign and has excellent television ads. He has raised over $400,000 and should have a loyal hardcore following.
Shelby County physician Dr. Chad Mathis has run an excellent and professional campaign. He has also raised and spent about $400,000. His media buy has been concentrated on conservative radio and social media.
Polling indicates that Beason, DeMarco and Brooke are jockeying for the two spots in the runoff. We will see in less than two weeks.
See you next week.
Steve Flowers is Alabama's leading political columnist. His column appears weekly in 72 Alabama newspapers. Steve served 16 years in the state legislature. He may be reached at http://www.steveflowers.us
Opinion | What in the world are people thinking?
"Some of us don't take the virus seriously. Until it directly impacts us. And then we speak with regret."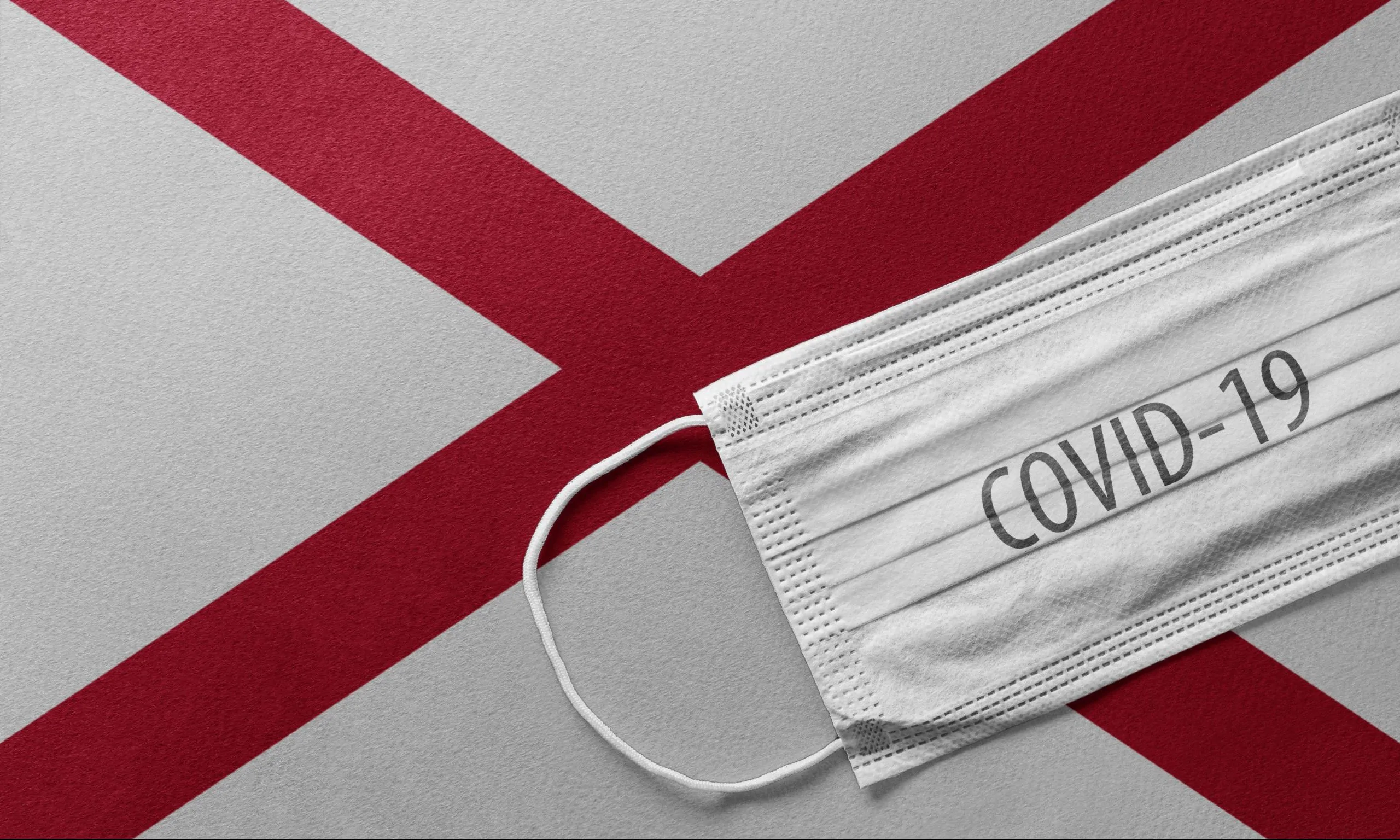 Here some of us are, waiting fearfully for the Thanksgiving surge of the coronavirus. Hospitals are full. New cases are setting records. Deaths are soaring. And then, Christmas is coming. What a holiday season, right? But it's our own fault. We're impatient. Some of us don't even take the virus seriously. Until it directly impacts us or a family member or a friend. And then we speak with regret.
I'd rather regret a disturbed holiday season than regret losing my wife, who has underlying health conditions that could make a bout with COVID-19 deadly.
I was on the Next Door website the other day, and I saw somebody asking for recommendations for a personal chef who can cook a Christmas dinner. At her home. For her family and 10 to 12 other couples. That's more than 20 people, gathering inside a home, at dinner, on Christmas.
Don't do it, I wanted to respond. But I didn't. If that person wanting a Christmas dinner is planning a meal for two dozen people, a suggestion that she postpone wasn't going to do anything but make her angry.
I get plenty of pushback already because I always wear a mask outside my home or car, or when I'm at a drive-through, or when I meet a delivery person at my porch. I hear from readers who, after one of my columns warning of the consequences of letting down our guard during the pandemic, tell me I shouldn't be afraid of a virus that the vast majority of people recover from.
Yeah, that's true. And it's also true that the virus kills at higher rates than the flu or many other diseases. Yeah, no need to be afraid. Unless it's you who brings the disease into an environment where at-risk persons live. Or unless it's your wife or mom or dad or brother or sister or good friend or another relative that gets sick. And dies.
I have a close friend who is about to enter her fifth semester of nursing school, and she's already told me, with resignation, that she expects that she'll get COVID at some point. And she'll be in line for an early vaccine.
Why are we so impatient that we cannot bear to postpone big Thanksgiving Day lunches or Christmas night dinners? What is it about us that we refuse to look ahead, knowing that if we do contract the virus, we could beat it and still have chronic health problems that dog us for the rest of our lives?
Why aren't we more afraid? So afraid that we don't look at wearing a mask as giving up some constitutional right, even as we wear shirts and pants and shoes every day?
As of this writing, the virus had claimed more than 271,000 lives in the United States. It has killed more than 3,630 in Alabama. In the state's largest population area, Jefferson County, more than 500 people have died.
Does that matter to the great majority of people? You wouldn't think so by looking at how our national and state leaders are handling things.
Children tend to recover quickly from the virus; well, at least those who it doesn't kill. But pushing to keep schools open during a huge surge without the proper PPE, social distancing, and safety measures in place, isn't going to protect the teachers, janitors, school nurses, and administrators who have to be there with those kids.
Yeah, I miss going out to eat, watching UAB play basketball, visiting with friends, and going to a play or movie. But I don't miss them enough to give in to my wishes because I'm just tired of the pandemic.
Holding classes on Zoom is exhausting. Attending classes on Zoom isn't the best way to learn.
But you can't learn anything if you're dead or, even worse, you get the disease and kill somebody else because you're careless.
A personal chef for 10 to 12 couples at a Christmas dinner? What in the world are people thinking?