This Primary Season Not Very Exciting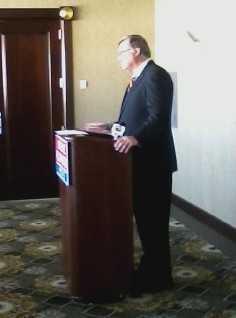 INSIDE THE STATEHOUSE
by Steve Flowers
May 21, 2014:
My early and continuous prognostication that this would be a lackluster political season has been justified. It may very well be the least interesting gubernatorial politicking year in memory.
The fact that Gov. Robert Bentley is waltzing to reelection with essentially no opposition is the primary reason for the lack of activity. In addition, the offices of Agriculture Commissioner, Attorney General and Treasurer are held by popular incumbent Republicans who have no significant opposition.
Television stations, newspapers and radio stations are lamenting the loss in revenue. This lack of media exposure exacerbates the obvious lack of interest on the part of Alabama voters. Most Alabamians are probably not aware that our primaries are less than two weeks away.
My prediction is that turnout on Primary Day, June 3, will be the lowest in history. It will not be a poor reflection of the electorate. It is just that there are no contests and therefore no media advertisements to spur our interests.
As expected the only interesting race in the state is in Birmingham. The 6th Congressional District seat is open. Spencer Bachus has retired after 20 years in Congress. There is a bevy of good candidates seeking this congressional seat, which encompasses the suburbs of Jefferson, Shelby, St. Clair and Blount Counties. It has been categorized in Washington as one of the most Republican districts in the nation.
There are seven Republican men vying for the seat. They are raising and spending a lot of money. Therefore, this area will have the largest turnout in the state on June 3. It is more than likely that two of these gentlemen will wind up in a July 15 runoff. The winner of that primary runoff battle will go to Washington.
State. Rep. Paul DeMarco of Homewood has run the most impressive campaign. He has raised the most money with a very diverse base of support. He has raised close to a million dollars from close to 1,000 different contributors. His average contribution has been $845 with 98% coming from Alabamians. He also appears to have the best grassroots support and social media presence.
Wealthy businessman Will Brooke has raised and spent right at $600,000. He has the personal resources to double that easily through self-financing in the closing days. He has sophisticated advisors and pollsters who will tell him that if he spends another half million of his own money it will guarantee him a place in the runoff.
He began his media presence with a controversial YouTube ad with him shooting high-powered guns into a copy of the Obama Care legislation. It was a little over the top and has been the subject of nationwide ridicule. The ad in my opinion backfired not only because it was weird and sensational, but it was designed to attract the bubba voter. However, the guns that Brooke uses look like those used by multi millionaire African safari hunters and exposed Brooke to blue-collar GOP voters as a silk-stocking Mountain Brook millionaire.
The wildcard in the 6th District Congressional race is Gardendale State Senator Scott Beason. Beason began the race with the best name identification. He has served two terms in the State Senate and has been at the forefront of controversial high profile right wing issues like guns and immigration. He also ran against Bachus in 2012 and garnered some name identification. However, he has raised very little money and appears to have done very little campaigning. He should be the darling of the Tea Party. We will see if that is enough to carry him to victory. At last report he had only raised $15,000.
Longtime Alabama Policy Institute leader, Gary Palmer, has run a good campaign and has excellent television ads. He has raised over $400,000 and should have a loyal hardcore following.
Shelby County physician Dr. Chad Mathis has run an excellent and professional campaign. He has also raised and spent about $400,000. His media buy has been concentrated on conservative radio and social media.
Polling indicates that Beason, DeMarco and Brooke are jockeying for the two spots in the runoff. We will see in less than two weeks.
See you next week.
Steve Flowers is Alabama's leading political columnist. His column appears weekly in 72 Alabama newspapers. Steve served 16 years in the state legislature. He may be reached at http://www.steveflowers.us
Print this piece
Opinion | Alabama close to allowing hot dogs to be rescued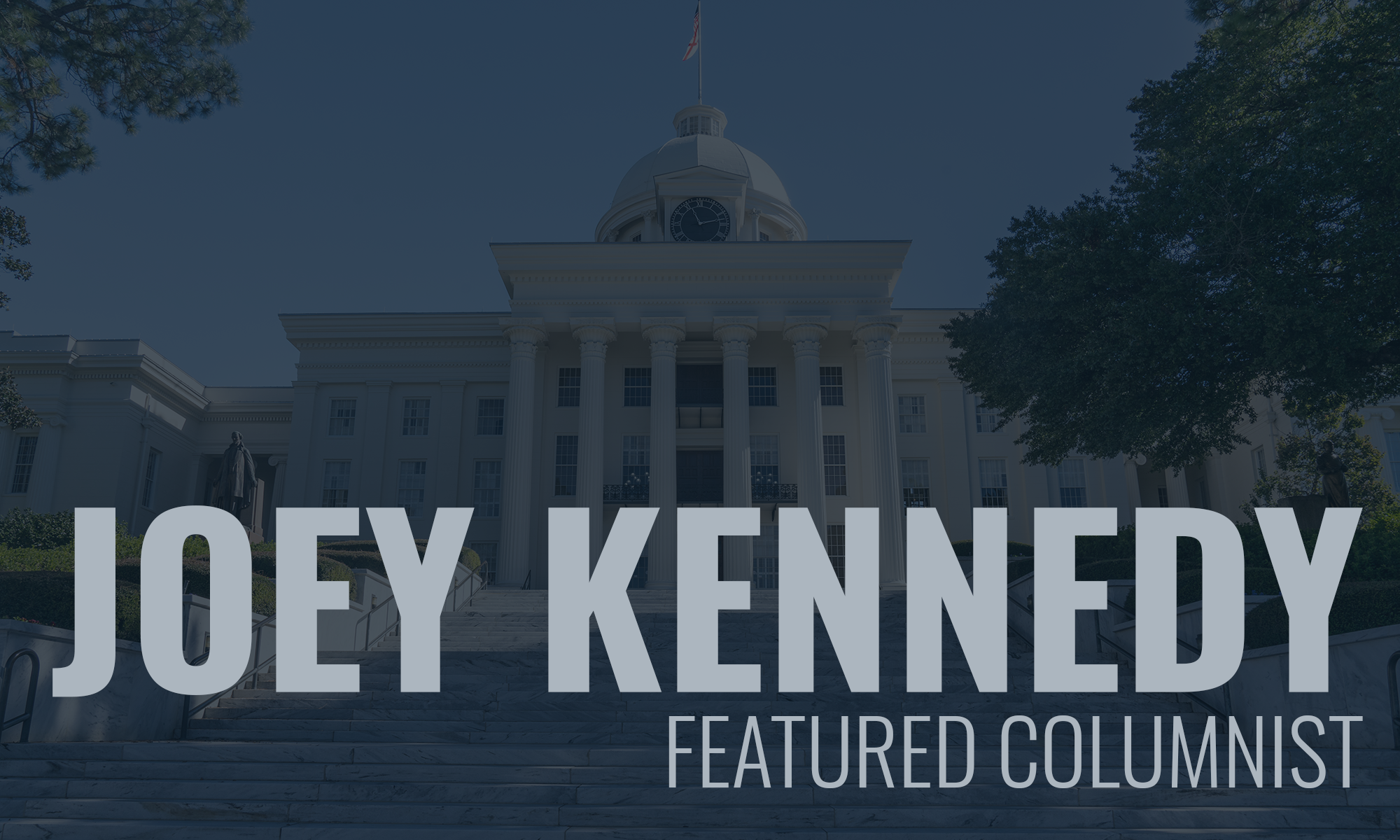 Most readers know that we've had a grumble of pugs for years. We lost four in the grumble last year. All of our dogs are rescues, and most of them have some disability: unable to walk well, blindness, incontinence, a perpetually crooked head.
And most of the pugs are elderly, so we expect to lose a few this year. Our youngest is Nellie Bly, at about 2 years old. We have a group of older pugs that are around 10-11 years old. Several came from puppy mills. One was surrendered to a vet tech when his owners took him to be put down because the owner's granddaughter wanted a different dog (I know!). The veterinarian naturally was not going to euthanize a healthy animal, and about a week later, Peerey came to us.
Pugs are bred to do one thing: Sit with their humans, mostly on their laps or next to them on the bed. All of ours are bed pugs. They snore; we adore.
I say all of this to underscore that Veronica and I know not ever to leave one of our dogs in a locked car, especially during the summer. But every year, we hear stories of the careless owners who leave their dog (or dogs) in the backseat of a vehicle while they run an errand. The errand takes longer than the owner thought, and heat builds in the car. Too often, that kills the pet, just like it does children, and that happens all too often as well.
As of 2019, 31 states had laws that either prohibit leaving an animal confined in a vehicle under dangerous conditions or provide civil immunity (protection from being sued) for a person who rescues a distressed animal from a vehicle.
Alabama – finally – is on the cusp of joining that group.
A bill (SB67) sponsored by Sen. Jimmy Holley, R-Elba, will allow good Samaritans to rescue pets left in a car if they are clearly in danger from either the heat or cold. The bill provides criminal immunity to civilians and grants civil and criminal immunity to law enforcement officers who rescue an animal.
Important, too, is that bill prevents owners from leaving their animals in a vehicle in a manner that creates an unreasonable risk of harm. If they do, they can be charged with second-degree animal abuse.
It doesn't take long for the situation in a vehicle to deteriorate, either. 
Even on a mild day, the heat inside a car can go off the rails. According to reports, if the outside temperature is 70 degrees (f), the interior of a vehicle can heat up to 89 degrees in 10 minutes. After a half-hour, the interior temp can be 104 degrees. Of course, it's much worse on hotter days.
At 80 degrees, a vehicle's inside temperature is at 99 degrees; after a half-hour, the animal is trying to survive in a 114-degree oven. And at 95 degrees, not an unusual June, July, or August temperature in Alabama, the inside temp of a vehicle is about 130 degrees.
Humans can't even survive long at those temperatures.
There are conditions before a good Samaritan can step up, but they're not unusual in states that already have similar laws: Among them:
■
The person has a good faith belief that the confined domestic animal is in imminent danger of suffering physical injury or death unless the domestic animal is removed from the motor vehicle;
■
T
he person determines that the motor vehicle is locked or there is no reasonable manner in which the person can remove the domestic animal from the vehicle;
■
B
efore entering the motor vehicle, the person notifies a peace officer, emergency medical service provider or first responder or an animal control enforcement agency or deputy of the confined domestic animal;
■
T
he person does not use more force than is necessary under the circumstances to enter the motor vehicle and remove the domestic animal from the vehicle.
■
Remains with the animal in a safe location in reasonable proximity to the motor vehicle until law enforcement or other first responders arrive.
■
Maintains control of the animal at all times to prevent harm to the animal or others.
There are other conditions that make less sense, however. The bill as passed 33-0 by the state Senate requires the ambient temperature in the vehicle be 99 degrees or higher before a citizen or first-responder can intervene.
I can tell you that a half-hour in a car at 95 degrees will kill a pug; a Lab or Golden might survive that temperature for awhile, but remember, every minute the car's interior is getting hotter. Pugs are brachycephalic – short nosed – and have trouble breathing outside at 80 or 85 degrees.
Other short-nosed breeds like English Bulldogs, French Bulldogs, and Boston Terriers, have the same issue. It's one reason why they snort and snore, even in the winter.
Generally, we can tell when a dog locked in a car is distressed, and few good Samaritans are going to be carrying a temperature gauge with them.
Still, the House needs to pass this bill as soon as possible. Spring and summer aren't that far off, and, no doubt, there will be animals to rescue.
Joey Kennedy, a Pulitzer Prize winner, writes a column every week for Alabama Political Reporter.
Email: [email protected]
Print this piece