Did Hubbard Embezzle Money?
By Bill Britt
Alabama Political Reporter
 
MONTGOMERY—In 2010, while serving as the Chairman of the ALGOP, Mike Hubbard, R-Auburn, directed campaign contributions under his control to his personal business interests. Using a series of political action committees (PACs), Hubbard directed money to candidates and vendors who then used some or all the funds to purchase goods and services from Hubbard's business interests.
 
Can we classify Hubbard's actions as embezzlement?
 
Embezzlement is a very specific type of property theft.  It generally takes place when a person is entrusted to manage someone else's money or property, "For the purposes of managing, monitoring, and/or using the assets for the owner's best interests, but then covertly misappropriates the assets for his/her own personal gain and use," according to findlaw.com.
 
In 2010, Hubbard directed almost $700,000 to Republican candidates, who in turn redirected part of the funds back to Hubbard business interests.
 
In 2010, Hubbard also instructed John Ross, his executive director at the ALGOP, to enter into a sub-contacting agreement with Majority Strategies, that directed around $800,000 from the ALGOP back to a Hubbard business interest.
 
During the 2010 election cycle, Hubbard oversaw a scheme in which over a million dollars of other people's money was funneled through a third-party, back into his own business interests.
 
According to findlaw.com, there are four factors that must be present to support a charge of embezzlement:
 
• There must be a fiduciary relationship between the two parties; that is, there must be a reliance by one party on the other
• The defendant must have acquired the property through the relationship (rather than in some other manner)
• The defendant must have taken ownership of the property or transferred the property to someone else
• The defendant's actions were intentional.
 
As Chairman of the ALGOP and Director of Network PAC and others, Hubbard was given charge of campaign contributions over which he had a fiduciary responsibility. He then directed those funds to third-parties, who then gave the money to a Hubbard business interest.
 
Several campaign consultants have come forward over the last several months to say that Hubbard either told them directly, or strongly suggested through underlings, that the campaign money they were receiving was to be spent with Hubbard's business interests.
 
Of the over $700,000 Hubbard gave to candidates in 2010, around $699,476.82 came back to Hubbard's business interests.
 
Hubbard gave a total of $322,405.06 to House races in 2010. Of that amount, $177,945.51 or 55 percent was spent with his business interests.
 
Hubbard's wholly-owned media production company, Network Creative Solutions, received $159,327.87, while Craftmaster Printers,Inc., a company in which Hubbard in a majority partner, received $18,617.64.
As for the scheme to direct money from the ALGOP to Majority Strategies and then back to Hubbard business interests: according to an internal audit the ALGOP under Hubbard's leadership, the Party incurred direct printing expenses from Craftmasters Printing, in the amount of $83,524 in 2010.  Total indirect printing, postage, mail service, and shipping costs paid to Majority Strategies (non-related party) and remitted to Craftmasters Printing was $725,262.
 
There is ample reason to believe that the Lee County Special Grand Jury looking into public corruption is aware of Hubbard's scheme. It is also reasonable to conclude that most or all the candidates who received funds from Hubbard and then spent funds with his business interests have been called before the Grand Jury to give account. While there is no evidence, so far, that what Hubbard did was a crime under which he will be charged, it is interesting to note how closely Hubbard's actions mirror those which constitute embezzlement.
 
The Breakdown:
 
AL HOUSE
Network Creative Solutions $159,327.87
Craftmaster $18,617.64
Total given to candidates $322,405.06
Total paid to Hubbard Companies $177,945.51
Percentage 55 percent
Dwayne Bridges received $8,000, spent 6190.11
Terri Collins received $18,500, spent $6,429.07
Lynn Greer received $19,505.06, spent $13,141.25
Ed Henry received $7,500, spent $832
Wayne Johnson received $30,500, spent $24,567.12
Barry Moore received $54,500, spent $11,017
James Patterson received $28,200, spent $20,000
Kerry Rich received $19,000, spent $9,748.90
Mark Tuggle received $49,500, spent $37,056
Dan Williams received $16,000, spent $10,908
Paul Lee received $28,000, spent $1,823.36
 
AL SENATE
Network Creative Solutions $462,299.66
Craftmaster $59,231.65
Total given to candidates $346,700
Total paid to Hubbard Companies $521,531.31
Percentage 105 percent
Gerald Allen received $38,500, spent $5,469.55
Bill Holtzclaw received $52,500, spent $2,124
Greg Reed received $5,000, spent $3,045.60
While fourteen candidates spent varying percentages of what they received from Hubbard-controlled PACs, only two House members and two Senate members spent monies in excess of contributions from these PACs.
AL HOUSE
Richard Baughn received $10,000, spent $26,165
KL Brown received $1,000, spent $10,337.70
AL SENATE
Tom Whatley received $122,000, spent $257,798.48
Bryan Taylor received $128,700, spent $253,093.68
"We're not going to get a do-over:" Alabama health officer on Thanksgiving and COVID-19
There were 1,427 hospitalized COVID-19 patients in Alabama on Monday, the most since Aug. 11.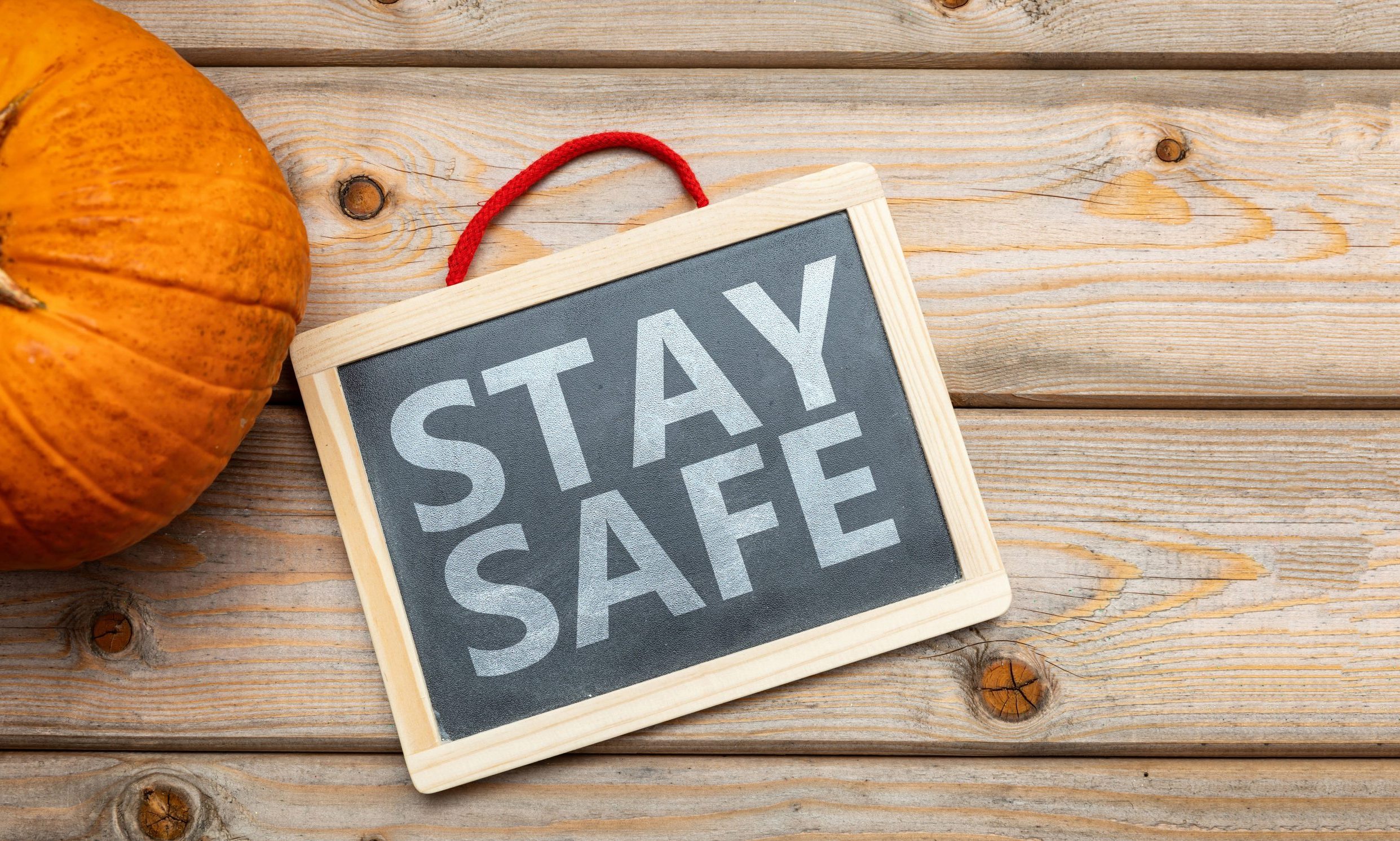 Alabama State Health Officer Dr. Scott Harris on Monday pleaded with the public to avoid gatherings over Thanksgiving as COVID-19 continues to surge in Alabama and hospitals statewide are filling with coronavirus patients. 
"We don't want this to be the last ever Thanksgiving for someone in your family, like your parents or your grandparents," Harris said during a press conference Monday. 
Harris said Alabama's numbers aren't headed in the right direction and more than 230,000 Alabamians — roughly 4 percent of the state's population — have been infected by the coronavirus. 
"We are adding a couple of thousand new cases a day, at least, that we are aware," Harris said. "This is a time for people to be vigilant. This is a time to be careful and to think about what you're going to be doing." 
Alabama added 1,574 new coronavirus cases on Monday, and the state's 14-day average for new daily cases was at a record high 2,087. In the last two weeks, the state has added 29,223 cases, the most cases in any two week period since the pandemic arrived in Alabama in March.
There were 1,427 hospitalized COVID-19 patients in Alabama on Monday. The last time so many were hospitalized in the state was on Aug. 11, during Alabama's summer surge. 
Harris said that he and his wife will be staying home for Thanksgiving instead of having his family's regular large, intergenerational gathering. What happens with Alabama's COVID-19 numbers over Thanksgiving will impact what the state's December holiday and Christmas season will look like, Harris said. 
"Are we gonna be here a month from now trying to have the same conversation? I really, really hope not," Harris said. 
Dr. Mary McIntyre, the Alabama Department of Public Health's chief medical officer, said during the briefing that her home usually sees between 15 and 20 family members arriving for Thanksgiving. They've limited this year's Thanksgiving to three additional people from out of their household, for a total of seven people, she said.
Everyone must wear masks and have temperatures checked at the door, she said. 
Everyone will be seated six feet from one another and a Zoom video conference will be set up for those family members who won't be attending in person, McIntyre said. They'll use disposable plates, cups and utensils and have the ability, weather permitting, to eat outdoors.
"If we want to live to see another Thanksgiving, and I do, that it may mean stepping back this Thanksgiving and really limiting the number of people, and some of the things that we do," McIntyre said. "Now is not the time to get out to do Black Friday shopping." 
Dr. Kierstin Kennedy, UAB's chief of hospital medicine, in a separate press briefing Monday echoed concern over the possibility of spikes following Thanksgiving and Christmas if the public doesn't do what's needed to keep themselves and others safe.
"We are very much worried about the potential spike in numbers. We've also seen some of our own staff getting sick," Kennedy said. "And unfortunately that's not been at work. It's been because we are just like you. We're tired. We're lonely. We want to try to socialize, and some of us have let our guards down and, as a result, have gotten sick."
Kennedy said while there's is concern over future spikes following the upcoming holidays "there is a way for all of us to help prevent that from happening."
Kennedy said when Gov. Kay Ivey first issued her statewide mask order and social distancing requirements, the public masked up, businesses enforced the orders, and coronavirus numbers improved.
"It didn't get nearly as bad as we thought, and we are really hopeful that the community is going to come together and do that again for us," Kennedy said. "Because it's more than just not having enough space for the COVID patients. It's also those patients who do not have COVID that have other conditions. They rely on us for routine care, and we want to make sure that we're available to provide that."
Kenedy said UAB has an incredible group of staff members, who've proven themselves to be quite resilient, but that "the group is tired."
"We've been doing this every single day since March, and so as you can imagine, people are very tired. It's very emotional, especially as we see younger patients getting sick with this and getting sick in ways that we weren't expecting," she said.
Harris again urged the public to make smart decisions that will help slow the spread of coronavirus and save lives.
"Ladies and gentlemen, we're not going to get a do-over on this," Harris said. "This is a big national holiday, and we're in the middle of a pandemic, and our numbers are worse than they have ever been during this entire response. Please be careful. Please be safe. And please try to take care of those people who are most vulnerable."