George Says State Needs Gambling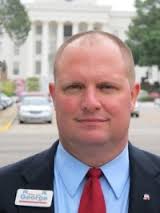 By Brandon Moseley
Alabama Political Reporter
Gambling: what kind of gambling is allowed in Alabama, who should be allowed to run gambling operations in the State, and where those operations (if any) would be allowed used to be a major issue in State politics.
Now we debate which conservative GOP Primary candidate is the most conservative GOP Primary candidate.  Republican Candidate for Alabama Governor Stacy Lee George is running largely on the gambling issue that Democratic gubernatorial candidate Ron Sparks ran on unsuccessfully four years ago. The Alabama Political Reporter was in Gardendale to hear Stacy Lee George address Republican voters at the Jefferson County Straw Poll.
Stacy Lee George refused to engage in any of the customary personal attacks.  In fact George said of incumbent Republican Governor Dr. Robert Bentley, "I am running against a very fine man."  George said however that the two are, "Totally opposite on many issues."
The biggest of these is gambling.
George, clad in Jeans and a straw cowboy hat said that the State of Alabama is losing $330 million to the Tennessee lottery, $$billions to the Georgia lottery, $$billions to the Mississippi casinos and over a $billion to Florida gaming.
Alabama Attorney General Luther Strange (R) has continued Gov. Bob Riley's policy of closing illegal gaming facilities across the state and prosecuting the gaming establishments for defying State law.  Calls for a lottery vote by some Democratic legislators never found any momentum during the last four years.
George also vowed to fight corruption if he is elected Governor.  George said, "I am not scared of Republicans or Democrats."
George is also running on a platform that Alabama needs more average citizens elected.  "I made 38,000 last year," George told the Jefferson County Republican Party.  George is a corrections officer.
On his Facebook page, George said, "When one person thinks out of the box and has a vision they call him crazy. When two people think out of the box and have a vision they call them two crazy people. When 3 people think out of the box and have a vision they call that A MOVEMENT….. I have a vision that too many Doctors, Lawyers, and Businessmen have run this state for too long. We all appreciate these people but, the rest of us need representation too. We need to elect people who feel what we feel and the top 3 percent of wealthy people in Alabama do not feel what we do. If you want something NEW then you have this opportunity. Let George do it for Governor and middle income Alabama wins. Do not let anyone tell you we cannot win because, that is what they told Dr. Bentley 4 yrs. ago and he won. If a Rich Doctor can win then a working man has a chance too…If we get 3 likes we have a movement that says we are all tired of Politics as usual…."
Despite his spirited speech, which at one point involved he and his son tossing the Frisbee on stage, Bentley was still the overwhelming winner in the straw poll vote with Bentley carrying 80% of the vote.
The Republican Primary is June 3.
Vaccines should protect against mutated strains of coronavirus
Public health experts say it will be some time before vaccines are available to the wider public.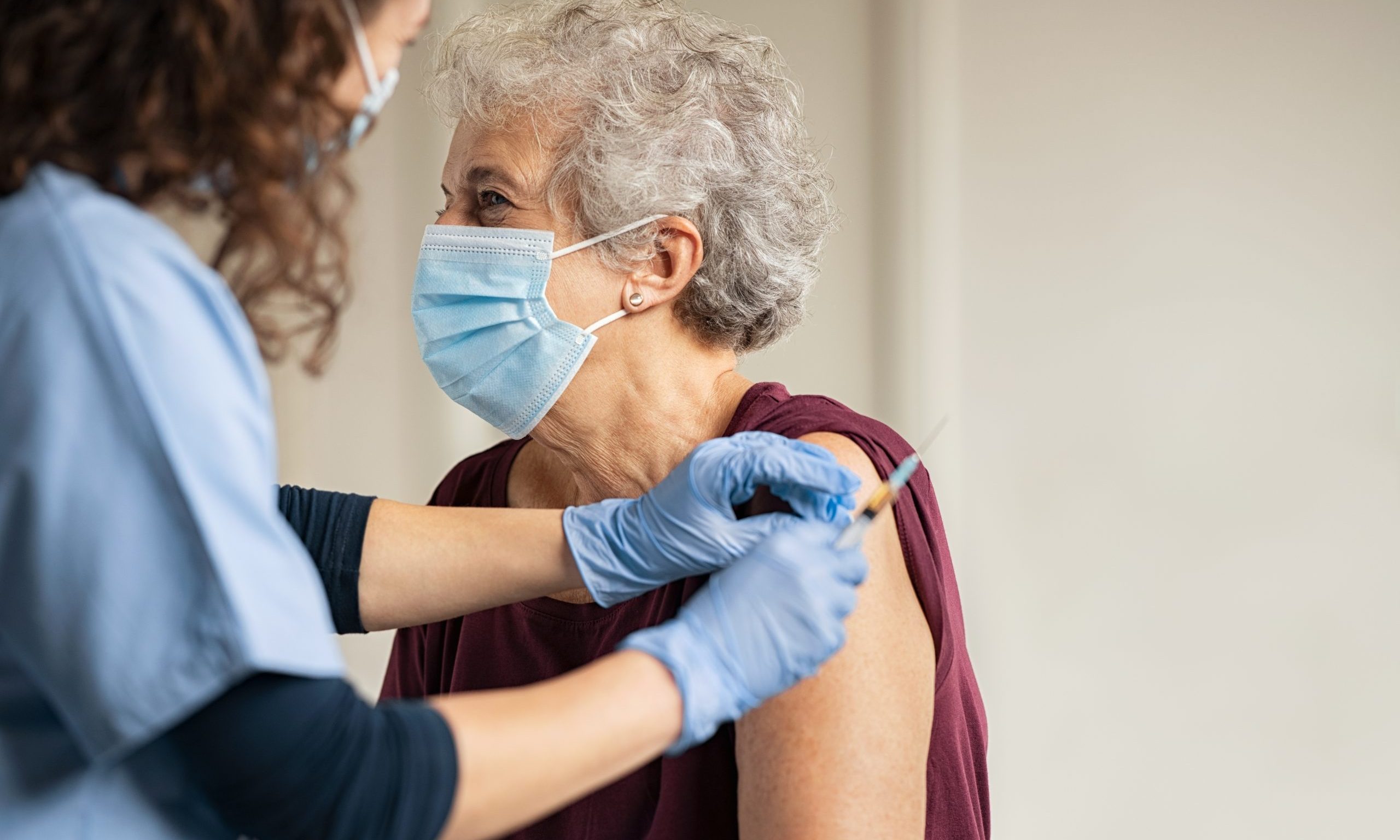 Multiple vaccines for COVID-19 are in clinical trials, and one has already applied for emergency use authorization, but how good will those vaccines be against a mutating coronavirus? A UAB doctor says they'll do just fine. 
Dr. Rachael Lee, UAB's hospital epidemiologist, told reporters earlier this week that there have been small genetic mutations in COVID-19. What researchers are seeing in the virus here is slightly different than what's seen in the virus in China, she said. 
"But luckily the way that these vaccines have been created, specifically the mRNA vaccines, is an area that is the same for all of these viruses," Lee said, referring to the new type of vaccine known as mRNA, which uses genetic material, rather than a weakened or inactive germ, to trigger an immune response. 
The U.S. Food And Drug Administration is to review the drug company Pfizer's vaccine on Dec. 10. Pfizer's vaccine is an mRNA vaccine, as is a vaccine produced by the drug maker Moderna, which is expected to also soon apply for emergency use approval. 
"I think that is incredibly good news, that even though we may see some slight mutations,  we should have a vaccine that should cover all of those different mutations," Lee said. 
Researchers at the University of North Carolina at Chapel Hill and the University of Wisconsin-Madison found in a recent study, published in the journal Science, that COVID-19 has mutated in ways that make it spread much more easily, but the mutation may also make it more susceptible to vaccines. 
In a separate study, researchers with the Commonwealth Scientific and Industrial Research Organisation found that while most vaccines were modeled after an earlier strain of COVID-19, they found no evidence that the vaccines wouldn't provide the same immunity response for the new, more dominant strain. 
"This brings the world one step closer to a safe and effective vaccine to protect people and save lives," said CSIRO chief executive Dr. Larry Marshall, according to Science Daily. 
While it may not be long before vaccines begin to be shipped to states, public health experts warn it will be some time before vaccines are available to the wider public. Scarce supplies at first will be allocated for those at greatest risk, including health care workers who are regularly exposed to coronavirus patients, and the elderly and ill. 
Alabama State Health Officer Dr. Scott Harris, speaking to APR last week, urged the public to continue wearing masks and practicing social distancing for many more months, as the department works to make the vaccines more widely available.
"Just because the first shots are rolling out doesn't mean it's time to stop doing everything we've been trying to get people to do for months. It's not going to be widely available for a little while," Harris said.