George Says State Needs Gambling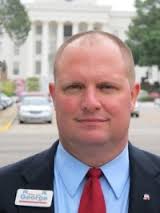 By Brandon Moseley
Alabama Political Reporter
Gambling: what kind of gambling is allowed in Alabama, who should be allowed to run gambling operations in the State, and where those operations (if any) would be allowed used to be a major issue in State politics.
Now we debate which conservative GOP Primary candidate is the most conservative GOP Primary candidate.  Republican Candidate for Alabama Governor Stacy Lee George is running largely on the gambling issue that Democratic gubernatorial candidate Ron Sparks ran on unsuccessfully four years ago. The Alabama Political Reporter was in Gardendale to hear Stacy Lee George address Republican voters at the Jefferson County Straw Poll.
Stacy Lee George refused to engage in any of the customary personal attacks.  In fact George said of incumbent Republican Governor Dr. Robert Bentley, "I am running against a very fine man."  George said however that the two are, "Totally opposite on many issues."
The biggest of these is gambling.
George, clad in Jeans and a straw cowboy hat said that the State of Alabama is losing $330 million to the Tennessee lottery, $$billions to the Georgia lottery, $$billions to the Mississippi casinos and over a $billion to Florida gaming.
Alabama Attorney General Luther Strange (R) has continued Gov. Bob Riley's policy of closing illegal gaming facilities across the state and prosecuting the gaming establishments for defying State law.  Calls for a lottery vote by some Democratic legislators never found any momentum during the last four years.
George also vowed to fight corruption if he is elected Governor.  George said, "I am not scared of Republicans or Democrats."
George is also running on a platform that Alabama needs more average citizens elected.  "I made 38,000 last year," George told the Jefferson County Republican Party.  George is a corrections officer.
On his Facebook page, George said, "When one person thinks out of the box and has a vision they call him crazy. When two people think out of the box and have a vision they call them two crazy people. When 3 people think out of the box and have a vision they call that A MOVEMENT….. I have a vision that too many Doctors, Lawyers, and Businessmen have run this state for too long. We all appreciate these people but, the rest of us need representation too. We need to elect people who feel what we feel and the top 3 percent of wealthy people in Alabama do not feel what we do. If you want something NEW then you have this opportunity. Let George do it for Governor and middle income Alabama wins. Do not let anyone tell you we cannot win because, that is what they told Dr. Bentley 4 yrs. ago and he won. If a Rich Doctor can win then a working man has a chance too…If we get 3 likes we have a movement that says we are all tired of Politics as usual…."
Despite his spirited speech, which at one point involved he and his son tossing the Frisbee on stage, Bentley was still the overwhelming winner in the straw poll vote with Bentley carrying 80% of the vote.
The Republican Primary is June 3.
Jones says Mitch McConnell failed country by adjourning without COVID-19 aid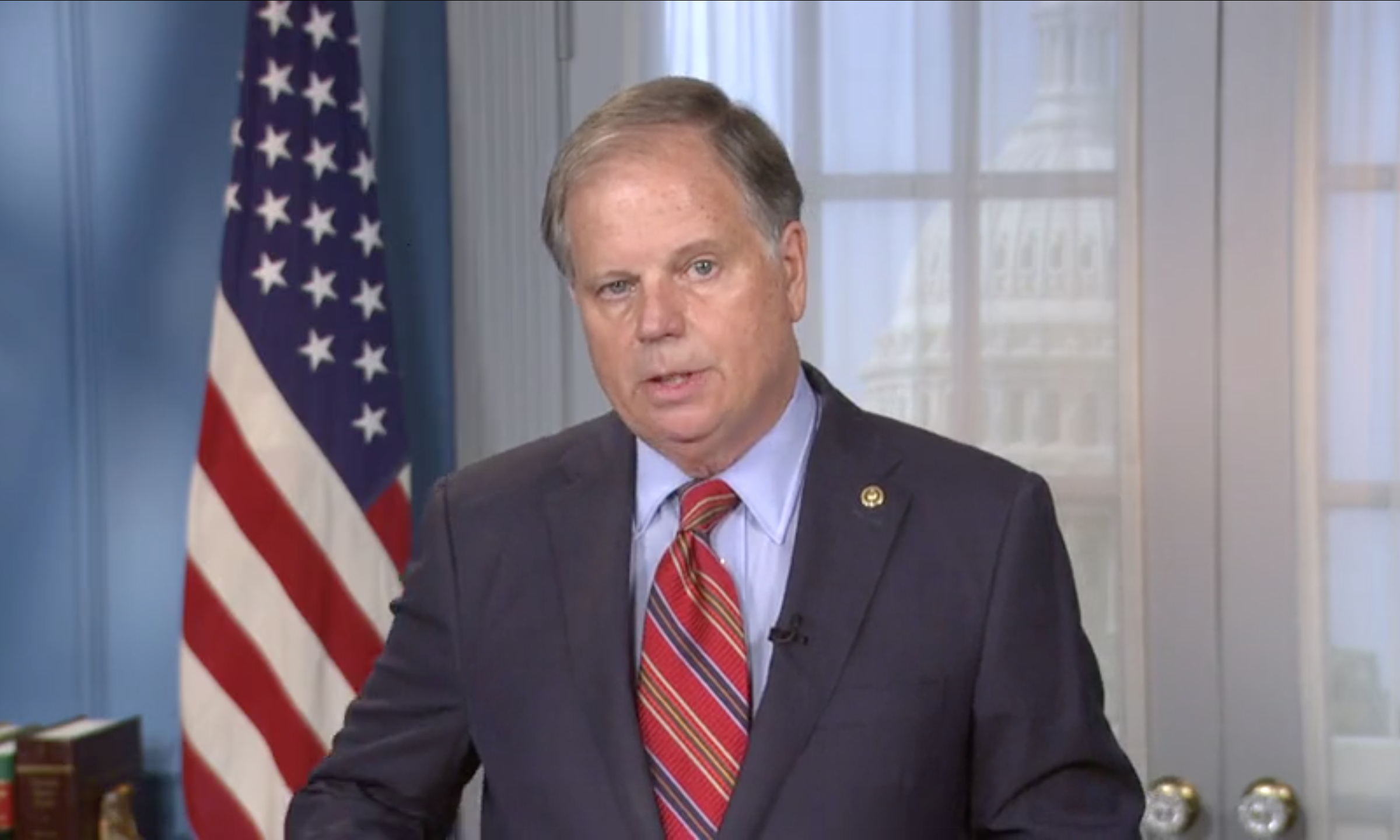 Sen. Doug Jones, D-Alabama, on Friday expressed his concern over the Senate majority leader adjourning the Senate without passing another round of COVID-19 relief aid.  
Senate Majority Leader Mitch McConnell, R-Kentucky, adjourned the Senate until Sept. 8 without passage of relief aid that Jones said is critical for struggling citizens and businesses. 
Jones's statement:
"Mitch McConnell's decision to adjourn the Senate without any further efforts to fulfill the Senate's obligation to the American public during a healthcare and economic crisis demonstrates an unconscionable failure of leadership. Congress acted swiftly in March as the pandemic took hold and every American who put their lives on hold and stayed home for weeks to prevent the spread of COVID-19 did so out of a patriotic duty and a belief that it would give our government leaders time to implement a plan to get this virus under control.
"Now, it's been five months and not only do we still have no national strategy, our nation is facing some of the highest rates of coronavirus spread in the world, over 167,000 Americans dead, unprecedented housing and eviction crises on the horizon, and we are slowly coming out of the worst economy since the Great Depression and the highest level of unemployment ever recorded.
"The House of Representatives passed a relief bill on May 15th – three months ago – because it was clear even then that this virus would be with us longer than we had hoped and that more support to American businesses and American citizens would be needed to save lives and save livelihoods. Sadly, however, instead of using this legislation as a framework for a bipartisan relief package, Mitch McConnell buried it in his office and sat on his hands, letting vital programs expire without even participating in efforts to reach agreement. 
"His decision to send the Senate home for the next three weeks is an insult to every sacrifice made, every job lost, every small business that has had to close its doors, every person who had to say their final goodbye to a loved one over Facetime, and every graduation or wedding or birth celebrated over Zoom instead of in person. The American people have done their duty, and today Mitch McConnell has thrown in the towel and given up on doing his."