England Says Prison Task Force Likely to Be Presenting Ideas to Federal Judge

By Brandon Moseley
Alabama Political Reporter
State Representative Christopher John England (D) from Tuscaloosa warns that he expects the State to be sued over its prison conditions and fears that the State could be forced to spend more money for new prisons and/or release numerous potentially dangerous inmates in to Alabama communities by federal authorities.
Representative England said in a statement on facebook, "I hate to be the bearer of bad news on this wonderful Wednesday morning but here goes. We will be giving the reforms recommended by this task force to a Federal judge. If I were a betting man, I would place my money on Alabama being sued before the end of the summer. Quite frankly, I am surprised that we have managed to make it this long."
Rep. England continued, "Alabama's prison system and criminal justice system overall is in terrible shape. Bottom line, we are doing it wrong. Habitual offender, mandatory minimums, underfunded drug courts, no uniform mental health and veteran's court, overcrowded prisons, overworked probation, a parole board that doesn't let people out, a legislature that only knows how to make problems worse."
England, an attorney, blamed legislators with a "tough on crime" stance for the State's present predicament.  England said, "When the Legislature doesn't like something, we criminalize it. If that's not good enough, we create a mandatory minimum sentence for it. Still not enough, we create a habitual offender law that will lock you up even longer. Why worry about criminal justice and prison reform? That doesn't get you re-elected. What gets you re-elected is promising that you will make the streets safer because you are going to lock everyone up for as long as humanly, not humanely, possible. However, you tell me. How has that approach worked for us?"
The Tuscaloosa County Democrat said, "Here we are at a crossroads. Our plan to deal with this problem has to be comprehensive and deal with the whole process from arrest, prosecution, sentencing, incarceration, rehabilitation, and re-socialization. Band-Aids are not going to work this time around. If we fail, a Federal Judge will end up telling what to do. If Alabama history is any indication, we certainly do not have a problem with that. However, this time we can not afford to let someone else do our dirty work."
England's comments were made in response to the June 10th announcement that Alabama Governor Robert Bentley (R) was launching the Justice Reinvestment Initiative (JRI), a comprehensive study of the State's criminal justice system that the state hopes will identify ways to implement more cost effective criminal justice policies.
Governor Bentley said, "The Justice Reinvestment Initiative is an opportunity for Alabama to examine the criminal justice system in order to reduce prison crowding and increase public safety.  The number of inmates incarcerated in Alabama has significantly increased over the last decade.  With the Justice Reinvestment Initiative, we have an opportunity to examine areas to maximize efforts in the criminal justice system that will benefit our Department of Corrections. By participating in the study, we will have a detailed understanding of drivers behind Alabama's prison population growth and identify ways to reduce growth."
Governor Bentley named State Senator Cam Ward (R) from Alabaster as the Chairman of Alabama's Joint Prison Reform Task Force. The task force will be composed of government, law enforcement officials, victim's advocates and policy makers from both political parties in an attempt to identify better practices in ways that maintain and improve public safety in a more cost-effective manner.
Senator Ward said, "I am honored to be named as Chairman to the Joint Prison Reform Task Force.  It is well known that the Alabama prison system is financially strained and overcrowded. If we don't go through this process to reform and re-invest in the system, the federal government will come in and mandate we release inmates."
Rep. England said, "Cam Ward and I are friends. I have no doubt that he will do his best to see this thing through. However, there is no short term solution or remedy to deal with decades of terrible policies, neglect, and electioneering. You are not going to fix this problem without spending some money. We have to build new prisons. We have no choice. We can either borrow it or raise taxes. Otherwise we are going to have to start releasing prisoners. I don't think people understand that we are at a crisis level in our prisons."
The number of people incarcerated in Alabama has increased significantly over the last decade. Alabama prisons currently operate at approximately 190 percent of capacity, housing over 25,000 inmates in facilities designed to hold approximately 13,000.  The cost of corrections comes out of Alabama's struggling general fund which has been hit hard by rapidly increasing costs of the State's troubled Medicaid program.
Corrections Commissioner Kim Thomas said participating in the JRI is a unique opportunity to focus on making Alabama's criminal justice system more efficient.  Commissioner Thomas said, "No one strategy or group alone is going to improve Alabama's criminal justice system. In order to make significant and long-lasting improvements, it is going to take a host of stakeholders and partners working together on dynamic, evidence-based solutions. Alabama's participation in this Justice Reinvestment Initiative represents its willingness to devote the time and energy necessary to make those improvements. The Alabama Department of Corrections is pleased to be a part of this process and eager to work with the other participants toward transforming the state's overall criminal justice system."
Sen. Ward said, "This is the biggest challenge our state has ever faced. Alabama has to start being not only tough on crime but we have to be smart on crime."
The Joint Task Prison Reform Task Force was formed during the 2014 Regular Session of the Alabama Legislature. The first meeting, a presentation of CSG's findings was held Tuesday in Montgomery. Several more meetings will be held over the next six months, and the Task Force will recommend legislation to be brought before the 2015 Regular Session of The Alabama Legislature.
Print this piece
Freelancers, gig workers can begin filing unemployment claims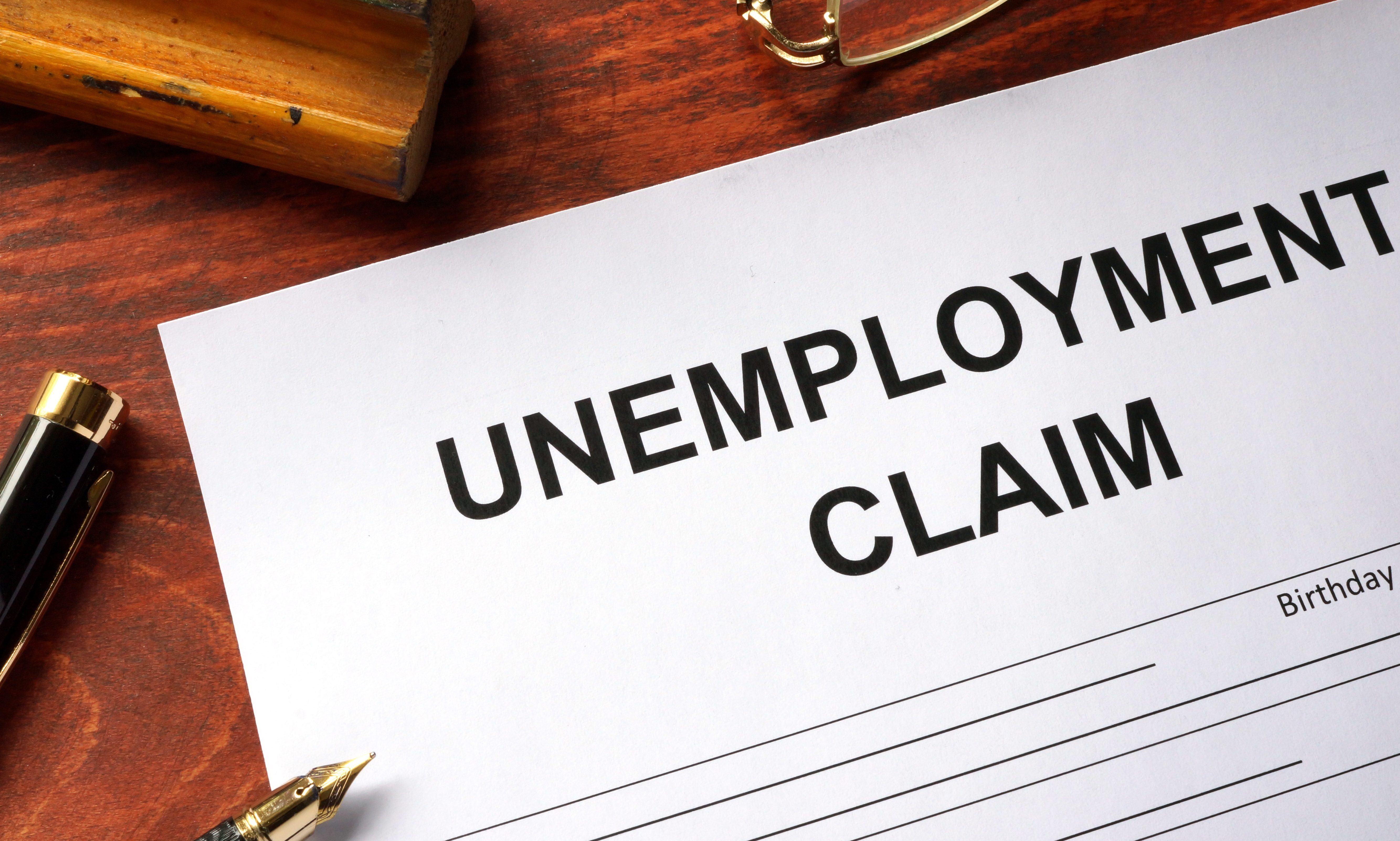 Employees like freelancers and the self-employed can now file for an unemployment claim in Alabama, the Alabama Department of Labor said Tuesday, under the CARES Act, the coronavirus response bill passed by Congress and signed by the president last week.
The Alabama Department of Labor is encouraging employees who believe they may qualify for programs under the CARES Act to file a claim.
These employees will also need to certify weekly to continue to let the department know that they remain unemployed.
Although ADOL does not yet have technical guidance or a start date regarding the CARES Act programs, benefits may be paid retroactively from the time the employee separated from his or her job or otherwise became eligible under the federal CARES Act, not from the time the application was submitted or approved.
In Alabama, many freelancers, independent contractors and the self-employed are not typically able to file for unemployment insurance.
Last week, more than 70,000 people filed an initial jobless claim. Claims can be filed online at www.labor.alabama.gov or by calling 1-866-234-5382.
The Department of Labor is asking for patience when trying to file a claim.
ADOL says employees who may be affected include:
The self-employed
Church employees
Non-profit and governmental employees
Independent contractors
Gig economy workers
Those who have exhausted their regular UI benefits.
These employees should also meet one of these conditions:
The individual has been diagnosed; or
A member of the individual's household has been diagnosed; or
The individual is providing care to a household or family member; or
A child or other person for which the individual has primary caregiving responsibility is unable to attend school or another facility as a result of COVID-19; or
The individual is unable to reach the place of employment because of a quarantine imposed as a result of the COVID-19 public health emergency; or
The individual is unable to reach the place of employment because the individual has been advised by a health care provider to self-quarantine; or
The individual was scheduled to start work and does not have a job as a result of COVID-19; or
The individual has become "the breadwinner or major support for a household because the head of the household has died as a direct result of COVID-19"; or
The individual has to quit their job because of COVID-19; or
The individual's place of employment is closed because of COVID-19.
This list is not exhaustive.
Further details regarding the CARES Act programs will be forthcoming, the department says, including information regarding Federal Pandemic Unemployment Compensation, which provides for an additional $600 a week in unemployment compensation benefits.
The additional $600 weekly benefit will only be available for weeks beginning March 29, 2020
Print this piece