By Brandon Moseley
Alabama Political Reporter
Former U.S. Senator from Pennsylvania and former Republican Presidential Primary candidate who won Alabama in 2012 has endorsed Gary Palmer for Congress in Alabama's 6th Congressional District.
Senator Santorum said, "I am pleased to announce our endorsement of Gary Palmer for Congress.  Gary has been at the forefront of the battle for our conservatives ideals not just in Alabama but across the country.  His leadership at the Alabama Policy Institute has provided solutions for some of our country's biggest challenges from economic and tax issues, to reducing the size of government and to keeping our families strong."
Sen. Santorum said, "Gary has spent much of his career fighting to preserve our Constitutional rights, and I know he will take that commitment to our nation's capital.  He is devoted to ensuring the American dream is alive and well for future generations.  I look forward to fighting alongside him in the weeks and months to come."
Senator Santorum is presently the chairman of Patriot Voices and the author of "Blue Collar Conservatives."  Santorum finished second behind eventual Republican nominee, former Massachusetts Governor Mitt Romney and some speculate that the socially conservative Santorum might be a potential 2016 Republican Presidential contender.
After leaving the University of Alabama with a degree in operations Palmer eventually co-founded the Alabama Policy Institute (API) and lead it for the next 24 years as API's President.  Palmer said that his decades leading the research and education organization dedicated to identifying, developing and promoting sound public policies that emphasize a limited government, free markets, the rule of law and strong families, prepared and equipped him to serve in the U.S. Congress.
Palmer also has the endorsement of "National Review." Columnist Quin Hillyer who wrote, "Veteran think-tank workhorse Gary Palmer could immediately, even as a freshman, be a conservative congressional superstar….Palmer is not just the founder and longtime president of the Alabama Policy Institute (API), but effectively is the dean of the entire alliance of tremendously successful think tanks known as the State Policy Network (SPN). His quarter century in the conservative vineyards gives Palmer not just unassailable credentials as a full-spectrum conservative, but also the policy chops, procedural knowledge, and political skills to hit the Capitol grounds sprinting as an advocate, legislator, and leader."
Palmer had 20 percent of the votes cast in the June 3rd Republican Primary.  His opponent is state Representative Paul DeMarco (R) from Homewood in the Tuesday, July 15 Republican Party Runoff election.
Longtime Sixth Congressional District incumbent Spencer Bachus (R) from Vestavia is not seeking re-election.  Bachus has served the Sixth District for 11 terms in the U.S. Congress and will retire at the end of his current term.
Print this piece
Bill would make owning pre-1960 slot machines legal for personal use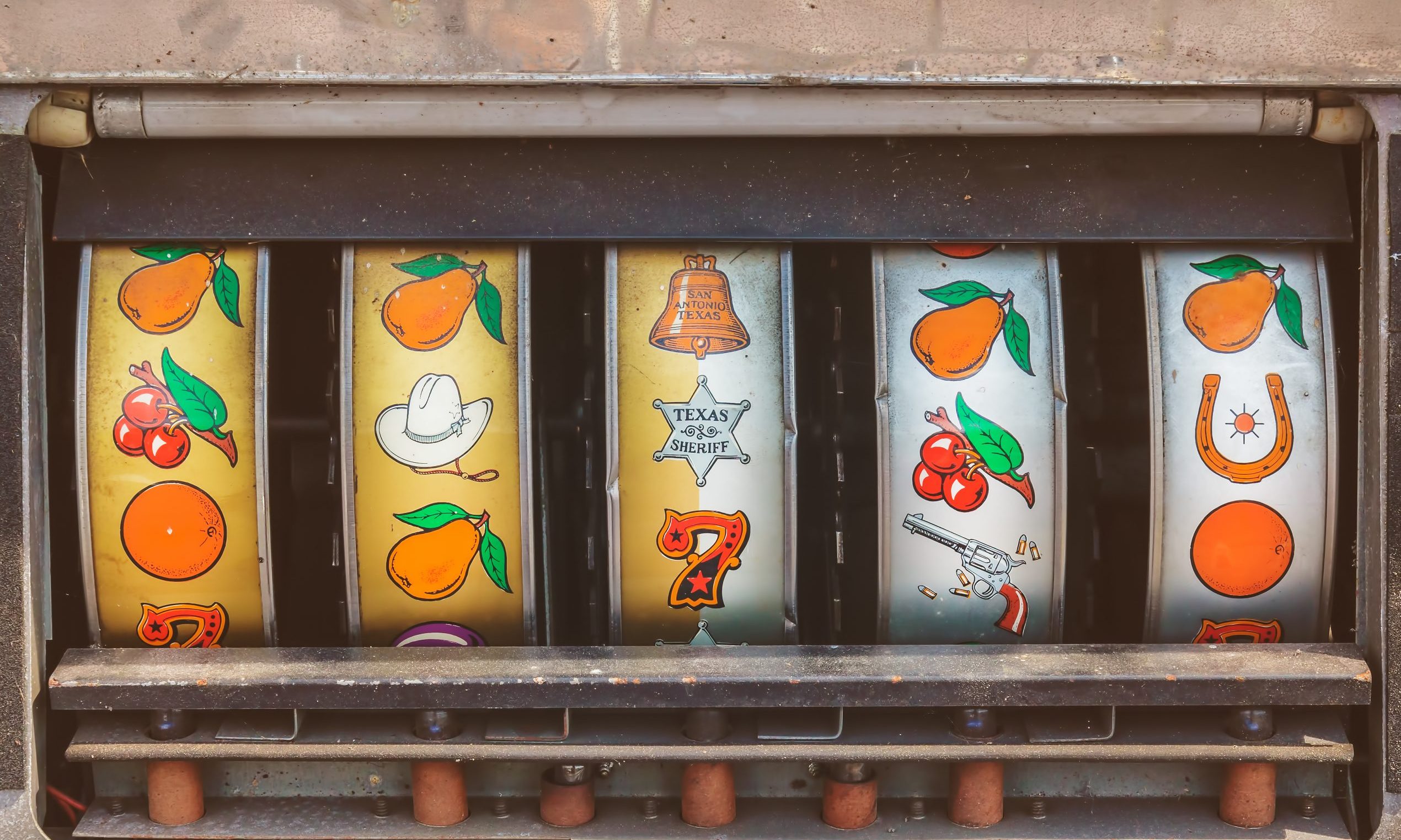 Vintage slot machines are highly sought-after by collectors, but owning one for personal use is a crime in Alabama. That could change this year. 
Rep. Chip Brown, R-Mobile, told APR by phone on Wednesday that he was approached by a group of antiques collectors who asked that he write a bill that would allow a person to own the vintage slot machines for personal use. 
Mention of legislation around gaming machines of any kind raises caution in Montgomery, where legislators and special interests have for decades fought over gambling and whether to establish a state lottery. Brown said he was well aware of the sensitivity of the subject matter when crafting the bill, which makes clear it won't allow any of the old machines to be used for commercial purposes. 
"All this does is it just allows individuals to collect pre-1960 slot machines for their own home collection," Brown said.  "I was very careful when we drafted the bill to make sure that it wouldn't open the door to any bigger issues." 
House Bill 260 reads that "The crime of possession of a gambling device does not apply to a slot machine manufactured before 1960, with the intention that the slot machine be used only for the personal and private use of the owner or for public display as a historical artifact in a manner that the slot machine is not accessible to the public."
Alabama is one of eight states that do not allow ownership of slot machines made in any year. Other state laws vary, allowing residents to own machines made before certain years. 
Pre-electric slot machines are highly sought-after, and can fetch many thousands of dollars. Brown said those who want to own one for personal use ought to be be able to do so. 
"I'm hoping I can get it in debate in committee next week," Brown said of his bill.
Print this piece